Center for Gender Equity
iGroup: Exploring Gender Through Dialogue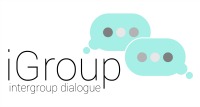 What? A 7-week inter-group dialogue program hosted by The Center for Gender Equity and The Diversity Center that invites students to discuss topics such as social systems and identity and work together to create action plans to enact positive social change within their communities.  The goals of iGroup are to utilize personal storytelling and examination of systems to better understand ourselves and each other in relation to concepts of gender, sex, and sexual orientation and to build lasting relationships.
When? February 10th – March 24th*, Fridays 4:00pm – 6:00pm
Interested in participating?  Apply Here TODAY!
Participation is limited, so please consider signing up sooner than later.
Applications due 2/9/2017 @ 5pm.
Want more updates from the Center for Gender Equity? Email us at cge@plu.edu to sign up for our weekly newsletter!
Did You Know?
The Center for Gender Equity sponsored a three-day workshop with Gender Reconciliation International this fall! Over 30 Lutes participated in this transformative weekend exploring how our lives have been impacted by restrictive gender roles.
Gender Reconciliation International will be returning in Fall 2016!