Center for Gender Equity
PLU's Annual Celebration of Inspirational Women: Women With Vision
Your Voice Your Mind Your Story Your Vision
Tuesday, March 21st, 2017
Scandinavian Cultural Center (lower level of the Anderson University Center)
Reception begins @ 5:15pm, with program beginning @ 6pm
Join us for an evening to celebrate the women of vision in our lives who allow their voices to be heard, embrace their stories to support others, and use their minds to seek change. This year, we will be honoring these special people who exemplify the theme:
Faculty: Dr. Giovanna Urdangarain, Associate Professor of Hispanic Studies
Alum: Laura Brewer, Interim Executive Director of the Rainbow Center
Students: The women-identified members of The Collective
Staff/Administrator: Lace Smith, Executive Director of Content Development in Marketing and Communications
Featured Guest Speaker: Victoria Woodards, President and CEO of the Tacoma Urban League
Light appetizers, ice cream sundae bar, and beer/wine will be served.
Want more updates from the Center for Gender Equity? Email us at cge@plu.edu to sign up for our weekly newsletter!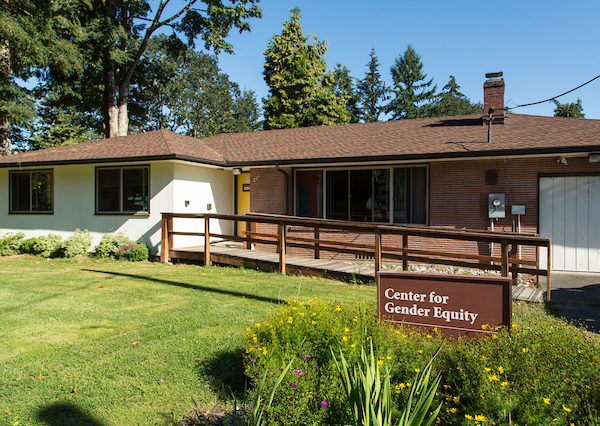 Our Mission
The mission of PLU's Center for Gender Equity is to empower all people to become advocates for gender equity and social justice. We accomplish this through education, mentoring, outreach, and celebration as well as by fostering a safe space and inclusive communities.
Did You Know?
The Center for Gender Equity sponsored a three-day workshop with Gender Reconciliation International this fall! Over 30 Lutes participated in this transformative weekend exploring how our lives have been impacted by restrictive gender roles.
Gender Reconciliation International will be returning in Fall 2016!