Diversity Center Alumni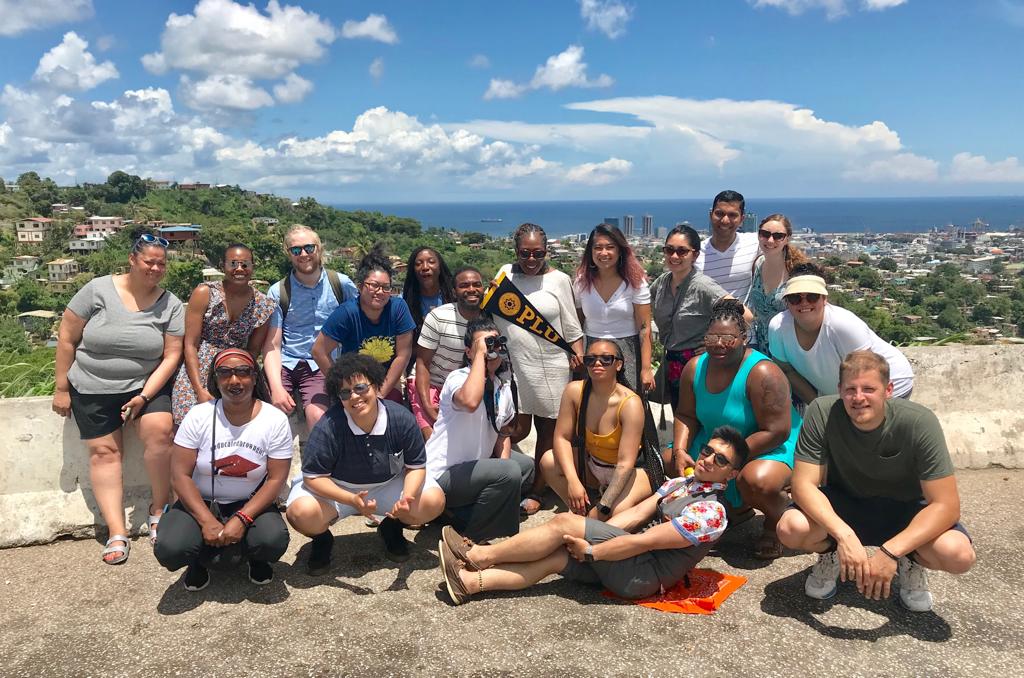 The Diversity Center is committed to providing alumni with insight into diversity and inclusion initiatives, challenges, and successes on campus.  We also strive to create space for alumni to  (re)connect with each other, The Diversity Center, and the university.
Whether or not you were a student when the dCenter was established, our values of critical reflection, perspective taking and community resonate with a wide range of alumni who believe in our mission. Please join us as we celebrate our continued efforts  as collective voices of resistance and change.
Diversity Deep Dive:
Advice, Farewells, Sunset
Upcoming Events
Check out these opportunities for engagement and community over the next couple of months.
If you have ideas for a get-together, or have any questions about any of our upcoming events, please email Angie Hambrick (hambriaz@plu.edu).
Third Biennial Diversity Center Alumni Trip
July 14-18, 2022 | Savannah & Tybee Island Georgia
We are excited to announce that we are  hosting our third Diversity Center alumni trip to Savannah and Tybee Island Georgia!  
The registration fee for the trip is $150 per traveler.  The fee includes three meals, some ground transportation, and one excursion.  The registration fee is due Monday, May 2, 2022.  Full refunds available through Friday, June 3, 2022 – must contact Angie Hambrick hambriaz@plu.edu. After June 3, the registration fee is non-refundable. If the trip is canceled due to health directives related to COVID-19, a full refund will be provided.
In an abundance of care for the wellbeing of fellow travelers and the communities we are traveling to, participants will be required to show proof of vaccination (including booster) or a negative PCR test taken no more than three days before the first day of the trip (Thursday, July 14). Proof of vaccination or negative PCR test results should be emailed directly to Angie Hambrick (hambriaz@plu.edu). A small number of rapid antigen tests will be made available to participants throughout the trip; however, participants are encouraged to bring along their own testing kits should they want further reassurance throughout the journey. We also encourage participants to bring their own masks and hand sanitizer for the duration of the trip. Failure to provide proper documentation by Monday, July 11, will result in a forfeiture of your registration fee and denial of access to all planned activities for the duration of the trip.
More information coming soon!