PLU Women's Center
//
//
Kandel Oleksak Scholarship
Katherine Kandel and Elizabeth Oleksak Scholarship
The Katherine Kandel and Elizabeth Oleksak Scholarship for the Women's Center was established in March 2010 to celebrate the 20th anniversary of the PLU Women's Center and Women's & Gender Studies Program. The scholarship shines light on the immense importance and influence of women in community, especially those women who have been invisible in the history of our society.
The scholarship represents a belief that power and influence should not be limited by gender, race, sexuality, class or access to education. Each spring the scholarship will be awarded to a PLU student committed to support the mission of the Women's Center through research or programming.
The scholarship is named in honor of Katherine Kandel and Elizabeth Oleksak, the grandmothers of PLU Professor and founding Chair of the PLU Women's Studies Program, Dr. Elizabeth Brusco.
Scholarship Legacy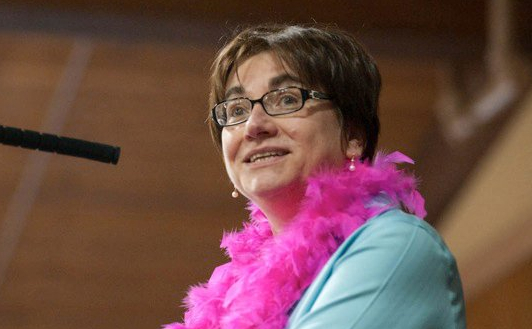 Dr. Elizabeth Brusco speaks at the Women's Center's 20th Anniversary Gala on March 22, 2010.
Story of Impact
Hello! My name is Maria Cruse, and I'm a senior majoring in Women's and Gender Studies with a Music minor. I was awarded the Kandel-Olesak Scholarship through the Women's Center for the 2015-2016 academic year. Working in the Women's Center as part of my scholarship has been a rewarding and vital community- and relationship-building experience. I've always felt a sense of belonging visiting the Women's Center space, but by working more intimately in the space with my peers and mentors, I've been able to form stronger relationships with people and with the work. I've be able to share my personality with them and have it reciprocated in a fun-loving environment. Two projects that I've coordinated this fall are organizing the Love Your Body Day campaign in October and a gener spectrum panel for the annual Gender Exploration Week in November.
I've also enjoyed my role on the Women's Center Advisory Board as part of this scholarship program. My work with the Advisory Board has provided me with the opportunity to meet and engage in thoughtful inquiry and to collaborate with faculty and staff in order to work towards gender equity and social justice at PLU. The scholarship program has also allowed me to learn and grow in practical ways. I've expanded and refined my event planning skills – a set of skills which are important to my development and success in my various roles on campus. I'm incredibly grateful for this experience and am looking forward to the rest of my year in this scholarship program.
Please consider supporting student experiences at PLU by making a donation (however small) to the Women's Center today. And thank you for your support of vital Women's Center programs like the Kandel-Olesak Scholarship!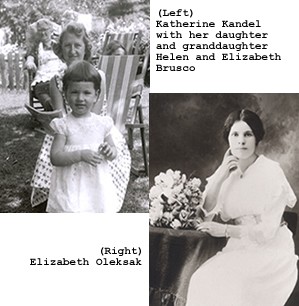 Past Recipients
2010-2011: Lauren Fuglevand (Biology)
2011-2012: Audrey Lewis (Chinese Studies & WMGS)
2012-2013: Malia Oshiro (Secondary Education)
2013-2014: Jenny Taylor (Hispanic Studies) and Leslie Ducay (Communications–Public Relations)
2014-2015: Lauren Mendez (Political Science)
2015-2016: Maria Cruse (Women's & Gender Studies)