Following her dreams for teaching math and soccer
Kailey Lyman '16 had a dream to teach math and coach soccer at the same time.  Her passion for math and soccer, coupled with the support and opportunities from PLU, helped her to achieve her goals.
A dream has come true
After Lyman graduated from the Master of Arts in Education program, she found her dream opportunity at Whitman Middle School in the Seattle School District.  She is now teaching eighth grade math and geometry as well as coaching the women's soccer team at the school.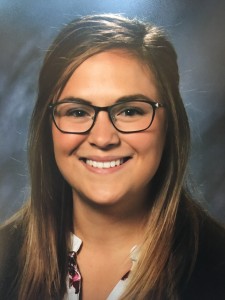 One of her passions includes math, "I have personally been good at math and it has always come easy to me.  It is a subject that many people struggle with and do not like. I have always enjoyed teaching it to others and I want to be the one to teach them to understand and appreciate it."
Lyman studied for her Bachelor of Science with a major Mathematics Education at PLU while competing on the soccer team. She continued her graduate study and soccer play at PLU after finishing her B.S. degree in 2014.  Two years later, when she received her Master's in Education with an endorsement to teach math, she said that it was like a dream come true. "I was earning two degrees in the time it would have taken me to receive one."
Support from PLU
Lyman said that the MAE program has prepared her well for the first year of teaching. "The year-long student teaching experience is the most helpful," according to Lyman.  The students in PLU's MAE program take part in a student teaching experience where they are placed in the same classroom from the beginning of the school year until the end.  Lyman added, "The whole experience allowed me to see what a full school year in the classroom looks like. I felt prepared when I began teaching, because I knew how to set up my classroom and feel confident right away."
Lyman also talked about the commitment of the professors, "The professors in the program really helped guide us by answering questions.  They also shared stories on how to build relationships with students and maintain them based on their own experiences."
The support from Lyman's cohort also helped her in achieving her goals.  She explained that "throughout the program you spend a lot of time with your cohort and you grow very close.  The friendships and relationships built within the program are lasting."
The tools Lyman gained from PLU allowed her to pursue her passions. Her ability to communicate and make connections with students have been effective in the classroom and on the field.  Lyman is now living out her goals and dreams, which would not have been possible without the support and opportunities from PLU.