The PLU Safety Committee meets monthly. We come together to discuss recent incidents/injuries, causes, and remedial actions; building safety inspection results; local and state agency visits and, if any, identified violations; PLU's occupational health, safety and accident prevention program; risk management; and safety initiatives.
Some of the topics we have addressed include: safe driving, violence in the workplace, workplace ergonomics, chemical hazards, community safety education, lock down emergency response, use of personal protective equipment, skateboard use on campus, wheels only lanes, and temperature set point policy.
Who represents you on the Safety Committee?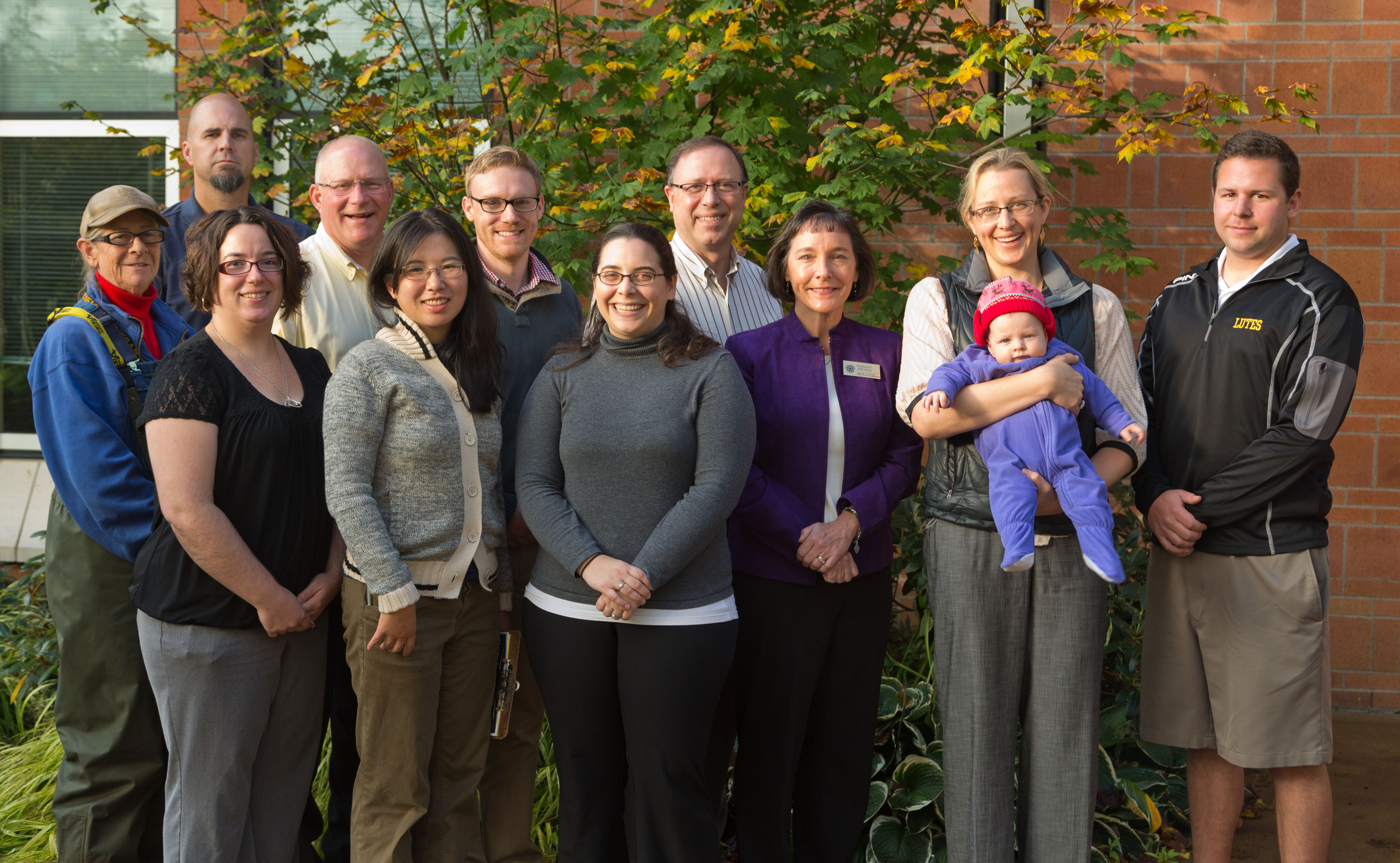 Take a peek at our membership list. Is there an issue that you would like your Safety Committee to address? Send us an e-mail by clicking "E-mail PLU Safety Committee" located on the right sidebar.
Safety/Hazard Concerns: Email PLU Safety Committee
Message your safety concerns, thoughts, and/or ideas to the PLU Safety Committee: safecomm@plu.edu.
Quick Links
Concerned about Safety in your work area?
Click here to report a hazard to the PLU Safety Committee.
Make a difference by joining the Safety Committee!
 The membership list identifies the positions that are elected positions and positions that are selected or appointed by each department. If you are interested in participating on the committee as an elected member, please notify the current committee member or the Environmental Health & Safety Manager. If you would like to become a selected member, please notify the Dean or Director of your department.
Member duties include review of safety program and policy documents, performing safety inspections, and acting as communication liaison for your building or department.
2015 Safety Committee Information
Agendas
2016
2015
2014

---
Minutes
2016
2015
2014
---
Injury Reports
2016
2015
2014
Safety Committee Annual Report
Safety Committee Building Inspections
To ensure safety to PLU faculty, staff, students and visitors the Safety Committee conducts building safety inspections to  correct unsafe conditions, change unsafe work practices, reveal the need for new safeguards,  involve employees in our safe work program and identify and prioritize funding for capital projects and equipment.