Graduate Ambassadors
Meet PLU's MAE Graduate Ambassadors and learn more about what they've learned from both their PLU and Student-Teaching experiences.
Students from 2019 Cohort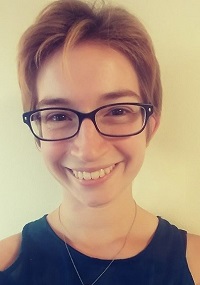 Hi I'm Emily Fryberger, one of PLU's Elementary Education MAE students. I've learned so many things that I'm excited to use with my students about providing choices, giving positive feedback, and spending time to get to personally know each of my students.
Life in my kindergarten class is exciting as we begin to talk about weather and snow. We have been taking time to explore outside and do projects that are snow related. The students are so much more engaged when they have time to get their curiosity quenched by catching snowflakes on their tongues or making snowballs before we go inside and make them out of paper.
I can't wait to learn more when it's my turn to teach about combining instruction and more constructivist approaches and get the hands-on experience of getting to help my students learn.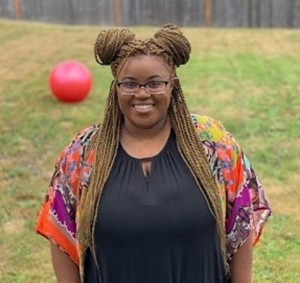 Hi! My name is Eunissa Satterwhite. I'm currently in the MAE program, studying to be a secondary math teacher. One thing I learned this summer that I hope take into my own teaching practice is utilizing students' prior knowledge and students' funds of knowledge to help them learn the content knowledge and skills that I need to teach.
Lately I have been reading about how to facilitate math discussions. Did you know that teachers actually anticipate and plan for how our discussions go? It's not improvised; it's all apart of the plan to help students learn! I'm excited to learn more about specific strategies and methods for teaching math in my courses this fall. It's going to be a great year!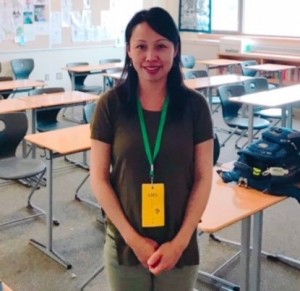 Hi, my name is Wan-Ching Chen and I am a student teacher of World Language, Chinese, at Auburn High School. I am grateful to have a university supervisor to support me as a liaison between myself, a student teacher, and the lead teacher. Learning to teach at a high school is challenging but rewarding.
During the first week, students get the opportunities to talk about respect, community, teamwork, and responsibilities. Teachers also describe what expectations are for this school year. I am excited and looking forward to what this student teaching year brings me to grow as a better world language teacher.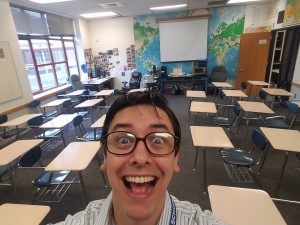 Greetings! I am Jimmy Dean and I'm doing the Alternative Route to Certification. I am completing my student teaching at Fife High School, teaching history/social studies.
Often described as something akin to running out of steam during a marathon, it is very easy to suffer mental fatigue due to periods of increased academic-based work.  Therefore, scheduling your required undergraduate endorsement courses for earlier semesters, prior to your first summer semester of PLU's ARC program, will relieve a great deal of academic stress during your introduction into education.
There are countless other tips & tricks but managing your time so you don't fall prey to academic fatigue will prove crucial to not only succeeding in the ARC program at PLU but in your career within education.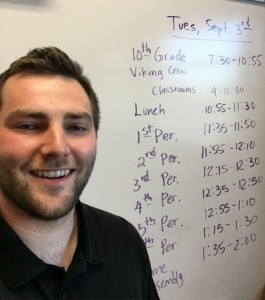 Hey there, Austin here! I am a mathematics teacher at Curtis High School. It is incredibly energizing to be in a high school classroom with all of my students. I have learned a lot about myself and the way I want to teach. Being with my students just reinforces the idea that becoming a teacher is the right path for me.
Some of the things I am focusing on as I make plans for my eight weeks of full-time teaching: eliciting student voice, getting past procedural fluency and closer to conceptual understanding, raising confidence in math skills, and most of all, continuing to develop the relationships I have with my students.
Students from Previous Cohorts