2020 Cohort Spotlight: Lorna Derro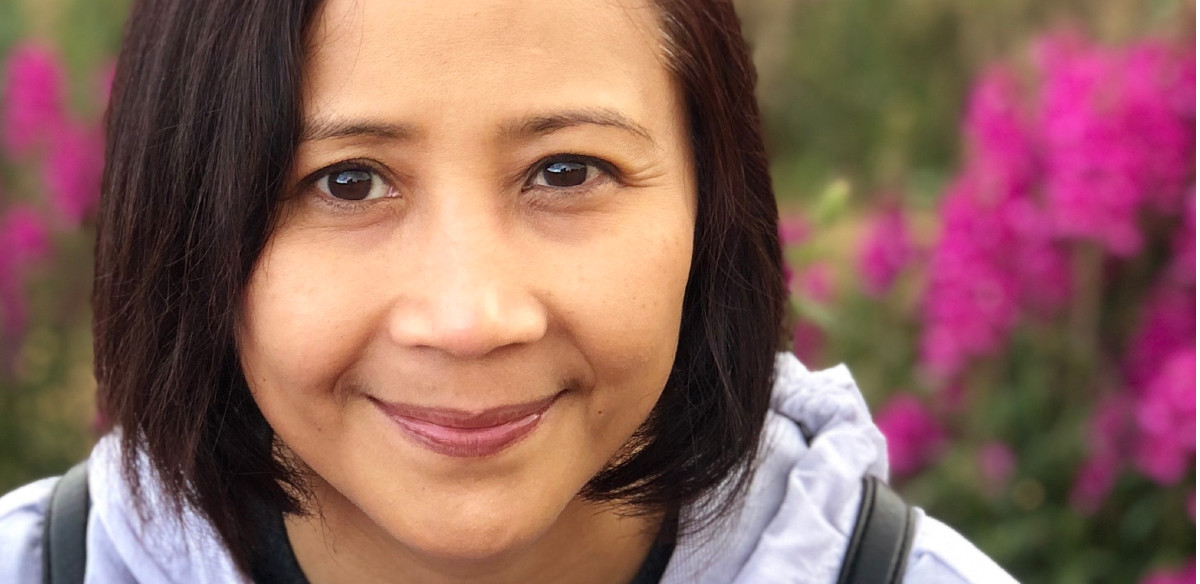 June 22, 2020
Lorna Derro joins the ELMSN program with a mission in serving underserved areas.
She shares about what inspired her to change her career to nursing.
What is one fun fact about yourself?
I am a woman who wears many hats – a wife of a loving and supportive husband, a mom of two wonderful boys, a student, a health coach, a self-published author, but the most interesting one is I have a black belt in karate!
What inspired you to join the ELMSN program at PLU?
I believe in God's calling. After 13 years of being employed in the local government in the IT department, I believe God has been calling me for another purpose, that is, to serve in the medical field to complement the medical mission trips that our family does. I looked at different programs in different schools and I find PLU to be the best fit for me. The number of pre-requisites is not overwhelming compared to most schools, the location is opposite traffic from where I live, the program is designed for people with non-nursing background who want to advance and excel in the nursing field. But most importantly, the staff, from admin to director, are always polite to answer questions, offer support and encouragement from day one. It immediately gave me a wonderful feeling of being a part of the Lute Family.
What are you most excited to learn?
I am from a non-Science background. My undergraduate degree is in Communications (Philippines) while my graduate degree is in Usability and User-Centered Design (UW). When I started working on my pre-requisites, I started to appreciate everything about our body. My passion and interest even grew bigger with the emergence of the pandemic. I've never valued the work our health workers do more than ever! Now, I'm so excited to learn and dive deeper into learning about the different defenses our body has and how medical breakthroughs evolve as they use to help combat these different bacteria and viruses that invade our bodies. I believe that there's definitely power in knowledge as it tremendously aids us in making sound decisions.
How would you use this degree in your future career?
There are a few avenues that I can see myself doing after I graduate. My family has always been passionate about helping people through medical mission trips. I am thrilled to see myself being in the frontline, directly interacting and delivering health and medical services to them. I plan on serving the underserved villages where not only I can provide them medical services that they usually lack but build relationships while serving them as well. I can also see myself as an educator, sharing what I learn and help build up students, which I was once before.
What tips would you share with undergraduate students when considering a graduate program?
I must say the application process for the graduate program was a bit overwhelming but in a good way. When I received the acceptance letter, I was so excited and I felt a sense of fulfillment knowing that I got selected after going through a very competitive selection process. I encourage everyone who is contemplating on advancing their career in nursing to carefully assess your goals in life so you can decide what career path you want to take. The nursing career is already a rewarding career and leveling it up would give you a sense of authority and confidence as you acquire broader knowledge. The masters degree offers an innumerable career opportunities, from being a nurse leader to an instructor to management positions or may even pave your way to putting up your own practice. Be encouraged and inspired. Talk to an adviser at PLU to know the best options for you in advancing your career in nursing.