Norway and PLU: 125 Years and Counting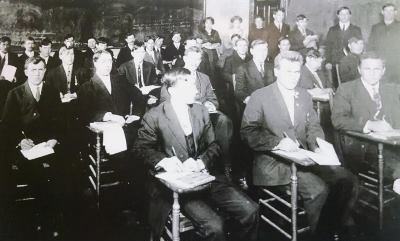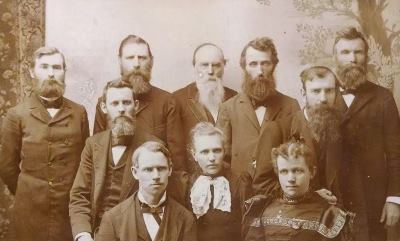 Founding of PLU
In 1889, the Norwegian Synod sent Bjug Harstad to the Pacific Coast to start a school. He visited Portland, Seattle and Tacoma, and it was decided that Parkland, Wash., should be the Lutheran education center of the Northwest. Harstad, born in Valle, Setesdal, Norway, arrived in Parkland on Oct.  14, 1890, our Founder's Day.
Pacific Lutheran University Association was incorporated Dec. 11, 1890, with Bjug Harstad as President, and with a vice president, treasurer and general agent.  All official business was conducted in Norwegian until 1918.
Norwegian Language Instruction
School was very important to the Scandinavian immigrants who came in the 1870s and 1880s in search of their own land, comfortable living and education for their children. Additionally, Norwegian fishermen and loggers came to PLU in their offseason to learn English.
When the school opened, Harstad taught Religion, Latin, German and Norwegian; thus the Norwegian language has been taught at the school since its very beginning.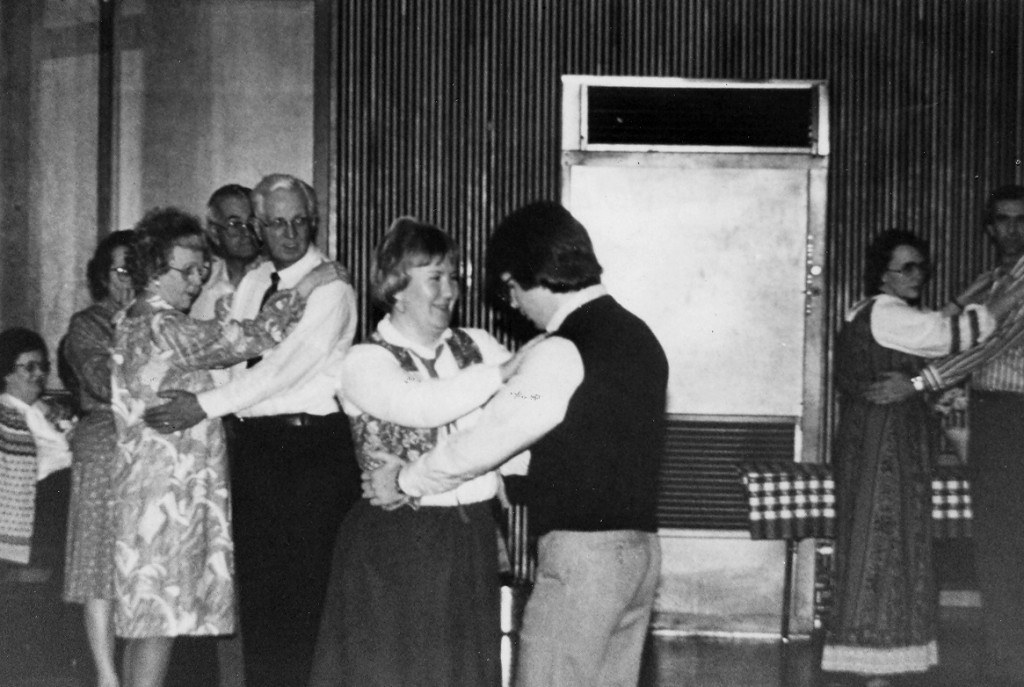 Norwegian Academic Programs
Audun Toven came to PLU in 1967 to teach Norwegian, and in 1976 a Norwegian major was established.  When Janet Rasmussen arrived in 1977, she and Toven created the interdisciplinary Scandinavian Studies program. Many of the majors in Scandinavian Studies study the Norwegian language.
Since 1984, more than 600 students have taken Norwegian language classes at PLU.
Study Abroad Agreements
Since the early 1970s, PLU has been on the forefront of recruiting Norwegian students to attend university in the U.S., and in 1984 PLU became one of only 15 universities in the U.S. approved to receive special scholarships for Norwegian business majors. PLU has cooperative agreements with 9 Norwegian universities. Charles Nelson, former registrar at PLU, was knighted by King Olav for his efforts in building that relationship.  On average, PLU has about 60 Norwegian citizens studying at PLU annually.
At the same time, PLU sends students every year to programs in Norway. There have been three "Gateway" programs in Norway, wherein PLU students receive full academic credit for courses approved by PLU faculty. Since 2005, 104 students have participated in these programs.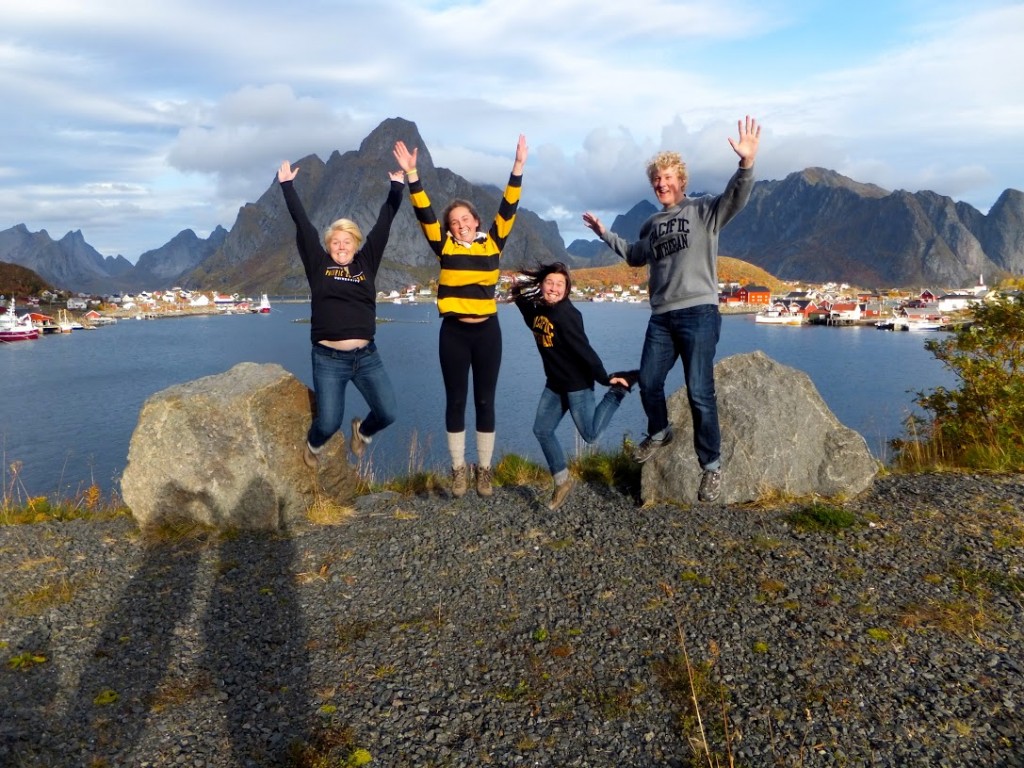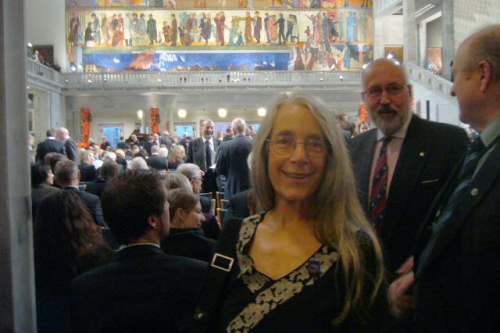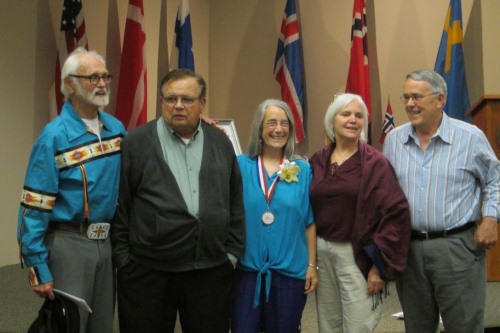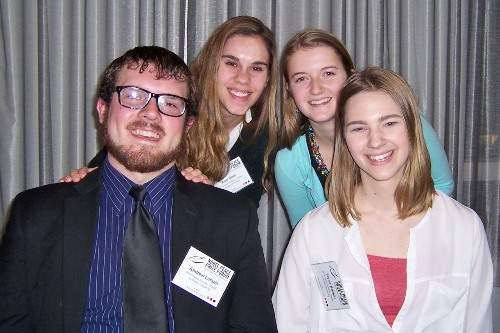 Peace Scholars
Pacific Lutheran University joined the Norwegian Nobel Peace Prize Forum in 2012 and now sends two students each year to represent PLU in this select program.
The Greater Tacoma Peace Prize, of which PLU is a founding member, is now 10 years old. It selects a local activist who embodies the ideals of community engagement and peace to attend the Peace Prize ceremony in Oslo every December. It began in 2005 as an outgrowth of the first Wang Center Symposium, Norway and Peace.
Royal Visits
Pacific Lutheran University has an official relationship with the Norwegian government that has resulted in five visits by royalty and several official diplomatic visits. The first royal visit to Pacific Lutheran College was Crown Prince Olav and Crown Princess Märtha in 1939. Olav then returned in 1975 as King Olav V of Norway, as part of the celebrations around the 100 year anniversary of Norwegian immigration to the United States. Queen Sonja was the Convocation Speaker in 1994 and received an honorary degree from PLU for her work with the Red Cross. She was accompanied by H.M. King Harald V.  In 1999, Crown Prince Haakon visited campus. We are delighted that King Harald V returns May 23, 2015!
(King Haakon VII and Crown prince Olav were in England during WWII, and Crown Princess Märtha and her three children lived in the United States during that time.)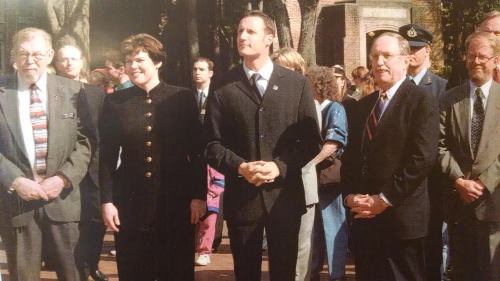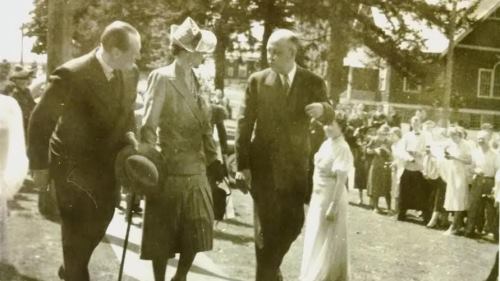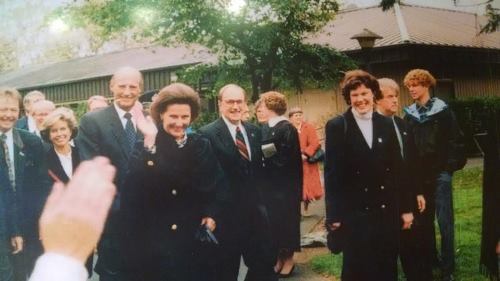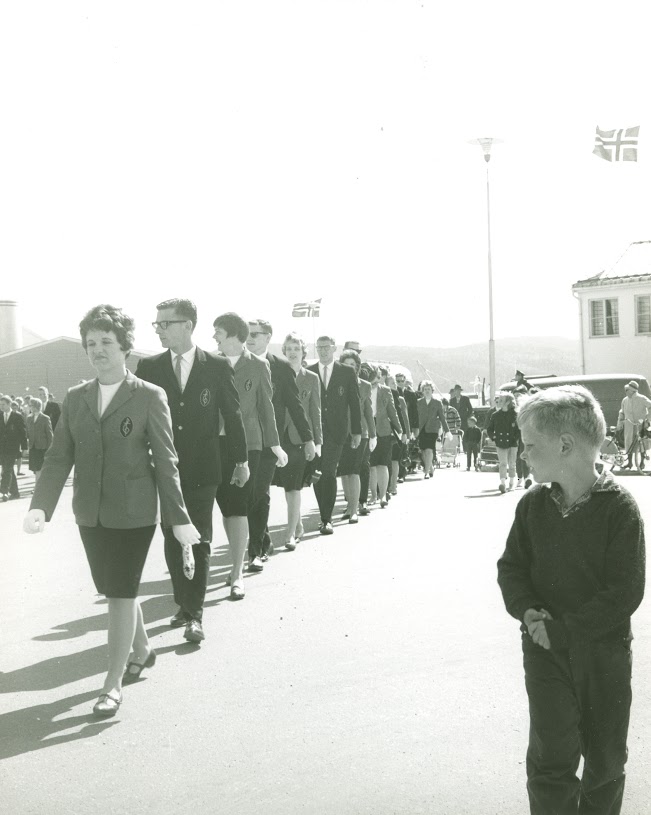 Cultural Exchanges
Pacific Lutheran University has sent performers to Norway on a regular basis. The Choir of the West's 1937 tour to Norway was followed by a 1963 tour that marked a high artistic attainment, as demonstrated by the reviews in many Scandinavian and German newspapers. The Choir of the West has returned to Norway several times since then, and the Choral Union Alumni choir has also toured Norway.  Talented Norwegians have also regularly come to Pacific Lutheran University to perform and give speeches, including authors, artists, journalists, musicians, and the world-renown explorer Thor Heyerdahl.
Scandinavian-American Traditions at PLU
PLU's Norwegian Heritage has inspired, over the years, many different expressions of cultural heritage. For instance, The Mayfest Dancers always included Scandinavian dances and were active on campus from 1937 to 2001. 1976 was an especially important year for Norwegian cultural heritage at PLU:  Inspired by the visit of King Olav V in 1975, the annual Norwegian Heritage Festival began on the last weekend in April starting in 1976, coordinated by several local Norwegian heritage organizations. That same year also saw the Mortvedt Library display of traditional Norwegian rosemaled pieces that had been collected in Norway by Florence Buck. This was followed by a visit to PLU by experimental rosemaler Sigmund Arseth, who demonstrated techniques at the University Center in 1977 and again in 1979. In January 1978, the more classically trained Nils Ellingsgaard visited campus and painted several large panels that hung in, among other places, the Hauge Admin building.