2022 OPEN HOURS - Tuesdays, Wednesdays and Sundays!
The Scandinavian Cultural Center is OPEN!
Open Hours: Tuesday and Wednesday from 12 p.m. to 3 p.m. and Sunday from 1 p.m. to 4 p.m.
Due to the COVID-19 pandemic, we will be asking visitors to follow current PLU and Washington State COVID protocol guidelines.  Thank you so much for all your support! We have missed you all very much!
Welcome to the Scandinavian Cultural Center at PLU!
The mission of the Scandinavian Cultural Center at Pacific Lutheran University is to engage Nordic and Nordic-American heritage and highlight customs, traditions, and contemporary societies with understanding towards other cultures.
The Center is located at Pacific Lutheran University in Tacoma Washington, in recognition of the University's Nordic heritage. We are open Tuesdays and Wednesdays 12 p.m. to 3 p.m. and Sunday 1 p.m. to 4 p.m. during the academic year.
We welcome new members. Membership in the SCC is a great way to stay up to date with our events and to become involved in our programming.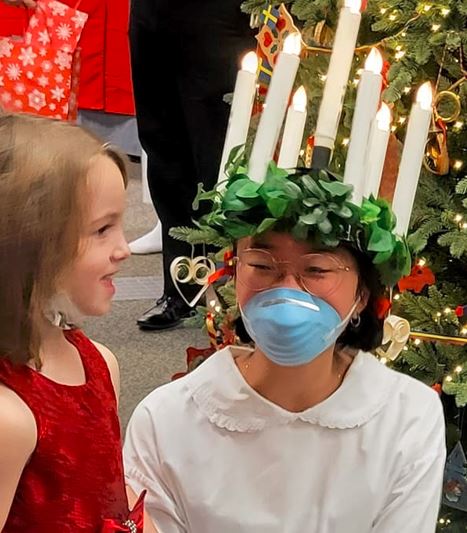 Facebook
Like us on Facebook to stay up to date and see all the latest happenings at the SCC.
Follow us here!
Available Classes
Find out about current or future classes the SCC will be offering for students and community members
SCC Classes
Lucia Scholarship
Join us in this 68 year old PLU tradition. Please apply for the 2019 Lucia Scholarship, open to all PLU students!
Application