Third annual Thor Heyerdahl Lecture to open "Beyond the Horizon: The Legacy of Nordic Explorers" exhibit 2016
Distinguished Norwegian sailor, journalist and writer Ragnar Kvam Jr. will present "The Life of Thor Heyerdahl: Writing the Biography of a Norwegian Icon," for the third annual Thor Heyerdahl Lecture at 7 p.m. on Oct. 5. in the Scandinavian Cultural Center at PLU.
Kvam wrote a three-volume biography on Heyerdahl, which earned him the Riksmålsforbundet's literary prize. Kvam will share his experience writing about Heyerdahl for his lecture, which opens the October exhibit "Beyond the Horizon: The Legacy of Nordic Explorers."
"This is a wonderful opportunity for students, staff, faculty and the local community to learn about the intricate process of creating a gripping and important biography of such a unique figure," said Elisabeth Ward, Director of the Scandinavian Cultural Center. "I am delighted Dr. Donald Ryan was available to assist with bringing together this exhibition and lecture."
The exhibit will capture the adventurous spirit of Nordic explorers from the past and present, and look at their ongoing legacies, presenting the exploration and discovery of the likes of Leif Erikson, Fritjof Nansen, Roald Amundsen and Heyerdahl.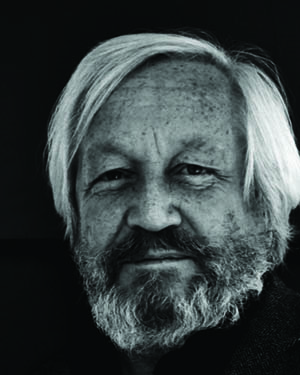 Through this exhibit, learn about the rich history and tradition of Scandinavian explorers who have spanned the globe encountering new lands, boldly reaching inaccessible places and making countless contributions to human knowledge. Viking seafarers, for example, were in America 500 years before Christopher Columbus, a Norwegian was the first to travel to the South Pole and Heyerdahl was a pioneer of experimental archaeology in the world's oceans.
The lecture and exhibit are free and open to the public.
Exhibition at a glance
Viking explorations across the North Atlantic and into the Middle East 1,000 years ago
The groundbreaking Polar expedition of Roald Amundsen
The worldwide travels of Fridtjof Nansen
The experimental re-enactments of Thor Heyerdahl
Modern day extreme Nordic explorers
The popular legacy of these "useless" forays into the edge of human endurance