Celebrating the Life of Thor Heyerdahl
The year 2014 is a big year in Norway.  Not only is the 200th anniversary of the constitution being celebrated, but it also the 100th birthday of one the country's most beloved citizens, the explorer and writer, Thor Heyerdahl.  Heyerdahl first came to the world's attention in 1947 for his dramatic Pacific voyage aboard the "Kon-Tiki," an experimental replica of an ancient seagoing raft built to test the possibilities of a scientific theory.  The expedition captured the world's imagination and the book about the Kon-Tiki sold tens of millions of copies published in dozens of languages, and the documentary about the voyage won an Oscar.  Over the next 55 years, until his death in 2002, Heyerdahl organized additional experimental voyages, directed archaeological excavations in such places as Easter Island, Peru, the Maldives, Russia and the Canary Islands, and he wrote numerous scientific articles and many popular books.  Apart from his scientific work, Heyerdahl became an advocate for global environmental and peace issues.  He was, in many ways, a citizen of the world.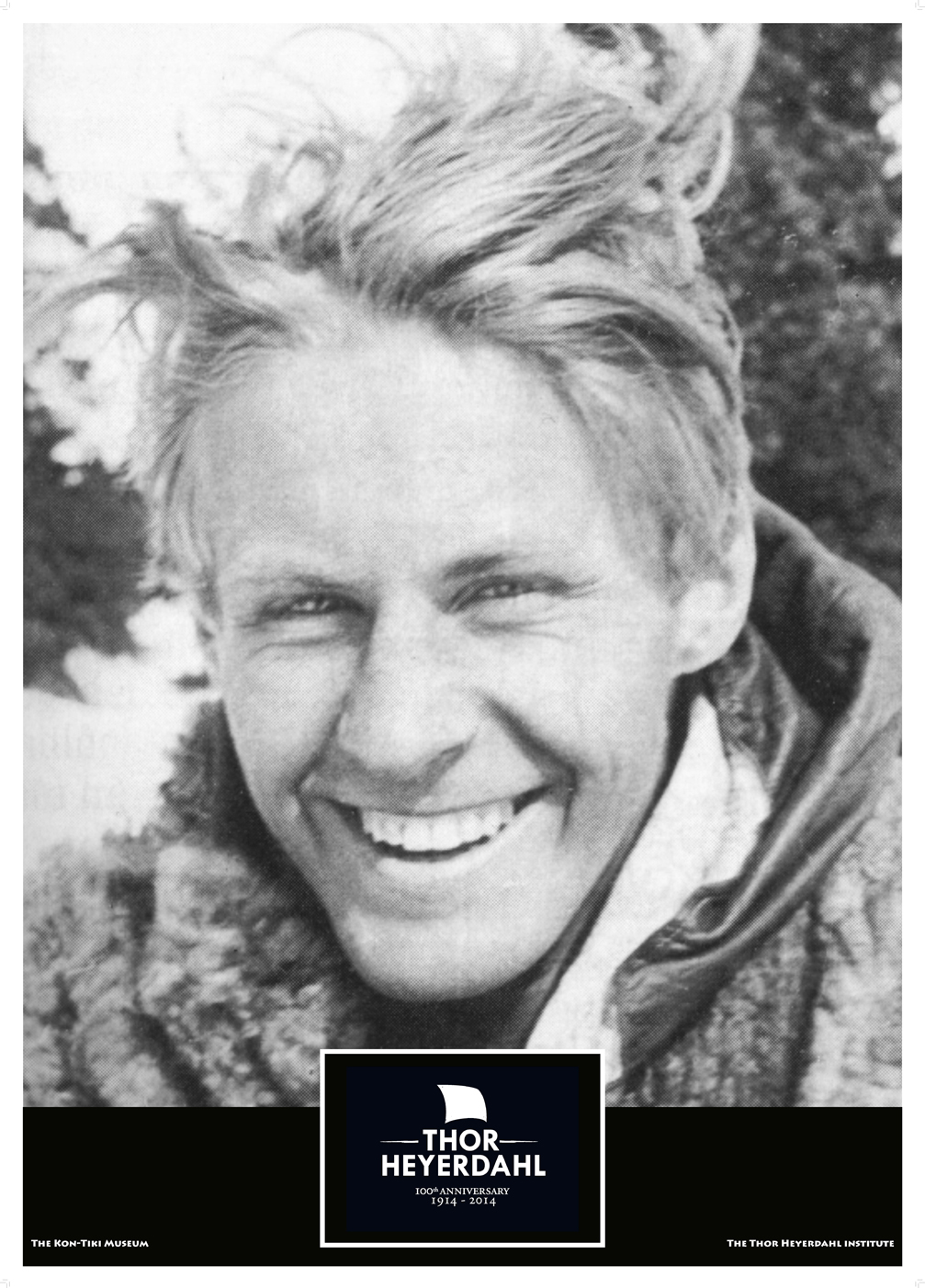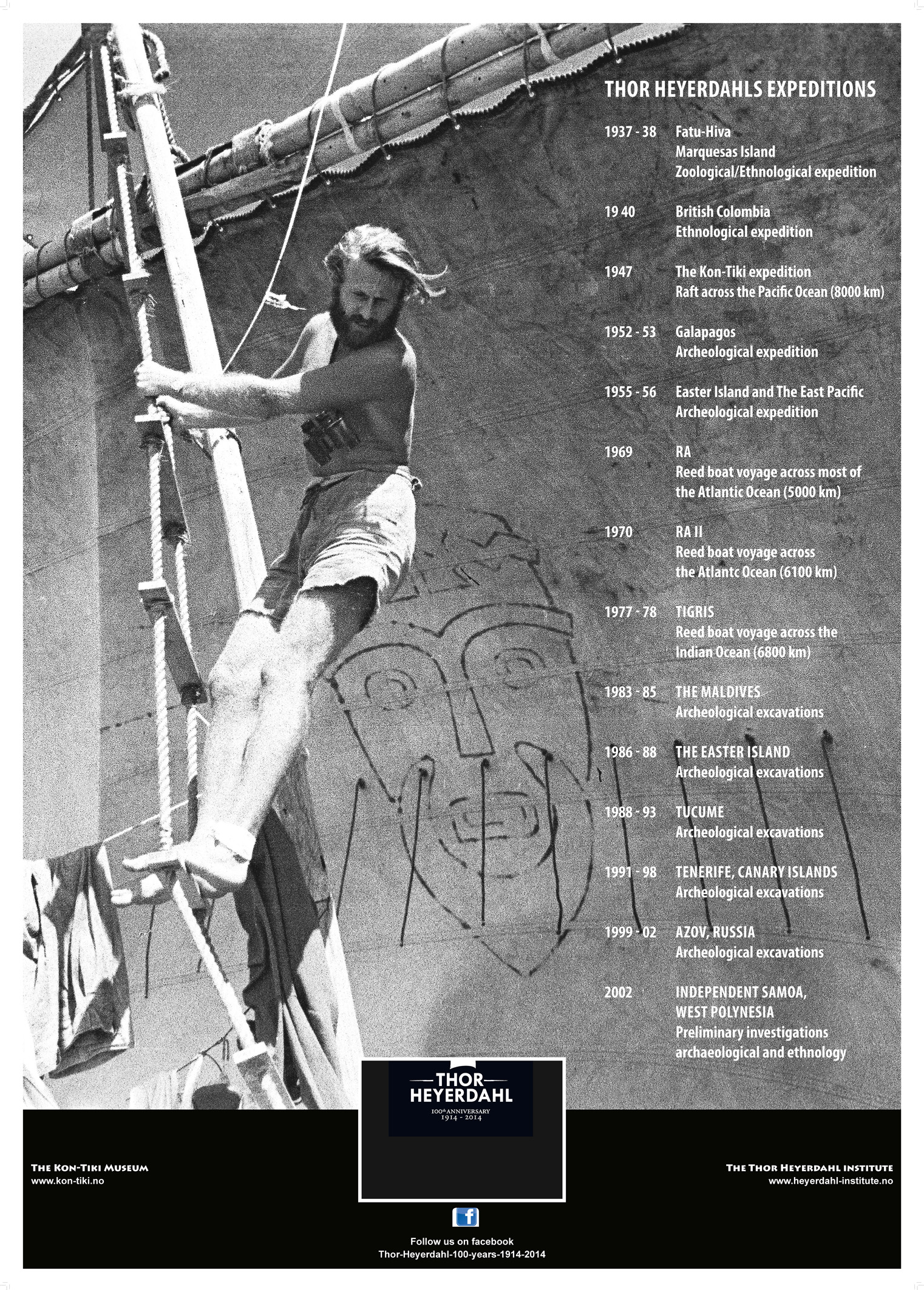 Given PLU's deep-seated Norwegian heritage, it is no surprise that Thor Heyerdahl would visit the campus which he did on three occasions.  In 1966, he received PLU's Distinguished Service Award and in 1996, he accepted the President's Medal from former University president, Loren Anderson.  Heyerdahl returned in 1998 as the commencement speaker.  The latter two visits were facilitated by Donald P. Ryan, Faculty Fellow in the Humanities at PLU, who served as Heyerdahl's right-hand man from 1995-2002.  Ryan is still very much involved in Heyerdahl's legacy including projects with both the Kon-Tiki Museum in Oslo and The Thor Heyerdahl Institute in Larvik, Norway.
Activities in Norway celebrating Heyerdahl's birthday (October 6th) include a day of lectures, the presentation of a new book on his scientific work, and a special honorary dinner to be attended by the king and queen.  On November 10th, PLU will have its own celebration with the opening of an exhibition in the Scandinavian Culture Center accompanied by presentations by Ryan and two Norwegian visitors, Knut Pihl and Willy Østreng,from the Heyerdahl Institute.  Thor Heyerdahl's zeal for life and his "out of the box" thinking are well worth remembering.  As Loren Anderson stated in 2012 during a final address to the University, "Heyerdahl personified our great human capacity to wonder, to stand in awe of creation, to ask why, and to live into the question for a lifetime."