School of Nursing
$350,000 Grant Just Awarded for DNP Students
The PLU School of Nursing has just been awarded $350,000 in grant monies for ARNP Federal Traineeship Scholarships from the HRSA Advanced Nursing Education Program. This grant will provide significant traineeship monies for our advanced clinical practice students over the next year. Thank you Dr. Woo for all your hard work in making this grant a reality for our students!
Congratulations Phi Kappa Phi Inductees!
We are pleased to congratulate School of Nursing students initiated into Phi Kappa Phi. On May 13, 2016, PLU welcomed the first inductees to Phi Kappa Phi Chapter 333 during an inaugural Initiation Ceremony. Please join us in celebrating the following students for their remarkable achievement and recognition by the nation's oldest, largest, and most selective all-discipline honor society.
Seniors:
Emily Morrill Chandler
Tempest R. Day
Heather Marie Dixon
Megan Hamlin-Fry
Angela Elizabeth Hergert
Jeremy A. Hoog
Christina Maxwell
Shelly Marie Thomas
Jennifer K. White
Graduate Students:
Kaitlyn A. Bassler
Christina Anne Case
Jessie Marie Hubbard
Sylvia May
Kathleen L. Overly
Commitment, Caring and Leadership
Thanks for visiting the PLU School of Nursing!
From this website, prospective students can learn about the mission, history and programs offered, as well as download application materials. Health professionals looking to stay abreast of current issues or return to practice can read about courses offered through Continuing Nursing Education. Our current students can keep informed of important dates and events and download required paperwork. Nursing alumni can learn about current events at the School of Nursing, keep in touch with their fellow graduates, and find ways to contribute to nursing education at PLU.
The PLU difference 
PLU is known for its high-quality nursing education.
Cohort sizes are small to ensure a high-quality, personable PLU experience.
All clinical placements are arranged by the PLU faculty.
Accreditation
The School of Nursing is a member of the American Association of Colleges of Nursing (AACN) and is approved by the Washington State Nursing Care Quality Assurance Commission. The bachelor of science in nursing and master of science in nursing programs are accredited by the Commission on Collegiate Nursing Education (CCNE). The Care and Outcomes Manager MSN curriculum meets requirements for the Clinical Nurse Leader national certification examination. The Family Nurse Practitioner track meets requirements for ANCC and AANP national certification examinations.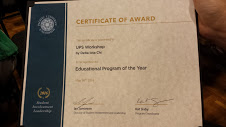 Congratulations Delta and Delta Leaders!
We would like to congratulate Megan Farris-Maycock, Gina Fioretti and Elena Oelfke for their leadership and the Delta organization for their continued leadership on campus.
Delta was nominated for service program of the year,  educational program of the year, and student organization of the year.   We won the educational program if the year for our UPS workshop.
Megan Farris-Mayock was nominated for outstanding officer of the year.   Megan was also inducted into the mortar board society.
Gina Fioretti and Elena Oelfke were inducted into the pinnacle society.
STTI-PLU School of Nursing Faculty and Student Research Day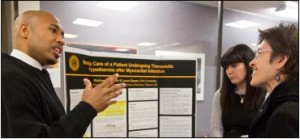 Please join us for an informative day of faculty and student research project presentations and to hear invited speakers Dr. Betty Bekemeier and Dr. Casey Shillam. Research day focus is on health care as a human right and the importance of nursing's role in finding effective solutions to our nation's very complex health concerns. Continuing education credits will be offered for this event.
May 27th – 9 am to 3:30 pm at Pacific Lutheran University
Cost is $140 for 5.5 credits or $60 for 2.5 credits
For more information or to register, please click here.
Faculty Positions Available
Please join our extraordinary teaching team in BSN, MSN and DNP education!
Four tenure-track positions are available for the 2016-2017 academic year.  Summer 2016 and 2016-17 AY contingent contracts are also anticipated.
Click here to apply to our School of Nursing positions!