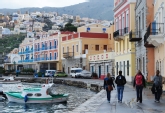 Approved Programs
A PLU approved program is a study away summer, semester, or year-long program that is offered by another study away organization or institution. Approved programs are recommended to students who are unable to find a suitable program to fit their needs among the PLU Gateway or Featured program options.
Applications
Semester applications for the 2015-2016 academic year will be available in January 2015. Please contact the Wang Center if you would like to be notified as soon as the application becomes available.
Check out the Major Advising Plans to the right for study away program recommendations from PLU departments. If you do not see your major listed below you can still study away! Contact the Wang Center to determine which programs fit with your academic plan.
You can also explore the Interactive Equivalency Guide to learn more about credits for PLU semester programs.