Earn PLU credit and use financial aid and scholarships to study away on a PLU Gateway, Featured or Approved semester program.
PLU Gateway Semester Programs
PLU Gateway and Featured programs cost the PLU comprehensive fee (tuition, room and board) and include the PLU credit earned, lodging, meals, study tours, visa fees and emergency medical insurance. These programs are also Global Scholar Award eligible.
Chinese, Chinese Studies, Business, Political Science, History, GenEd, Internship | Open to all majors and language levels, students take courses at Sichuan University in Chengdu, China. No previous language required.
Spanish, Hispanic Studies, Sociology, Anthropology, History, Art, GenEd, Internship | This program explores the intersection of development, culture, and social change through the lens of the dynamic and evolving context of contemporary Mexico. Courses taught in Spanish, 4-5 college semesters of Spanish required.
Humanities, Social Sciences, Business, Natural Sciences, GenEd, Internship | This program provides students a unique opportunity to explore the islands and the varied heritage of this multicultural society. Open to all majors; courses taught in English.
Political Science, Global Studies, Peace & Conflict | Explore Peace and Conflict Studies and Norway's successful implementation globally with respect to aid for developing countries and conflict resolution. Courses are taught in English.
Scandinavian Studies, Norwegian, Business, Biology, Environmental Studies, Gen Ed | The Telemark University College offers Scandinavian Studies, International Tourism & Sustainable Development, Business, and Alpine Ecology & Environmental Management. Language courses available at all levels; no previous language required.
IHON, Multidisciplinary | PLU International Honors Program in Social Justice in Oxford, England. In addition to three courses toward the IHON curriculum, students delve into their academic area of interest with Oxford professors (known as tutors).
Education, Natural Sciences, Nursing, Internship | This English-speaking country provides an ideal location for students in Education, Nursing and the Natural Sciences to study at the University of Namibia and gain necessary work experience through an internship and practicum. No language prerequisite.
Featured Semester Programs
Spanish language, Hispanic Studies, History, Literature, GenEd, Internship | This program, offered through the ILACA Consortium, focuses on language study; a minimum of four semesters of college-level Spanish is required. Students live with host families and can study in fall or spring.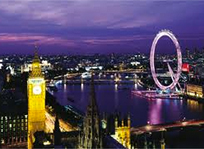 London, England
Liberal Arts, GenEd, Internship | This program, offered through Global Education Oregon (formerly AHA International) focuses on the Liberal Arts, such as Art, Theater and Political Science. Students live with host families and can study in fall or spring. Internship option available.
PLU Course Equivalencies
Use the online Interactive Guide to see how students have used study away credit from the PLU Gateway & Featured Programs at PLU. This tool serves as a starting point for academic planning. If a course equivalency is not listed, it may be requested from the appropriate academic department.
Approved Semester Programs
PLU Approved programs cost the listed program fee on the provider's website plus a $1,500 admin fee. This covers the PLU credit earned, lodging, study tours (as applicable), emergency medical insurance, and sometimes meals. Once meals are factored in, program costs are generally comparable to PLU's comprehensive fee.  Just like PLU Gateway/Featured programs, financial aid & scholarships may be used to cover the program fee. Be sure to apply for program-specific scholarships.
A PLU approved program is a study away summer, semester, or year-long program that is offered by another study away organization or institution. Approved programs are recommended to students who are unable to find a suitable program to fit their needs among the PLU Gateway or Featured program options.