Looking for fun virtual activities?
Need a break from classes?
A few moments to de-stress?
Check out links below to destress, explore, listen, and more.
Curated Collections by the Campus Life Engage Ambassadors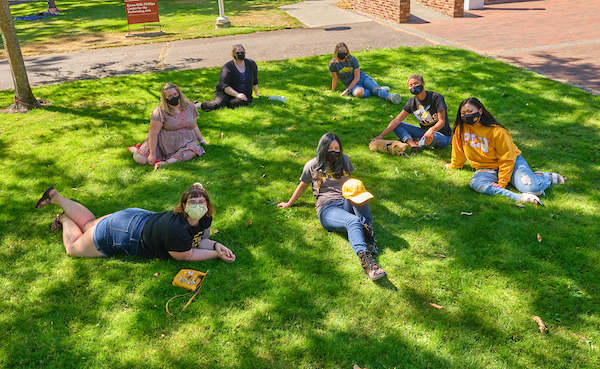 Entertainment, Arts, & DIY
Journaling or Photo Journaling! We are living during unprecedented times. Journaling is a great outlet to capture the emotions and changes that are happening.
Learn a new recipe with one of the many virtual cooking classes being offered online.
Virtual Community Service
Virtual service is a type of volunteerism that allows you to share your time and talents as members through service away from any physical site of an organization or project.
Development & Networking
LUTE Link: A university-wide online networking platform where students can connect with alumni and resources they need to achieve their academic, career, and personal goals.
Ted Talks – Select a Ted Talk and follow it up with a group chat/community discussion.
Health & Wellness
There is a lot going on in the world. Take a moment to breathe, re-center yourself, and/or be active.
Outdoor & Nature
With proper physical distancing practices, you can take a break from indoor spaces. Whether you are on the PLU campus, in WA state, or your home state, these ideas will motivate you to go outside.
Studies show time in nature decreases stress and anxiety.
Listen to Music & Stream Concerts
Virtual Events
Check the PLU Campus Event Calendar for many events happening by student organizations, departments, and offices! It will be constantly updating as groups add their events. Also don't forget to add your events and use the #distanceengagement.
Follow @plucampuslife on Instagram — we are spotlighting student orgs and past events, as well as advertising virtual events!