Current THRIVE Season: Rooting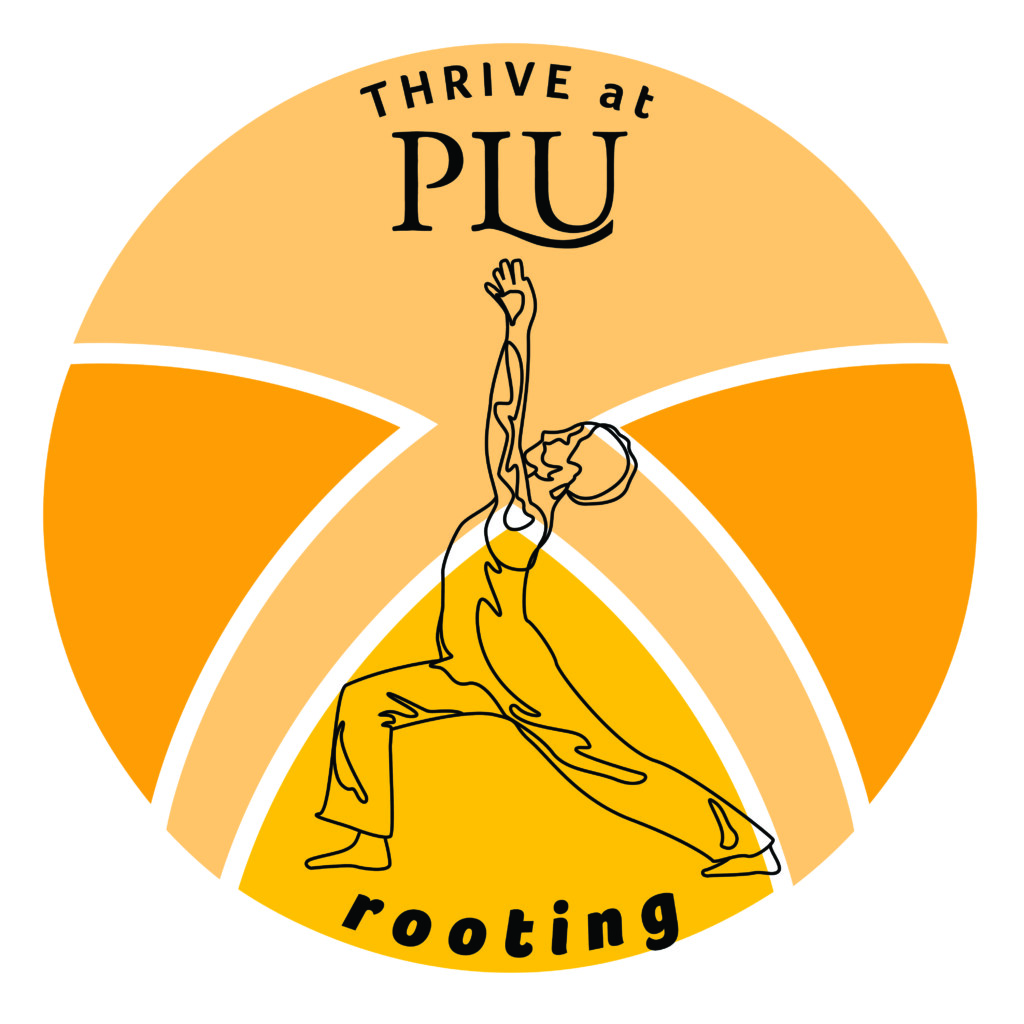 About Rooting
Whether you're returning to campus or arriving as a brand-new Lute, THRIVE will invite you to set down roots and be intentional about setting yourself up for success—as you define it.
Reflection Questions
What are 3 major reasons that you're in college right now? How have these reasons helped motivate you when things have gotten hard in the past?  Or, how might they this semester?

What is one way you are hoping to grow this semester?  What's your next step toward this growth? When would you like to check in about this again?

What 2 or 3 values would you like to guide your semester? What might these values look like in action?
Welcome to Fall 2023 from Dr. Joanna Royce-Davis, Vice President for Student Life
Welcome to the start of the fall semester! We are so excited to engage with you as you establish your rhythms for this term and very much look forward to the learning, connections, dynamic community, and adventure that we will share! As you settle into your schedule, please remember that we are here for you and that PLU offers many services and resources to support your wellbeing and success. Please don't hesitate to reach out to the Student Care Network if you have experienced impact from one of the many tragic events affecting the world right now, including the fires in Maui and in Eastern Washington. Emergency funds are available that may support an immediate need and our Student Care Network team is ready to assist you to problem solve challenges that may affect you in the longer term. Please also be sure to download TimelyCare, if you haven't already. TimelyCare has added multiple new resources that may help in a moment or contribute to your wellbeing over time.
My door is also always open to you. When you have a minute, please stop by Anderson University Center 159 to say hello and let me know how things are going. Wishing you an energizing and amazing semester, Lutes! Can't wait to hear about all that you are learning and doing!
Joanna Royce-Davis (AKA JRD), Vice President for Student Life
What does it mean to THRIVE?
Our goal is to support students as they THRIVE (i.e., support students' Transition, Holistic-wellbeing, Retention, Innovation, Vocation, Engagement).
About THRIVE: THRIVE supports students as they flow through various seasons in the semester. The THRIVE semester flow will be highlighted digitally (on this website and via seasonal eNewsletters) and IRL (via 2023 poster series). You'll also see these themes woven throughout university programming and engagement. This webpage is a home to organize resources for student thriving all semester long! Continue to check back in as the content, links, and opportunities highlighted below will rotate with each semester season!
The THRIVE Network includes representatives from: Admission, Advancement, Alumni and Student Connections, Athletics, Campus Life, Campus Ministry, Campus Safety, Center for Diversity, Justice, and Sustainability, Center for Student Success, Center for Wild Hope, Hospitality Services & Campus Restaurants, International Student Services, Wellbeing Services & Resources (including Counseling and Health Services and Dean of Students Office), and Wang Center for Global and Community Engaged Learning.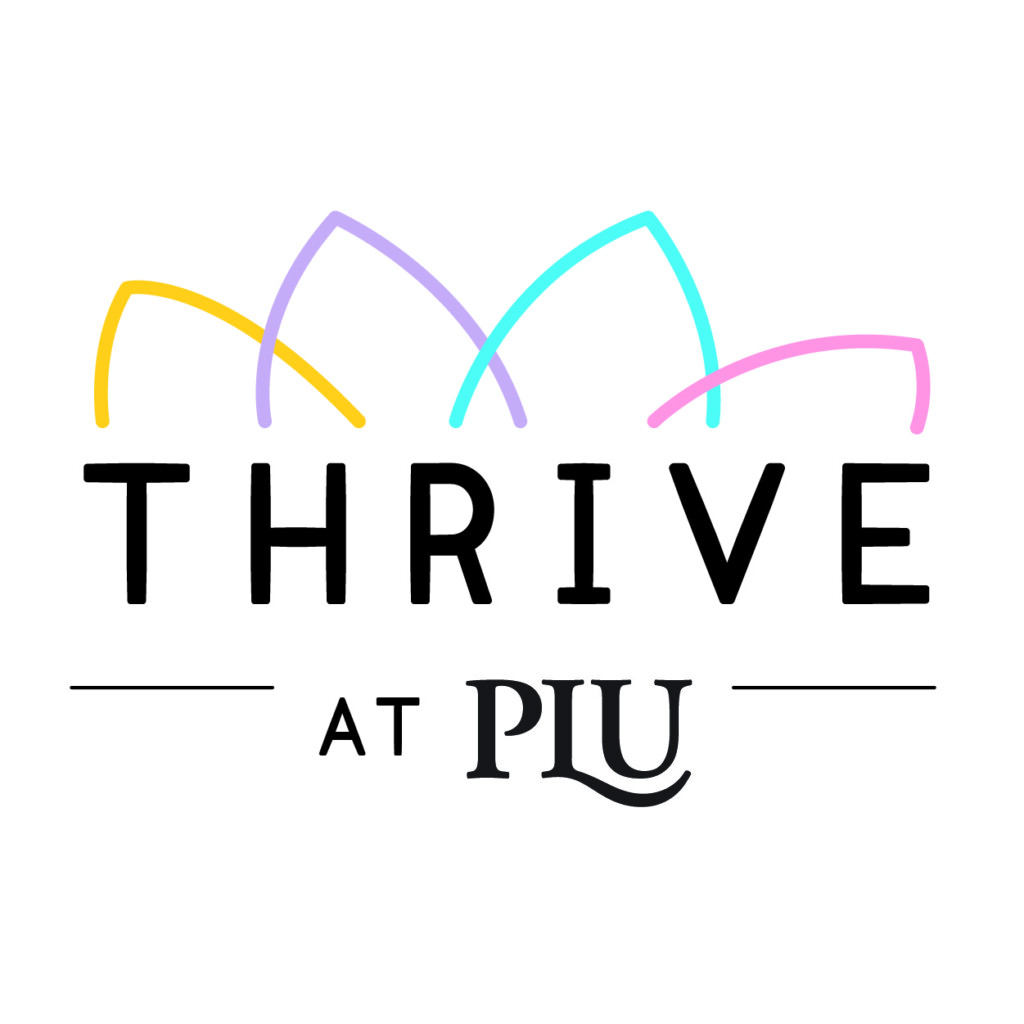 From Arriving to Thriving: Supporting Lutes in Every ``Season``
The academic year (and the terms that comprise it) have a rhythm.  While fall and spring semester follow similar cycles, their timing in both the academic and calendar years present slightly differently. Below is an outline of these annual rhythms presented through the THRIVE "Seasons" (each represented by a different "R"). As we move into each season of THRIVE, we will update the content on this page with a deeper dive into the opportunities and challenges that each season brings.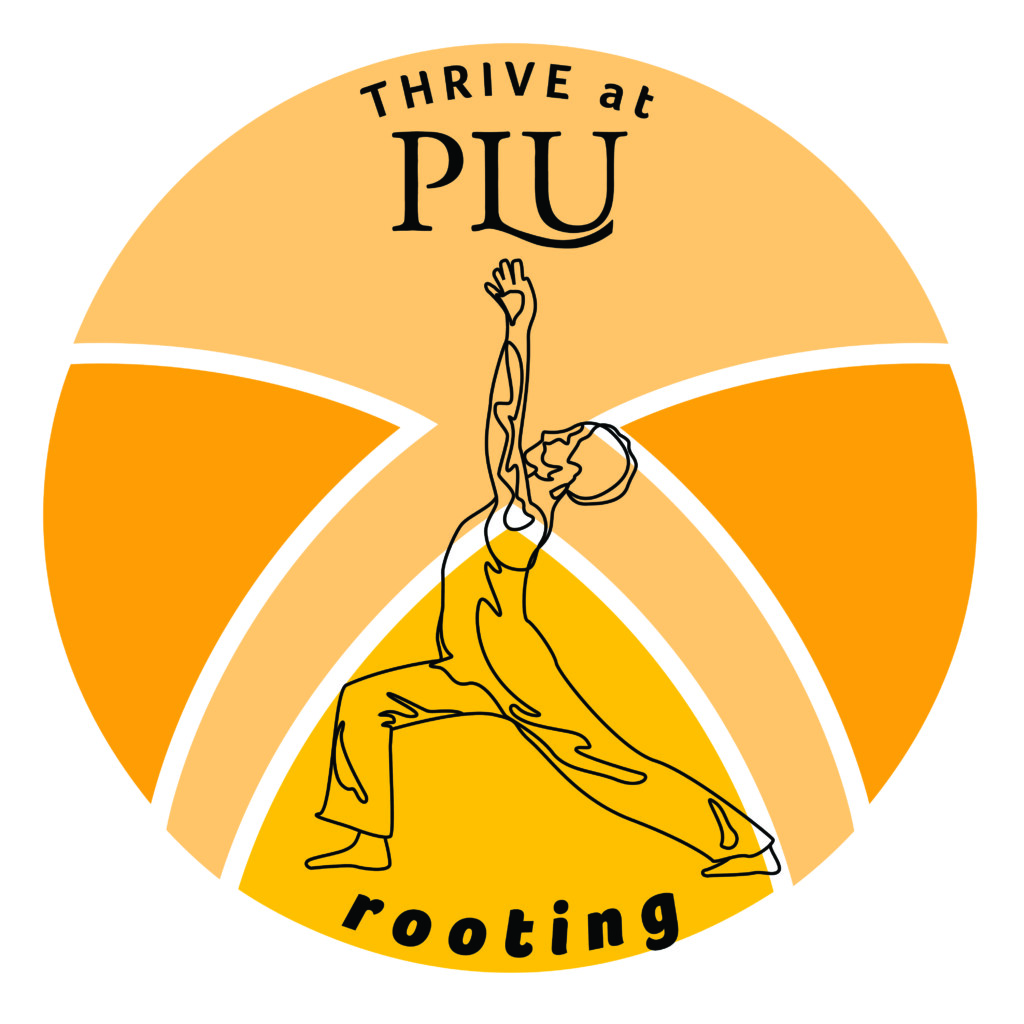 Rooting
Rooting (beginning of the fall semester) // Whether you're returning to campus or arriving as a brand-new Lute, THRIVE will invite you to set down roots and be intentional about setting yourself up for success—as you define it.
Put down roots in your WHY (why are you here at PLU, getting a degree, working here, living according to certain values, etc.).  

Find or reconnect with "your people." Who are your academic and social supports? You are not alone!

Make a plan for the overall wellbeing of mind, body, and spirit.
Philosopher Simone Weil said, "To be rooted is perhaps the most important and least recognized need of the human soul." At PLU, we agree! Rooting means creating intertwined connections that are both broad and deep. Rooting helps us feel connected to something greater-than-self. Rooting in our university values (diversity, justice, sustainability) and personal values (what are yours? This quick Values Sort activity can help you identify your top three values) can help us remain grounded in our "why's".
During your time in college, there will be exciting times and challenging times. Rooting in our values can help us to prioritize what is really important. Paraphrasing philosopher Friedrich Nietzsche, people who have a why to live for can persist through (almost) any how: A firmly rooted tree can weather most storms and stay standing tall. Being rooted is key to student persistence and thriving while in college! 
Social & Community Thriving
Get rooted in community through the

DJS Coalition Series
Get rooted in affinity-spaces through socials & retreats!

Get rooted with

Clubs & Organizations

! Join us on Thursday, September 7, 2023 from 4-6pm in Red Square to learn out continuing and new clubs and how to get involved!
Academic & Spiritual Thriving
Mental & Physical Thriving
Get connected with providers who can support your mental and physical thriving through

TimelyCare

Get connected with peers through movement and play with

Recreational Sports

(including Outdoor Rec, Club Sports, Intramurals, and/or Group X classes)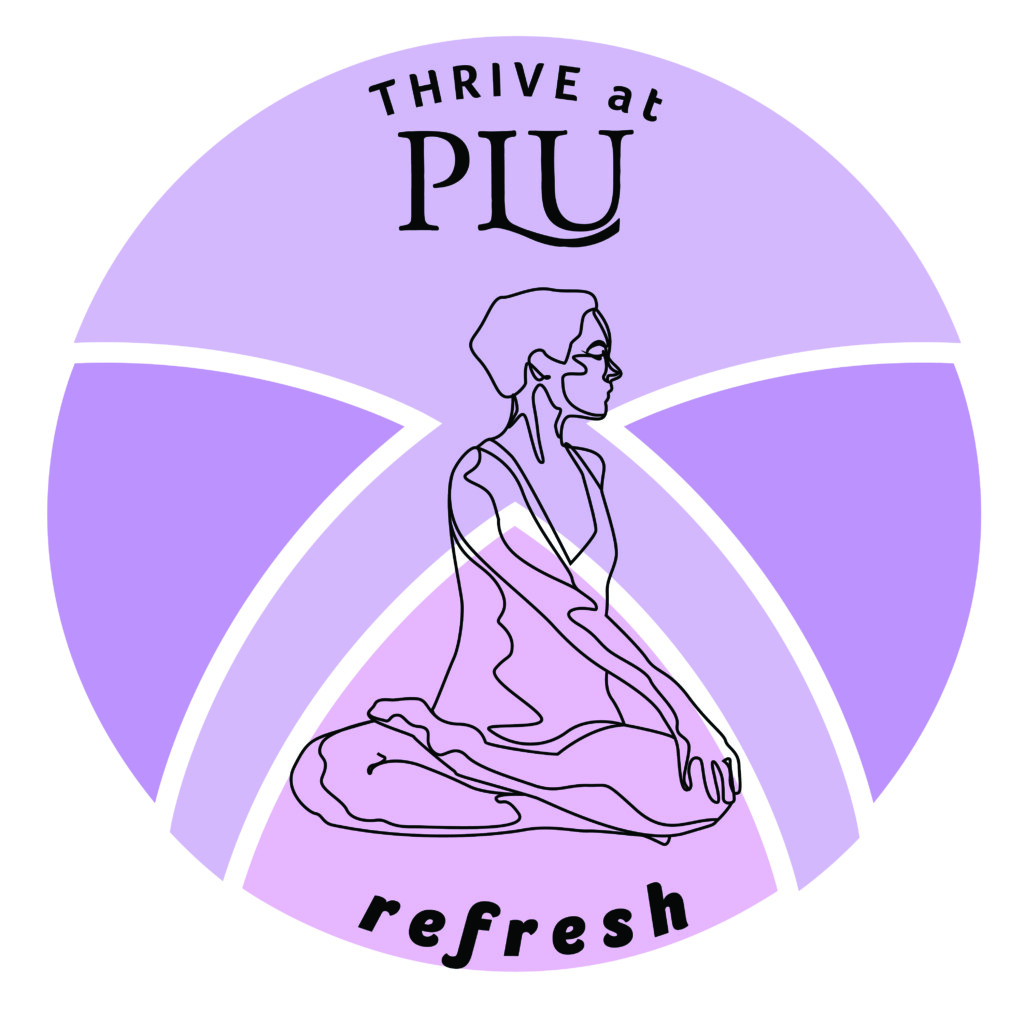 Refresh
Refresh (middle of the fall semester) // Amid the long to-do lists from classes, job and graduate school applications, and work, it's essential to rest, play, check in with ourselves, and reconnect with our hopes and goals. Mid-semester provides the opportunity to disrupt the burnout cycle and focus on your wellbeing to sustain you through the end. 
How can you refresh your priorities for the semester? Are there people and/or campus resources that can support you?

Rejuvenation through rest, play, and refueling is key to caring for mind, body, and spirit. Interweaving these with your commitments can bring greater meaning and joy.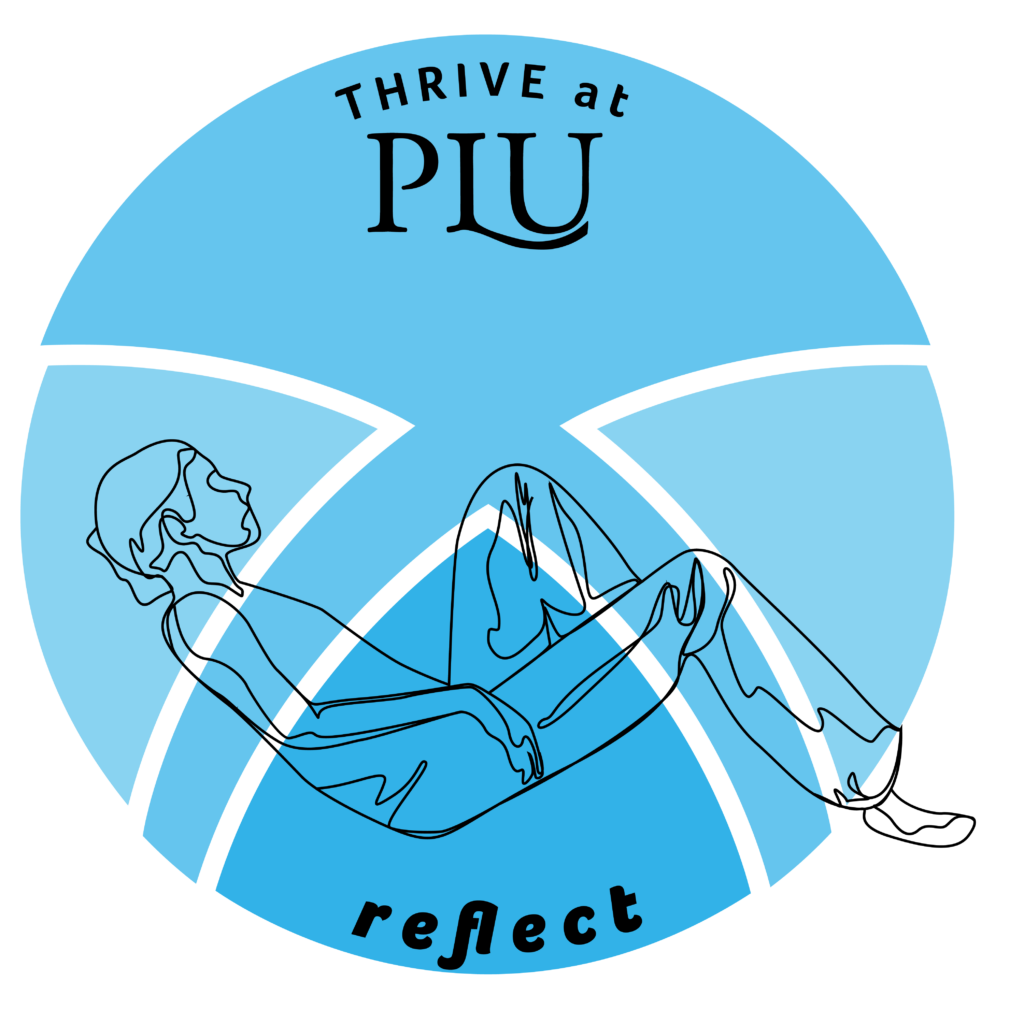 Reflect
Reflect (end of the fall semester) // The end of a semester often represents an overlapping of occupations, from focusing on finals and finishing the semester to looking ahead to next opportunities and preparing for crucial transitions. The end of the semester also provides another opportunity to check in with yourself and reflect mindfully on the past few months. It's important to do this intentionally, and reaffirm for yourself what the semester has meant to you. 
Reflect on the journey of this semester: What have you learned? How have you grown? Where have you experienced joy?

Reflect on the goals you established at the beginning of the semester. Which ones will you carry into the next chapter?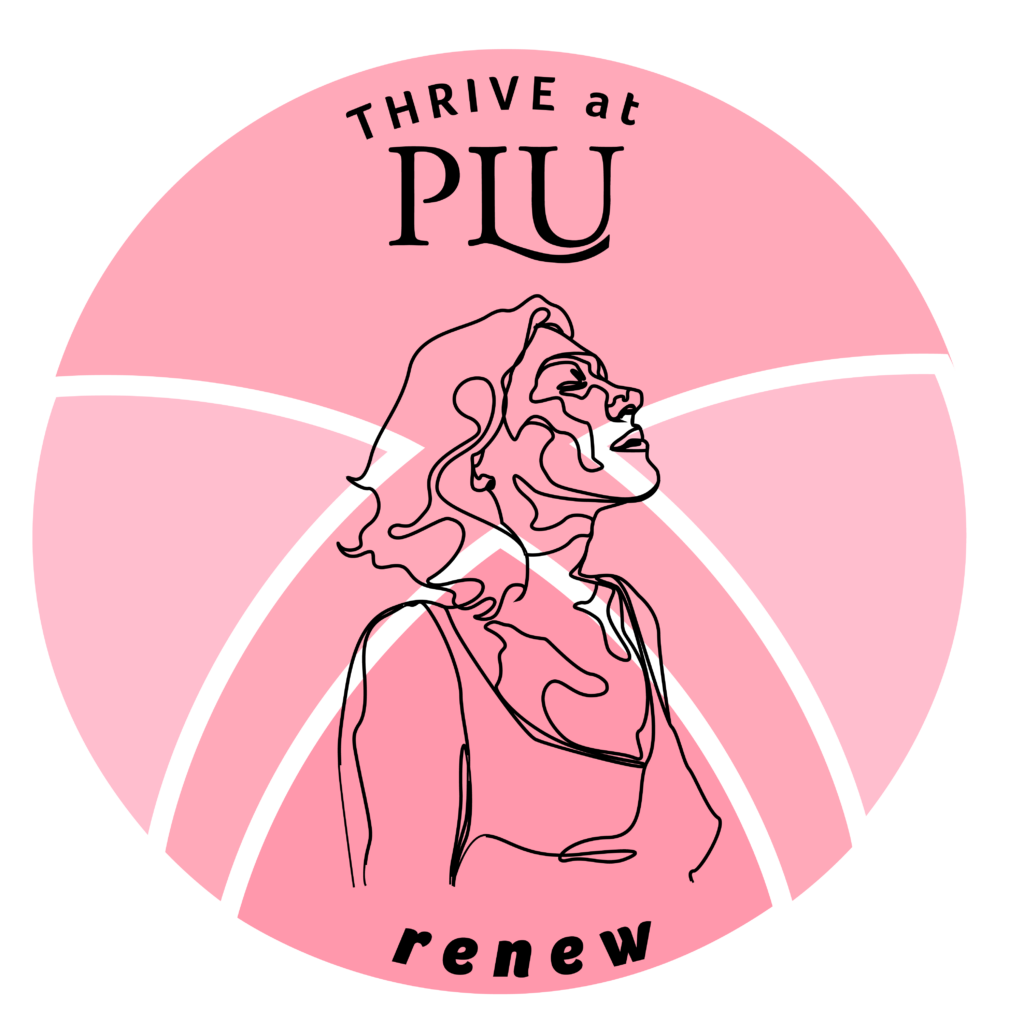 Renew
Renew (winter break & J-term) // The period between semesters presents an opportunity for renewal. As you prepare to engage the next cycle of spring semester, it's important to take time to (re)fill your cup!
What are you looking forward to doing or not doing in this in-between time (before spring semester commences)?

What gives you energy and life? How can you focus on these things as you take time to renew your mind, body, and spirit?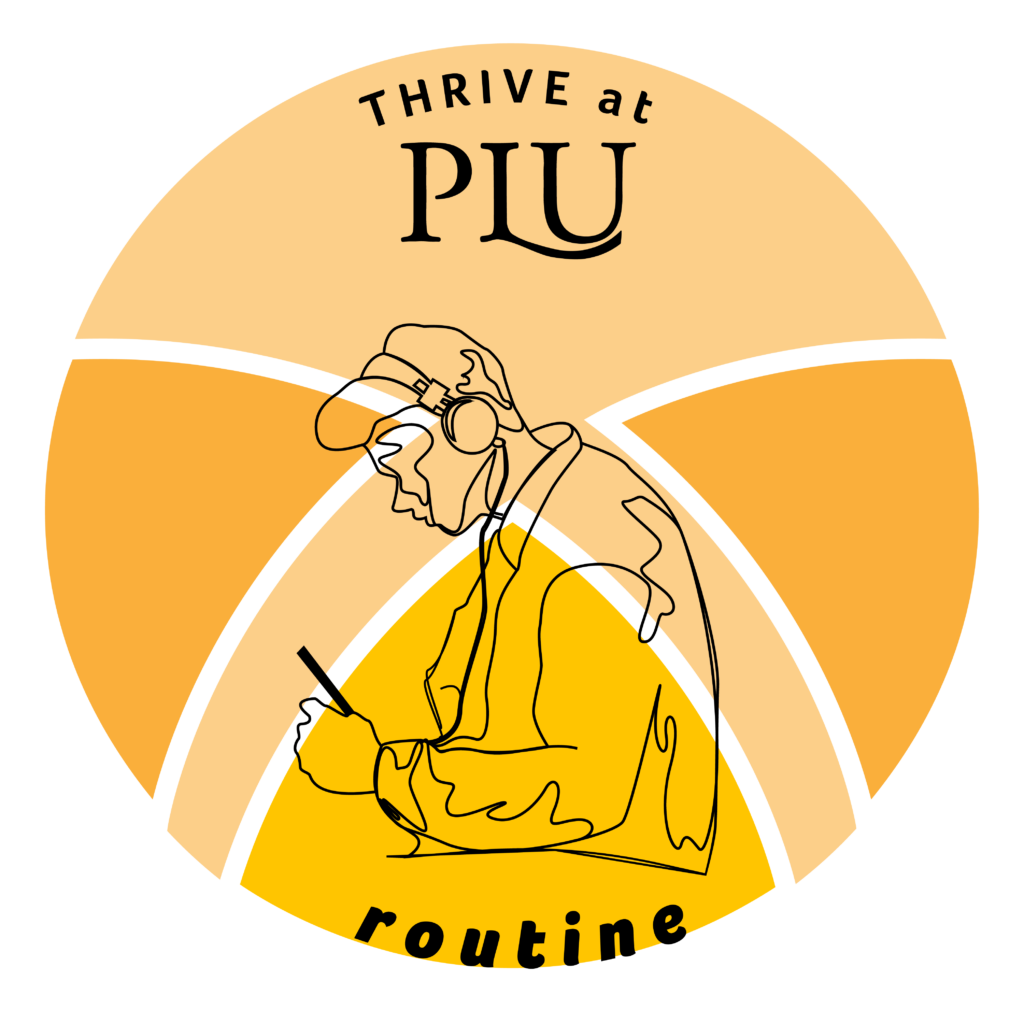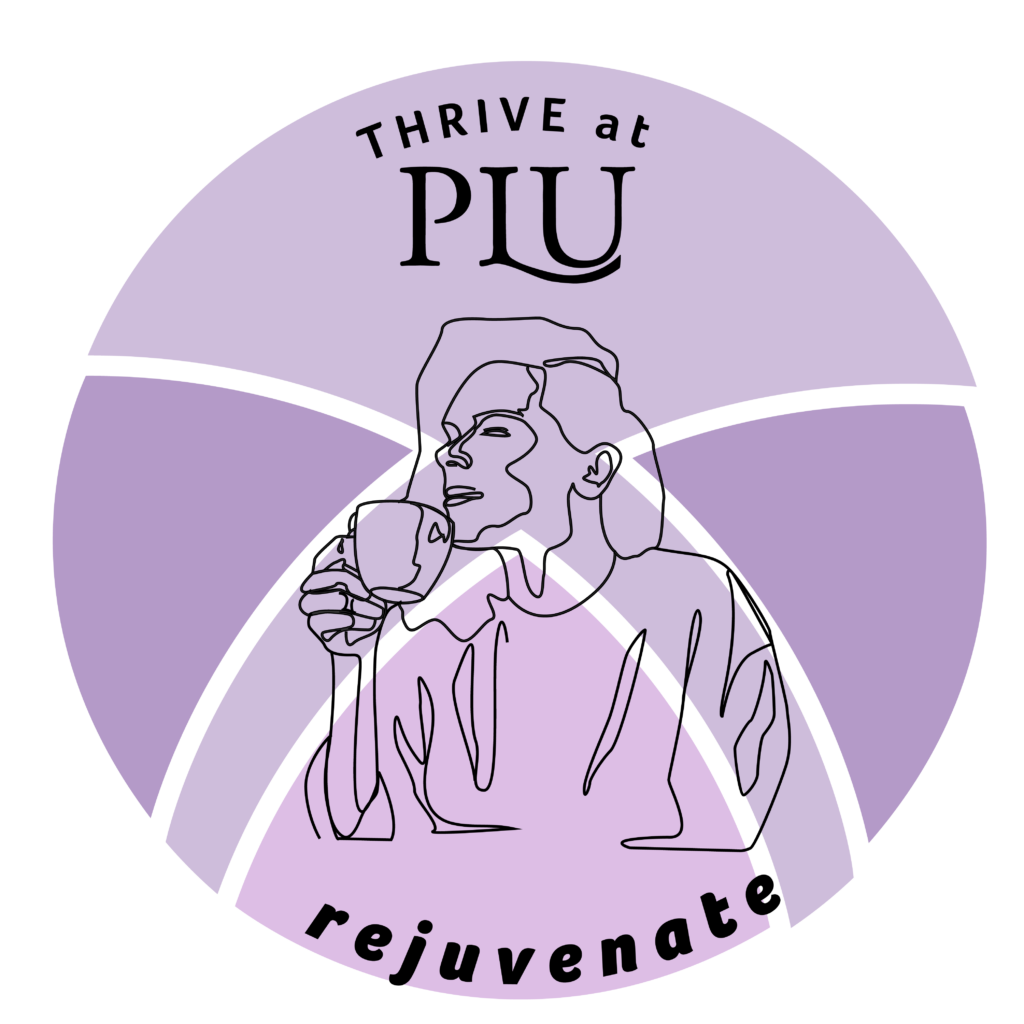 Rejuvenate
Rejuvenate (middle of the spring semester) // The middle of the spring semester represents a time to pause and reflect. How are the routines you set at the beginning of the semester serving you? Are you making expected progress toward your semester goals? As you reflect on your progress so far and perhaps semester mid-terms, big projects or other deadlines begin to approach, in what ways can you adjust your routines and/or your goals to continue progress through the semester toward your self-authored definition of success?
Reflection Questions
How is your energy feeling right now?
What helps sustain you throughout the semester?
What does rest look like for you?
How are you tending to your physical, mental, emotional, spiritual, creative, financial, and social wellbeing?

Are your daily and weekly habits support accomplishing the goals you have for yourself?

Do any routines or goals need to be adjusted now that you're midway through the semester?
What is Rejuvenation? Why Does it Matter As We Approach Midterms?
As we approach midterms, it's important to think about how rejuvenation can rekindle the inner spark that can carry us forward to achieve optimal performance. Since 90% of optimal performance is an inside job, now is the time to review your inner thinking practices. Are there any energy-vampires sneaking around the shadows of your mind? Two prime energy-drainers are 'rehashing' and 'rehearsing':
Rehashing is the excessive review of events or conversations that we replay in our mind. Rehearsing is the excessive preview of events or conversations that we replay in our mind. Perfectionism is the enemy of optimal performance. We get lost in rehashing trying to craft a perfect past "If only I would have…, then it would be better".
Also, we get lost in rehearsing trying to craft a perfect future "If only I can say it this way…, then it will be better".
In the next few weeks, we invite you to stay mindful of reducing the excessive time that you spend rehashing or rehearsing unwanted possibilities. This will provide more time to rest and restore your inner energy supply. Consequently, you can redirect your inner thinking practices to increase actual preparation and preferred behaviors that move you closer to optimal performance.
For more, check out this article https://sfbaytimes.com/take-break-rehearsing-rehashing/ and this video: Reduce Anxiety, Rumination: Finish Every Day with Mindfulness | HealthyPlace
Refill Your Cup for Second Half of Spring Semester: Tips for Utilizing Spring Break to Rejuvenate
Take a break, for real. Slow down and give yourself time to decompress.
Get outside. Spring in the PNW is beautiful — go for a walk, nap or read outside, take time to marvel at nature and experience wonder and awe
Move your body. Yoga with Adriene is an accessible yoga program to relax and keep flexible mind, body, and spirit
Read something new! Campus Life recommends anything by: Adrienne Maree Brown
Rest your mind and spirit. Examen Daily Prayer is a gratitude and guided reflection practice app that can be helpful in getting grounded
Reflect on your routines & habits so far. Habit Tracking Apps can be helpful to think about routines, making changes, self-care, etc
If you're going to travel, go out, or party, plan ahead to keep yourself and others safe and healthy, including being smart about substances, using a buddy system, and being mindful of consent
*Content adapted from Colorado State University's Self-Care for Spring Break Webpage (click to learn more!) 
Rejuvenate with Others
LuteConnects: We want to talk to you! LuteConnects are a chance for all students to connect with a Resident Assistant (RA) or Commuter Advocate (CA) to talk about how their semester is going. This quick, 15-minute conversation can include catching up since the last time you talked, checking in about your classes and co-curriculars, or seeking resources for an area where you could use extra support. All students should complete a LuteConnect with their RA or CA before April 7th
Residential Students: Reach out to your RA for how you can schedule time to check-in with them in the next few weeks.
Commuter Students: You can sign up for a time to talk with a Commuter Advocate in the CAVE by following this link.
Rejuvenate Your Health, Wellness, & Wellbeing
Dog Days of Spring: Come play with us!  The Counseling Center is pleased to continue it's partnership with Therapeutic Dogs International as they bring therapeutic dogs with their handlers for students to enjoy as stress relief. Save the Date: March 21st 12-1:30, Clock Tower Area
LuteTeleHealth: Trying to  do a re-set and work on some health and wellbeing goals? The Health Coaches at Lute Telehealth are free for unlimited use and specialize in helping you re-set and achieve specific health and wellbeing goals. As you rejuvenate, consider setting up a consultation with a Health Coach today!
Rejuvenate Your Plans for Future Self
Declaration Days (hosted by Center for Student Success): Are you ready to declare? This event is for undergraduate students who have not declared a major (or minor) yet.  Join the Center for Student Success staff, who will help with the declaration process.
Monday, March 20th: AUC, tables outside OMM, from 10am-2pm
Tuesday, March 21st: CSS lobby, from 10am-2pm
Travel as a Wildly Hopeful Act (hosted by Wild Hope Center for Vocation): Take some time to think about your Vocation: Does that include travel for you?  On Wednesday, March 22, 2023, Mr. Rick Steves, an expert on European Travel, will give a presentation on "Travel as a Wildly Hopeful Act" at 7 PM in Chris Knutzen Hall at the Anderson University Center on the PLU Campus.
Take Care of Your Future Self
It's time to start thinking about where you're going to live next year!
Complete the Living Plans and Learning Community Application by March 23rd.

All continuing students need to complete this form regardless of if you are planning to live on-campus or at home!

Planning to live on-campus? Attend the Room Selection Event on April 11 & 12

Make sure to check your email (in early April) for estimated time to arrive
Be sure to bring your PLU ID
Don't forget not everyone gets a single room, start looking for a roommate now!
Can't attend the event? Make sure to designate a proxy. Contact your RA or rlif@plu.edu with any questions!
Looking for Student Leadership opportunities for next year? The time is now to begin applying!
Check out available positions, descriptions, and selection processes and timelines on the Campus Life website
Looking for more on-campus and/or off-campus leadership or employment opportunities? Check out the PLU Opportunities Board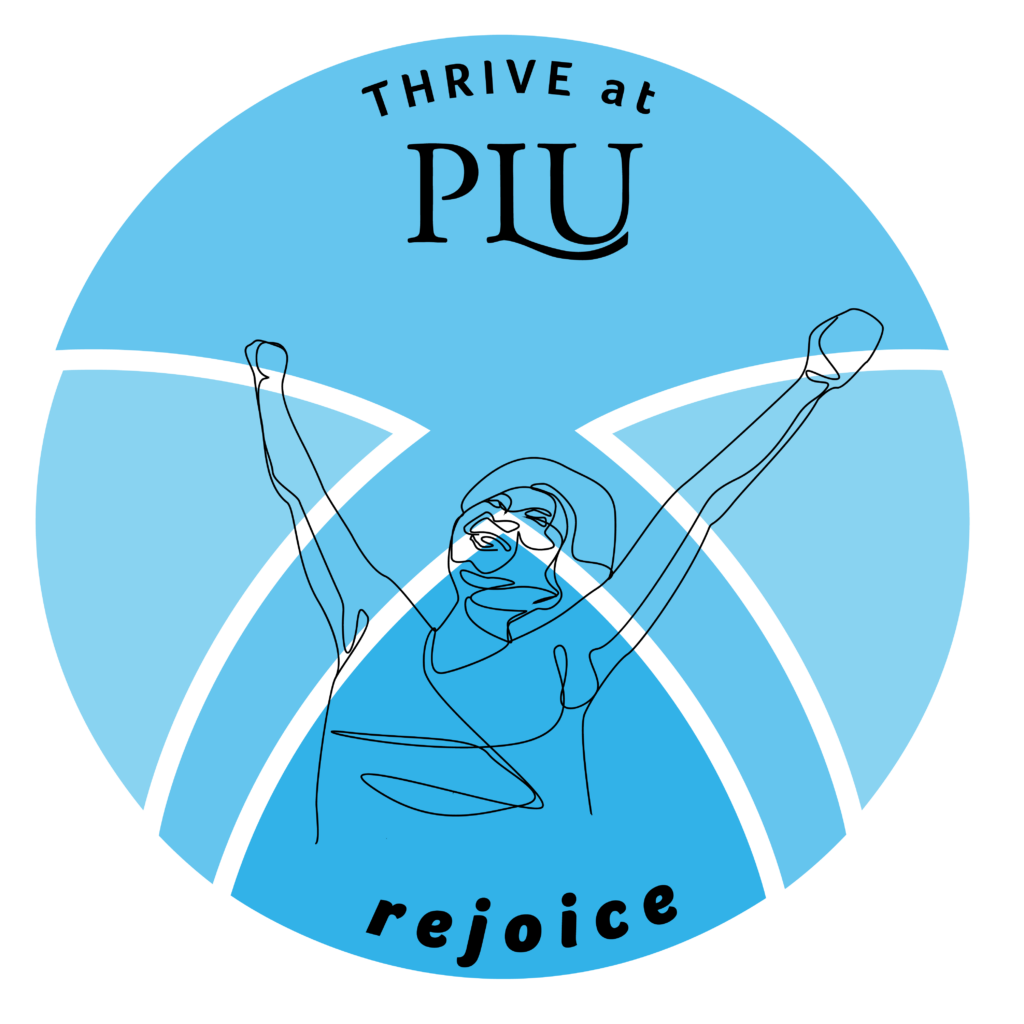 Rejoice
Rejoice (end of the spring semester) // The end of the spring semester is also the end of the academic year and a time for reflective rejoicing. As you for finals, capstones, and, for some, commencement, how are you celebrating yourself and others?
Reflection Questions
What are the major milestones for you in this season (e.g., finals, capstone, commencement)?
Who and what can support you as you close the chapter of this semester and academic year, including all the things you are carrying right now?
How are you expressing gratitude right now as you reflect on the gifts of this semester/year and who/what has helped sustain you?
What does it mean to Rejoice? Why does it matter as we approach the end of the spring semester & academic year?
We are nearing the end of the semester and academic year! There are many celebrations and things to rejoice about! New students are completing their first semester or academic year, which is a huge accomplishment! Continuing students may have experienced personal and academic milestones, such as declaring a major, identifying internship and/or study away opportunities, or vocational discernment. Upper division students may be celebrating completing capstones! Graduating students may be finishing their last semester and preparing for graduation celebrations!
AND, to be fully present in all these things, we invite you to pause/reflect too. As we round the corner toward the end of the school year, we can feel bombarded by projects, timelines and mounting pressures. Frequently we can get lost in the minutiae of our everyday busy-ness. We often try to divert the time that was meant for sleep or self-care, with a belief that it is necessary for increased productivity. Unfortunately, less sleep and self-care tends to be linked to less productivity. Instead, we suggest that the end of this academic semester is the time to pause and reflect. Although counter-intuitive at first glance, with the timelines coming due and snowballing pressure, this type of self-reflection helps us to finish strong. Reflect: think deeply about your plan to reduce the non-important distractions and use the calendar to schedule the rest of this semester in half-hour study blocks. Honor your  "reflect"  by choosing an intentional set of behaviors moving forward to honor your plan. Finally, when we do the best we can, we can honestly rejoice in the try, that we made an attempt, and our good efforts.
Rejuvenate with Others
Celebrations of Student Leadership
ASPLU Vice President Election Results & President Election Voting: Congratulations to Taezha Watson for being elected as 2023-2034 ASPLU Vice President!

The ballot for voting on the 2023-2024 ASPLU President will arrive in student inboxes on May 4th and are due by 5pm on May 5th.

Spirit of Diversity Awards

Join us for an opportunity to celebrate students, faculty, and staff who have contributed to the mission of The Diversity Center and greater PLU community through diversity, justice, and sustainability leadership, learning, and care. Graduating students who would like to be recognized in the SOC and/or Queer student ceremonies are asked to RSVP HERE

Student Life Celebration of Leadership Event

Student Life is collecting nominations for outstanding student leaders until May 5th, 2023. Awards recognize a variety of students, including graduating and continuing students, clubs and organizations, and programs held during the year. We encourage nominations from students, staff, and faculty – individuals can also self-nominate. Submit your nominations today!
All students, staff, faculty, and community members are welcome to join us in celebrating all nominees and recipients on Thursday, May 25th at 4:30pm in the Scandinavian Center in the AUC. No RSVP is needed and we encourage students to bring friends, family, and other supporters to help them celebrate the end of the year. Light refreshments will be provided.
For any questions or to request accommodations for the event, please email engage@plu.edu.
Commencement Events 
Baccalaureate Celebration: Join your classmates, families, friends and supporters for our annual Baccalaureate Celebration during Commencement Weekend. Friday May 26, 4-5pm, Lagerquist Concert Hall.

Baccalaureate is for all graduates and their guests. This gathering is rooted in faith and spiritual traditions and practices, marking this moment of transition with reflection, celebration, gratitude and ritual with your classmates and communities of support.  This year's theme is Spring Forth!  It's time. You're ready. You're not alone.
Baccalaureate link: https://calendar.plu.edu/event/baccalaureate_celebration_5691#.ZEAXKnbMKM8

Visit the Commencement Weekend website for all  activities: https://www.plu.edu/commencement/schedule/
Rejoice with Fun Spring Events to Fill Your Cup
Community Engagement Opportunities
CAMPUS DAY | RHA is bringing back a nearly 100 year old tradition of Campus Day on Saturday, May 6th, 2023 from 10 – 1 pm. This is a great opportunity to serve your PLU community and learn about volunteer opportunities. Located in the Anderson University Center, join us for some great opportunities to get involved in our community!
LUTE FEST 2023! It's true, RHA is proud to announce our second annual Lute Fest is happening Saturday, May 6th, 2023 from 4 – 8 pm on Foss Field. This year will feature an inflatable obstacle course, bungee run basketball, a dunk tank, Sugar and Spoon cookie dough truck, Jed's Big Slice pizza truck, live music, carnival games, prizes, and so much more. Come join your fellow Lutes and celebrate the end of a great year! You won't want to miss it.
Hoʻolauleʻa 2023 | Join us for Hoʻolauleʻa 2023! Please allow us to share a piece of the Hawaiian and local culture for a night of performances and ono grindz.
Queer Prom | Join OASIS and the Center for DJS for 2023 Queer Prom! This year's theme is a night at the carnival. All LGBTQIA2S+ and allied youth age 14-24 are welcome! RSVP HERE
Arts & Creativity Opportunities
Senior Art Exhibition | Please join the Department of Art and Design to celebrate the accomplishments of graduating artists in the culmination of their degree program. April 27 – May 19, 2023
Hinderlie's Creativity Exhibition – Art Gallery Opening Celebration | Hinderlie's Main Lounge is being turned into an art gallery featuring Lute art from around campus! Join us in celebrating the opening of this art gallery with catered food, good community and beautiful art and various other forms of creativity to engage in. Thursday, May 4th (opening; see additional gallery hours on PLU's calendar).
Dance 2023 | A dynamic and spectacular night of dance with choreography by faculty, guest artists, and students. May 5-6 @ 7:30pm
Wellbeing Opportunities
Goat Play and Dog Day | Stressed? Need your energy uplifted? Come play with us!  The Counseling Center invites you to snuggle and decompress with therapeutic dogs and spirited goats and kids on Thursday, May 18th from 12:00-1:30pm on Red Square and the adjacent lawn.  Take a selfie – then view it during finals week for a quick pick-me-up!  (https://calendar.plu.edu/event/goat_play_and_dog_day)
Finals Study Breaks (with Snacks!)
In the week leading up to Finals, Lutes can find study snacks and community in a couple different places.
During the day, The CAVE will be hosting their "Relax & Recharge" event which includes different de-stress activities each day along with grab-and-go snacks and drinks. These activities and snacks will be available anytime The CAVE is open throughout Perseverance Week, learn more here.
In the evenings, ASPLU will host a study spot in the Library with snacks and beverages available. Lutes are encouraged to bring their own cups and mugs as disposable cups will not be made available. Check out @asplu_lutes on Instagram for specific dates and times closer to mid-May.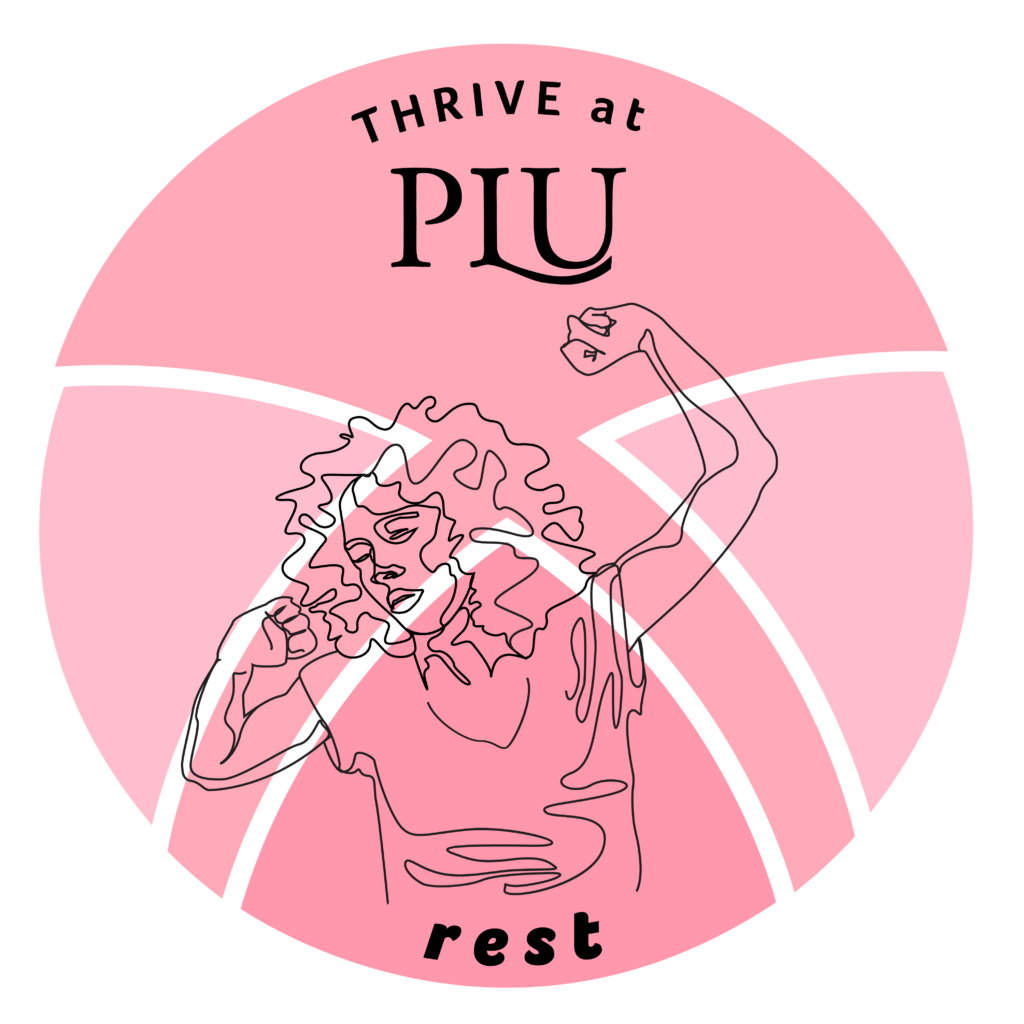 Rest
Rest (summer term/break) // The period between spring and fall semesters is a longer season during which we are all invited to rest. 
What does rest look like for you? What helps you feel most rested and energized?

What opportunities (and sometimes challenges) does the summer season hold for you this year?