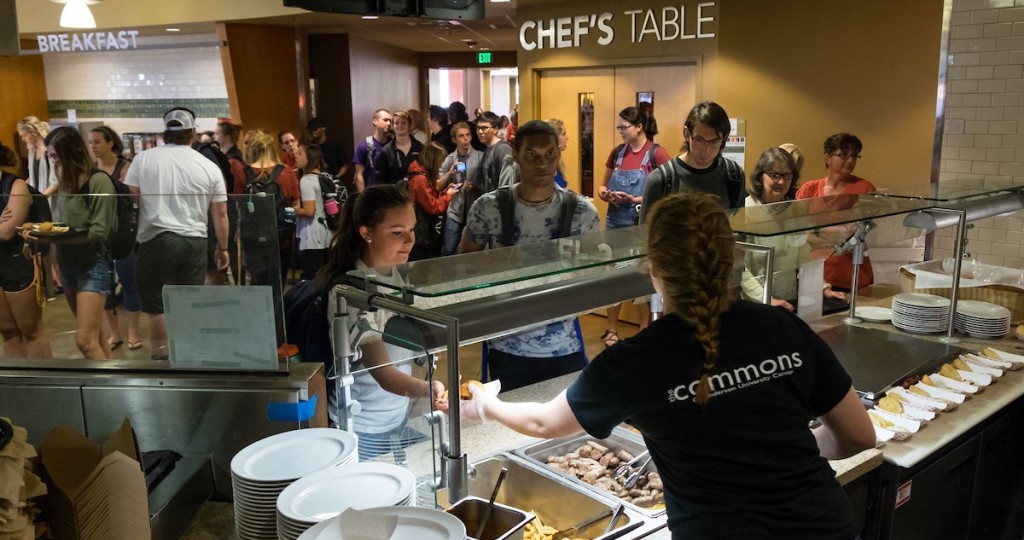 On-Campus Dining | 校內用餐和餐饮
LuteBucks and On-Campus Purchases | LuteBucks和校内物品/商品购买
ABC students are given $3,000 in LuteBucks to use in campus dining and for other on-campus purchases (such as at the Lute Locker). LuteBucks can be used for food and non-food items. Just swipe your PLU ID  card at the cashier!
Other important notes about LuteBucks:
Meals in The Commons can be purchased with LuteBucks ($14.50 per meal period)
Add more LuteBucks to your card at the Campus Concierge (in the Anderson University Center)
Your balance will always show up when you make a purchase or you can request a "transaction statement" at https://www.plu.edu/concierge/lutecard-statement-request/
Students will pay sales tax on all items (food and non-food) purchased with LuteBucks
Unused LuteBucks 

will not

be refunded to students at the end of the year
Merchandise will be accepted for return according to the refund policy of each establishment. Cash refunds will not be given for returned merchandise. A credit will be made to the card holder's account within one working day after receiving an approved request.
ABC学生获得3000美元的LuteBucks用于校园用餐和其他校园购物(例如在Lute Locker)。 LuteBucks可用于食品和非食品。 只需在收银台刷你的PLU身份证即可!
关于LuteBucks的其他重要说明:
Commons的所有即食食品可以用LuteBucks购买(每餐50美元)。
学生可以在校园礼宾部(安德森大学中心)为他/她的卡添加更多LuteBucks。
您的余额将在您进行购买时显示,或者您可以在 https://www.plu.edu/concierge/lutecard-statement-request/ 上申请"交易声明"。
学生在使用LuteBucks购买的所有物品(食品和非食品)金额都会包含销售税。
未使用的LuteBucks将不会在年底退还给学生。
商品将根据每家校内商店的退款政策来接受退货。退货商品不会予现金退款。学校会在收到批准的请求后的一个工作日内,对持卡学生的学校帐户进行信用增值。
Off-Campus Options | 校外用餐选择
Restaurants in Walking Distance 步行距离内能抵达的餐馆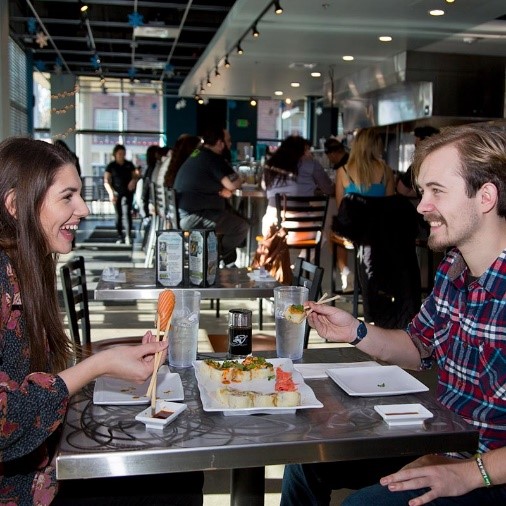 Nearby Grocery Stores 附近的杂货店及生鮮超市
Important! Stores within the Tacoma city limits do not provide plastic shopping bags. You can bring your own reusable shopping bags or (sometimes) purchase bags for a small fee.
重要:塔科马市内的生鲜超市不免费提供塑料购物袋。学生可以携带自己的可重复使用之购物袋或(有时)支付额外少许费用来购买塑料购物袋。
Buying Groceries Online | 线上购买杂货
Some local grocery stores allow you to place orders online and will deliver them to you. This is a good option for when the weather is bad, but does require advanced planning and comes with additional fees. Stores often have specials to waive fees on first orders. Downloading apps may also be the easiest way to create and track orders.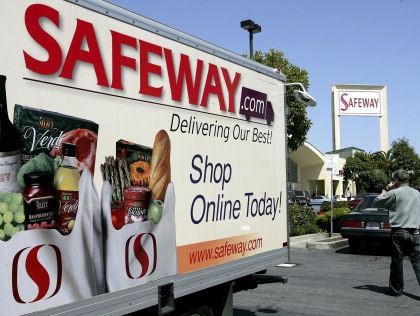 Tips
You should always tip your grocery delivery person, usually 5-10% (more if the weather is bad).  Most grocery delivery services allow you to include a tip in your online order or you can tip your delivery person in cash when they arrive.
Adjusting to New Foods While Studying Abroad
One of the biggest challenges any study abroad student faces is new foods. Ask your instructor some ideas of what to expect as you get used to eating in the United States and some suggestions for making the adjustment.