PLU Campus Safety
Campus Safety serves the PLU community in a variety of ways. It helps with safety concerns, car rentals, emergency response, help with vehicles, lockdown procedures, and general safety procedures. Campus Safety is open all day and night, every week and weekend, every day of the year. There is always someone to take your call or respond to an emergency. They handle a large volume of calls and customers, so please be patient if there is a wait.
Contact Information
Non-Emergencies: 253-535-7441
Emergencies: call 911, then 253-535-7911
Office Location: Harstad Hall G-28 (lower level on the north side of the building)
Services
Campus Escort Services
Campus Safety offers two kinds of escort services on and around campus (plu.edu/campus-safety/wp-content/uploads/sites/130/2018/01/shuttle-policy-2018.pdf):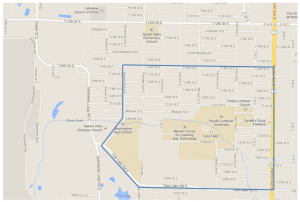 Shuttle Escorts: Offered between 4pm and 3am daily (when staffing allows), Campus Safety staff will transport you to another location within the perimeter. There are some restrictions to this service.
Walking Escorts: Safety Officers will perform walking escorts on and immediately adjacent to campus 24 hours a day, year round. Please call ahead to get an estimated time of arrival and place your request.
Emergency Procedures and Notifications
PLU has a number of procedures in place for various emergency situations, which you can view online at www.plu.edu/emergency/emergency-procedures/. Our campus is also outfitted with a number of "help stations" that can connect you directly to Campus Safety if you feel unsafe or encounter an emergency. Learn more about the help stations at www.plu.edu/emergency/notification/help-stations/.
PLU Alert! is the main was Campus Safety notifies the campus community of potential and active emergencies on or around campus, as well as any short-notice campus closures due to weather. In the event of an emergency that threatens the safety of the campus community, messages will be sent simultaneously to cell phones (text and voice), PLU email addresses, indoor help stations, and outdoor loudspeakers. The system cannot dial international phone numbers, which is one important reason we recommend ABC students get a US cell phone/SIM card for their time at PLU.
Staying Safe in the United States
Remember that you are responsible for abiding by all local, state, and federal laws while you are in the United States.
Walk with a friend at night.
Make copies of your credit cards, passport, and other important documents. Keep them in a safe place in case they ever get lost or stolen.
Do not share information with strangers, especially about where you live. This includes situations where you are buying items on Craigslist and the person wants to bring it to campus. Have the person meet you at Campus Safety and do not tell which residence hall you live in.
Try not to leave belongings unattended. If you must, make sure to lock them.