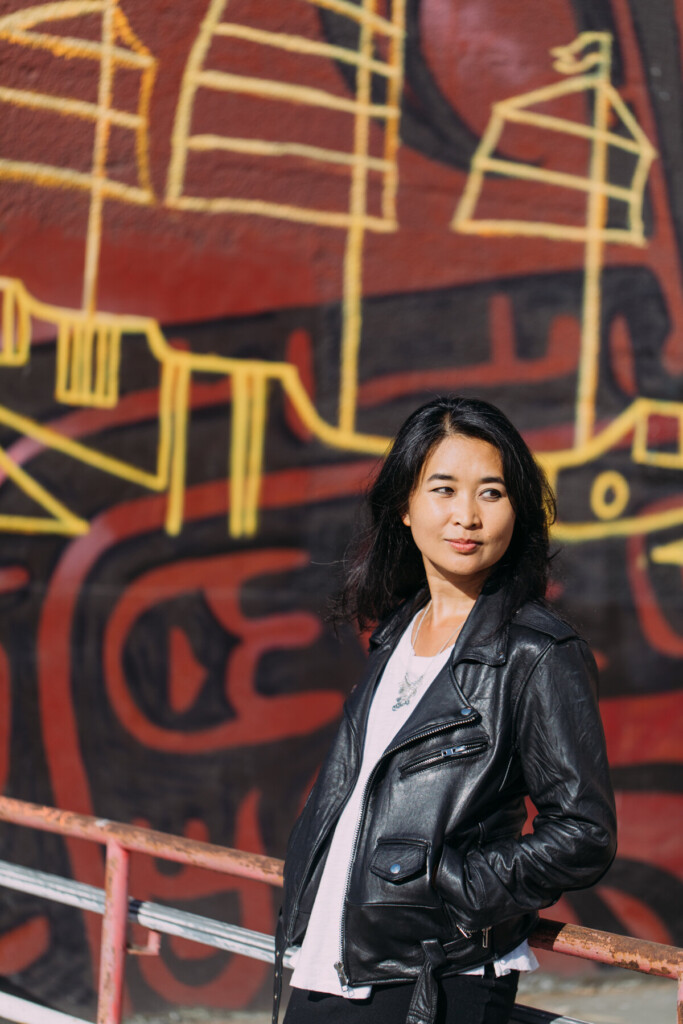 About Thi Bui
Thi Bui was born in Vietnam and came to the United States in 1978 as part of the "boat people" wave of refugees fleeing Southeast Asia at the end of the Vietnam War. Her debut graphic memoir, The Best We Could Do (Abrams ComicArts, 2017) has been selected for an American Book Award, a Common Book for UCLA and other colleges and universities, an all-city read by Seattle and San Francisco public libraries, a National Book Critics Circle finalist in autobiography, and an Eisner Award finalist in reality-based comics. It made over thirty best of 2017 book lists, including Bill Gates' top five picks. She illustrated the picture book, A Different Pond, written by the poet Bao Phi (Capstone, 2017), for which she won a Caldecott Honor. With her son, Hien, she co-illustrated the children's book, Chicken of the Sea (McSweeney's, 2019), written by Pulitzer winner Viet Thanh Nguyen and his son, Ellison. Her short comics can be found online at The Nib, PEN America, and BOOM California. She is currently researching and drawing a work of graphic nonfiction about immigrant detention and deportation, to be published by One World, Random House.
"Summer Reading, Not Light Reading":  an Inside Higher Education editorial discusses Common Reading books from around the country, including Between the World and Me, Hillbilly Elegy, and other PLU finalists such as Just Mercy and The Other Wes Moore.
See below for a short video (1:39) that introduces Common Reading, PLU, and the 2018 Common Reading Book:  Between the World and Me.