History
In the spring of 2007, the First Year Experience Program, Diversity Center and Student Involvement & Leadership partnered to pilot a Common Reading program for a select group of first-year students.  The program was initially offered to President's, Regents' and Rieke Scholars; over the years, under the leadership of Amber Baillon and with the support of campus partners, it grew to include Act Six Scholars, IHON students, and students enrolled in PSYC 113, and in the Fall of 2012 it became a campus-wide common read for all incoming students.
Beginning Fall 2012, PLU moved to a campus-wide read and fully incorporated the Common Reading Program into the New Student Orientation schedule.  Common Reading is now one of several mandatory sessions that new students attend; attendance is tracked by students swiping into the event using their LuteCard. This move to include the program as part of New Student Orientation tripled the number of students involved in the program and was made possible through strategic relationships across university departments and through the support of the PLU faculty. Faculty were invited to serve as facilitators during the program, as well as to consider incorporating the text into their classes. In addition, the entire campus community was invited to participate in the read and many staff and administrators read the book within their departments.
2016 Common Reading
We Need New Names, NoViolet Bulawayo
We Need New Names is a fictionalized, semi-autobiographical novel that follows the life of a young girl, "Darling." In the first half, Darling is ten years olden living in an unnamed but chaotic African country that the reader might recognize as Zimbabwe under Mugabe.  Her life is difficult, but she knows no other.  In the second half, which follows her teenage years, she has emigrated to the promised land of Detroit, Michigan to live with her aunt. Her life is still difficult, but in new and often unexpected ways. The novel offers no easy answers, no clear villains, just questions and problems.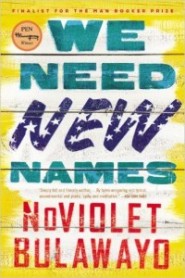 2015 Common Reading
Into Thin Air by Jon Krakauer
Jon Krakauer, a journalist, author, and mountain climber, traveled to Mt. Everest in the spring of 1996 on assignment for Outside magazine.  The expedition turned into one of the largest tragedies in the history of Everest.  Into Thin Air is Krakauer's deeply personal account of the expedition:  a combination diary, history, and piece of journalism as he works through the causes and and aftermath of a disaster.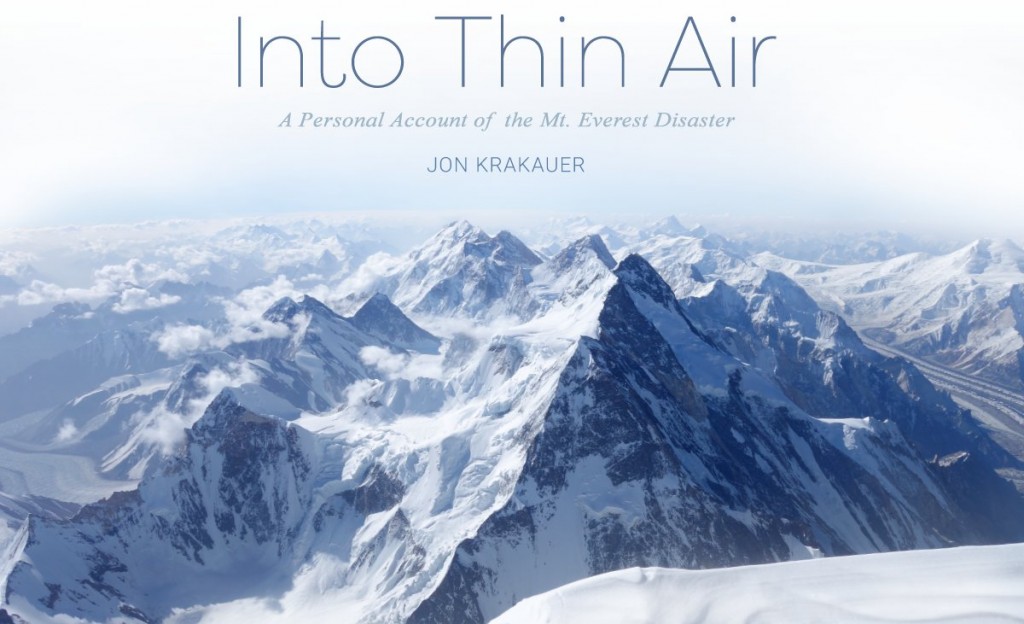 2014 Common Reading
 We Are All Completely Beside Ourselves, by Karen Joy Fowler
We Are All Completely Beside Ourselves follows Rosemary Cooke as she comes to terms with her past, her present, and her future. The story, as Rosemary states in the opening chapters, begins in the middle years of her life. Known as Rose in the book, she starts in the middle of stories because she finds those parts to be the most interesting. Rose has been attending college in Davis California for the last five years, still with no idea of what she wants to do with her future. Rose reflects on a strained relationship with her other family members including parents and she hints at two other siblings.  These reflections and coming to terms with the families past experiences shape her future decisions.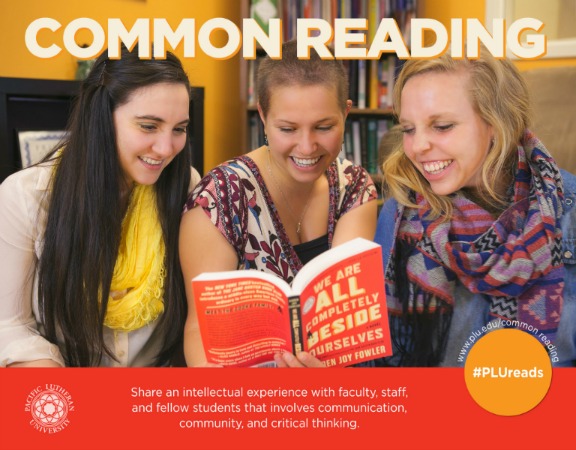 Earlier Years
2012-2013 Into the Beautiful North, by Luis Alberto Urrea
2010-2011 Flight, by Sherman Alexie
2008-2009 Persepolis, by Marjane Satrapi
2007 The Color of Water:  A Black Man's Tribute to His White Mother, by James McBride