History
In the spring of 2007, the First Year Experience Program, Diversity Center and Student Involvement & Leadership partnered to pilot a Common Reading program for a select group of first-year students.  The program was initially offered to President's, Regents' and Rieke Scholars; over the years, under the leadership of Amber Baillon and with the support of campus partners, it grew to include Act Six Scholars, IHON students, and students enrolled in PSYC 113, and in the Fall of 2012 it became a campus-wide common read for all incoming students.
Beginning Fall 2012, PLU moved to a campus-wide read and fully incorporated the Common Reading Program into the New Student Orientation schedule.  Common Reading is now one of several mandatory sessions that new students attend; attendance is tracked by students swiping into the event using their LuteCard. This move to include the program as part of New Student Orientation tripled the number of students involved in the program and was made possible through strategic relationships across university departments and through the support of the PLU faculty. Faculty were invited to serve as facilitators during the program, as well as to consider incorporating the text into their classes. In addition, the entire campus community was invited to participate in the read and many staff and administrators read the book within their departments.
2020.2021 Common Reading
The Hate You Give by Angie Thomas
The Hate You Give is a compelling read about how Starr carter, a 16 year old Black young woman, deals with the consequences of watching her childhood friend get killed by a White police officer. Written from Starr's perspective yet dealing with weighty topics like police brutality, implicit and explicit racism, and social activism, the book is accessible, relevant, and thought-provoking. Students will be expected to read the book before classes start in Fall. We recommend they make good use of the resources available on the PLU Common Reading website to deepen their understanding and broaden their perspective on the topics and themes the book covers.
2019.2020 Common Reading
Kindred: A Graphic Novel Adaptation  by Damian Duffy and John
Throughout her career, Octavia Butler, from whose work the graphic novel is adapted, broke new ground and the boundaries of gender, race, class, and genre.  As a woman and an African American in the realm of science fiction, Butler thrived in a genre typically dominated by white males. As a child, she was diagnosed as dyslexic, but didn't let that deter her from developing a love of books. Butler started creating her own stories early on, and decided to make writing her life's work around age 10.
Butler's most celebrated, critically acclaimed work tells the story of Dana, a young black woman who is suddenly and inexplicably transported from her home in 1970s California to the pre–Civil War South. As she time-travels between worlds, one in which she is a free woman and one where she is part of her own complicated familial history on a southern plantation, she becomes frighteningly entangled in the lives of Rufus, a conflicted white slaveholder and one of Dana's own ancestors, and the many people who are enslaved by him.
Frightening, compelling, and richly imagined, Kindred offers an unflinching look at our complicated social history.  This adaptation, by celebrated academics and comics artists Damian Duffy and John Jennings, transforms Kindred into a visually stunning work for a new generation of readers.
2017-2019 Common Reading
Between the World and Me, Ta-Nehisi Coates.
The text draws from an autobiographical account of Coates's youth, and it is written in the form of a raw, emotional and at times poignant letter to his teenaged son.  Between the World and Me depicts the feeling, symbolism and violent reality of being black in America. Deeply inspired by James Baldwin, Coates details the ways in which he experiences institutional racism from schools, the police and even "the streets". Unlike Baldwin, however, Coates views white supremacy as an indestructible force that black Americans cannot evade or erase but will continue to struggle against.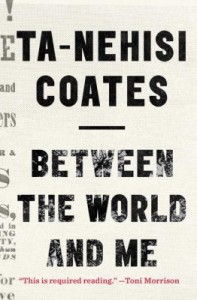 2016 Common Reading
We Need New Names, NoViolet Bulawayo
We Need New Names is a fictionalized, semi-autobiographical novel that follows the life of a young girl, "Darling." In the first half, Darling is ten years olden living in an unnamed but chaotic African country that the reader might recognize as Zimbabwe under Mugabe.  Her life is difficult, but she knows no other.  In the second half, which follows her teenage years, she has emigrated to the promised land of Detroit, Michigan to live with her aunt. Her life is still difficult, but in new and often unexpected ways. The novel offers no easy answers, no clear villains, just questions and problems.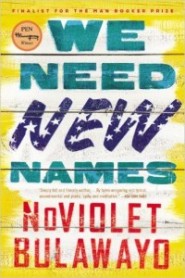 2015 Common Reading
Into Thin Air by Jon Krakauer
Jon Krakauer, a journalist, author, and mountain climber, traveled to Mt. Everest in the spring of 1996 on assignment for Outside magazine.  The expedition turned into one of the largest tragedies in the history of Everest.  Into Thin Air is Krakauer's deeply personal account of the expedition:  a combination diary, history, and piece of journalism as he works through the causes and and aftermath of a disaster.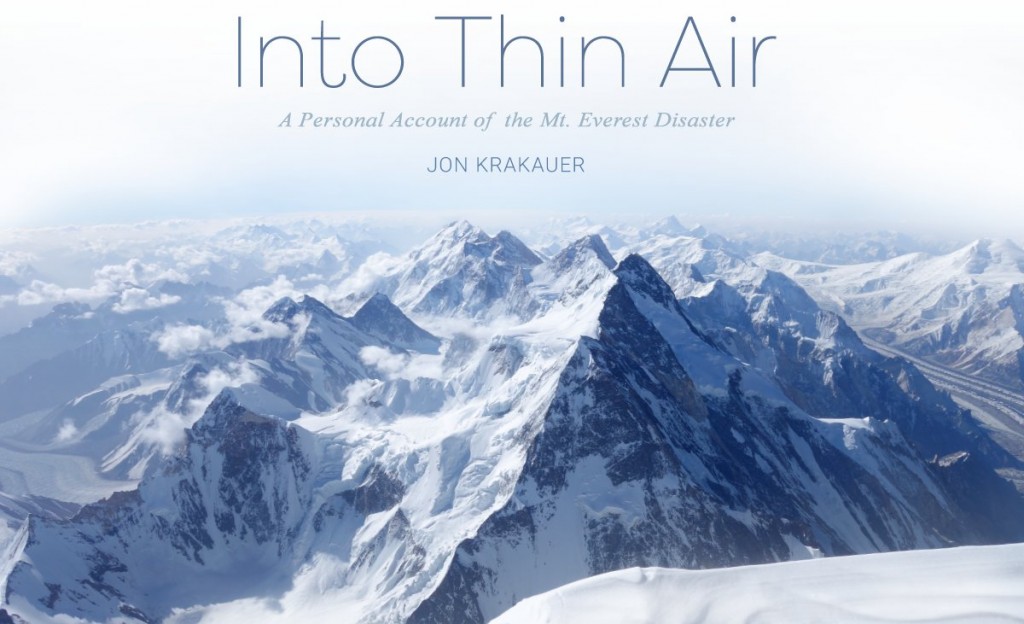 2014 Common Reading
 We Are All Completely Beside Ourselves, by Karen Joy Fowler
We Are All Completely Beside Ourselves follows Rosemary Cooke as she comes to terms with her past, her present, and her future. The story, as Rosemary states in the opening chapters, begins in the middle years of her life. Known as Rose in the book, she starts in the middle of stories because she finds those parts to be the most interesting. Rose has been attending college in Davis California for the last five years, still with no idea of what she wants to do with her future. Rose reflects on a strained relationship with her other family members including parents and she hints at two other siblings.  These reflections and coming to terms with the families past experiences shape her future decisions.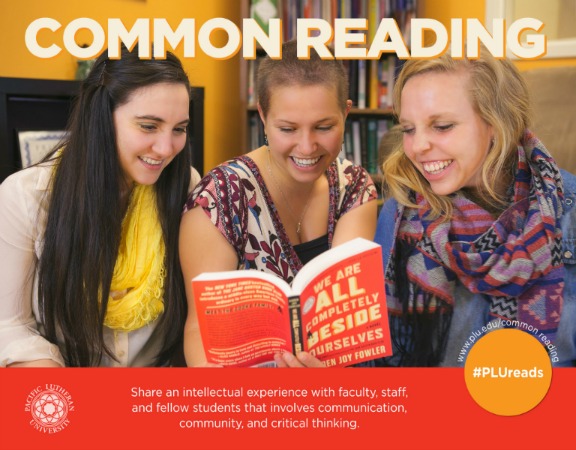 Earlier Years
2012-2013 Into the Beautiful North, by Luis Alberto Urrea
2010-2011 Flight, by Sherman Alexie
2008-2009 Persepolis, by Marjane Satrapi
2007 The Color of Water:  A Black Man's Tribute to His White Mother, by James McBride
Callista Brown Common Reading Lecture
2018 Earl Lovelace
"Setting People at Liberty."
EARL LOVELACE was born in Toco, Trinidad in 1935 and spent his childhood in Tobago and Port of Spain. He is a distinguished, world-renowned author.
Mr. Lovelace's first novel, While Gods Are Falling, won him the BP Independence Literary Award that enabled him to study at Howard University. His second novel, The Schoolmaster(1968), drew on his experiences in rural Trinidad which still resonated forty years later when in 2008 it became the NALIS One Book One Community selection. His subsequent novels The Dragon Can't Dance(1979) and the Wine of Astonishment (1983) "put him in the front rank of Caribbean writers". The Dragon Can't Dance has been translated into five languages and is one of the most widely recognized Caribbean novels. This was followed by a collection of plays, Jestina's Calypso, published in 1984, and a short story collection, A Brief Conversation & Other Stories, published in 1988.
Mr. Lovelace was awarded the 1997 Commonwealth Writer's Prize for his novel Salt.His 2011 novel Is Just a Moviewas the winner of the Grand Prize for Caribbean Literature in the same year in 2012 it won the OCM Bocas Prize for Caribbean Literature.
Mr. Lovelace has taught at several universities, including the University of the West Indies, Johns Hopkins University, and here at Pacific Lutheran University. In 1980, he was awarded a Guggenheim Fellowship, one of the most prestigious Fellowships available for any artist. He has been recognized nationally with a Trinidad and Tobago Chaconia Medal (Gold) and Honorary Doctorate of Letters from University of the West Indies, St Augustine, Trinidad & Tobago and from the University of Trinidad and Tobago . In 2012, He received a NALIS Lifetime Literary Achievement Award.
Earl Lovelace  has been deeply involved in the sporting , artistic and civic life of Rio Claro and Matura , communities in Trinidad and Tobago where he has lived and worked and  from whom he has received treasured  awards. He  continues to live and work in Trinidad and Tobago.
2017 Rhone Fraser
"Clarifying the Process of Struggle:  A Critical Response Lecture to Ta-Nehisi Coates's Between the World and Me"
RHONE FRASER is a lecturer in the Department of English at Howard University.  He is a member of the College Language Association, the Dramatists Guild, and the Alice Childress Society.  His dissertation includes a literary analysis of the plays of Lorraine Hansberry and Alice Childress.  He was a playwriting student of Leslie Lee (1930-2014) who was former artistic director of the Negro Ensemble Company and he is writing a forthcoming article about the Leslie Lee's play The First Breeze of Summer that will be published in the Routledge Companion to African American Performance and Theater. He has written five dramas, based on influential figures or events in African American history.  His most recent play, The Original Mrs. Garvey, is about journalist Amy Ashwood Garvey, the first wife of journalist Marcus Garvey. He wrote a comprehensive analysis of Ta-Nehisi Coates's book Between the World And Me that is forthcoming in the College Language Association Journal.  He is currently writing a book about the fiction and nonfiction of Pauline Hopkins.