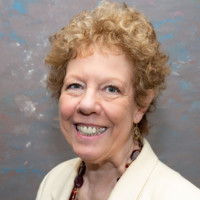 "Developing Nurse Leaders, Transforming Lives and Improving Health for All"
Dear Faculty,
Welcome to the Fall Semester and the 2020-2021 academic year. 2020 has been a year that truly none of us could have anticipated. From a world-wide pandemic, social injustice and structural racism, along with continued health disparities troubling our country. These factors along with an upcoming election leave many of us feeling not only challenged but also unsettled. Even with all these uncertainties, one certainty exists and that is our students. The fall semester has started with a variety of remote classes, face to face socially distanced laboratory and procedures, and most clinicals are back.
September 8 marked the opening of our new Clinical Learning and Simulation Center located in the old bookstore at 208 Garfield Street. There is more information contained later in the newsletter about the Center but here I would like to acknowledge the many donors include alumni, faculty, staff, and parents who made this state-of-the-art facility possible. It has been a joy to see our students using the new facility and while their smiles can't be seen while wearing masks their verbal thanks and their enthusiasm can be seen in their eyes.
This academic year will include many activities from initiating a strategic planning process for the school, planning and further development of our new BSN curriculum, and an accreditation visit in the Spring. CCNE will do a virtual accreditation visit for our DNP program and post masters certificate programs during March.
As I start my second year as Dean, I am so happy to be part of the PLU community. While it is unusual times where much of the work is being done remotely, that sense of community remains strong. I wish to acknowledge the faculty and staff who have worked steadfast and have demonstrated great flexibility during the pandemic to ensure the success of our students. I appreciate the team that I get to be a part of.
Wishing everyone an outstanding academic year!