Pacific Lutheran University Professor Invited Speaker at United States Naval Academy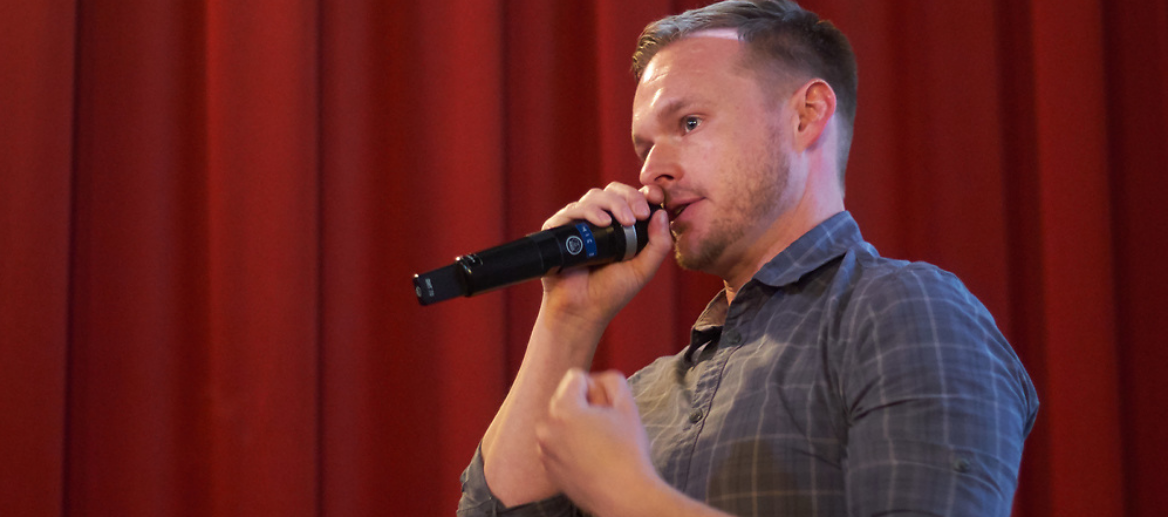 June 18, 2019
By Pacific Lutheran University

TACOMA, WASH. (June 18, 2019) — PLU Dept of Psychology faculty, Dr. Corey Cook, presents research at the 1st national discussion on sexual assault and sexual harassment at America's colleges, universities, and service academies.
A PLU psychology professor may be shaping future sexual harassment/assault prevention practices and policies at our nation's higher institutions of learning.
Dr. Corey Cook was recently invited to present his research at the 1st National Discussion on Sexual Assault and Sexual Harassment at America's Colleges, Universities, and Service Academies. The event, co-hosted by the Secretaries of the Navy, Army and Air Force, was held at the U.S. Naval Academy in Annapolis, Maryland, on April 4-5, 2019. Along with Dr. Cook, keynote speakers included U.S. senators and members of Congress.
The National Discussion is a "collaborative forum to develop partnerships, share best practices in prevention, and leverage research to create safe and healthy learning environments, free of sexual assault and sexual harassment." Indeed, the initiative is timely, as 1 in 5 women in college experiences sexual assault, according to the U.S. Department of Justice (Bureau of Justice Statistics).
Dr. Mark T. Esper, Secretary of the Army, addressed attendees: "There's absolutely no room for sexual harassment or sexual assault at America's institutions of higher learning. These destructive behaviors violate the safety and security of our young men and women."
Organizers of the event asked Dr. Cook to present his research on threat perceptions of heterosexual men. Specifically, Dr. Cook investigated the extent to which women perceive heterosexual men as posing sexual approach threats (e.g.,unwanted/unreciprocated sexual interest of a target). His results suggest that in addition to heterosexual men being widely perceived to pose sexual approach threats, undesired advances may increase women's social distancing from men. This distancing includes attempts to avoid the threat and a desire to stay away from everyday social activities, such as the workplace and interpersonal circles.
Interventions commonly teach men and women about the prevalence of sexual assault. However, as Dr. Cook explains, "I think well-intentioned men can too often believe that the information applies to 'other people/other guys' and are likely unaware of the fact that women will perceive them as posing sexual assault threats. If more men were aware of these perceptions, they might work harder to diffuse situations and to recognize and intervene when other men are posing these threats."
Dr. Cook suggests that the next step is to test these ideas, including ways to empower bystanders, because many intervention strategies lack empirical verification.
Ultimately, the goal is to eliminate sexual harassment and sexual assault at institutions of higher learning.
"To put it simply, the current situation is unacceptable," said Secretary Esper. "We can and must do better."