Psychology Colloquium Speaker Series
The PLU Psychology colloquium series aims to provide PLU students, faculty and staff rich, meaningful exposure to the state of the art in research in psychology. Each year, 5-6 invited speakers from a range of backgrounds, subdisciplines, and career stages are invited to present their current research. Our colloquium series is unique both in terms of its size and its scope; in addition to faculty development, the series is used for partial satisfaction of Research Familiarization requirements in PSYC 101 and other undergraduate courses.
Colloquium #3
Melvin Rouse, Ph.D.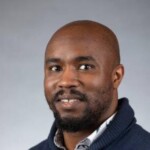 Associate Professor, University of Puget Sound
November 3, 2023, 2-3pm
Small children, big data: Using neuro- and data science to support early language acquisition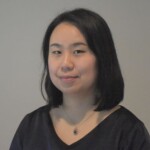 Christina Zhao, Ph.D.
Research Assistant Professor, Speech & Hearing Sciences
Director, Lab for Early Auditory Perception at Institute for Learning & Brain Science
University of Washington
October 13, 2023, 2-3pm, Xavier 201
Infants undergo rapid speech learning during the first year of life. Particularly, the period between the age of 6 months to 12 months is an important transitional period for infants to learn their speech sounds. They are accelerating in becoming experts in their sound environment. But they are also starting to get worse in sounds that they are not exposed to. I will first introduce a fast-developing state-of-the-art technology called magnetoencephalography (MEG) that we use to measure infants' neural activities in response to speech sound in real time and non-invasively. Using this technology, I will describe the critical neural mechanisms underlying this important transitional period for speech learning. Further, using machine-learning models, we were able to predict individual infants' eventual language acquisition outcome when they were assessed at 6 years of age, by using their own neural activities at recorded 11 months of age. Critically, speech learning outcome during this important transitional period is highly malleable by auditory experience, such as the quality of speech input. More interestingly, our research has also demonstrated that even a music intervention during this period can have widespread effects in the infant brains for speech processing.
Page by Page: Exploring How Gender Representation in Children's Books Affects Cognition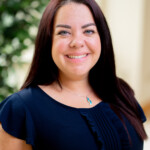 Jennifer Lindsay, Ph.D.
Visiting Assistant Professor, Department of Psychology, Pacific Lutheran University
October 6, 2023, 2-3pm, Xavier 201
The Rabbit Listened. A Sick Day for Amos McGee. Xander's Panda Party. Tía Isa Wants a Car. Children are often exposed to picture books almost from birth. Representation of gender in children's books is often stereotyped and underrepresents women and girls, as well as transgender and nonbinary characters. I want to know how children are affected by the representation of gender in children's books. In this talk, I will present current work that I have done showing children's picture books do not represent gender equitably and that gender-neutral characters are not perceived as neutral. I will also discuss next steps in examining the effects of reading a stereotype on cognitive performance.