Psychology Colloquium Speaker Series
The PLU Psychology colloquium series aims to provide PLU students, faculty and staff rich, meaningful exposure to the state of the art in research in psychology. Each year, 5-6 invited speakers from a range of backgrounds, subdisciplines, and career stages are invited to present their current research. Our colloquium series is unique both in terms of its size and its scope; in addition to faculty development, the series is used for partial satisfaction of Research Familiarization requirements in PSYC 101 and other undergraduate courses.
2022-23 Confirmed Speakers
May Colloquium
Regan Gurung, Ph.D.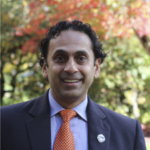 Professor and Director, General Psychology Program at Oregon State University
May 5, 2023, 2-3pm 
April Colloquium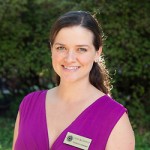 Heidi McLaughlin, Ph.D.
Associate Professor, Department of Psychology, Pacific Lutheran University
April 21, 2023, 2-3pm
We Can't All Be Right: Psychological and Social Implications of Intellectual Humility
Mark Leary, Ph.D.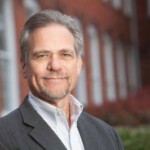 Professor Emeritus of Psychology and Neuroscience at Duke University
March 3, 2023, from 2-3pm via Zoom: https://plu-edu.zoom.us/j/95990131837 
People differ widely in intellectual humility – the degree to which they recognize that their beliefs and attitudes might be incorrect. Differences in intellectual humility have implications for the degree to which people are open to different viewpoints, attuned to the quality of evidence, derogate those who disagree with them, and behave in ways that promote satisfying close relationships. This presentation will examine the psychological roots of intellectual humility, its effects on people's well-being, and the relevance of intellectual humility for ideological divisions in society.
How important is child-directed input for supporting learning?
Laura Shneidman, Ph.D.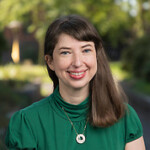 Assistant Professor, Department of Psychology, Pacific Lutheran University
November 18, 2022, 2-3pm in Xavier 201
A great deal of research has highlighted the importance that child-directed interactions have for supporting children's learning, in both formal schooling environments (e.g., Alfieri et al., 2011; Mayer, 2004) and in everyday learning contexts (e.g., Csibra & Gergely, 2011; Tomasello, 1999). However, this work has traditionally focused on children from communities who are regularly engaged in child-directed interaction. In this talk I consider children's early social and linguistic input in Yucatec Maya communities and ask to what extent child-directed interactions occur. I then consider whether child-directed input relates to learning outcomes for Maya children, and what other kinds of social contexts might be conducive to supporting early learning.
Individual and Social Influences on Protective Decision-Making
Joy Losee, Ph.D.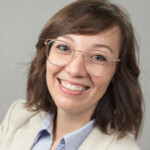 Assistant Professor, Department of Psychology, University of Dayton
November 4, 2022, 2-3pm via Zoom: https://plu-edu.zoom.us/j/94897457460
Why do people so often underestimate (or fail to respond appropriately) to threatening situations? And conversely, why do people sometimes perceive threat where none exists? Perceptions of threat (or lack thereof when appropriate) underlie many current social, health, and environmental issues. And many of these issues can be better understood by examining the social and individual factors that may influence how people perceive and respond to threatening information. In this talk, I'll discuss using this approach in the context of hurricanes and the COVID-19 pandemic.
Can racial stereotypes explain emotion perception better than acoustic cues? Evidence from studies on language and cognition
Rachel Weissler, Ph.D.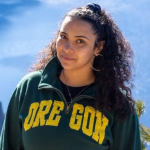 Postdoctoral Research Fellow, Linguistics, University of Oregon
September 30, 2022, 2-3pm, Xavier 201
This research is centered upon how American English-speaking listeners cognitively interact with Black and White Voices. We investigated how individuals make judgements about the race and emotion of speakers. Participants listened to isolated words from an African American English (AAE) speaker and a Standardized American English (SdAE) speaker in happy, neutral, and angry prosodies (the melody or intonation of speech), and were asked to indicate the perceived race and emotion of the speaker. Speech stimuli were analyzed for variation in pitch, creaky voice, and intensity, three acoustic factors used to distinguish emotion. Results of the perception study showed that SdAE was rated whitest in the happy condition, whereas AAE was rated blackest in neutral and angry conditions. Interestingly, the acoustic measurements of the two speakers evidenced that they use pitch, creak duration, and intensity in similar ways (according to mean and range). The results of the perception study indicate that listeners must be relying on cues beyond emotional acoustic ones to make their decisions for race and emotion of speaker. We argue that the pervasiveness of the Angry Black Woman trope in the U.S. is a stereotype that may have influenced participants' choices. As this is a first foray into raciolinguistic ideologies and emotion perception, we suggest that incorporating stereotypes into interpretation of emotion perception is crucial, as it may be a stronger driver of determining emotion from the speech than acoustic cues.