BSW vs MSW: What is an MSW Degree and Is It Worth It?

July 19, 2023
Thinking about becoming a social worker? Compare a BSW and an MSW and explore if an MSW is worth it.
In social work, two degrees stand out: the Bachelor of Social Work (BSW) and the Master of Social Work (MSW). Understanding the differences and their respective career prospects is crucial if you're considering a career in social work.
What is the difference between a BSW and an MSW?
Let's explore the differences between a BSW and an MSW and determine if an MSW is worth it.
What is a BSW?
A BSW is an undergraduate degree, typically completed in four years, that provides a foundational understanding of social work principles and practices. Many colleges and universities have a bachelor of social work degree, including PLU.
What can you do with a BSW?
With a BSW, you can pursue various entry-level positions in the field of social work. These roles may include social work assistants, case managers, community outreach coordinators, and family support workers.
A BSW provides the opportunity to work directly with individuals and communities, assisting them in accessing necessary resources and support.
With a BSW, you can work in settings like child welfare agencies, healthcare organizations, and non-profit organizations. You can contribute to the well-being of individuals, families, and communities by addressing social issues, advocating for vulnerable populations, and implementing social service programs.
However, as we'll discuss below, you cannot get a social work license without an MSW. Without a license, you are limited in jobs you can pursue in social work.
Some states offer credentialing at the BSW. This is not the same as licensure, but it does allow you to work in some aspects of social work, such as assessment, planning, intervention, evaluation, case management, non clinical supervision, and more.
How long does a BSW take?
BSWs are undergraduate degrees that you can typically complete in four years. This allows you to enter the workforce sooner. This means you will gain practical experience earlier and potentially establish your career earlier. While an MSW requires an additional one or two years, many believe the investment in time can provide additional opportunities down the road.
Obtaining a BSW first allows you to enter MSW programs with advanced standing. The last year of a BSW program offers students the generalist curriculum that they would receive in the first year of an MSW program. When students decide to graduate with a BSW degree, they can skip the first, generalist year of the MSW program and start in the second, specialized year of an MSW.
What is an MSW degree?
An MSW is a graduate-level degree that builds upon the foundational knowledge you get during a BSW program or other undergraduate program. MSWs offer specialized coursework and field placements to develop advanced skills in social work practice, research, and policy analysis.
What can you do with an MSW?
An MSW opens up a range of career possibilities in the field of social work. You can pursue roles as clinical social worker, mental health therapist, school social worker, healthcare administrator, community organizer, non-profit administrator, or social work researcher. An MSW equips you with the expertise to address complex social issues and promote positive change at an individual, community, and systemic level.
With an MSW, you can work in various settings, including hospitals, schools, government agencies, private practices, and non-profit organizations. The versatility of an MSW degree allows you to adapt to different work environments and cater your skills to specific populations or social issues.
Is an MSW Worth it?
Deciding to pursue an MSW degree depends on several factors. Let's explore the value of obtaining an MSW degree as you consider career prospects, licensing, and personal fulfillment benefits.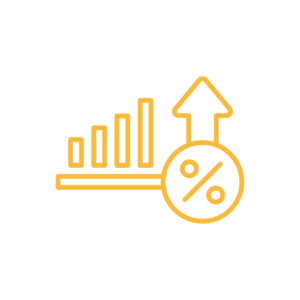 Career outlook with an MSW
Social work has a strong job demand, with a projected growth rate of 9% which exceeds the average for all occupations. The need for social workers in areas such as healthcare, mental health, and child welfare is expected to increase.
Furthermore, social work offers opportunities for specialization and advancement, allowing you to pursue leadership positions, research roles, or policy advocacy.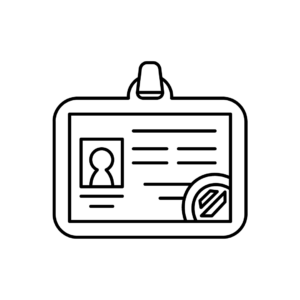 Social Worker License
One significant advantage of obtaining an MSW degree is the ability to become a licensed social worker. Licensure provides additional career opportunities and professional recognition.
Depending on the state, an MSW degree may be a requirement for licensure, allowing individuals to practice independently, provide clinical services, and even open a private practice. Different states have different levels of licensure, with some offering clinical licensure as well. In the state of Washington, you must have an MSW to be licensed.
Licensure not only enhances credibility but also demonstrates a commitment to professional standards and ethical practice. It opens doors to advanced roles and increased earning potential.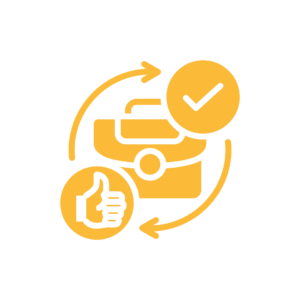 Job satisfaction
Social work allows you to align your personal values with your professional pursuits, contributing to a sense of purpose and fulfillment in your work.
However, social work is a demanding career that requires a strong commitment to self-care and resilience. The nature of the work often involves emotionally taxing situations. It is essential to enter the field with a realistic understanding of the demands and challenges.
Considering getting an MSW? Let's connect.
Getting a master's in social work is a great choice as you pursue your career in social work. It is the optimal degree for licensed social workers and opens up doors in your career, providing advanced knowledge and skills that enhance your ability to make a significant impact on individuals, communities, and social systems.
In the State of Washington, MSW graduates can obtain a license for Independent Clinical Social Workers after two years and 3,000 hours of post-MSW supervised work experience and passing the American Association of Social Work Boards (ASWB) exam. PLU's MSW program meets the nine competencies articulated by the Council on Social Work Education (CSWE).
With an MSW from PLU, you gain the professional credibility and expertise needed to pursue a wide range of rewarding opportunities and contribute to positive change in the lives of those you serve.
Ready to get started? Connect with us today.