Student Support
Enhancing the endowment for student financial support is critical to ensuring access to college for all, regardless of their economic standing.
It also enables the university to attract a diverse group of highly qualified students and enrich their educational experiences, through scholarships, student-faculty research grants, and study-away stipends. Named endowed scholarships and grants mirror the university's commitment to student access, the recognition of scholarly achievement, and a commitment to global education.
Please contact an Advancement Officer if you would like to create an endowment that supports student scholarships.*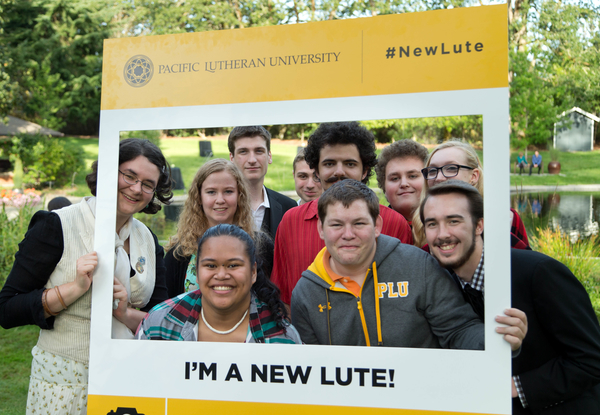 Regents', Harstad Founder's, and President's Merit Scholarships are among the most prestigious awards PLU offers. These awards are given to students with exceptional academic and leadership performance and potential. A Regents' Scholarship provides full tuition, while Harstad Founder's and President's Scholarships provide a significant portion of tuition.
Visit the Admissions page for more information on scholarship criteria.
Contact an Advancement Officer to discuss amounts for endowing these merit scholarships.
A named endowment fund may be established to provide partial financial support to a student for the pursuit of educational opportunities offered by Pacific Lutheran University. Endowment income covers partial tuition for an academic year. Recipients of named scholarships shall be selected through the regular financial aid administrative procedures of Pacific Lutheran University. Named Endowed Scholarships begin at $25,000.
A named endowment fund may be established to provide financial support to a student pursuing an internship experience during their time at PLU. Recipients of named internships are selected through PLU's regular financial aid administrative procedures, with input from Career Connections. Named Endowed Internships begin at $25,000.

*Final endowment amounts will vary with each individual situation, but these examples may be used as guidelines. We work closely with the appropriate faculty/administrators to determine the funding needs for each position and program.