A Gift of Life Insurance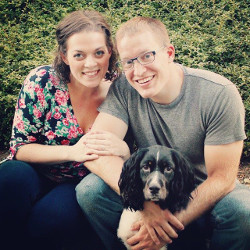 Stemming from a long line of Lutes, Kyle Nowadnick '07 pretty much always knew he wanted to attend Pacific Lutheran University. As a child, Kyle fondly remembers the days when he would ride his bike around the pond on lower campus. "PLU has always been part of the family," Kyle said about his decision to become a Lute following two generations of his family before him. Kyle has chosen to give back to that PLU family by taking out a life-insurance policy benefiting the university.
As a Thrivent Financial Consultant, Kyle knows that a life insurance policy is a great vehicle to support PLU, since his goal is to support the university both today and long after he passes away.
Since PLU is the owner and beneficiary of his life insurance policy, each premium payment Kyle makes is a tax deductible gift to the university. Many years from now, when Kyle passes away, the insurance money will come to PLU to fund an endowed scholarship benefiting students majoring in Business or Economics. This arrangement allows Kyle and his wife Katie to leave a great legacy at PLU by making manageable monthly premium payments.
Kyle said it is his hope that his gift to the university can help offset the financial burden for people who might not be able to attend PLU because of monetary reasons. He would like to "make a difference on an organization that left such a lasting impact on my life and this is my way to give back and ensure others can experience similar memories."
Reminiscing on some of his own memories, Kyle said he hopes that when the school finally tears down Foss Hall, he can keep a brick.
By Kristin Monroe '16