The Generous Spirit of Norm Forness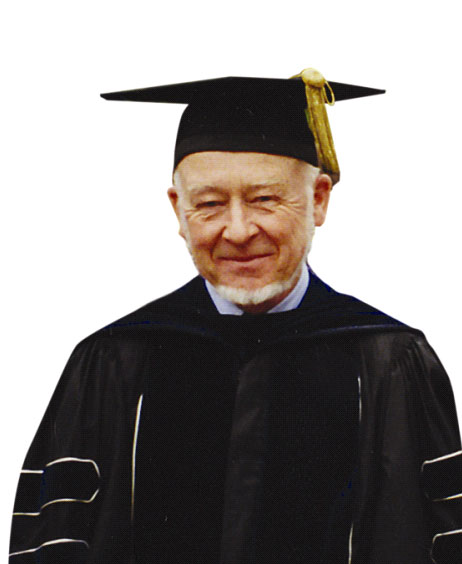 With some books you don't have anything like the complete story until you finish the final chapter. So it was with the life of Norm Forness, who passed away last April.
After graduating from Pacific Lutheran College in 1958, Norm pursued graduate studies, culminating with the Ph.D. in history from Penn State. He joined the history department at Gettysburg College in 1964 and taught there for 36 years.
He was remembered by a colleague as a teacher, scholar, administrator, mentor, faithful church attendee and lover of historical architecture who was meticulous in his approach to academics.
Norm was born in Minot, N.D., but spent most of his youth in Puyallup and Sumner, Wash. He came from a family of modest means. His brother once described the family home as a chicken coop, and said Norm was known to break gum in two and save half a stick to make it go further.
A fellow 1958 PLC alumnus, Dave Berntsen, knew Norm well. Dave retired in 1999 after a career in the university's office of development and was founder of Q Club.
Dave said Norm loved the Northwest and PLU, and returned to visit often. He was a regular at homecoming, a longtime member of Q Club and tried to stay involved with the university in spite of living at such a distance.
Not long ago Norm called Dave and said, "Why don't we get our class to give $100,000 to PLU? I'll give $10,000 if you will." In addition to their own gifts, the two organized a campaign to raise the $100,000 for the occasion of the 50th anniversary of their graduation in the fall of 2008.
"The whole thing was Norm's idea and it all came from his generous spirit.
No one knows this, but he was so determined to succeed that he put up an anonymous gift-an additional $10,000-to be the last money raised should we get within striking distance of our goal," Dave says.
At the reunion, 130 of their 200 classmates were in attendance, including current PLU regents Neal Arntson and Carol Quigg. The class had raised almost $70,000.
Dave described Norm as a cautious, quiet professor type who took great care of himself after having a heart problem in early 2008. By the time of the reunion, his classmates noticed that he seemed to look healthier than he did when he was a student.
Then everything changed. In mid-February Norm had a heart attack. It was severe enough that his heart could not be completely repaired. Then, in quick succession he had a stroke, developed pneumonia and was diagnosed with pancreatic cancer that had spread to other organs.
"Norm called me up to tell me it didn't look good. He asked me to do two things for him that were typical Norm," Dave says. "He said, 'Let's turn bad news into good news. Get ahold of the guy who does my finances and get that final $10,000 for our class gift. And then call back some of our classmates and tell them that Norm is in bad shape and he wants you to increase your gift to PLU.'"
Shortly after Norm died, the Class of 1958 reunion gift total reached $100,000.
Then came the final chapter.
Later in the spring the university was notified that Norm Forness had left his estate to PLU. His house, pension fund and savings were all directed to the endowment fund. He had requested that income from the endowment be used to enhance connections between the university and alumni who live on the East Coast.
It was a gift of more than $1 million.
By Greg Brewis