Fundraising for Future Lutes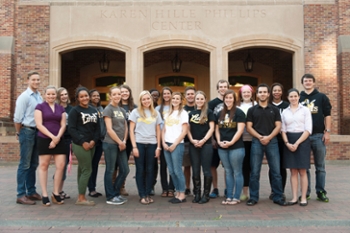 PLU students impact their community and the world every day, for causes ranging from athletics to advocacy groups. But there is one group of PLU students who directly impact the lives of their peers. The TelALutes "friend raise" and fund raise throughout the academic year for something all Lutes value: their education.
With majors ranging from Anthropology to Biology, each student has a perspective unique to their PLU experience. They all bring something different to the conversations they have with alumni, making them wonderful representatives of PLU. By working together, these students raise support for all aspects of a PLU education, from attracting quality faculty, to providing scholarships, to supporting more than 75 clubs and organizations on campus.