Ann Kelleher Global Studies Scholarship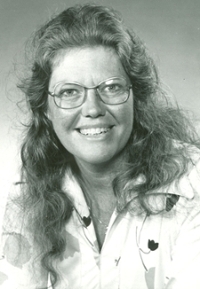 After 32 years of commitment to Pacific Lutheran University, Ann Kelleher will be retiring. However, her legacy will remain in the form of the Ann Kelleher Global Studies Scholarship. Ann has been known for her engaging and thought provoking instructing style. Although Ann had high expectations, her students who got to know her soon understood that her expectations were not arbitrary. The demands she placed on students stemmed from a deep commitment to student learning and from her genuine respect and affection for her PLU students.
In so many ways, Ann paved the way for establishing PLU as a national leader in global education. Her vision and tenacity made possible the creation of PLU's outstanding Global Studies program, the development of PLU's signature Gateway and J-term Study Away programs, and the establishment of a robust and diversified global education infrastructure that has contributed to PLU's top ranking for undergraduates studying away.
This scholarship is designed to support Global Studies majors who need financial help in order to pursue their semester study away opportunity. The cost of a study away experience can be prohibitive for many PLU students. A scholarship to cover the basic travel expenses will go a long way to defray the cost. By contributing to this fund, you will make this experience possible for Global Studies students that breathe life to Ann's enduring legacy.
If you would like to contribute to this endowed scholarship and help us reach our goal, please click here.