4 Alumni Stories from the PLU Master of Arts in Education Program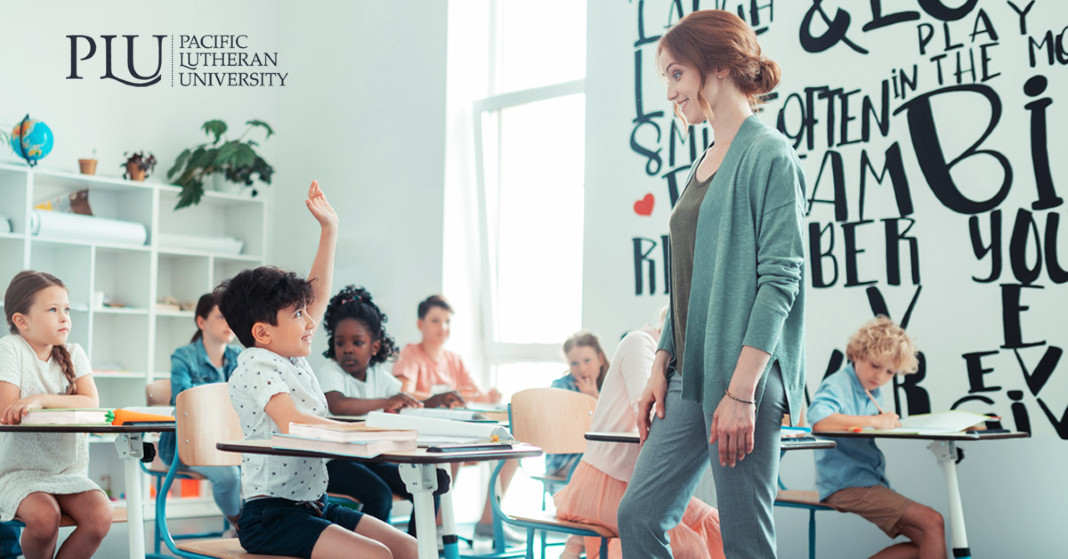 February 24, 2021
If you're thinking about securing a career in the critical field of education, then we invite you to meet four of our alumni and discover why they chose PLU's master's degree in education.
Like many other fields, the education field is facing challenges today — budget cuts, teacher shortages, the global pandemic of 2020 — but every single day, the educators working in America's school system prove themselves to be resilient, compassionate, and transformative professionals who are changing the lives of students, both in the classroom and beyond.
We think you can make a positive difference in today's educational landscape, and we want to showcase just a few of the compassionate and skilled students who are obtaining a master's degree in education at Pacific Lutheran University.
Our Master of Arts in Education (MAE) students are an admirable group of people. The intensity of the one year cohort model for the MAE degree means that our graduate students form tight bonds of community with one another and push each other to love and excel in the teaching field.
Tip: Passionate about the sphere of education? Download PLU's resource: How to Become A Teacher – A Guide to Teaching in Washington State.
If you're thinking about securing a career in the critical field of education, then we invite you to meet four of our alumni and discover why they chose PLU's master's degree in education.
4 Educators Who Achieved a Master's Degree in Education at PLU: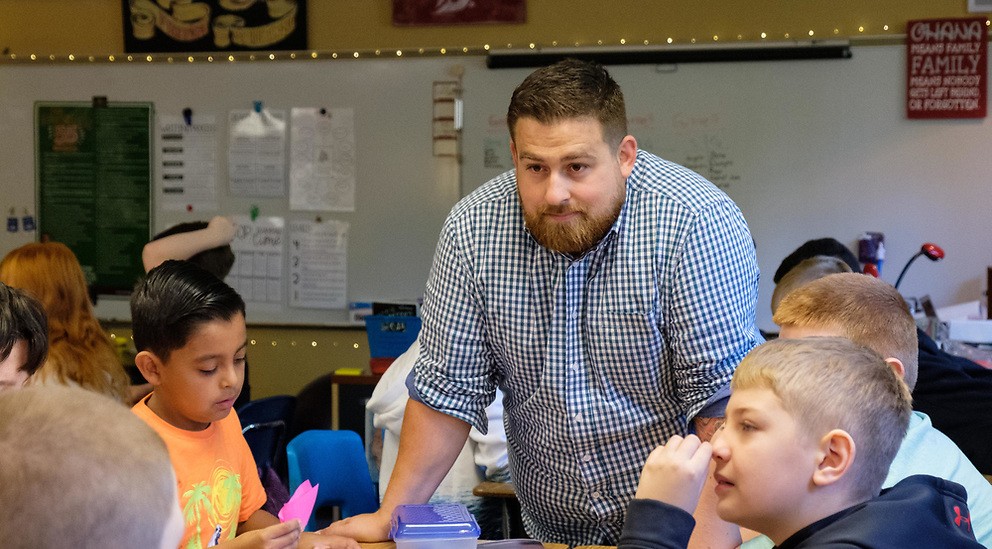 Larry Kennedy — Getting Serious about Education
Kennedy entered PLU with a bachelor's degree in history from Washington State University.
At WSU, Kennedy said, "I had a lot of fun. But I didn't take school as seriously as I should have."
But after working for two years as a paraeducator, he was hooked. "I've got to do this," he said. "I have to teach."
He chose PLU for its efficiency: "You get two years of school in one year." But he also enjoyed the collaboration between students and faculty. "I knew my professors. I saw them face to face," he said. "I was responsible to a cohort of other learners."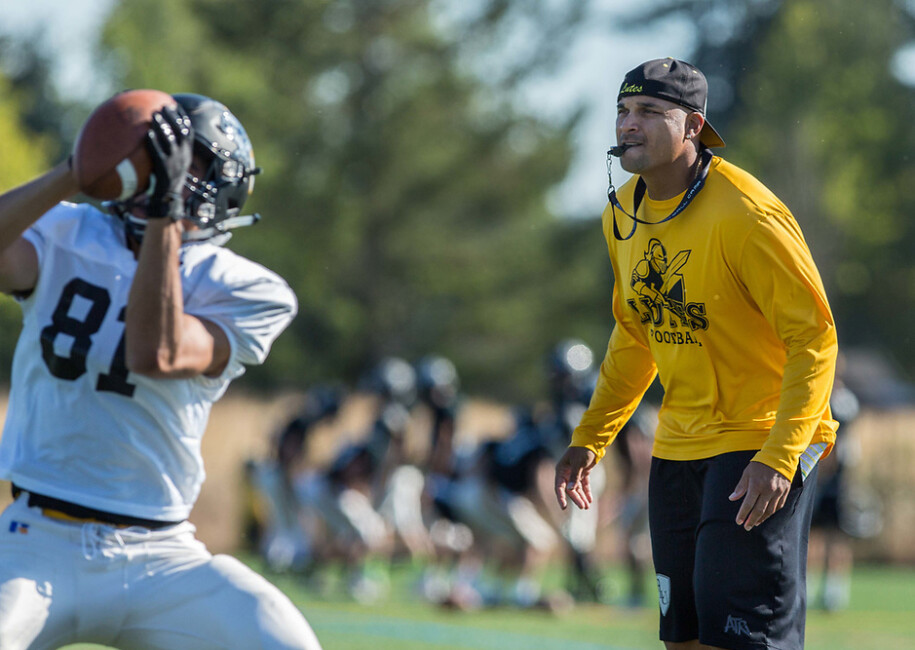 Ricky Daley — Finding Flexibility
Ricky Daley was busy coaching football at Mount Tahoma High School in Tacoma and raising twins when he entered PLU's alternative-route education program.
He already had a bachelor's degree from the University of Hawaii, where he played football, and a master's in education from Antioch University in Seattle. But he lacked Washington state teacher certification.
He chose PLU's program to earn his certification because of its flexibility that allowed him to take classes that fit his schedule.
"They are willing to work with individuals and find a way to make it work," said Daley, who earned his certification in 2016 and now teaches special education students at Mount Tahoma. He also works as an assistant football coach at PLU.
Turning up for Saturday morning classes after a Friday night football game was challenging, Daley said. "It was chaos," he said. "But I thrive in that kind of situation."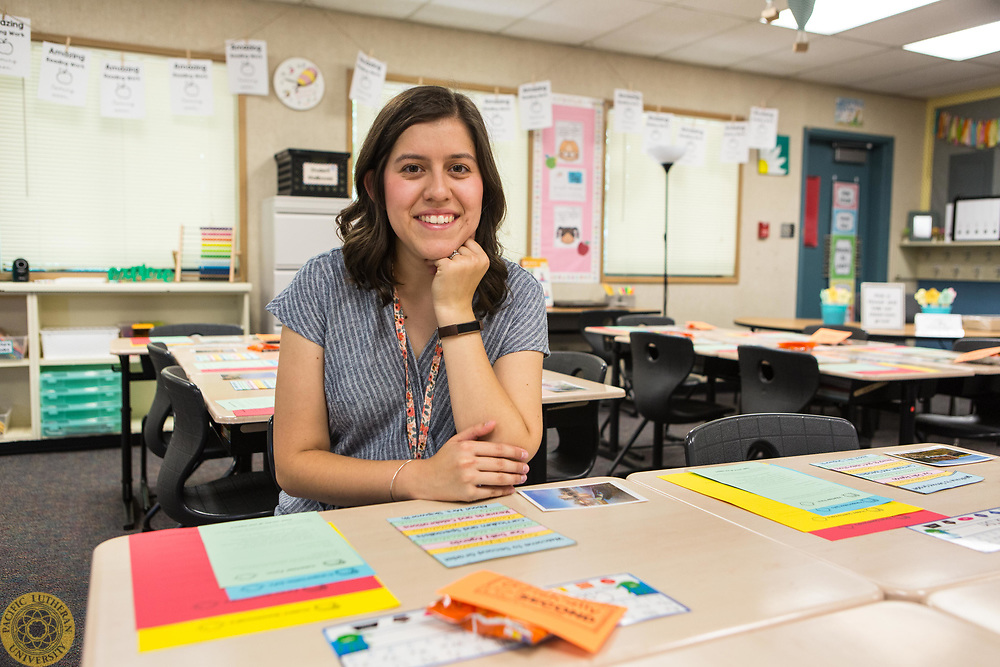 Jasmine Skipworth — From Theory to Practice
"PLU prepared me very well," she said. "Professors were really invested in your experience in and out of the classroom."
Instructors complemented textbooks and articles by presenting students with realistic classroom scenarios involving struggling students, Skipworth said. "It was very practical," she added.
Skipworth, who grew up in Graham and Puyallup, came to PLU after completing a bachelor's degree in integrated educational studies from Chapman University in southern California. While her undergraduate degree included some observation and research in schools, it did not include state teacher certification.
PLU's graduate program allowed her to obtain a master's degree and Washington state certification. At PLU, Skipworth recalled weekly visits to classrooms in various schools in neighboring school districts.
"We would come back to PLU after lunch and discuss as a group what we witnessed," she said. "Having that opportunity was really awesome. You can talk and talk and talk about things, but seeing it is a different story."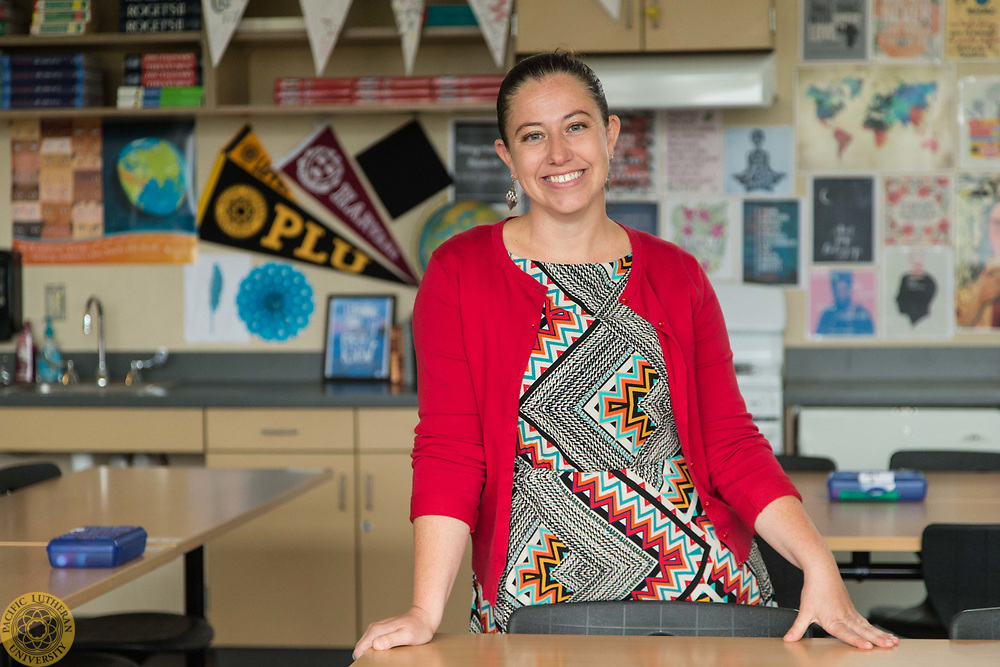 Evelyn Cook — Changing Careers — And Lives
"I see education through a social justice lens," said Cook, a "double Lute" who also did her undergraduate work in anthropology and women's and gender studies at PLU.
Her years as a social worker — helping young refugees or youth struggling with poverty — inform her work as an educator. As a teacher in a high-poverty school, she said, there's a definite crossover skill set.
"I went into my master's work with a limited knowledge of schools," she said.
The master's program at PLU "got me to buy into the reason why I'm doing this. It taught me the skills to be a great educator, and a deep-thinking, reflective educator."
Cook believes education is a pathway out of poverty for her students. "It's so much more than learning algebra or language arts," she said. "Education is building humans."
Note: To read more, check out the full profile piece on local educators who are PLU alumni.
How YOU Can Make Real Difference With a Master's Degree in Education:
At Pacific Lutheran University, we are dedicated to equipping our graduate education students with the skills, tools, and knowledge needed to transform the field of education. Our Master of Arts in Education program has an excellent reputation and continues to be a top choice for passionate, committed prospective students:
PLU has been certifying teachers for more than 120 years
100% satisfaction rate from principals who hired our MA in Education graduates (2017 data)
Students spend a full year with more than 800 hours in the classroom
All full-time faculty have K-12 experience
If you are interested in learning more about joining a community of education experts at PLU, we encourage you to schedule a one-on-one appointment with us! You can also request more information or start your application today. We look forward to helping you achieve your career goals.
Download PLU's digital resource: How to Become A Teacher – A Guide to Teaching in Washington State.