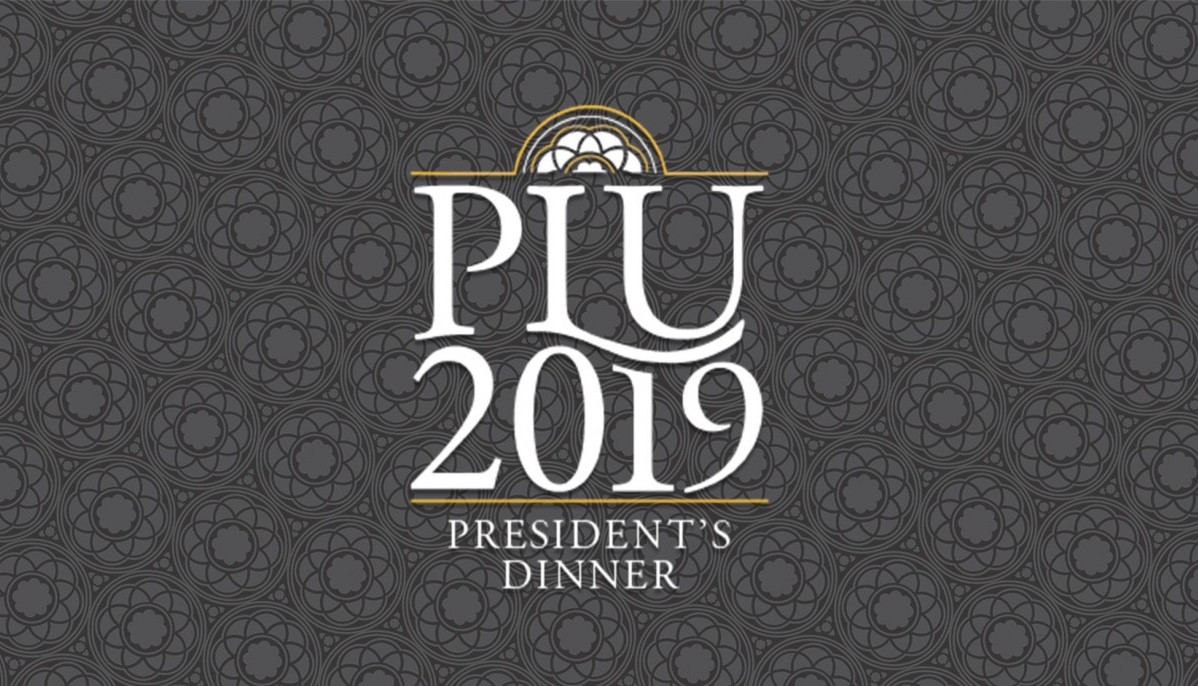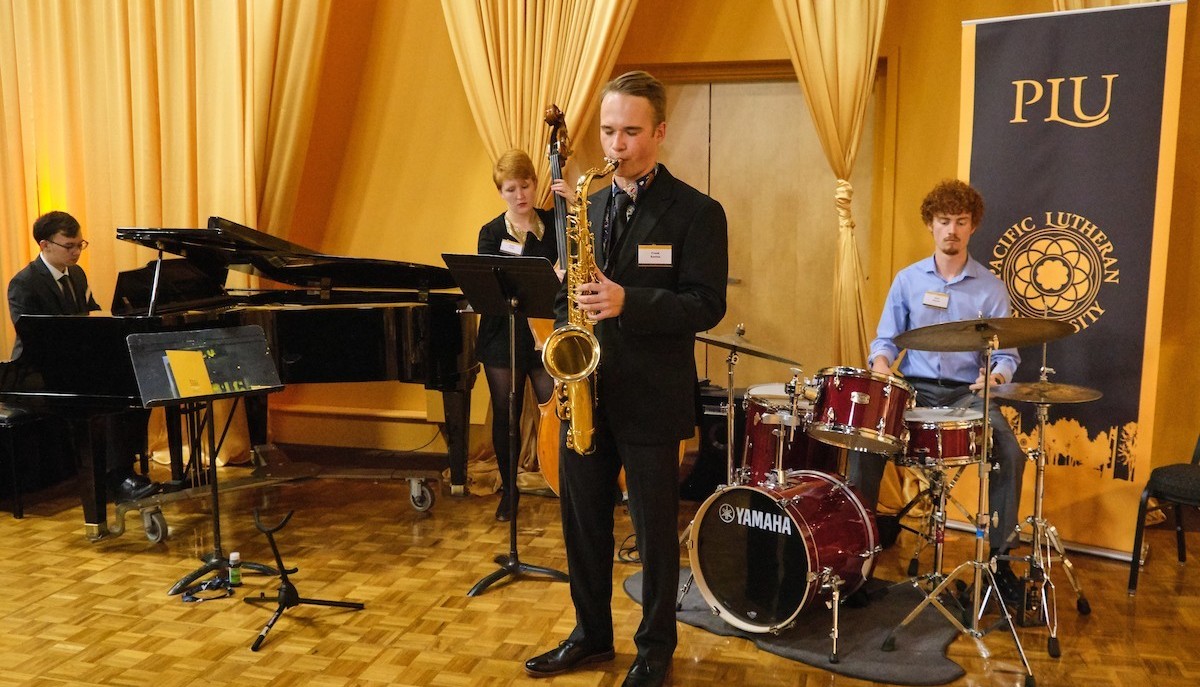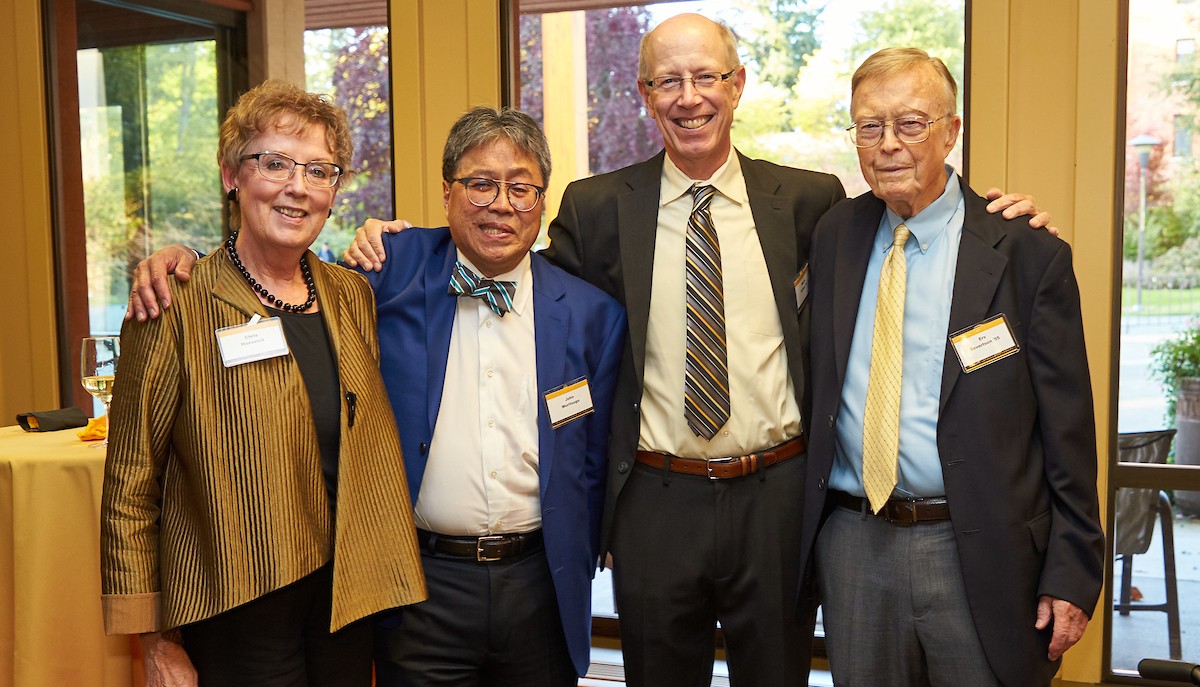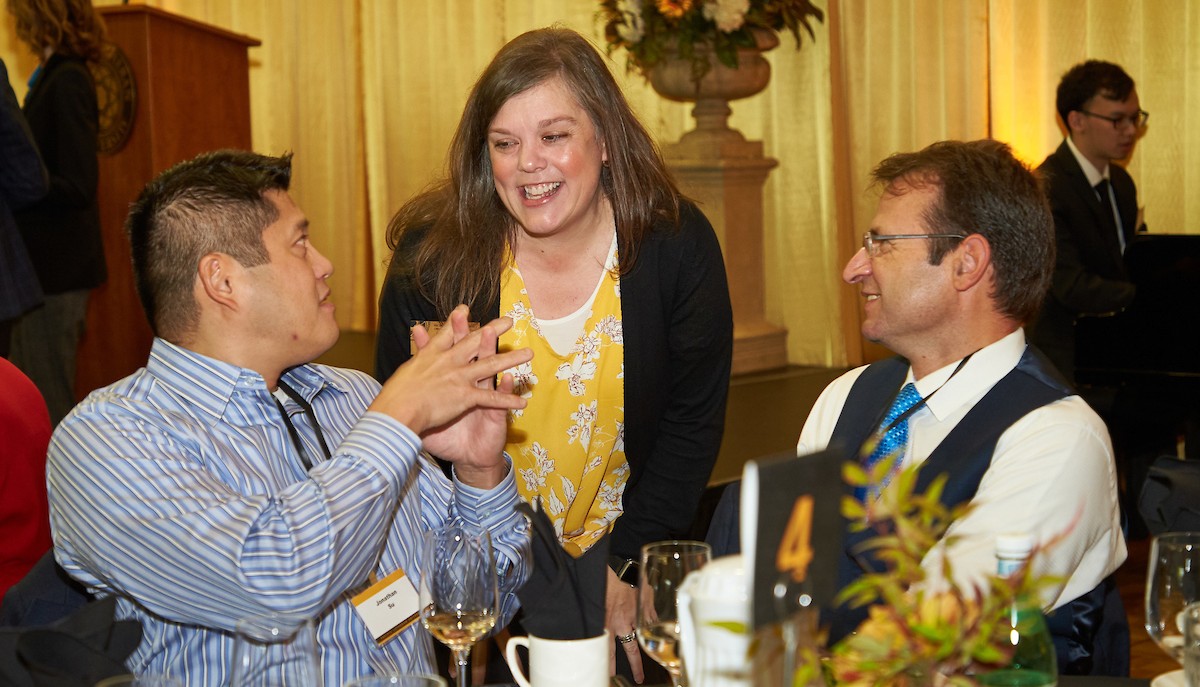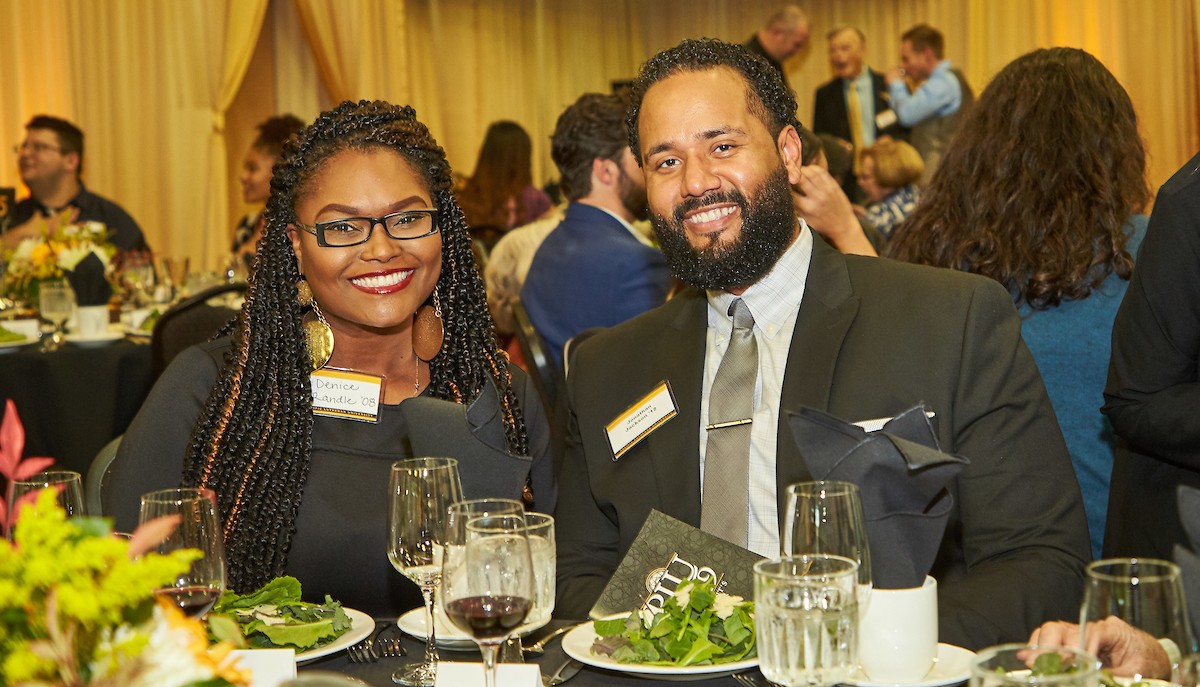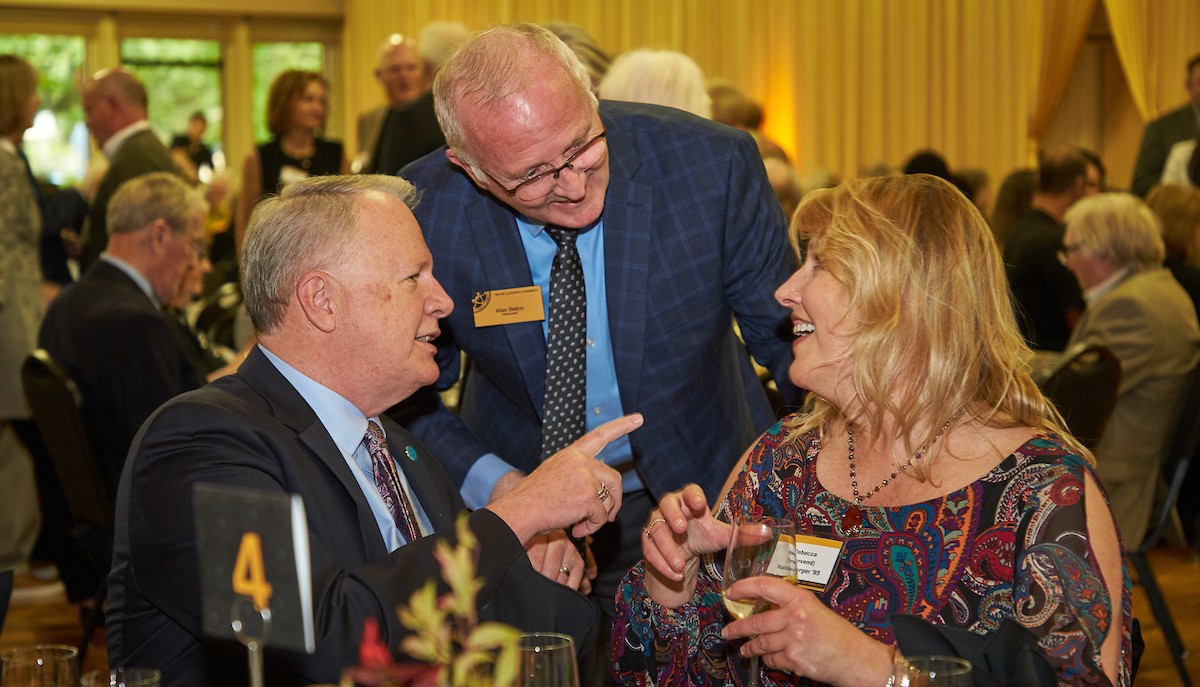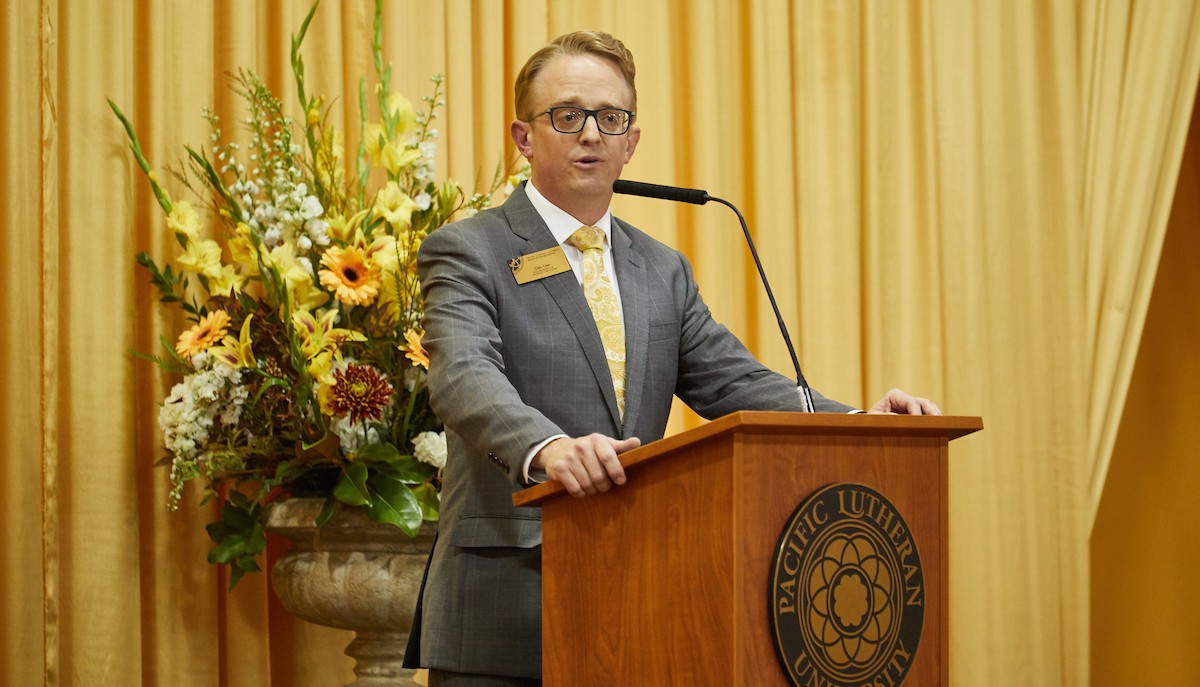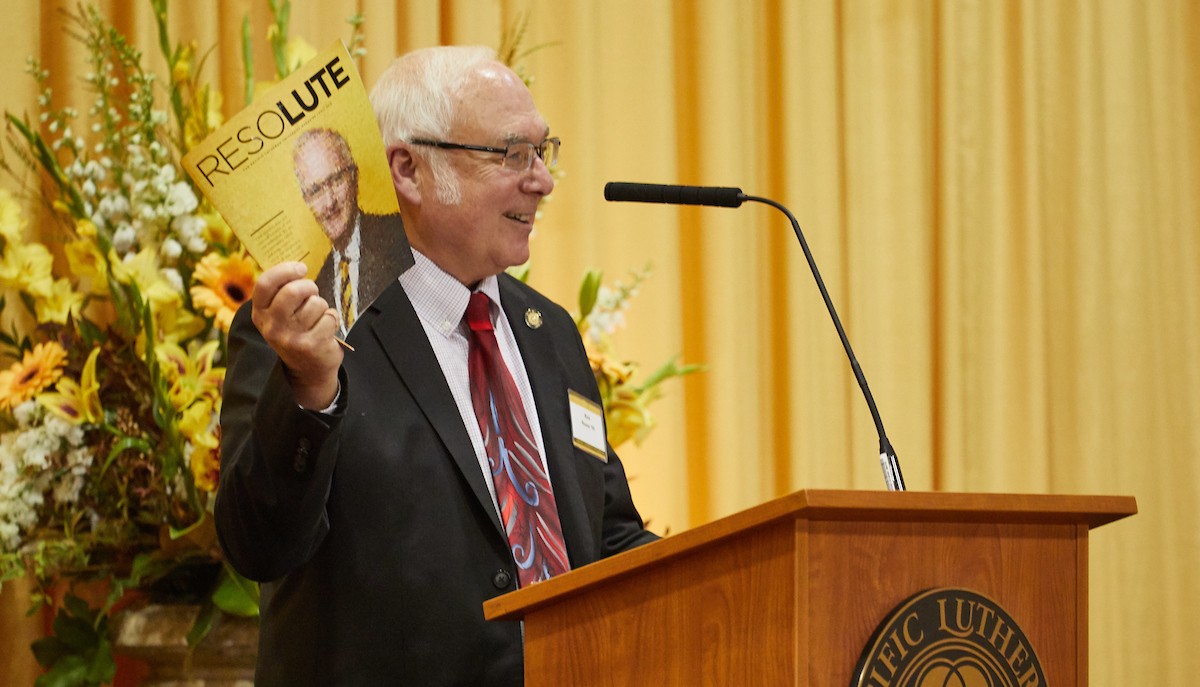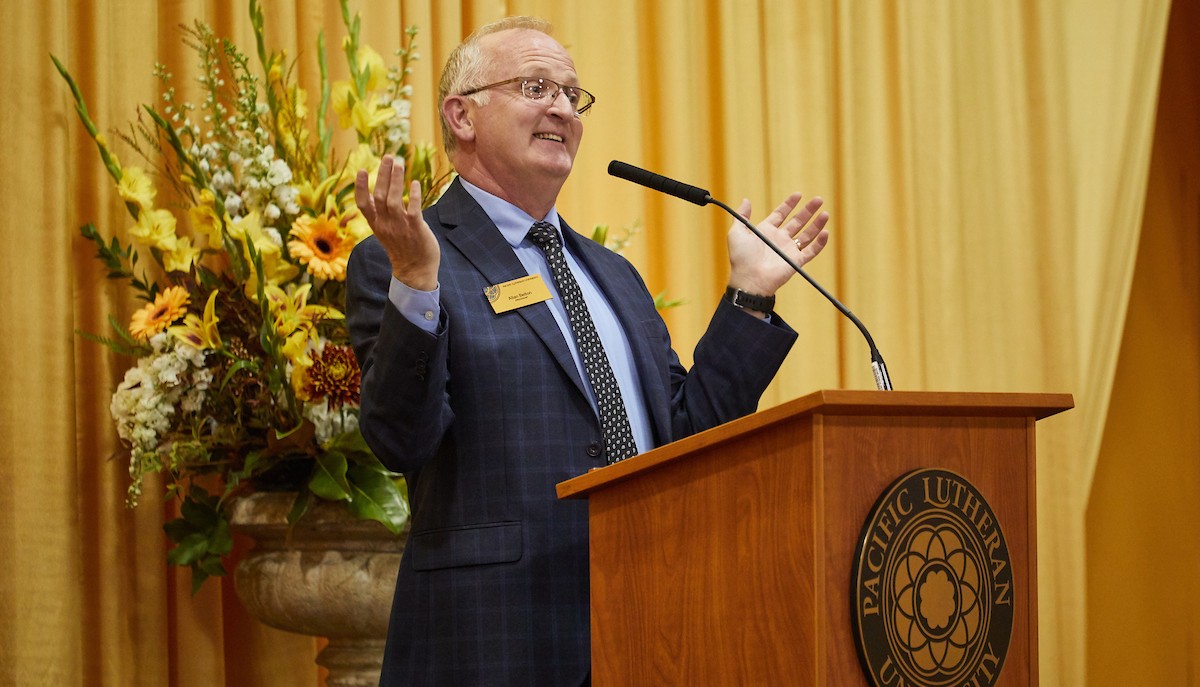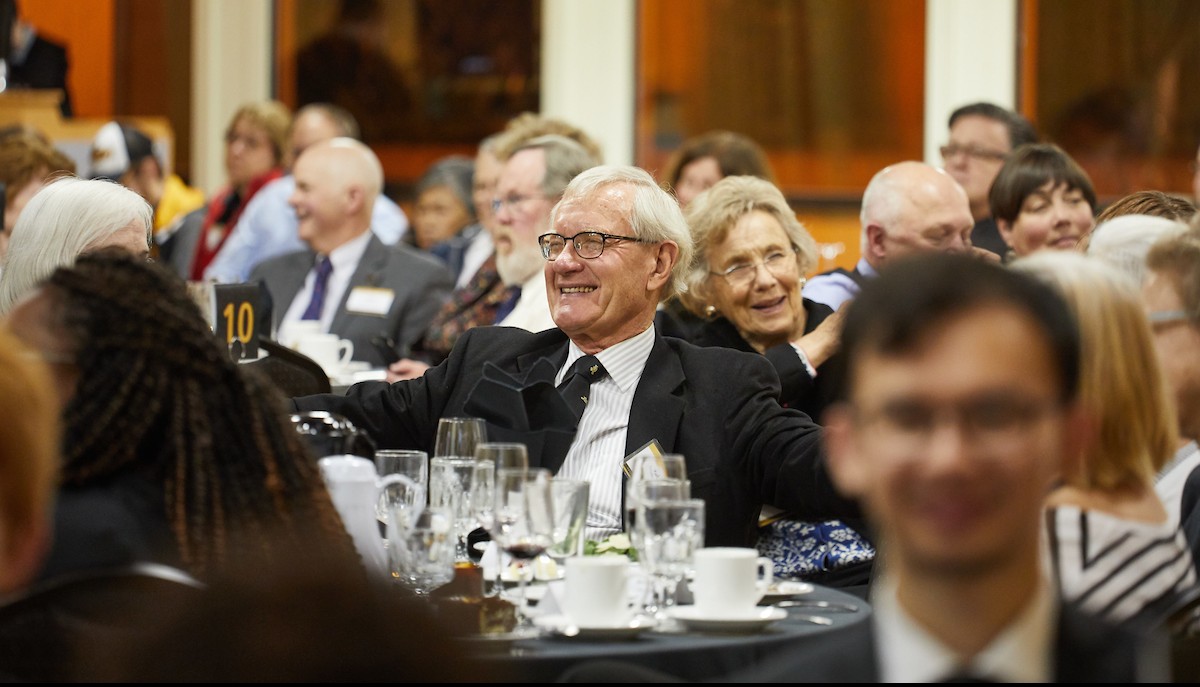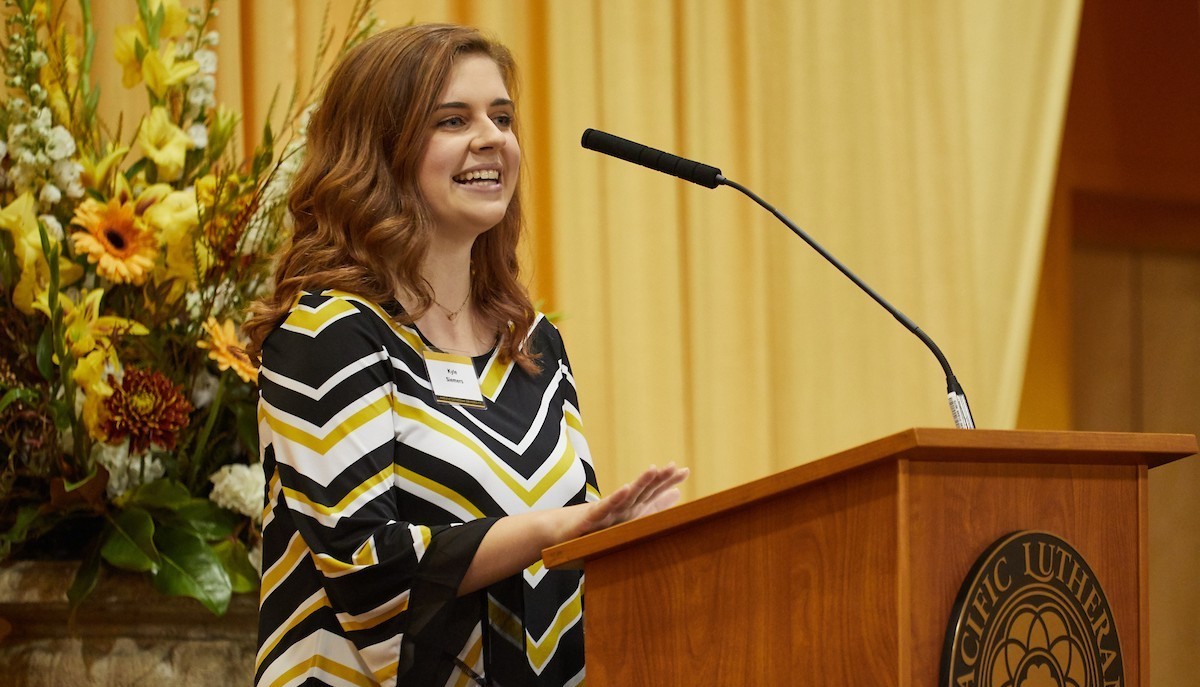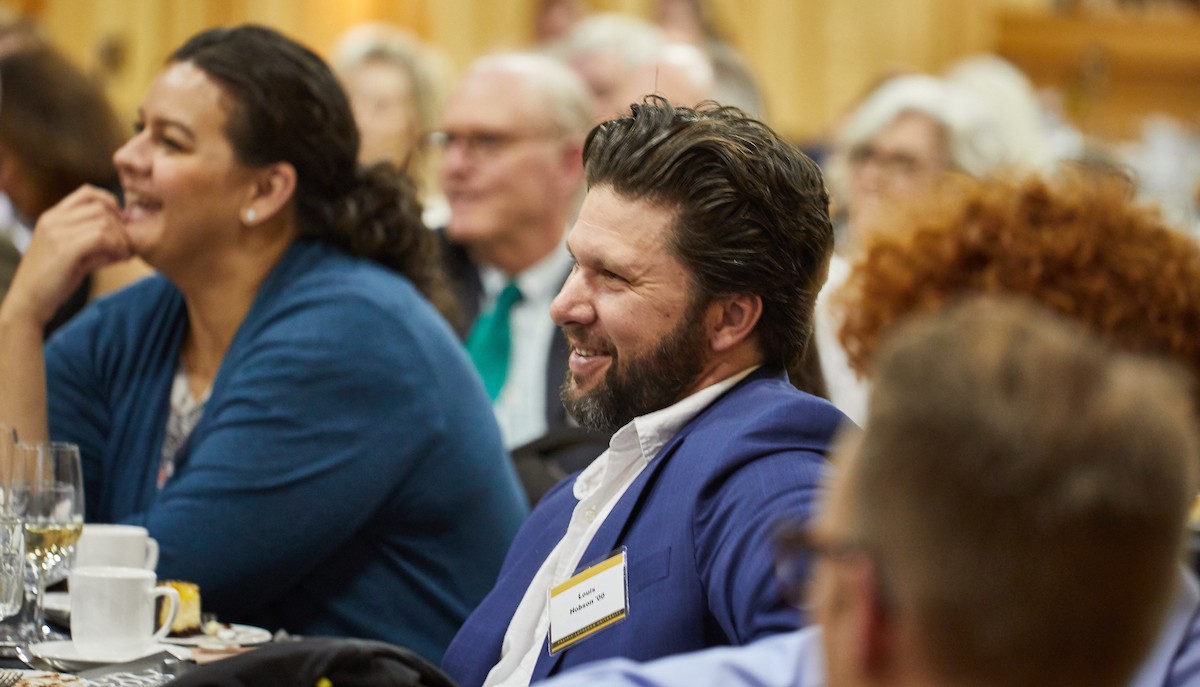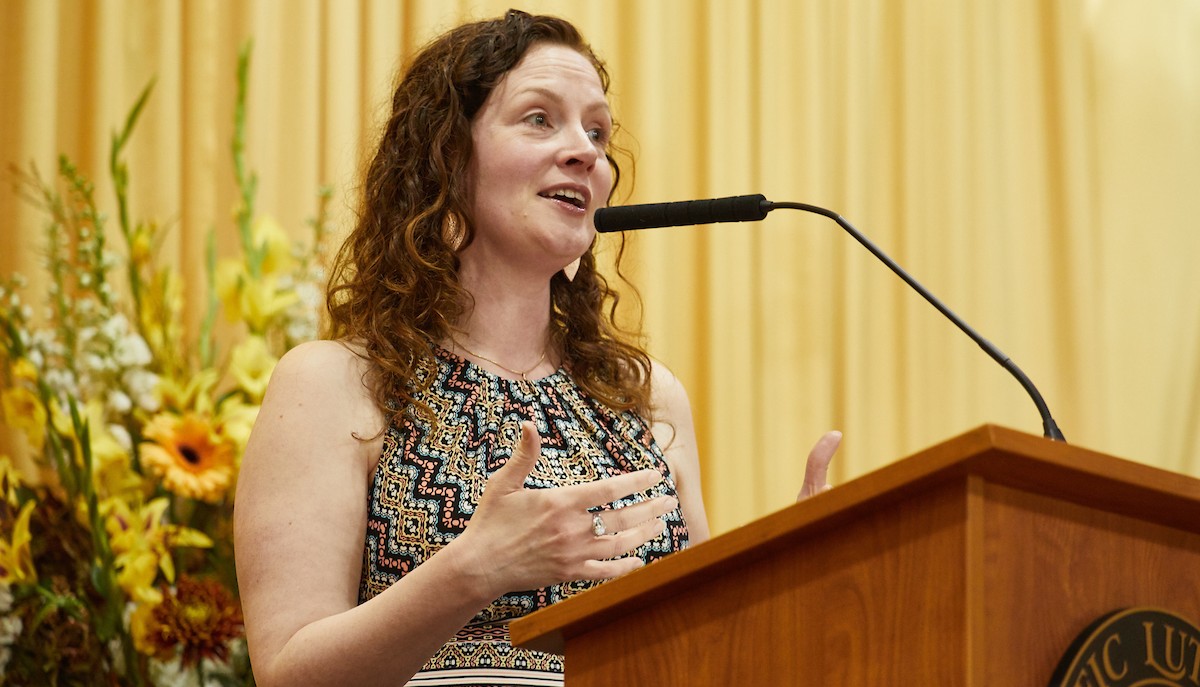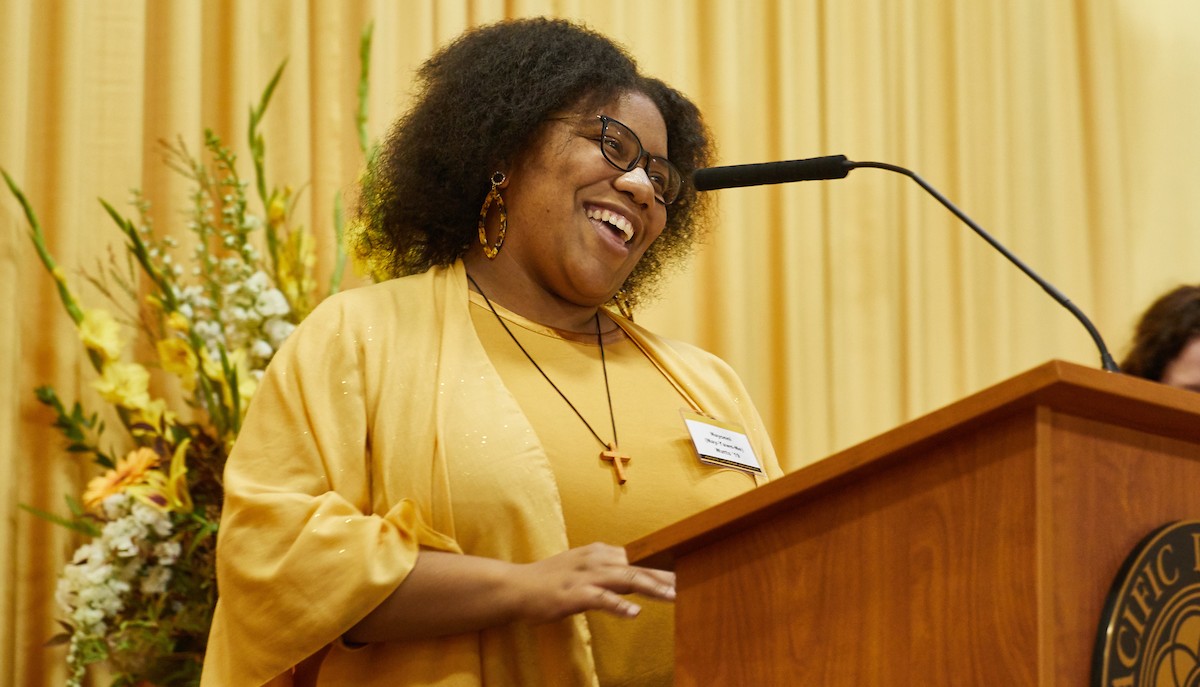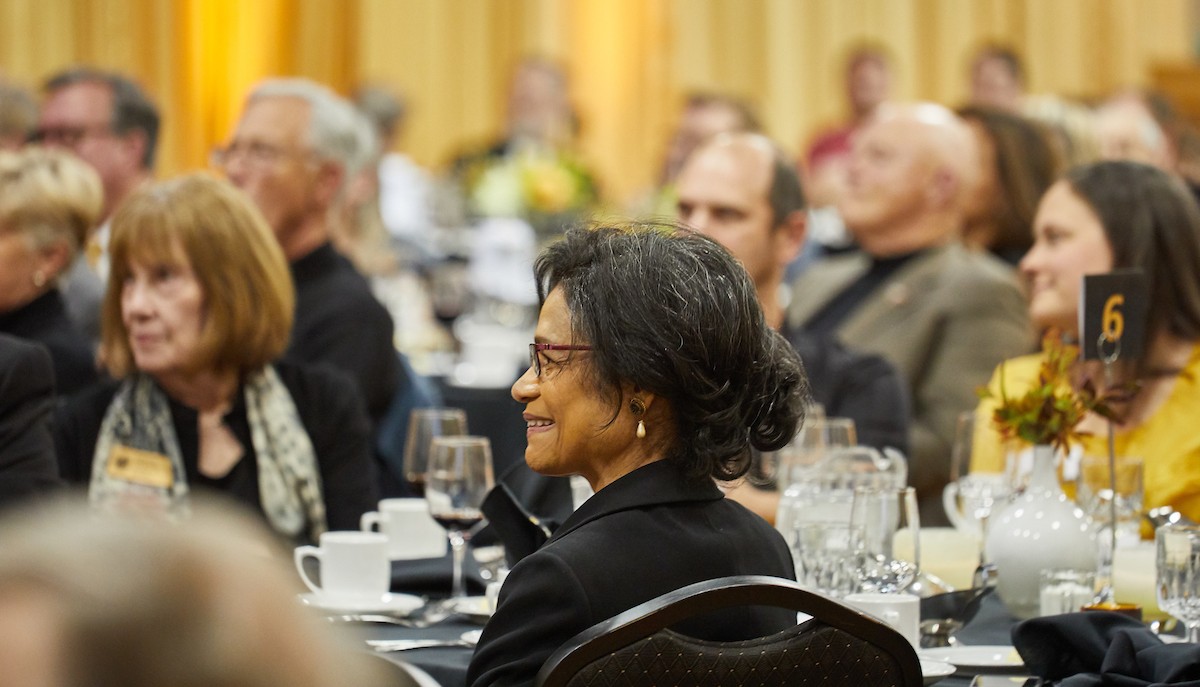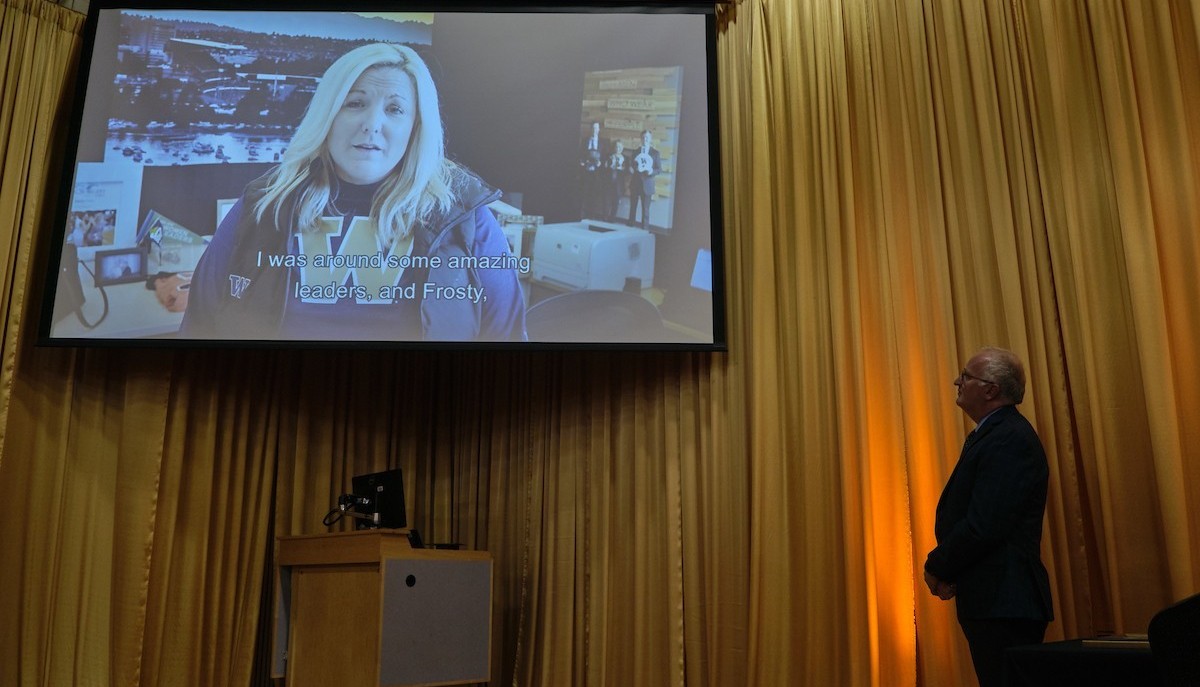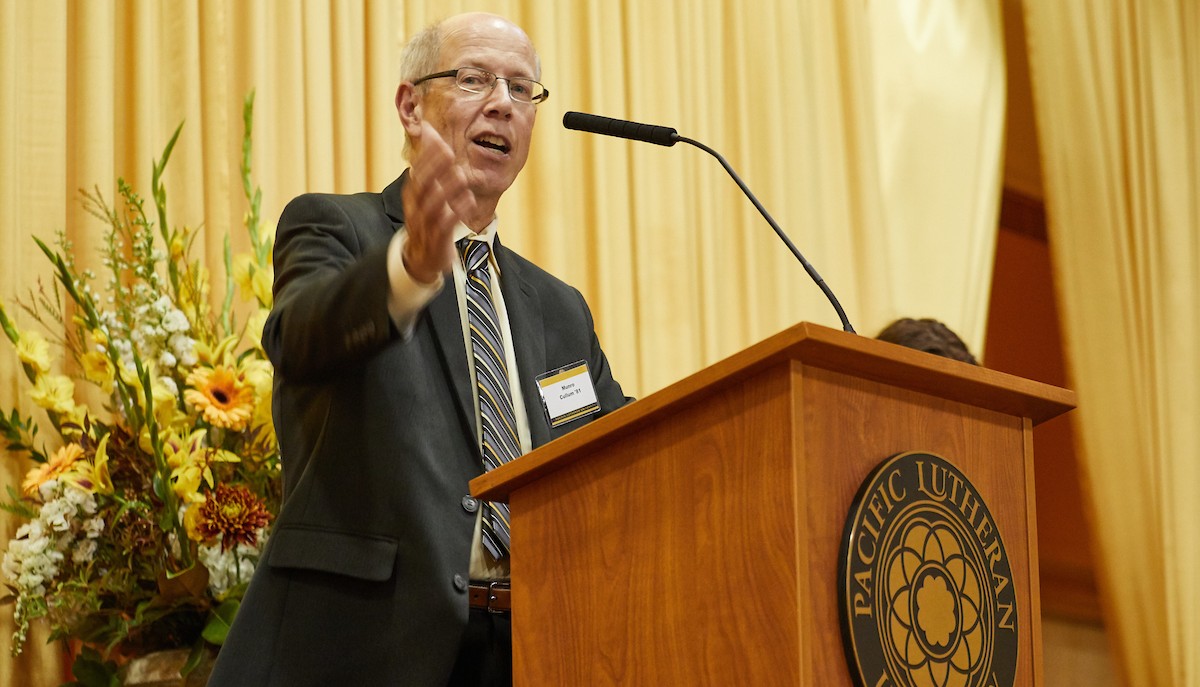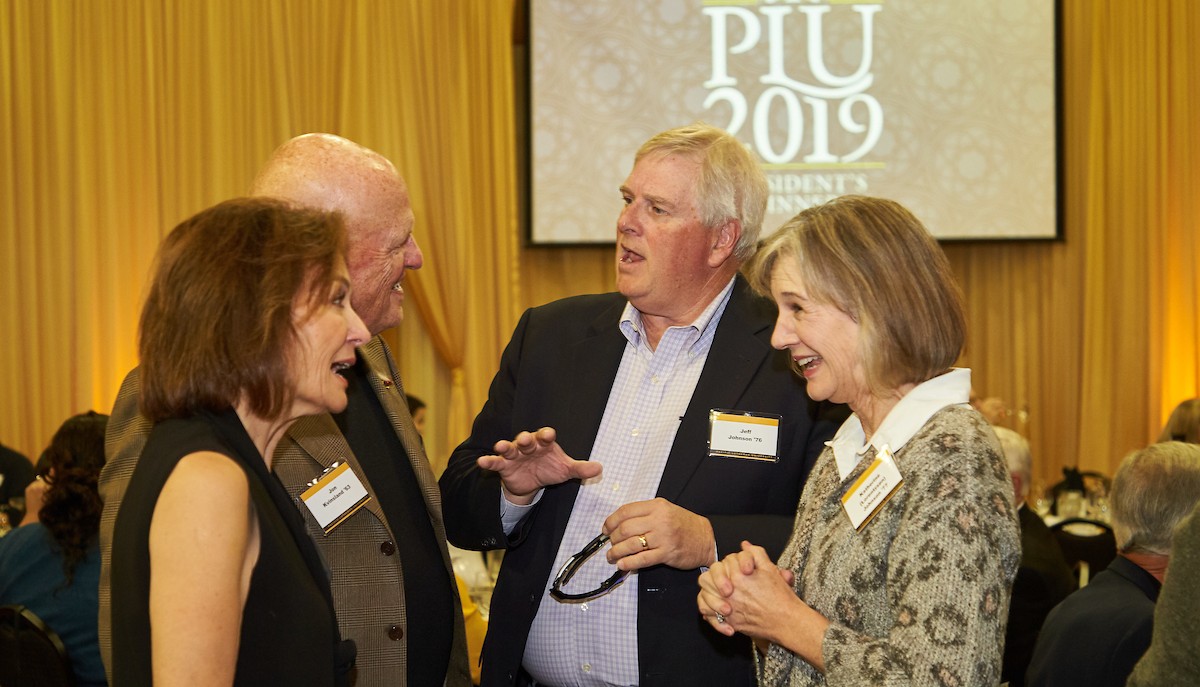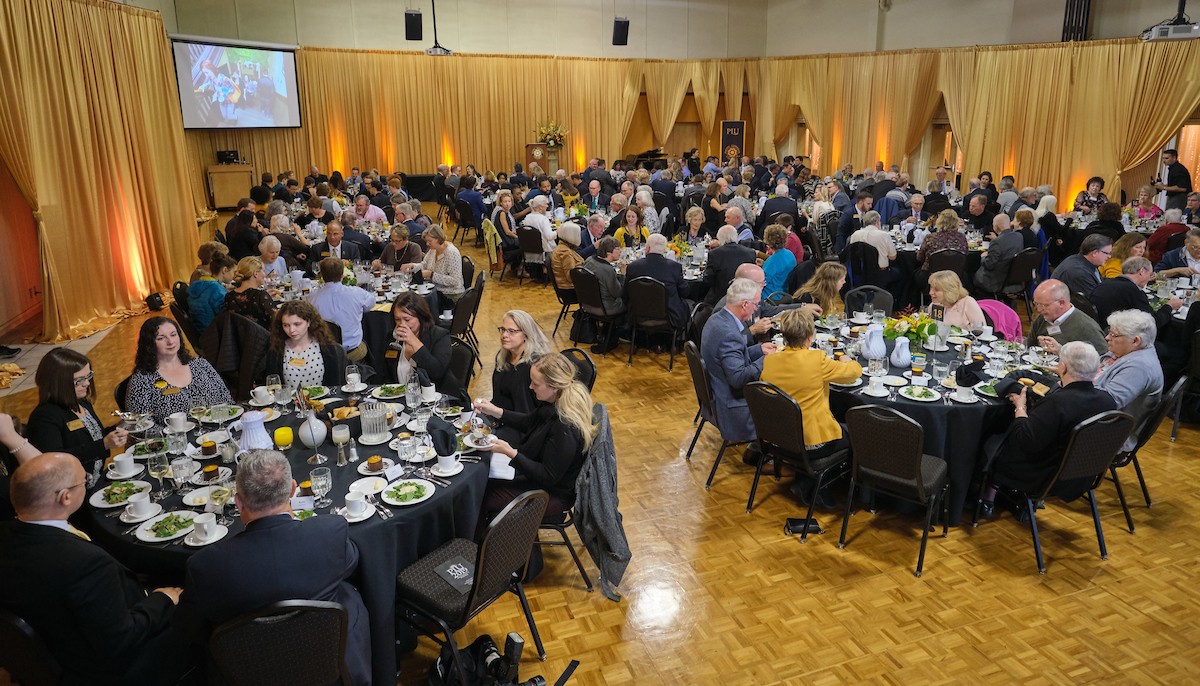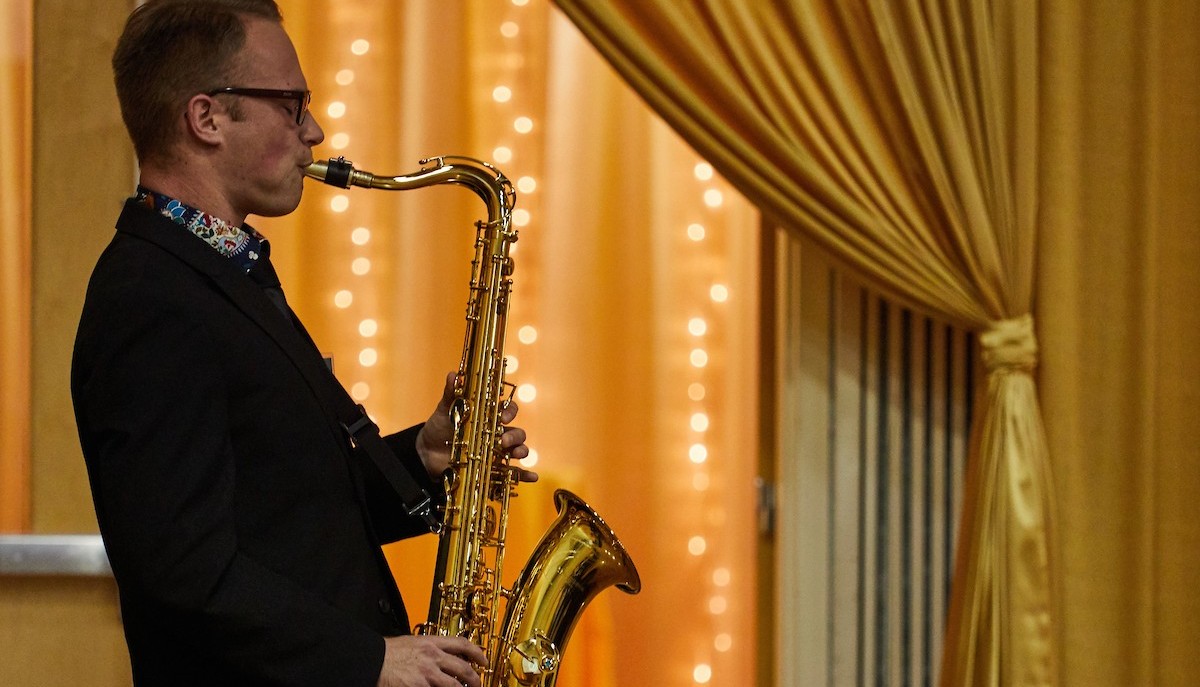 Click on the video above to watch a recording of the evening program.
Thank you for your generous support for PLU!
Kyle Siemers '20, Chemistry with Biochemistry Emphasis
Regents' Scholar, Admission Ambassador Student Coordinator
"One thing that stood out to me the most while I was contemplating my college decision was how at some other schools when I mentioned I wanted to pursue studying medicine and science and still be involved in music, I was met with some averted glances or some passive "that's great, good luck!" But at PLU, people who heard this were enthusiastic and shared contacts of students following similar paths. I felt supported in my passions and saw hope in the opportunity to tie them together in my time at PLU."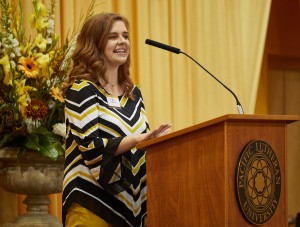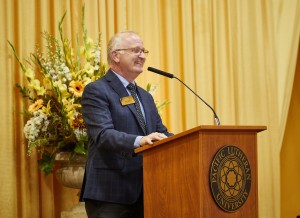 Allan Belton, President
Harstad Heritage Society
"I'm delighted to celebrate the incredible students and inspiring alumni stories made possible through your generosity and the impact of a PLU education.
Yesterday, during my inauguration address, I spoke about seeing the possibilities. I reflected upon the visionary founders of PLU, who saw the possibilities of creating one of the world's finest institutions of higher-learning, on the very spot where we gather tonight."
2019 Alumni Award Recipients
Dr. Munro Cullum '81, Distinguished Alumnus Award
Jen Cohen '94, Distinguished Alumna Award
Samuel Torvend '73, Mission Award
Nai-Nai Watts '19, Brian C. Olson Student Leadership Award
To read the biographies of this year's Alumni Award recipients, please visit plu.edu/alumniawards
Alumni Recognition
Each year the Alumni Association of Pacific Lutheran University presents several awards to deserving alumni, friends and students. These awards are given to honor outstanding achievement and/or years of service to the university. The Awards and Nominations Committee of the Alumni Board meets every spring to select the upcoming year's awardees, which are presented at homecoming in the fall.
To learn more about the awards, and to nominate a deserving Lute, visit plu.edu/alumni/alumni-award-nomination/