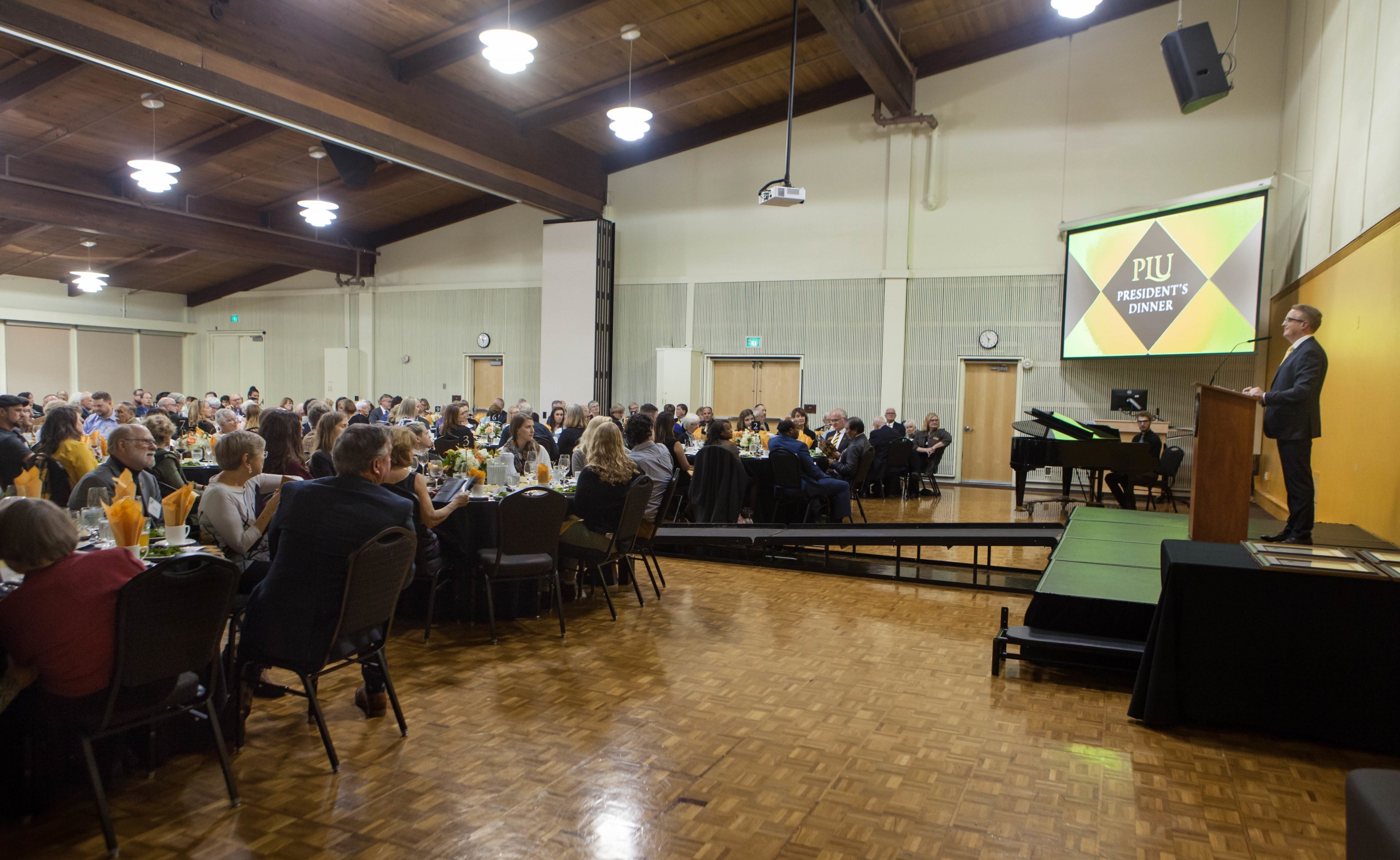 Vice President Dan Lee welcomes guests while pianist Joshua VanCleave '20 looks on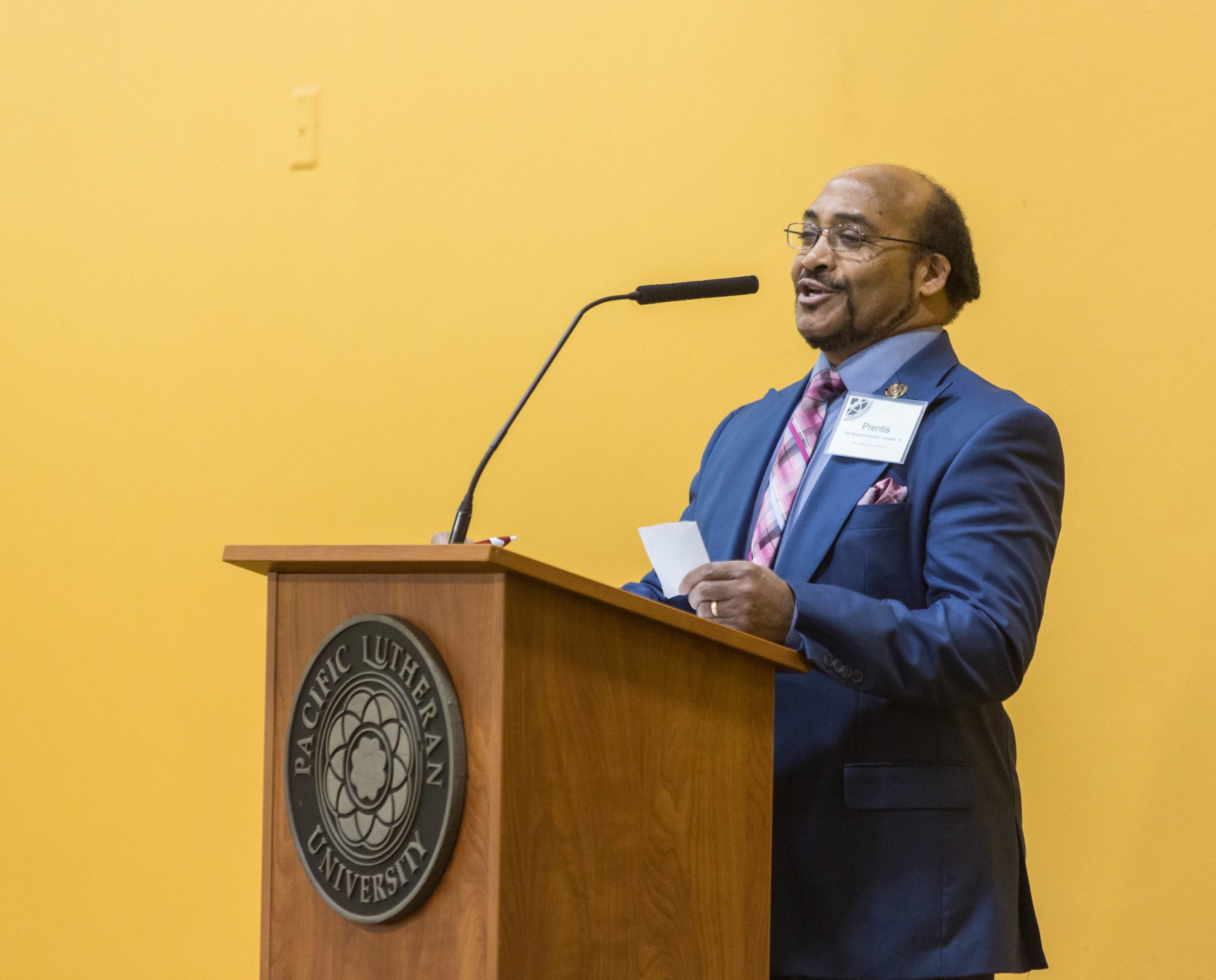 Pastor Prentis V. Johnson '78 provides the invocation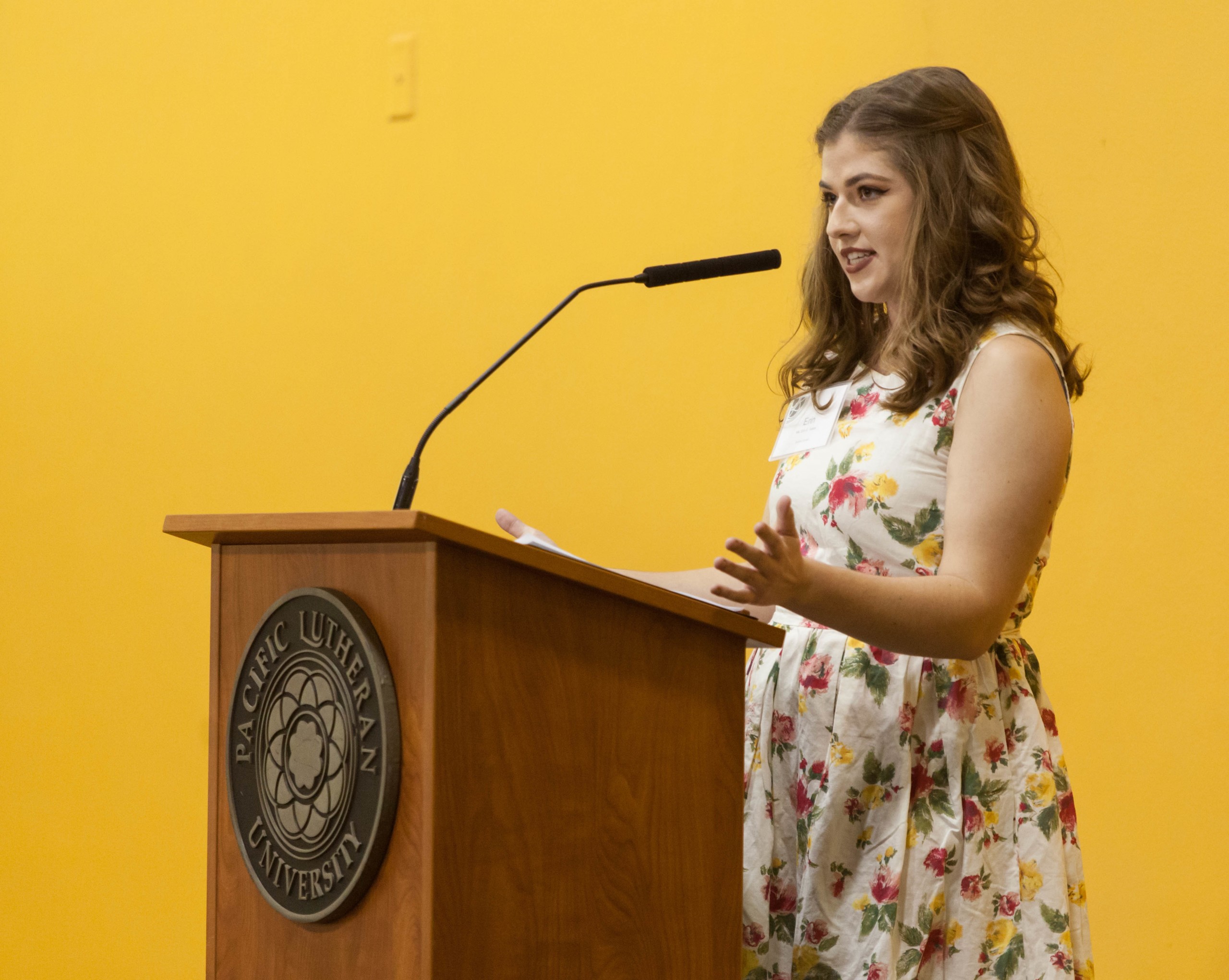 Student Erin Baker '19 shares the impact of scholarship support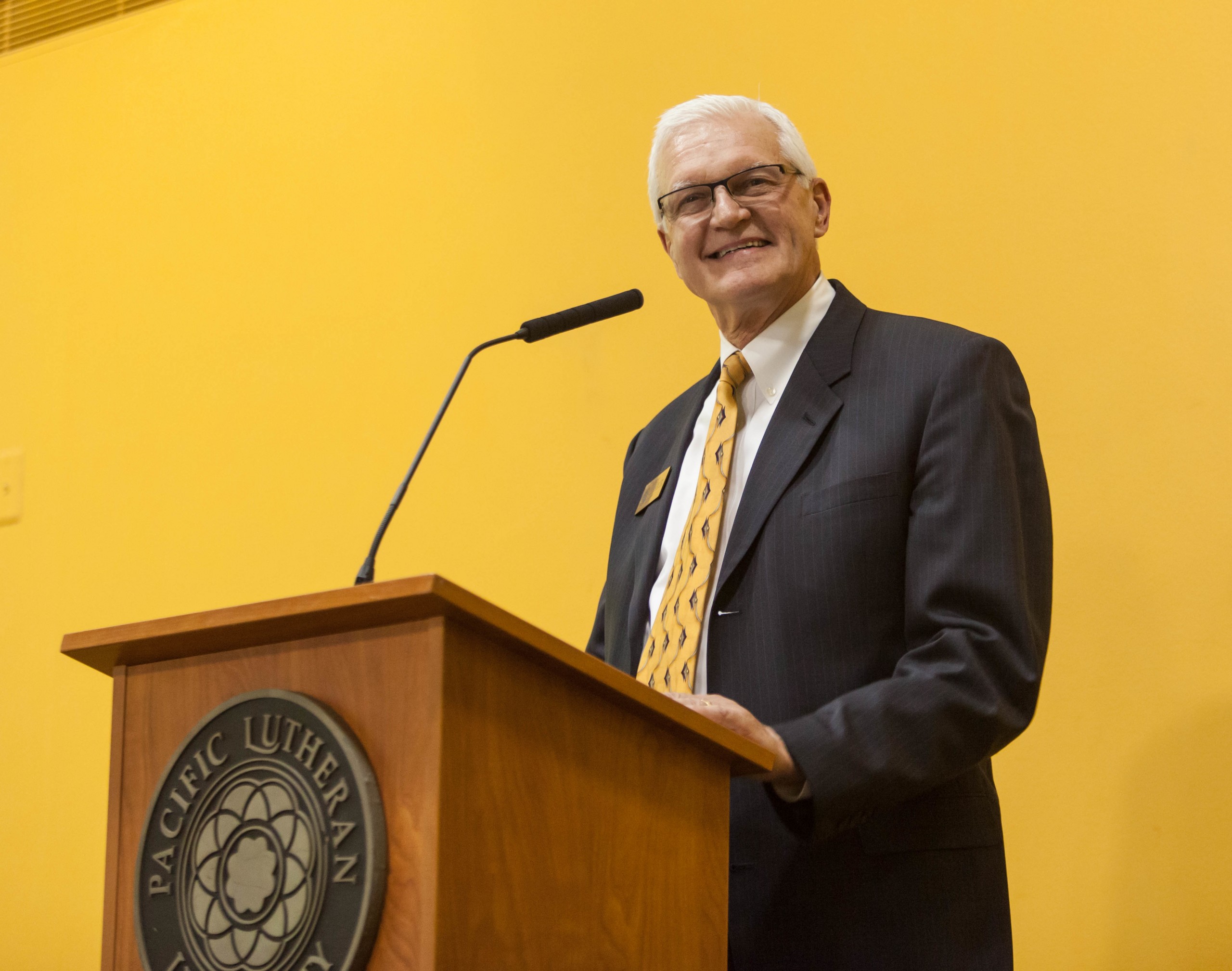 Mike Willis '73 speaks on behalf of the Alumni Board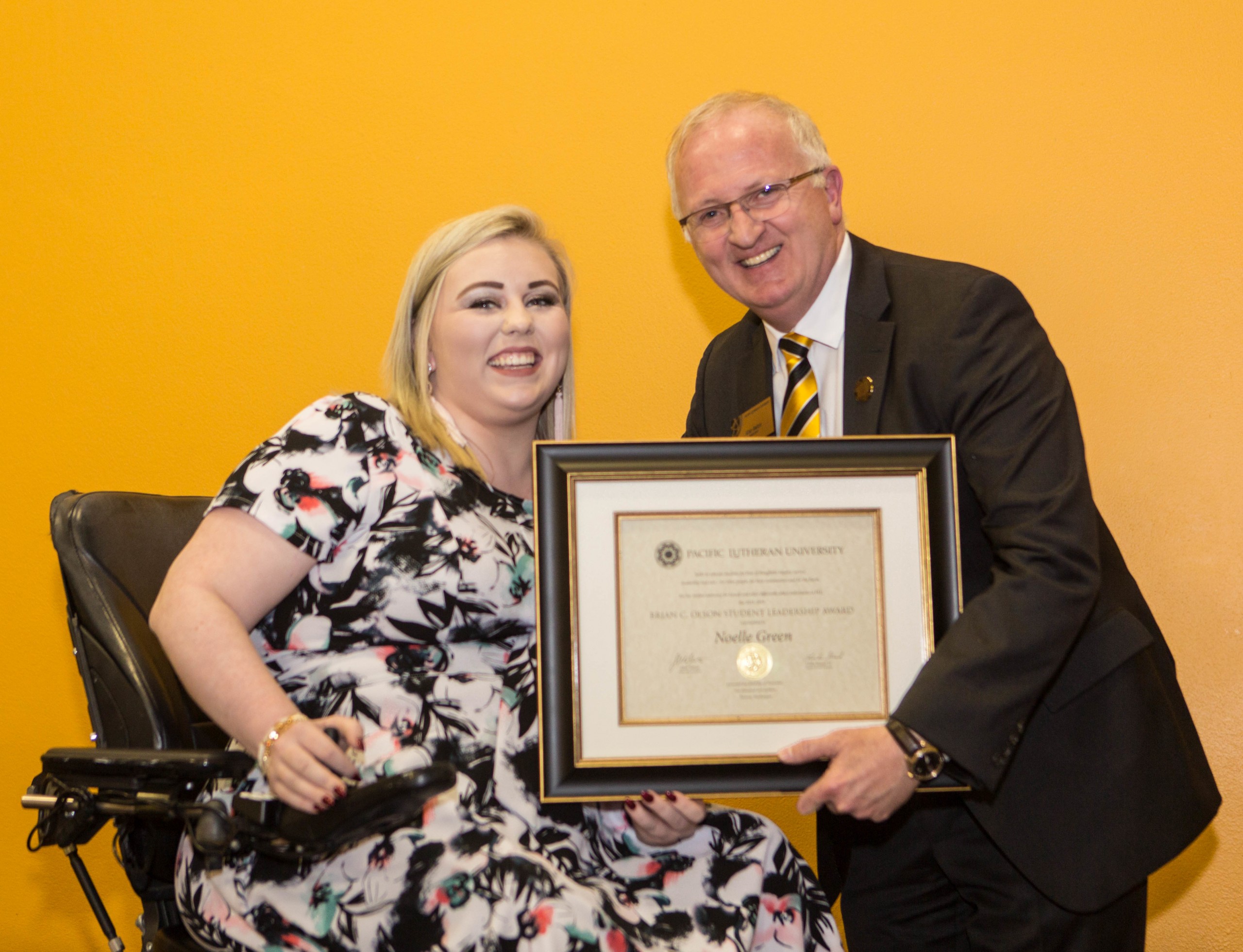 Noelle Green '18 receives the Brian C. Olson Student Leadership Award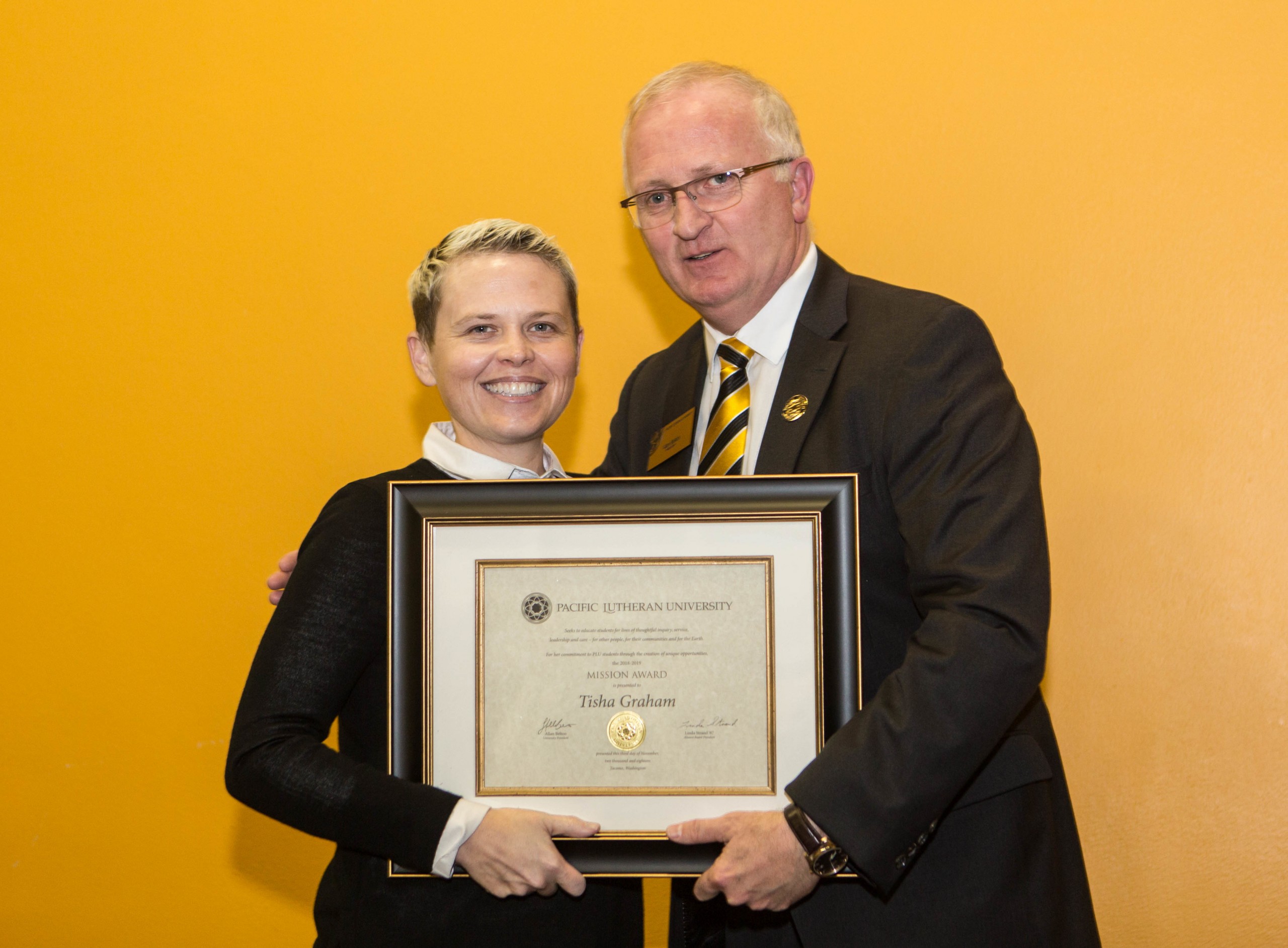 Tisha Graham '09 receives the Mission Award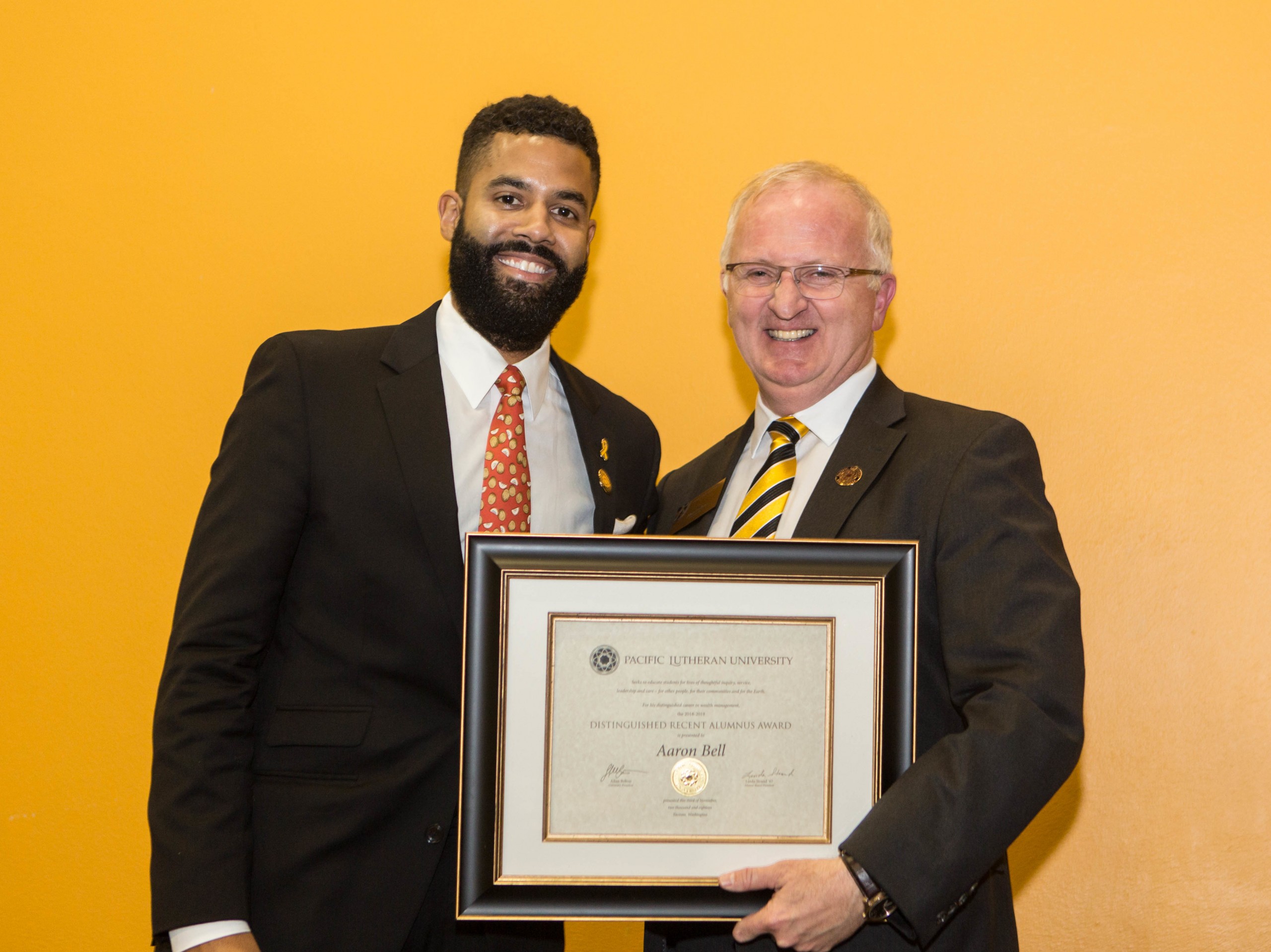 Aaron Bell '04 receives the Distinguished Recent Alumnus Award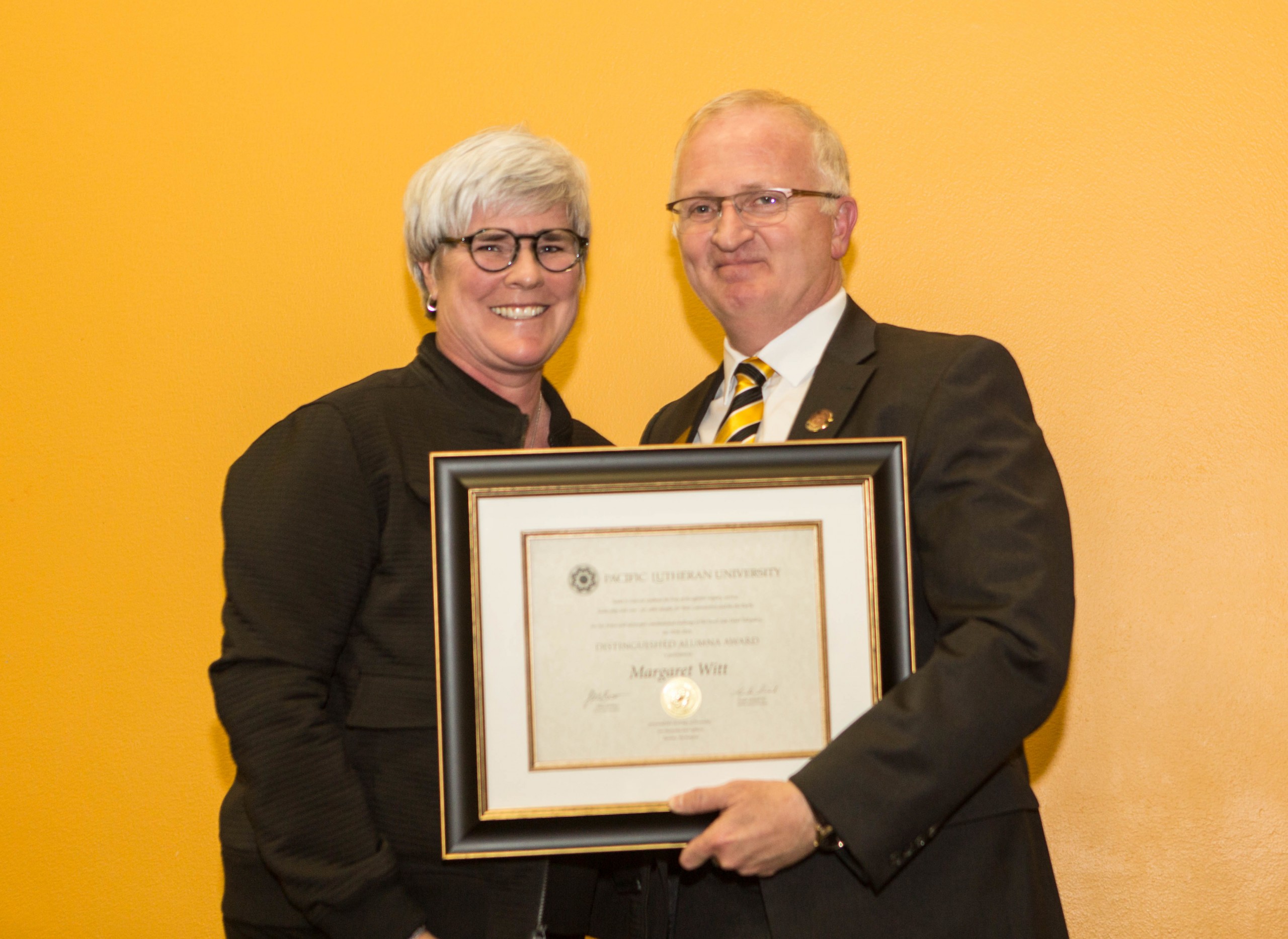 Margie Witt '86 receives the Distinguished Alumna Award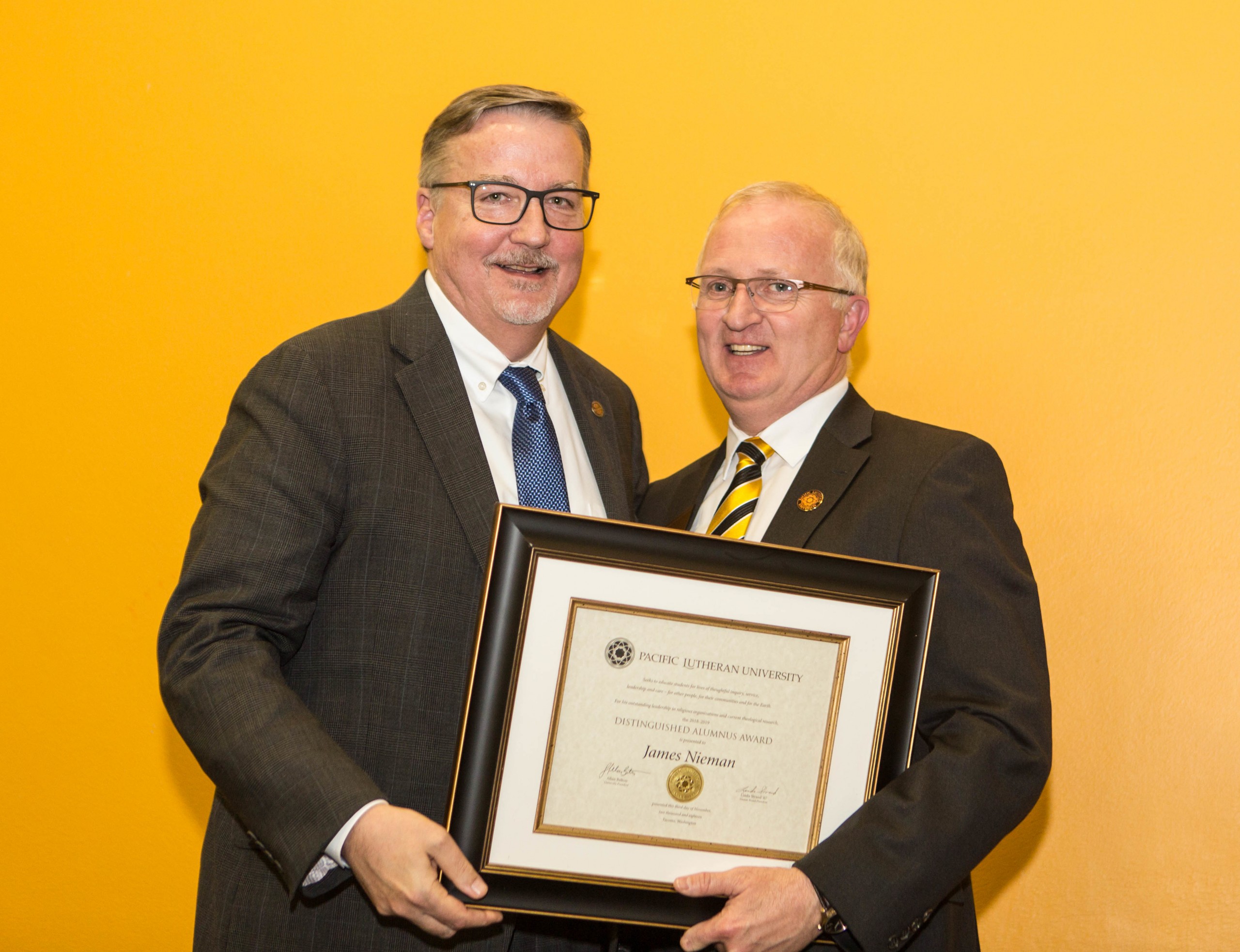 Rev. Dr. James Nieman '78 receives the Distinguished Alumnus Award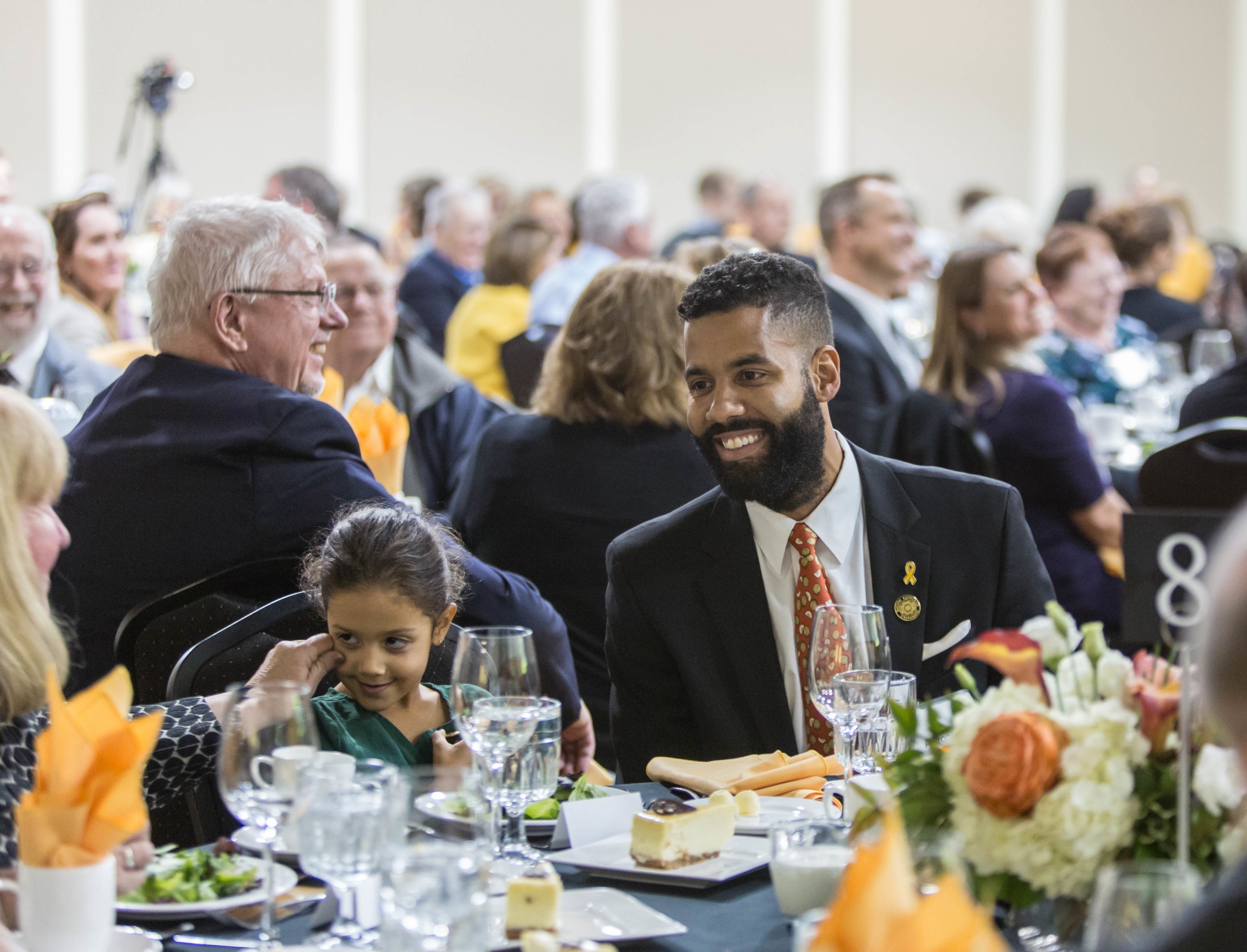 Aaron Bell '04 and daughter Loella enjoy conversation at dinner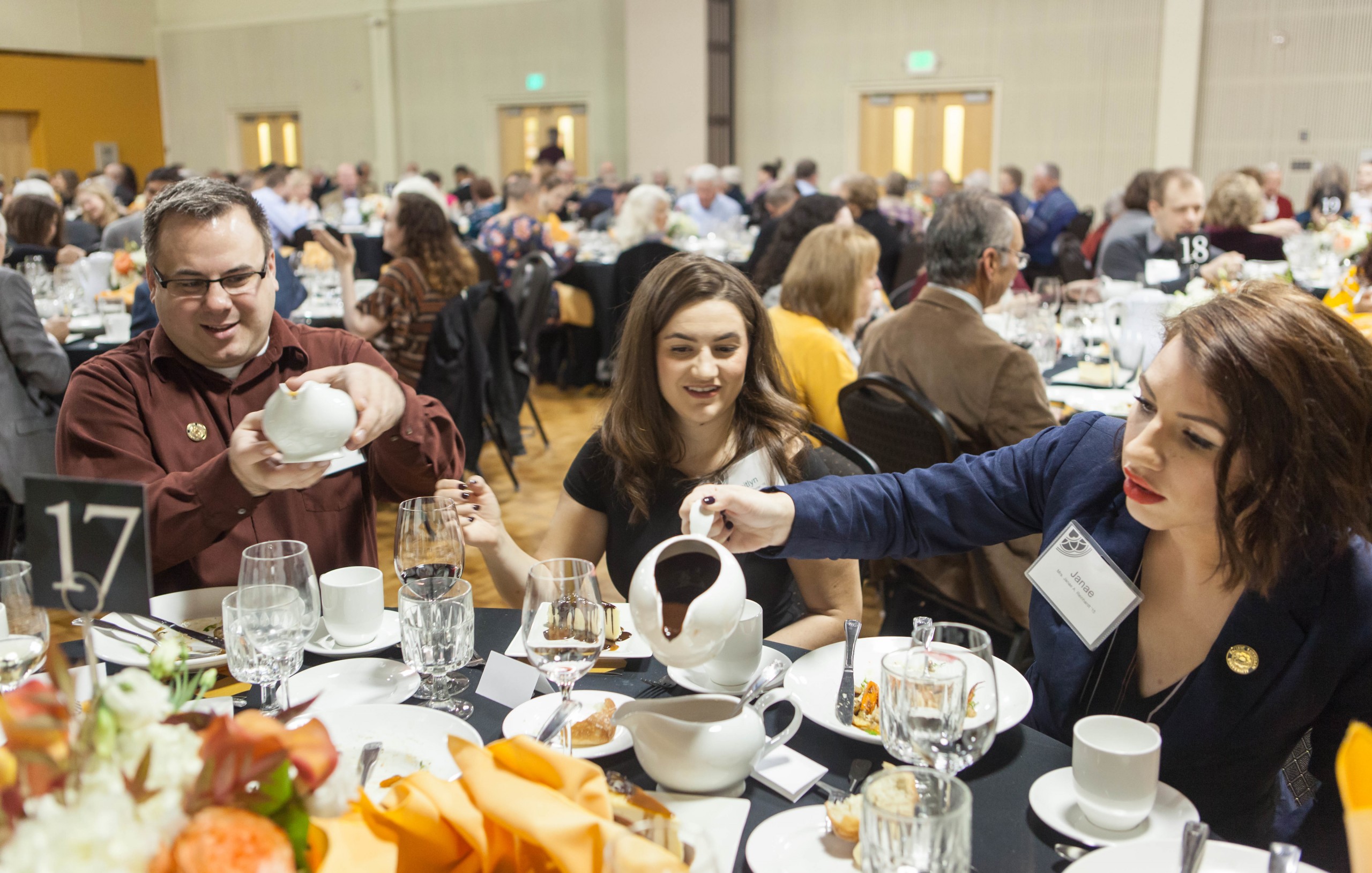 Phil Edlund '00, Kaitlyn Porter '16 and Janae Reinhardt '15 share dessert sauces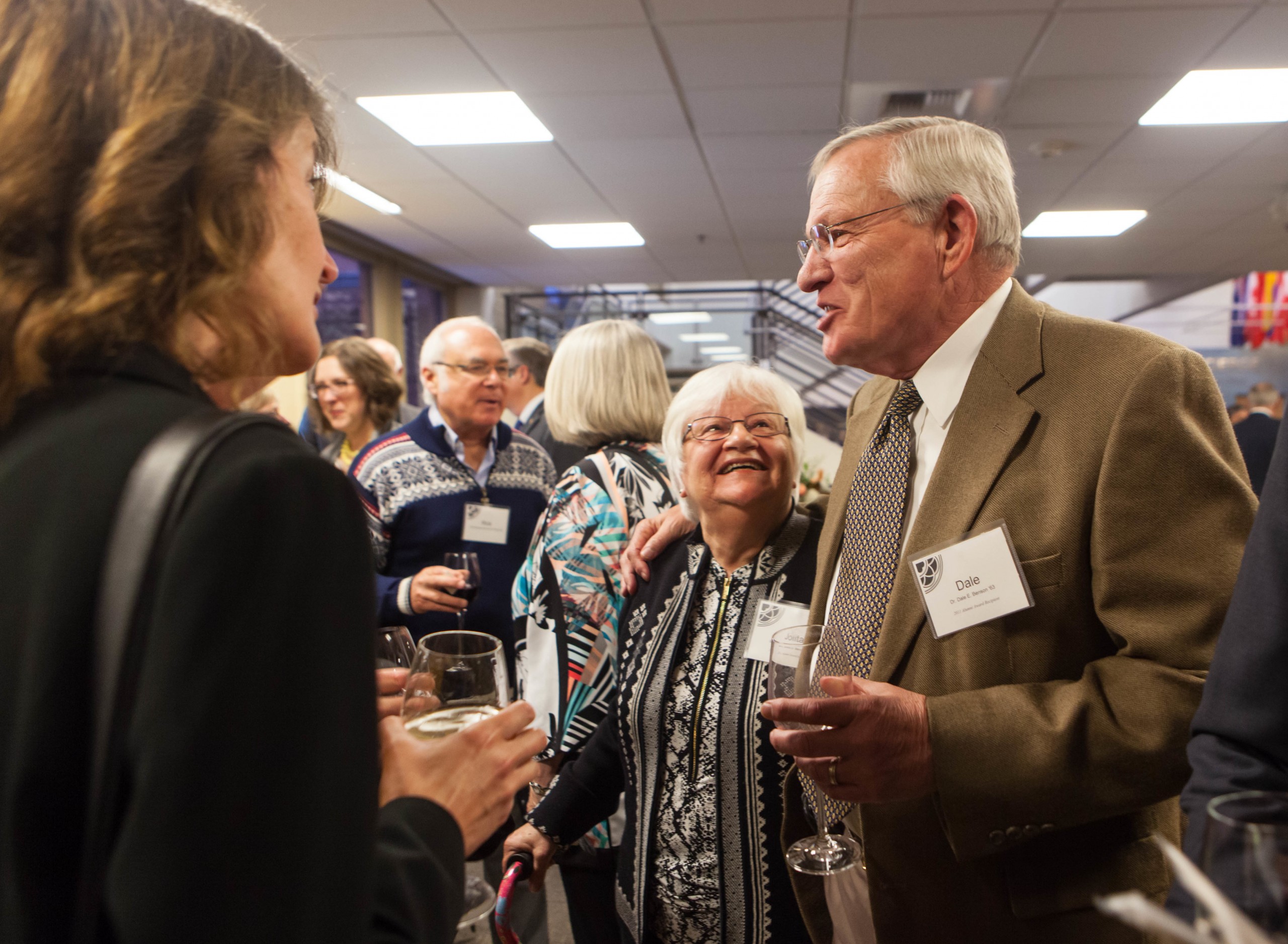 Dale '63 and Jolita '63 Benson converse during the reception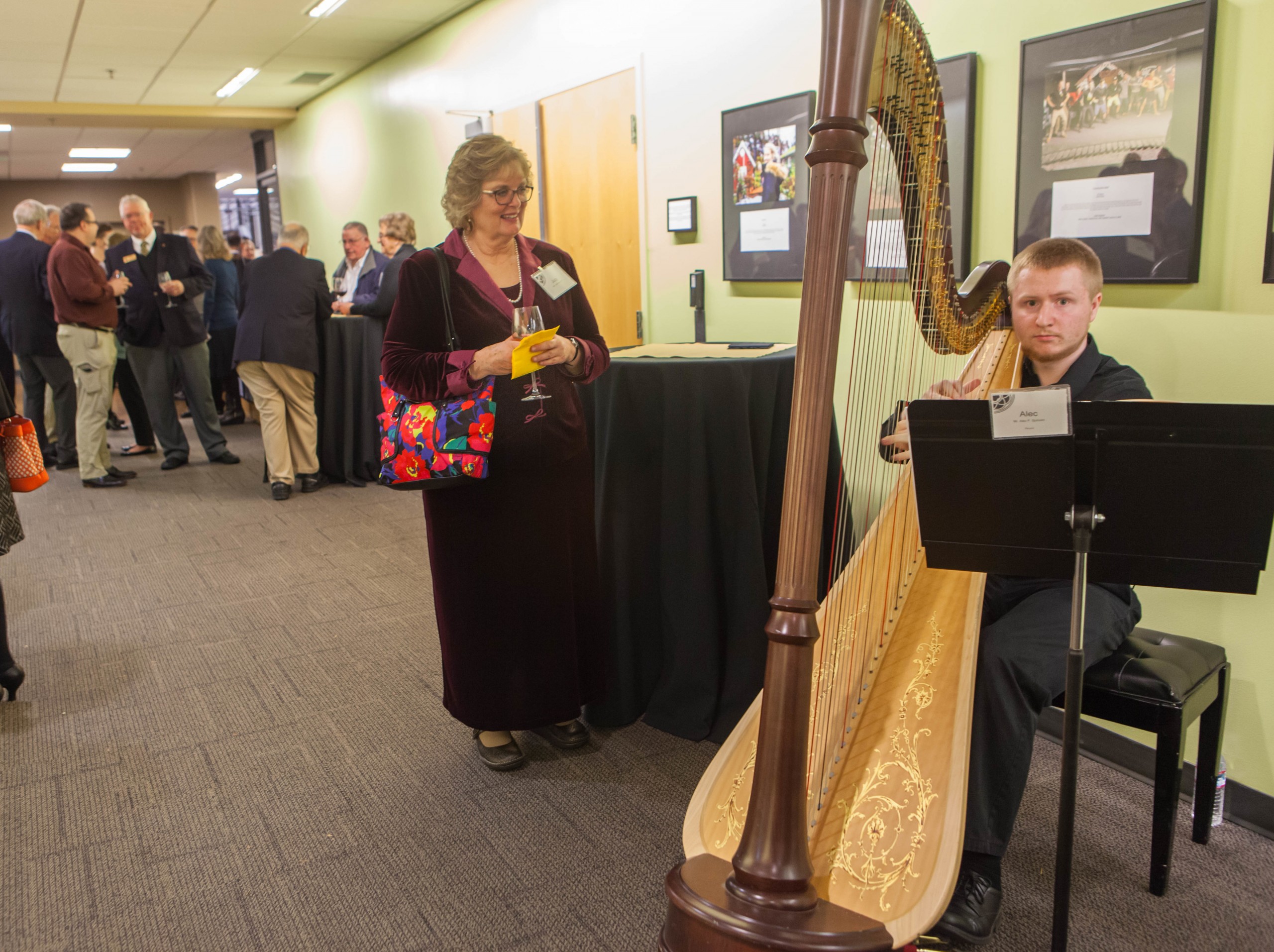 Judy Scott '97 listens to harpist Alex Sjoholm '20 perform
Thank you for your generous support for PLU!
Erin Baker '19, Communication and Global Studies
Lorilie Steen Endowed Scholarship, President's Scholarship, Artistic Achievement Dance Scholarship and Lutheran Confirmation Scholarship
"I am happy to be here with you all today, celebrating your generous gifts to PLU to support students in a variety of spheres. Your donations help a student like me, originally from Mesa, Arizona, attend an institution miles from home. Throughout my years at PLU, I have received generous donations to my education in the form of several scholarships, including the Lorilie Steen Endowed Scholarship. I have to say, without these scholarships, I would not be at PLU. Literally. I would not have been able to attend a private school in a different state had I not received scholarships to help me. Attending PLU has allowed me to meet my goals I have set since the beginning of high school, as well as open more doors than I expected to encounter during my four years as an undergrad."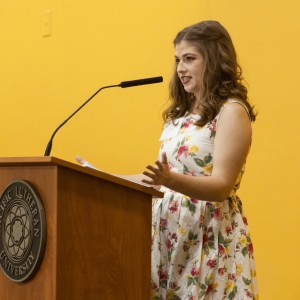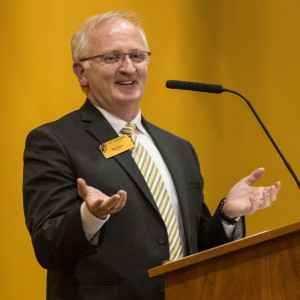 Allan Belton, Acting President
Harstad Heritage Society
"I am delighted to celebrate the incredible people and unique stories made possible through your generosity and the impact of a PLU education. The donors, alumni and friends with us this evening continue to help PLU make great strides in our shared goal of investing in a strong today and bright tomorrow of this great institution. This past year, we graduated 742 new Lutes out into the world to advance their unique vocational journeys. The future for PLU also includes newly expanded academic offerings, reimagined resources for students and alumni, and innovative new programs on the horizon."
2018 Alumni Award Recipients
The Rev. Dr. James Nieman '78, Distinguished Alumnus Award
Nominating presenter: Sam Torvend '73
Maj. Margaret "Margie" Witt '86, Distinguished Alumna Award
Nominating presenter: Ginny Johnson '91
Aaron Bell '04, Distinguished Recent Alumnus Award
Nominating presenter: Lauralee Hagen '75, '78
Tisha Graham '09, Mission Award
Nominating presenter: Rachael Nelson '15
Noelle Green '18, Brian C. Olson Student Leadership Award
Nominating presenter: Kate Luther '02
To read the biographies of this year's Alumni Award recipients, please visit plu.edu/alumniawards
Alumni Recognition
Each year the Alumni Association of Pacific Lutheran University presents several awards to deserving alumni and friends. These awards are given to alumni, friends, and students in order to honor them for their outstanding achievement and/or years of service to the university. The Awards and Nominations Committee of the Alumni Board meets every spring to select the upcoming year's awardees, which are presented at homecoming in the fall.
To learn more about the awards, and to nominate a deserving Lute, visit plu.edu/alumni/alumni-award-nomination/