PLU Story
At PLU, caring means more than kindness and consideration. It means a bold commitment to expanding well-being, opportunity, and justice. It's a communitywide commitment to care for each other and for our neighbors both down the street and around the world. The PLU experience allows students' ambition to blossom into purpose, their skills to sharpen into tools, and their caring to become a transformative force.
PLU Attributes
The traits all Lutes — students, alumni, employees and friends — embody every day.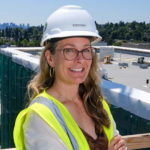 Lutes Ask Tough Questions
"Every day, I face questions of the ethics, strategy, politics and technical complexity of how to do the most social good with the resources available."
– Susan Boyd '90, Bellwether Housing CEO (affordable housing nonprofit)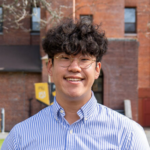 Lutes Make It Happen
"Being a pre-med student, or a student thinking about any health science grad school, can be a lot … so I wanted to offer a campus resource for underclassmen to learn from upperclassmen, and for all of us to learn from physicians, what this all can look like and what the medical field is all about."
– David Yun '22, Global Medical Brigades/Pre-med Club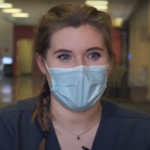 Lutes Center Community
"Something that we really strive for here at PLU is therapeutic communication. Something that has been really hard throughout this pandemic is making sure that people feel safe and that they feel healthy because it's this constant state of unknown."
– Erin Hobbs '21, COVID-19 Vaccination Clinics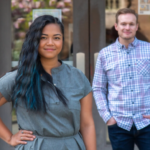 Lutes Embrace Complexity
"Working on all of our projects … really adds to your 'researcher toolbox' because you aren't assigned busy work—you are assigned meaningful work. It's a very exciting experience to play a role in the research process as an undergraduate student."
– Kriszha Sheehy '21, NICE COVID-19 Study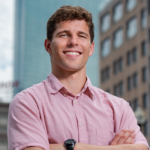 Lutes Open Doors
"Bruce [Deal '87] has been a fantastic mentor to me. He's provided me with excellent career and life advice, and he's also instilled in me the confidence to succeed at whatever I do."
– Keegan Dolan '22, Economics Mentorship Program
You help make this possible. Thank you!