How people talk (or don't talk) about race in their workplaces and educational environments is a strong indicator on whether an organization has an inclusive culture. It's high-stakes!
Intentionally preparing executives, managers, supervisors, administrators, faculty, students, and/or employees at all levels to engage in frank and, at most times, difficult conversations around diversity, equity, and inclusion is a strategic action towards mitigating risk, improving communication, and increasing productivity.
The People's Gathering: A Revolution of Consciousness conference is a professional/personal development learning experience and networking opportunity designed to move the (often dreaded) "Race Conversation" forward. The conference creates a supportive space in which participants engage in frank and open dialogue about race and racial disparities that are systemically present in work, school, and everyday life. They become more aware of how race shows up as structural barriers to realizing a diverse and inclusive environment and learn ways to navigate the sensitivity of it all by deepening personal understanding of the issues.
When first held in 2017, The People's Gathering gathered over 200 participants from all levels of government, education, business, and non-profit sectors. Participants responded that it proved a unique and fun opportunity to expand their professional and personal networks across cultures while gaining key skills for creating inclusive organizational cultures. In 2018, the conference drew over 165 participants committed to creating change in their workplaces and communities!
*For discount codes, contact Continuing Education (ce@plu.edu, 253-535-7722) prior to registering for the conference.
PLU Students: DJS funding may be available to cover the cost of a limited number of current students. Click "Request More Information" and indicate you are a PLU student seeking DJS funds to be put on the list for 2019.
Conference Objectives
The conference is designed to provide participants with the knowledge, skills and tools necessary to:
Assess their current level of cultural competence (what knowledge, skills, and resources can you build on? Where are the gaps?)
Increase their awareness and understanding of the depth and breadth of institutional racism and its effect on organizational diversity, equity and inclusion goals.
Engage in effective community, school and workplace social justice dialogues.
Improve interpersonal savvy.
Build networks across culture, community and industry.
Conference Topics
Institutional racism
Implicit bias – unconscious bias
Cultural awareness, literacy, & competency
Microaggressions
Diversity, equity, and inclusion
Power, privilege, and oppression
Institutional racism
Race dialogues and knowledge communities
2018 Community Sponsors



2019 Speakers and Facilitators Will be Announced in Fall 2018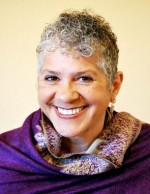 Filmmaker, CEO World Trust, Inc.
Shakti Butler, Ph.D, filmmaker, and Founder & President of World Trust, is a dynamic educator in the field of diversity and racial equity. She is a multiracial African-American woman (African, Arawak Indian, and Russian-Jewish) whose work as a creative and visionary bridge builder has challenged and inspired learning for over two decades.
She is the producer and director of groundbreaking documentaries including The Way Home, Mirrors of Privilege: Making Whiteness Visible, and Light in the Shadows. Her newest film, Healing Justice, addresses trauma, justice and healing and asks America to talk about the causes and consequences of our current system of justice.  She will be presenting Cracking the Codes: The System of Racial Inequity, which uses story, theater and music to illuminate the larger frame of structural/systemic racial inequity.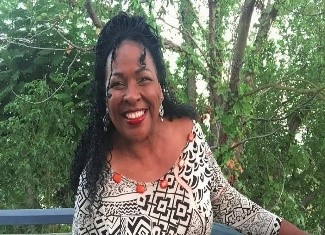 "The Self-Esteem Doctor"
In the late 1980s, Taylor was one of the first women of color to become a national and international motivational speaker.
She has made presentations for the Pentagon and in prisons, for corporate America and on college campuses, and for community groups and on military bases. Taylor is the author of seven books, an ordained elder in her church, founder of Women on the Grow Ministry, and a frequent radio guest. She is tasked with keeping the conference agenda flowing and the energy positive.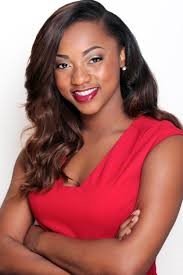 Hate Won't Win
Alana Simmons is the granddaughter of Rev. Daniel Simmons, one of the nine members of the Emanuel AME Church in Charleston, SC, who were killed as an intentional act of hate on June 17, 2015. She heads the national non-profit organization "Hate Won't Win", which promotes acts of forgiveness and gives voice to the message that love is stronger than hate. Alana will update the gathering on the Hate Won't Win Movement.
2018 Race Dialogue Facilitators
Dr. Terryl Ross (University of Washington)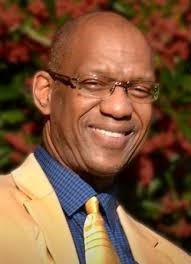 Terryl Ross, Ph.D, currently serves as Assistant Dean for Diversity, Equity, and Inclusion at the UW College of the Environment. He has more than 30 years of experience in the convergence of equity, emerging technology, social justice, and community building, including responsibility for diversity efforts at UW Bothell, Oregon State University, and Green River Community College.
Ross was a commissioned officer in the U.S. Army from 1982 to 1987. He holds a doctorate in educational communication and technology from the University of Washington.
He holds a Master's degree in Public Relations from Syracuse University and two Bachelor of Arts degrees from Eastern Washington University.
Dr. Leticia Nieto (St. Martin's University)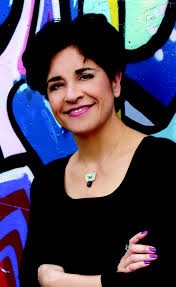 Dr. Leticia Nieto has been working for three decades with service providers in helping agencies, community groups, and learning communities. She is a Professor in the Master of Arts in Counseling Psychology program at Saint Martin's University, where she received the Outstanding Faculty of the Year Award in 2005. As a therapist and teacher, she applies her background in human development to anti-oppression education.
She specializes in Psychodrama, Playback Theater of the Oppressed.  Her book, Beyond Inclusion, Beyond Empowerment: A Developmental Strategy to Liberate Everyone, analyzes the psychological dynamics of privilege and oppression.
It offers readers ways to develop skills to promote social justice.  She shares those ideas with groups in the Northwest and Internationally.  Leticia loves to sing.
Leah Donnella (NPR'S Code Switch)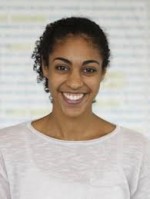 Leah Donnella is a producer on NPR's Code Switch team, where she primarily blogs and assists with the Code Switch podcast production. Code Switch is a race and culture outlet and a weekly podcast from American public radio network NPR. Code Switch has become an essential source for unflinchingly honest while empathetic discussions about race, ethnicity, and identity. Donnella identifies as multiracial. She graduated from Pomona College with a Bachelor of Arts in Africana Studies.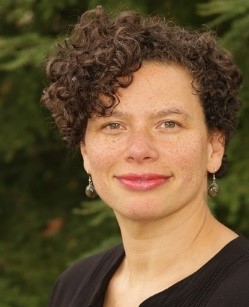 Cholee Gladney, M.A. Counseling Psychology, currently serves as Associate Director of Academic and Career Advising at The Evergreen State College in Olympia, WA. Cholee believes in the healing power of personal narrative for both the teller and the listener, and uses writing and imagery as expressive tools to locate and explore the most resonant parts of participants' stories. Cholee's current projects include short speculative fiction stories centering on themes of social change and a series of drawings exploring archetypal figures.
Dr. Beth Kraig (Pacific Lutheran University)

Beth Kraig's, Ph.D, strongest interests center on the history of discrimination and oppression (and resistance to those forces) in the United States, and especially in the 20th century. She is actively involved in interdisciplinary programs and fields of study, including Women's Studies and Peace Studies, and has participated in research and projects that center on the importance of historical thinking in interdisciplinary contexts. Dr. Kraig is a professor of History at Pacific Lutheran University.