April 2, 2020
Standard Rate: $225
Team Discount Rate: $202.50
PLU Staff/Faculty/Alumni: $125
Students: $50
How people talk (or don't talk) about race in their workplaces and educational environments is a strong indicator on whether an organization has an inclusive culture. It's high-stakes!
Intentionally preparing executives, managers, supervisors, administrators, faculty, students, and/or employees at all levels to engage in frank and, at most times, difficult conversations around diversity, equity, and inclusion is a strategic action towards mitigating risk, improving communication, and increasing productivity.
The People's Gathering: A Revolution of Consciousness conference is a professional/personal development learning experience and networking opportunity designed to move the (often dreaded) "Race Conversation" forward. The conference creates a supportive space in which participants engage in frank and open dialogue about race and racial disparities that are systemically present in work, school, and everyday life. They become more aware of how race shows up as structural barriers to realizing a diverse and inclusive environment and learn ways to navigate the sensitivity of it all by deepening personal understanding of the issues.
When first held in 2017, The People's Gathering gathered over 200 participants from all levels of government, education, business, and non-profit sectors. Participants responded that it proved a unique and fun opportunity to expand their professional and personal networks across cultures while gaining key skills for creating inclusive organizational cultures. In 2019, the conference drew nearly 300 participants committed to creating change in their workplaces and communities!
*For discount codes, contact Continuing Education (ce@plu.edu, 253-535-7722) prior to registering for the conference.
Conference Objectives
The conference is designed to provide participants with the knowledge, skills and tools necessary to:
Assess their current level of cultural competence (what knowledge, skills, and resources can you build on? Where are the gaps?)
Increase their awareness and understanding of the depth and breadth of institutional racism and its effect on organizational diversity, equity and inclusion goals.
Engage in effective community, school and workplace social justice dialogues.
Improve interpersonal savvy.
Build networks across culture, community and industry.
Conference Topics
Institutional racism
Implicit bias – unconscious bias
Cultural awareness, literacy, & competency
Microaggressions
Diversity, equity, and inclusion
Power, privilege, and oppression
Institutional racism
Race dialogues and knowledge communities
Accommodations
We are happy to provide accommodations to attendees in a variety of ways, including ASL interpretation, lactation space, multi-faith prayer space, dietary accommodations, and others.
Please contact ce@plu.edu as early as possible and no later than March 1, 2020, to request accommodations.
Community Sponsors
Is your organization interested in becoming a sponsor for 2020? Contact ce@plu.edu for more information!

2020 Featured Speakers & Presentations
The Defamation Experience
The People's Gathering is excited to feature THE DEFAMATION EXPERIENCE in our 2020 conference!
A nationally-acclaimed, interactive touring production, THE DEFAMATION EXPERIENCE begins with a riveting courtroom drama that explores the highly charged issues of race, class, religion, gender, and the law with a twist: the audience is the jury. Combined with an audience deliberation and a facilitated discussion, THE DEFAMATION EXPERIENCE is a unique opportunity for the community to engage in civil discourse about the most pressing social issues of our day.
Miss Melannie Denise Cunningham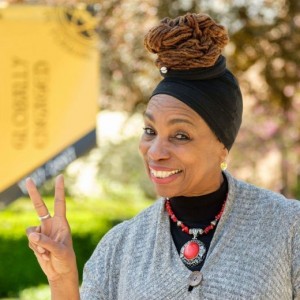 Founder of The People's Gathering: A Revolution of Consciousness! Conference and PLU Campus Ministry's Director of Multicultural Outreach and Engagement, Melannie Denise Cunningham has extensive experience working and creating conversations across difference. She organized Tacoma's first citywide Martin Luther King Jr. Celebration in the 1980s and spearheaded an effort that led to the City of Tacoma to become the first city in the United States to accept the "Hate Won't Win" challenge. As the Director of Multicultural Outreach and Engagement at Pacific Lutheran University, Melannie serves as a mentor to hundreds of students of color that join the PLU community. Her work extends beyond our borders through serving on the Tacoma Sister Cities Council (George, South Africa, Committee) and Women of Vision, an NGO registered with the United Nations.
In 2018, Melannie was selected as the Greater Tacoma Peace Prize Laureate, recognizing her long history of work on racial reconciliation, promoting peace, and creating community conversations. Laureates are selected annually and receive a trip to the Nobel Peace Prize events in Oslo, Norway. Melannie documented her trip on her website 253 Peace Queen (https://253peacequeen.com), including her meetings with members of the Nordic Black Theatre, Sámi activists, and more. She continues to document her experiences as the Peace Queen and is working on a documentary about her trip and work.
Race Dialogue Group Facilitators
Facilitators will be announced in early 2020
2019 Featured Speakers
Dr. Kathy Obear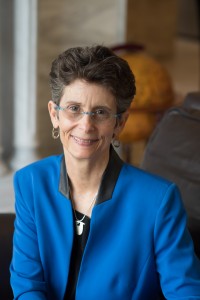 A successful author of three books (…But I'm Not Racist!, Turning the Tide, In It For the Long Haul) with over 30 years of experience specializing in conflict resolution, change management, and creating inclusive environments, Dr. Kathy Obear is a leading expert in helping to establish socially just environments where everyone feels valued and respected.
As the founder of The Center for Transformation and Change, Kathy has given speeches, facilitated training sessions, and consulted to top leaders at hundreds of universities, human services organizations, and corporations across the United States and internationally with a goal to increase the passion, competence, and commitment to create inclusive, socially just environments for all members of the organization.
Kathy is a Co-Founder of the Social Justice Training Institute (www.sjti.org). For 20 years, she and her colleagues have helped over 3,000 people deepen their capacity to be effective organizational change agents and to create greater racial and social justice.
Dr. Maria Chávez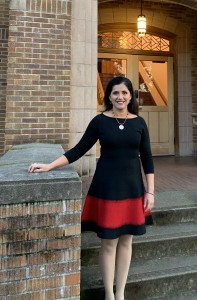 Dr. Maria Chávez is an Associate Professor and the Chair of the Political Science department at Pacific Lutheran University.  She is the author or co-author of four books. The first, Everyday Injustice: Latino Professionals and Racism (2011) won the prestigious American Political Science Association's Latino Caucus Best Book Award in Latino Politics published in 2011.  She is lead co-author of Living the Dream: New Immigration Policies and the Lives of Undocumented Latino Youth (2015) and co-editor of Latino Peoples in the New America: Racialization and Resistance (2019).  Her new book, Latino Professionals in America: Testimonios of Policy, Perseverance, and Success is scheduled for publication in May (Routledge, 2019).  She has also published many peer-reviewed articles, book chapters, newspaper editorials, and blogs regularly for www.racismreview.com.
Dr. Chávez's work centers on the progress and barriers of Latinos in American society. Specifically, her research is focused on the political and social incorporation of Latinos in various locations and circumstances ranging from vulnerable undocumented Latinos living in the shadows to successful Latino professionals.
Among her academic laurels, Dr. Chávez was awarded the American Political Science Association's Centennial Grant Award in 2016 and APSA's Small Research Grant Award in 2015. She has served as a fellow for the Tomas Rivera Policy Institute and was the recipient of the Washington State Hispanic Chamber of Commerce Award for her research on Latino lawyers. While a doctoral student, she received the Washington State University President's Award for Student Leadership for her work mentoring undergraduate Latino students.
2019 Race Dialogue Group Facilitators
Dr. Terryl Ross (University of Washington)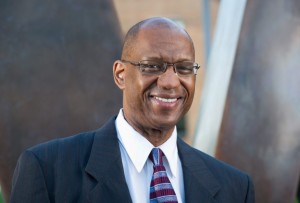 Terryl Ross, Ph.D, currently serves as Assistant Dean for Diversity, Equity, and Inclusion at the UW College of the Environment. He has more than 30 years of experience in the convergence of equity, emerging technology, social justice, and community building, including responsibility for diversity efforts at UW Bothell, Oregon State University, and Green River Community College.
Ross was a commissioned officer in the U.S. Army from 1982 to 1987. He holds a doctorate in educational communication and technology from the University of Washington, a master's degree in public relations from Syracuse University, and two Bachelor of Arts degrees from Eastern Washington University.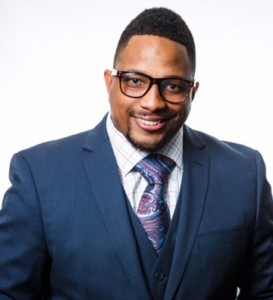 Paul E. Fuller, Jr., is the Senior Pastor and found of Next Level Christian Center located in Tacoma, WA. He is also the CEO of Fuller & Fuller Leadership Solutions, where he and his company take great joy in providing effective Leadership Development Strategies for small business owners, entrepreneurs, organizations, and individuals.  Pastor Paul has a full understanding of what it means to struggle and teaches from a place of transparency, sharing stories and life lessons on overcoming adversity, and discovering the leader within.  He has traveled across this nation speaking life and motivating leaders to believe in themselves and the idea that no matter what happens, no matter the circumstance, they can rise above the ashes of failure into success.  Pastor Fuller was born and raised in the Pacific Northwest.
Minty LongEarth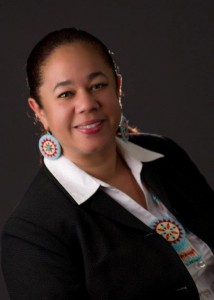 Minty currently serves as the Senior Community Engagement Specialist on staff with Seattle's Community Police Commission and was the first appointed Executive Director for the South King Council of Human Services.
Prior to that role, she served as Interim Executive Director for United Indians of All Tribes Foundation (UIATF), an historic nonprofit RIO (Recognized Indian Organization) that champions, develops, and provides quality educational, cultural, social and socio-economic services that benefit all Indigenous People living in and around the Puget Sound Region, especially tribal families, elders and youth.
Before stepping into the interim leadership, she oversaw UIATF's groundbreaking contract with Washington State's Department of Corrections, providing religious and cultural services to the Native American and Alaska Native men and women incarcerated in all twelve state prisons. Under Minty's leadership, the UIATF prison program grew into a model that is being studied across the nation. As Program Manager, Minty was a skilled and respected negotiator. In her capacity there, Minty provided technical advisory and training on cultural competencies around issues impacting Native/Indigenous people under incarceration to the superintendents and leadership statewide.
Minty is a citizen of the Santee Indian Nation of South Carolina, mixed with Creek (Muskogee)/Choctaw/African-American, Latina and Anglo-American ancestry. From 2007-2014, she was served as appointed Third Chief for the Santee Indian Nation of South Carolina (a federally unrecognized Tribe) and she served her tribal government by handling external communications and tribal relations development.
As the co-founder and former co-owner of Colors NW Inc., the first multicultural media vehicle of its kind, Minty has a wide range of business and management experience. During Minty's time as Director of Community Relations (2001-2009), the company won more than 30 awards for excellence in journalism, community partnership, and responsible media.
Minty was the recipient of Seattle University's Public Service Award in 2012 and was named a Woman Trailblazer in 2004 by the Women of Color Empowered. She was a Clarence Jupiter Fellow at UW in 2002-2003, notable as the only Jupiter fellow without a college degree. She has served on the University of Washington's Native American Advisory Board since 2002, and is an advisory board member for Hip Hop Loves Foundation. On January 1, 2014, Minty was appointed to the Huy (pronounced "hoyt") Advisory Board, continuing to advocate for the rights of incarcerated Native American and Alaskan Native men and women. Minty is the board Chair for HEAL for Re-Entry and joined the board for the Public Defender Association in fall of 2017.
She gained recognition as a motivational keynote speaker and private consultant specializing in multiethnic Indigenous heritage, transracial adoption, urban Native awareness, Greek Lettered Organizational affairs, multiracialism, multiculturalism and cultural nuance. Her guest lectures, trainings and workshops have brought her to major universities and colleges across the country, several community colleges, high schools and elementary schools, governmental and state agencies and departments, community and non-profit organizations, corporations, museums and local theaters. She has been featured in documentaries and articles focusing on multi-ethnic identity.
Minty is a passionate genealogist, working in her little spare time to connect families and their histories. She is also a published poet and playwright and the co-host of the popular podcast Breakdances with Wolves: Indigenous Pirate Radio.
Gerry Ebalaroza-Tunnell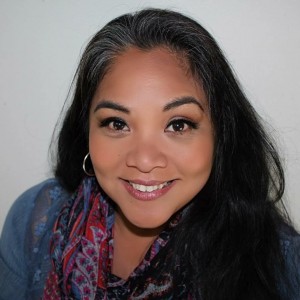 Gerry Ebalaroza-Tunnell is a doctoral student at the California Institute of Integral Studies. She identifies as a Pacific indigenous scholar, a Wayfinder, a student, a transformative leader, and a designer of change. Born and raised in Honolulu, Hawaii, Gerry understands the power of being an indigenous leader living in a Westernized world. As a cultural practitioner, she has learned and continues to learn how to walk in both worlds.
A certified trainer of the Institute of HeartMath's Resilience Advantage Program, a graduate from Antioch University's Master of Whole Systems Design, and a Social Science major from Washington State University, Gerry understands the importance of co-creating change and the social sciences of learning together. She believes that through systemic thinking and daily practice of resilience, we can move towards cultivating an environment of cohesiveness and synchronicity.
Gerry hopes to share with the world the wisdom of what it means to be an indigenous leader. A living, breathing, dynamic skill which includes aspects such as adaptive capability, multi-dimensional intelligence, empathetic humanity and the kind of authenticity and ethical conviction that grows valiant and honorable individuals.
Joseph Colón
Joseph Colón is a homegrown collective action leader and anti-racism activist with a passion for social justice, equity, and systems change.  Joseph has extensive cross-sector experience from local, grassroots organizations to institutions of higher education. Joseph's situatedness is as a first generation, biracial, latinx scholar who took a circuitous, non-traditional path to and through higher education. Joseph's perspectives and insights are informed by western philosophy, Buddhist spiritual tradition, and critical pedagogy of thinkers such as Cornel West, bell hooks, john a. powell, Paulo Freire, Robin Di Angelo and layered in esoteric pop-cultural references.
A locally-renowned educator and facilitator, Joseph has conducted anti-racist, culturally, responsive training across the state for hundreds of participants from youth development personnel to c-level executives.  Joseph's success engaging folks in navigating intense emotions in spaces of tension lies his ability to bridge academic inquiry to everyday, lived experience with a cheerful sense of existential dread and a tragicomic sense of humor.
As a curriculum design specialist, he has accomplishments in creating Culturally Responsive Anti-Bias curriculum with School's Out Washington, culturally relevant STEM curricula for minoritized students with the University of Puget Sound (where he served as Assistant Director of Diversity and Inclusion), Persistence and Completion classes with College Success Foundation, and is currently co-creating a social justice-lensed history program with the Buffalo Soldiers Museum in Tacoma, WA. Joseph currently serves as the Assistant Director of Collective Action with The Foundation for Tacoma Students.
Dr. Kathy Obear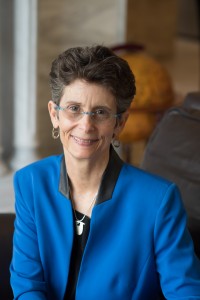 A successful author of three books (…But I'm Not Racist!, Turning the Tide, In It For the Long Haul) with over 30 years of experience specializing in conflict resolution, change management, and creating inclusive environments, Dr. Kathy Obear is a leading expert in helping to establish socially just environments where everyone feels valued and respected.
As the founder of The Center for Transformation and Change, Kathy has given speeches, facilitated training sessions, and consulted to top leaders at hundreds of universities, human services organizations, and corporations across the United States and internationally with a goal to increase the passion, competence, and commitment to create inclusive, socially just environments for all members of the organization.
Kathy is a Co-Founder of the Social Justice Training Institute (www.sjti.org). For 20 years, she and her colleagues have helped over 3,000 people deepen their capacity to be effective organizational change agents and to create greater racial and social justice.
2018 Featured Speakers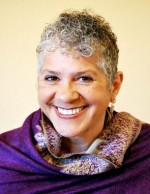 Filmmaker, CEO World Trust, Inc.
Shakti Butler, Ph.D, filmmaker, and Founder & President of World Trust, is a dynamic educator in the field of diversity and racial equity. She is a multiracial African-American woman (African, Arawak Indian, and Russian-Jewish) whose work as a creative and visionary bridge builder has challenged and inspired learning for over two decades.
She is the producer and director of groundbreaking documentaries including The Way Home, Mirrors of Privilege: Making Whiteness Visible, and Light in the Shadows. Her newest film, Healing Justice, addresses trauma, justice and healing and asks America to talk about the causes and consequences of our current system of justice.  She will be presenting Cracking the Codes: The System of Racial Inequity, which uses story, theater and music to illuminate the larger frame of structural/systemic racial inequity.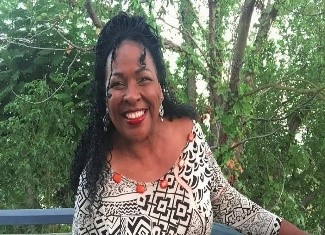 "The Self-Esteem Doctor"
In the late 1980s, Taylor was one of the first women of color to become a national and international motivational speaker.
She has made presentations for the Pentagon and in prisons, for corporate America and on college campuses, and for community groups and on military bases. Taylor is the author of seven books, an ordained elder in her church, founder of Women on the Grow Ministry, and a frequent radio guest. She is tasked with keeping the conference agenda flowing and the energy positive.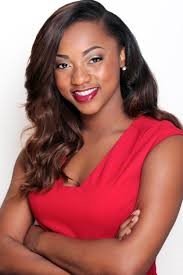 Hate Won't Win
Alana Simmons is the granddaughter of Rev. Daniel Simmons, one of the nine members of the Emanuel AME Church in Charleston, SC, who were killed as an intentional act of hate on June 17, 2015. She heads the national non-profit organization "Hate Won't Win", which promotes acts of forgiveness and gives voice to the message that love is stronger than hate. Alana will update the gathering on the Hate Won't Win Movement.
2018 Race Dialogue Facilitators
Dr. Leticia Nieto (St. Martin's University)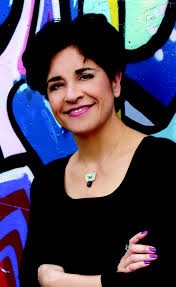 Dr. Leticia Nieto has been working for three decades with service providers in helping agencies, community groups, and learning communities. She is a Professor in the Master of Arts in Counseling Psychology program at Saint Martin's University, where she received the Outstanding Faculty of the Year Award in 2005. As a therapist and teacher, she applies her background in human development to anti-oppression education.
She specializes in Psychodrama, Playback Theater of the Oppressed.  Her book, Beyond Inclusion, Beyond Empowerment: A Developmental Strategy to Liberate Everyone, analyzes the psychological dynamics of privilege and oppression.
It offers readers ways to develop skills to promote social justice.  She shares those ideas with groups in the Northwest and Internationally.  Leticia loves to sing.
Leah Donnella (NPR'S Code Switch)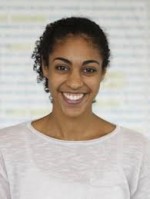 Leah Donnella is a producer on NPR's Code Switch team, where she primarily blogs and assists with the Code Switch podcast production. Code Switch is a race and culture outlet and a weekly podcast from American public radio network NPR. Code Switch has become an essential source for unflinchingly honest while empathetic discussions about race, ethnicity, and identity. Donnella identifies as multiracial. She graduated from Pomona College with a Bachelor of Arts in Africana Studies.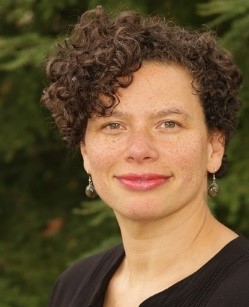 Cholee Gladney, M.A. Counseling Psychology, currently serves as Associate Director of Academic and Career Advising at The Evergreen State College in Olympia, WA. Cholee believes in the healing power of personal narrative for both the teller and the listener, and uses writing and imagery as expressive tools to locate and explore the most resonant parts of participants' stories. Cholee's current projects include short speculative fiction stories centering on themes of social change and a series of drawings exploring archetypal figures.
Dr. Beth Kraig (Pacific Lutheran University)

Beth Kraig's, Ph.D, strongest interests center on the history of discrimination and oppression (and resistance to those forces) in the United States, and especially in the 20th century. She is actively involved in interdisciplinary programs and fields of study, including Women's Studies and Peace Studies, and has participated in research and projects that center on the importance of historical thinking in interdisciplinary contexts. Dr. Kraig is a professor of History at Pacific Lutheran University.