Sales Success: Tools & Skills Training

Check out three programs to improve your outcomes
These courses are designed for business owners, managers, non-profit organizations and people looking to develop a side hustle – Instructed by Jeff Hayes, founder of SellWell Solutions.
Register today!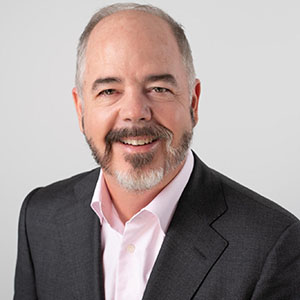 Jeff Hayes, founder of SellWell Solutions has sold millions of dollars in products and services to a wide range of companies, including Fortune 500s and small businesses across the US and around the world. His method is process-oriented and prospect-focused. During his 20 years in sales, he's been cataloguing the most successful sales techniques and workflows, distilling them into a teachable, repeatable framework for consistent sales success.
Create A Highly Effective Elevator Pitch
March 1, 2022 6:30-8:30 p.m.
one 2-hour session, fully online, live, $49.00

In a roomful of distracted professionals, a polished, engaging Elevator Pitch is one of the best ways to make yourself and your business more memorable. A clear, concise, and personalized elevator pitch will allow your cross-referral network to:
·         Differentiate you from the pack
·         Think of you when referral opportunities arise
·         Help you grow an abundant roster of ideal clients
This 2-hour online real-time course will teach students how to craft a winning Elevator Pitch. At the conclusion of the course, students will have:
·         A rehearsed and polished 45-second elevator pitch
·         A new understanding of how to position (or re-position) their business
·         A toolkit of marketing language describing key aspects of their business that can be re-assembled for other purposes and settings
·         A template for building and improving their future elevator pitches
·         Awareness of the foundational elements that make up a comprehensive brand platform
Components of a High-functioning Sales Pipeline
March 15 and 22, 2022, 6:30 – 8:30 p.m.
two 2-hour sessions,  fully online, live, $99.00
Sales is a complicated, multi-disciplinary, and often frustrating profession. It's filled with uncertainty, so the last thing a growth-oriented salesperson needs is tool kit that slows them down, muddies the waters, or doesn't conform to their real-world tasks. A High-functioning Sales Pipeline saves your company time and money by harmonizing many of these components, including:
Streamlining sales meetings
Building your daily sales call list
Documenting the outcome of each call, including your action plan for following-up
Tracking every sales activity so that overall sales productivity can be measured and assessed
Outlining your goals for your next call with each Prospect and Lead
Simplifying handoffs
In this 4-hour online real-time course students will learn how to assemble a High-functioning Sales Pipeline that reflects the needs of a professional services firm. At the conclusion of the course, students will have:
A scorecard for translating weekly sales activities into a single sales productivity score
An overview of the current state of sales technology (CRMs, dialers, more)
A method for tracking the routines, activities, and actions that keep your Sales Pipeline full
An understanding of the value of creating and maintaining a 'sales conversion checklist'
A framework for building or upgrading your own High-functioning Sales Pipeline
April 5 – May 17, 2022, 6:30-8:30 p.m.
seven 2-hour sessions,  fully on-line, live, $345.00
Our Sales Excellence course will boost your daily, monthly, and quarterly sales productivity, improving your sales performance year-to-year. The course de-mystifies the entire sales process, revealing how top-sellers prepare their calls, set and track their goals, develop their pitches, and close new business. You'll learn how to integrate sales data, prospecting activities, and process iteration into a unified sales program that will continuously level-up your individual and sales team productivity.
This 14-hour online real-time course teaches a system of selling that will be useful for the remainder of your business career.
Here's an outline of what will be covered in this course:
Empathy, Inquiry, and Making Your Prospects Successful
Anatomy of a Cold Call
Creating and Using a Relationship Action Plan
Meaningful, Actionable Reporting
Becoming Tougher, Calmer, and more Resilient
Closing Deals and Getting to the Yes
At the conclusion of this course, you will have gained:
A functional understanding of advanced Business Development concepts
A set of daily sales routines
A framework for iterating sales data management and workflows
An insider view of what happens on the sales floor
A toolkit for selling with confidence
Who will benefit from these programs:
Business Owners
Managers
Non-Profit Organizations
People looking to develop a side hustle
Delivery Method: Fully on-line, live
Credit Type: Non-credit