Department of Human Resources
Summer Wellness 2015
PLU offers wellness classes for staff and faculty during each term throughout the year. Summer classes are split into two sessions with a Boot Camp Week in between. Click here to view the flyer.
Session 2: July 21 – August 20
Classes are $10 each, or take all three in a session for $25.
Minimum enrollment for each class is 12.
Click here to sign up.  For questions, please contact HR at humr@plu.edu or (253) 535-7185.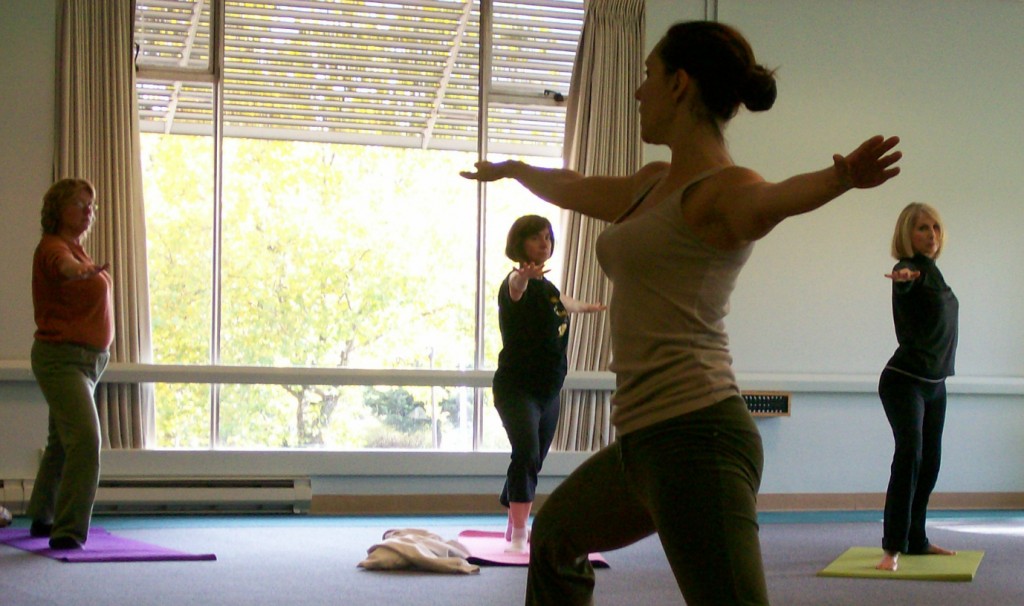 Session 2
When: Tuesdays, 12:15pm – 12:45pm
Where: Columbia Center (Class may meet outside, weather permitting)
Instructor: Jody Horn
Staff, administrators, and faculty are invited to take a quick pause in your work day to focus on building strength, flexibility, and balance through hatha (physical practice) yoga. You will learn various asanas or poses individually and then combine them in a flow. At the end of the half hour, you will feel invigorated and refreshed to go back to work. Please bring a yoga mat and a strap/belt.
When: Wednesdays, 12:15pm – 12:45pm
Where: Fitness Center
Instructor: Allison Stephens
Build strength, stability, and balance through body weight exercises, weight-bearing exercises, traditional abdominal exercises, pilates and plank.  Please bring a mat or towel.
Remember to bring your PLU ID card for classes in Memorial Gym/Fitness Center.
When: Thursdays, 12:15pm – 12:45pm
Where: Columbia Center; (July 23 in East Campus Gym)
Instructor: Ebony Weber
Set to uplifting, faith-infused music, this class combines basic step moves and toning exercises to burn fat and strengthen muscles. This class is designed to get your heart pumping and your body feeling strong!