The School of Arts and Communication Health & Safety Guidelines
As of Saturday, March 12, the PLU campus has moved to a mask-optional policy in concert with changes at the state level and recommendations of the Tacoma-Pierce County Health Department. In addition, the university will no longer mandate proof of vaccination for visitors attending campus events.
Night of Musical Theatre presents
Before the Parade Passes By:  Musical Reflection on the Discovery of Joy
May 13-14 @ 7:30pm; Eastvold Auditorium
Director: Riley Penland
Music Director: Trevor Kytola and Emma Christensen
A musical revue filled with incredible songs about taking action and embracing joy in life!
Spotlight Season Ticket Prices
$10 general admission
$5 seniors (60+), military, alumni, and PLU community (faculty/staff/families)
Free for PLU students and 17 and younger
Student Season Ticket Prices
$5 general admission
Please note that for the 2021-22 academic year, tickets will be sold at the door only. Additionally, please be aware that credit and debit cards will be the only form of payment accepted.
Alpha Psi Omega presents
The Laramie Project
by Moisés Kaufman and members of the Tectonic Theater Project
November 5-6 @ 7:30pm and November 7 @ 2pm; Studio Theatre
Director: Dylan Ruggeri
A breathtaking theatrical collage about the tragic assault of gay college student Matthew Shepard exploring the depths to which humanity can sink and the heights of compassion to which it can rise.
PLU Dance Team presents
Dance Team Winter Showcase
December 4 @ 7:30pm; Eastvold Auditorium
Choreography: PLU Dance Team and student choreographers
A remarkable evening of original choreography by PLU Dance Team and student choreographers.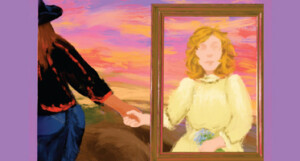 Vpstart Crow presents
Late: A Cowboy Song
by Sarah Ruhl
March 3-5 @ 7:30pm; Studio Theatre
Director: Peyton Noreen
Mary, always late and always married, longs to live a life she wants to live, regardless of the choices she's already made.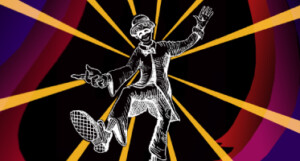 Pippin
Music and Lyrics by Stephen Schwartz
Book by Roger O. Hirson
March 17-19 @ 7:30pm and March 20 @ 2pm; Eastvold Auditorium
Director: Jeff Clapp
Music Director: Zachary Kellogg
Choreographer: Sarah Seder
Young prince Pippin searches for the secret to true happiness and fulfillment on his quest to be extraordinary.
DANCE 2022
April 29-30 @ 7:30pm; Eastvold Auditorium
Concert Adviser: Sarah Seder
A dynamic and spectacular night of dance with choreography by faculty, guest artists, and students.
Miranda's Cafe
by Tina Cao, Hanne Ferguson, Kenzie Knapp, Nathan Lovitt, Bil Nowicki, and Dylan Ruggeri
May 5-7 @ 7:30pm; Studio Theatre
Director: Tom Smith
An evening of student-written short plays set in Miranda's coffee shop.