PLU's Theatre & Dance Department fully supports student productions and organizations as a means for professional growth, development and leadership. Unlike some colleges that only allow student productions in small theaters with limited budgets, our Theatre & Dance student organizations have access to an array of performance spaces, from the intimate Cave in the student union, to our flexible 150-seat Studio Theatre, and even our 600-seat Eastvold mainstage!

"The Pillowman" by Vpstart Crow (2016)


"The House of Blue Leaves" by ΑΨΩ (2015)
Alpha Psi Omega (ΑΨΩ) is a national theatre honor society, dedicated to recognizing student achievement in collegiate and university theatre and providing a wider fellowship for those interested in theatre. Students who qualify for membership (based on volunteered time and participation in theatre) can elect to be inducted.
PLU is nationally recognized as the Theta Pi (ΘΠ) cast. At PLU, APO facilitates and sponsors student productions and performing groups. Additionally, APO offers many member-only events, including social outings, production viewings and service opportunities.
Pacific Lutheran University Dance Team includes a dedicated group of dance students who perform a range of dance styles including, jazz, funk, modern and synchronized movement vocabularies. The students perform at half time events for men's and women's teams and participate in occasional competitions. Students audition in the Fall term.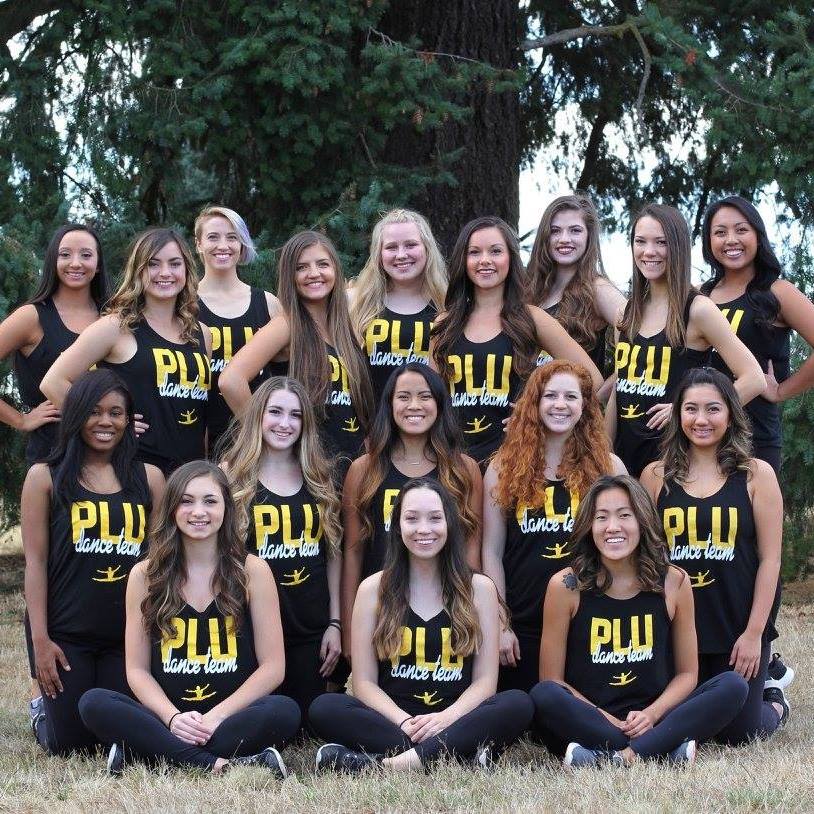 Vpstart Crow provides support to those interested in producing and/or directing challenging, minimalist pieces of theatre. Vpstart Crow events usually take place in "found" or alternative spaces.
The title of the organization comes from a snide comment made by English Renaissance playwright Robert Greene about an up-and-coming rival playwright by the name of William Shakespeare. Thus, Vpstart Crow often produces plays that ask audiences to reevaluate their ideas about the art of theatre.
Night of Musical Theatre
Night of Musical Theatre is a student-created organization that mounts a student-created musical revue annually and supports students interested in producing and/or performing musical theatre.
Clay Crows is dedicated to improvised theatre. The Clay Crows offer evening shows each semester, presenting a variety of short and long-form improv. Additionally, they host free, weekly improv workshops, open to all students.