Crafting your Graduate Personal Statement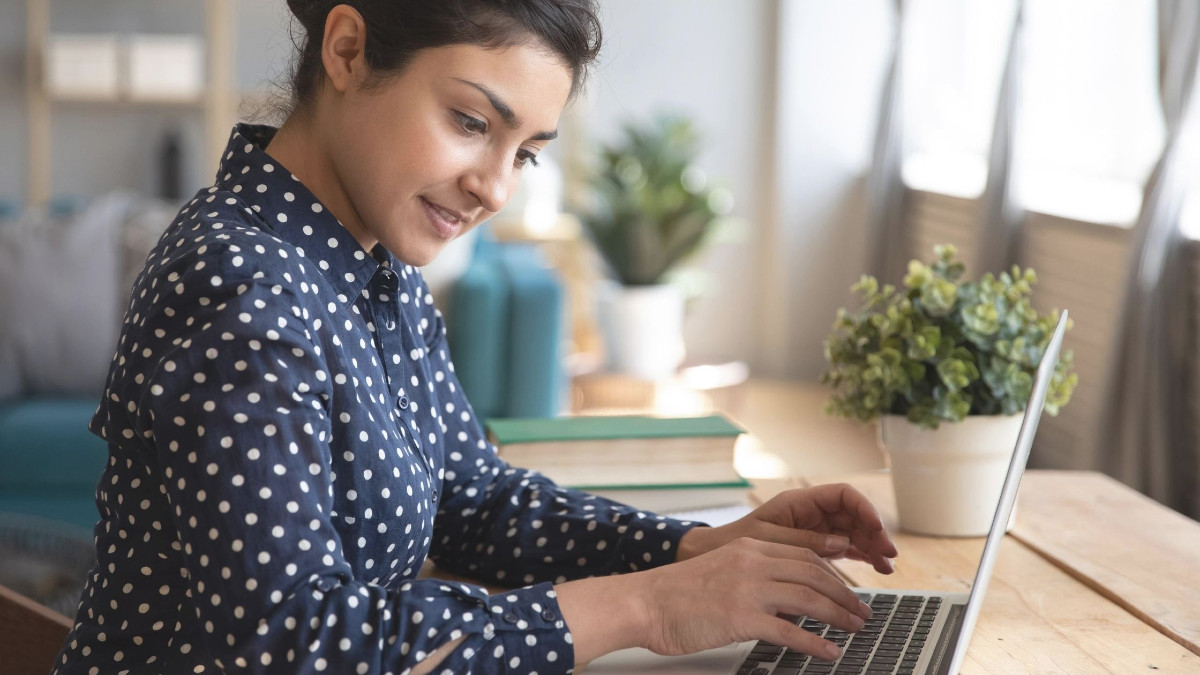 August 11, 2020
The personal statement component is crucial in telling your story for applying admission to a professional graduate program. It should focus on your professional and academic goals and how your desired graduate program would help you achieve them. This article covers 5 key points for a strong and competitive application essay.
If you are considering pursuing a graduate degree in a professional field, the application process can be daunting.  Most applications require letters of recommendation, standardized exams and official scores, transcripts, and a personal statement of professional goals.
The personal statement component is crucial in telling your story.  Your graduate application essay should focus on your professional and academic goals and how your desired graduate program would help you achieve them.
All too often, admission committees see personal statement essays that pack in too much information about the applicant.  The graduate-level personal essay should highlight two or three major accomplishments or traits that can be a topic of conversation during the in-person interview, and that also reflects aspects of their resume.
5 key points to include in an impressive and exceptional personal statement that stands out from the crowd.
If the graduate essay does not prompt you to answer the following questions, you should consider addressing the following 5 questions in your writing: what prompted you to want to be in this field/program? What is your passion related to this program? What are your goals or visions for the future with this degree? How is this program going to help achieve your goals? Finally, why do you think you will be successful in this program/field? These questions are crucial in formulating your personal statement and making yourself stand out to the admissions committee.
1. What influenced your passion and desire to enter this field? (e.g. becoming a nurse, a teacher?)
Draw on a story or personal anecdote, and cultural experience that inspired your interest in the chosen field and fueled your passion. For example, your passion for teaching may come from tutoring a younger sibling for many years, or finding yourself always helping others understand academic concepts through your undergraduate studies. The key focus is to answer the question, "What gets you out of bed in the morning?", "what fuels your passion?", and "why do you want to pursue this program?". This is where you begin your life story which should blend personal narrative with an introduction to your passions and motivations.
2. What are your career goals after completing this degree?
The goal is to articulate what personal, academic, and professional goals relate to your desired program and its outcomes. The earlier section above addresses how the past and present explain the 'why' behind your passion and interest in the field, but strong personal statements also highlight the future. Key questions to address are 'how would you use this degree in your future career'?, 'how will you make a difference in your community, or society, or the world'?
In the case of graduate nursing programs, explain what you will do with your degree that will benefit others. If you are pursuing a nursing degree, assess your personal goals that align with a specific career in nursing. Do you see yourself as an RN, or do you have a goal to bring innovation or reform to current systems in the healthcare industry? This is your chance to dive into your future plans and how this degree will help you excel.
3. What do you perceive to be the greatest opportunities or concerns in the field of your desired program?
This question allows you to explain why this career choice is the best for you and demonstrates to the application committee that this is the best program for you. By addressing what you know about the program's field of study, you are demonstrating that you have taken extra steps, and have done the research to have knowledge and understanding about the industry you are looking to get into.
4. How this program can help you reach your goals?
This section helps to show that you are a serious candidate. Make sure you research the program and university you're applying to and adopt the specific vocabulary that the school uses to describe their academic objectives; this shows that you were purposeful and intentional, which adds authenticity to your application. For example, if the program emphasizes diversity and inclusion, it might help to research what the school's stance on diversity is, and how it can and will shape your academic and personal experiences, both past and future ones. Demonstrate your knowledge about the program by using keywords from the learning outcomes and curriculum as published by the institution/program website. Provide examples of which classes or other parts of the program you are most excited to explore.
5. What strengths will help you excel, or any challenges to overcome for completing the program?
Revisit a relevant anecdote mentioned in previous sections to better explain with detail why you are best suited for this program. The goal is to highlight what knowledge and skills, both technical and interpersonal, you possess that will drive you to success in this program. For example, if you have experience in marketing or statistical analysis, try to highlight what you have learned in your professional and informal experiences, and how it shaped you.
When it comes to addressing challenges, it is important to mention challenges that you can grow from, as well as specific steps you plan to take to lead you to such growth. As an example, you might face being employed full-time or having children to care for, and finding childcare during the day while being enrolled in a program. Explain to the reader what steps you would take in time-management and prioritization to show how you will overcome these obstacles and excel in the program.
We have summarized these five questions in a quick guide in PDF.  You can download it to use as a reminder when you craft your personal statement.
PLU offers graduate programs in the fields of education, nursing, Marriage and Family Therapy, business administration, finance, marketing analytics, kinesiology, and creative writing. Explore each program website for more helpful resources to help you get ready for the next degree and advance your career goals.
Request Information
Find out more about the graduate programs at PLU
LEARN MORE
Speak to an Admission Counselor
Schedule an appointment with the Graduate Admission Counselor for more information.
SCHEDULE
Information Session
Sign up for an information to learn more about a graduate program.
SCHEDULE