PLU's Kinesiology Team takes third at national sports medicine knowledge bowl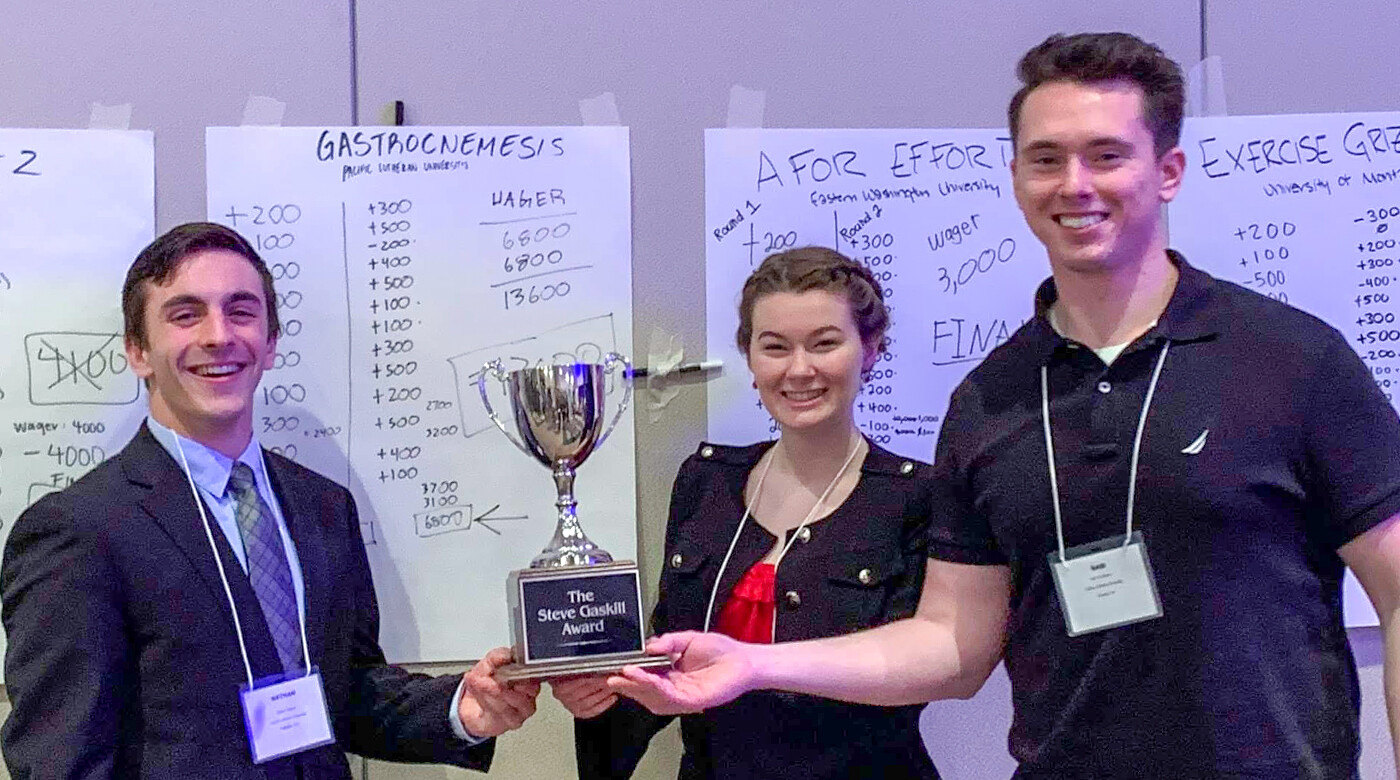 June 30, 2021
By Silong Chhun
PLU Marketing and Communications
In June, PLU's Kinesiology Team—Emily Whittaker '21, Alyssa Pociernicki '22, and Brianna O'Malley '21—finished third in the 2021 American College of Sports Medicine (ACSM) National Knowledge Bowl.
"This achievement is significant to us and PLU because it shows how great our undergraduate program is and the opportunities it offers," said Pociernicki. "It put PLU on the map and I couldn't be happier about that as this school deserves the recognition."
Whittaker, Pociernicki, and O'Malley competed against winners of all eleven ACSM regions, including large public universities like the University of Alabama, Michigan State University, and Baylor University. The competition was divided into two rounds, followed by a final jeopardy question. The trio of competitors from PLU excelled in the categories of metabolism, anatomy, behavior, and endocrinology.
"This experience was one for the books. I used to compete on a knowledge bowl team in high school, so it was fun to compete again and represent the department of kinesiology," said Pociernicki. "It brought me a lot closer to Brianna and Emily and created a stronger relationship between the three of us."