PLU Media Lab students win Emmy for documentary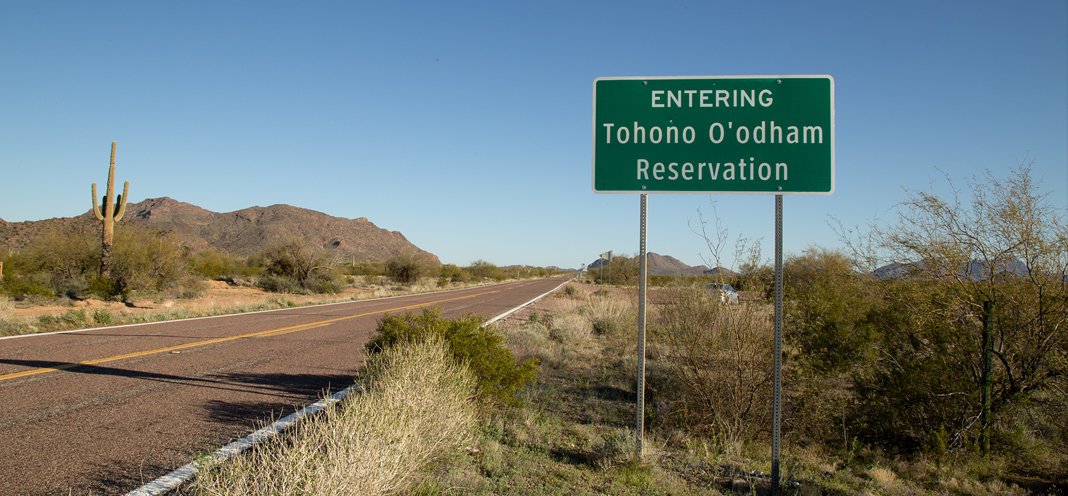 July 1, 2021
The documentary Eyes Above: Militarization of Sacred Land was produced, filmed, and edited by an all undergraduate team of students. The students recorded footage in early 2020 and edited it remotely during the pandemic.
Eyes Above: Militarization of Sacred Land explores how the Tohono O'odham Nation in southern Arizona grapples with the encroaching surveillance technologies implemented on their land as the United States further militarizes its border with Mexico. Members of the O'odham Nation share their stories of life under the watchful eye of surveillance and the U.S. Border Patrol.
The film project was directed and produced by students Brennan LaBrie, Hallie Harper, Hanna Mccauley, Sarah Ward, Raven Lirio, Emily Groseclose, Ben Leschensky and Seley Nemish. Communication Department faculty member Kate Hoyt is the documentary advisor for the team.
Students began principal photography in Arizona during January 2020 and collected additional footage and interviews in February before the COVID-19 pandemic forced much of the country into lockdown.
They premiered the film virtually this April. You can view the documentary premier on the PLU YouTube page. The Northwest Region College Emmy Award recognizes their important work, impressive skills, and limitless talents.