Staying true to tradition PLU alumni, friends, families, rowing fans alike gathered at American Lake for the annual Meyer – Lamberth Cup Races. Adding onto this fun-filled day, the LCAA has annually recognized generous contributors to PLU Rowing with induction into the Golden Oar Society. Immediately following this year's regatta, the LCAA hosted a gathering at the HUB Restaurant in Tacoma to formally induct Patsy and Dave Johnson into the Golden Oar Society.  PLU rowing alums spanning five decades gathered to honor the Johnson's. Their generosity has touched the lives of the entire PLU crew for decades. Anna (D. Deschamps) Harness read a heartfelt letter of what it meant to gather at the Johnson's home for the Pacific Coast Championships so many years ago. Tears were followed by more tears as we all became equally emotional hearing words from Dave and Patsy about what it meant to them to be part of the PLU rowing family.
In lieu of the traditional President's Letter, we would like to take a moment and reintroduce the LCAA Board Members. We are very excited to have some new blood on the board!
Doug Nelson, LCAA President
PLU 1990 Graduate
PLU Varsity Rowing Coach 1991 – 2000
PLU Crew 1987 – 1990
I am currently a Recreation Manager with the City of Federal Way. My wife, Maria, and I live in Fife, WA with our 4 boys. I am currently coaching Master's Rowing at the Commencement Bay Rowing Club on American Lake. Also in my spare time, I enjoy cycling, trail running, and attending our kid's scholastic and sporting events.
I have thoroughly enjoyed serving on the LCAA. I first became involved during the PLU Rowing 50th Anniversary celebration. I have been hooked on rowing since my first day in a boat. I look back at my time as a rower and coach and realize how very significant it has been in my development, both personally and professionally. Today, serving on the LCAA is a great way for me to give back to the sport and the school that gave me so much. I have really enjoyed getting to know Coach Andy and Coach Dave, as they lead the Women's and Men's Teams, respectively. Both teams are filled with amazing student-athletes, that seem to get better and better each year. Most of our LCAA events have been aimed at getting our alumni together, and it has been great to reunite with my former teammates and lifelong friends.
Feel free to contact me if you would like to be involved with any LCAA activities.
GO LUTES!!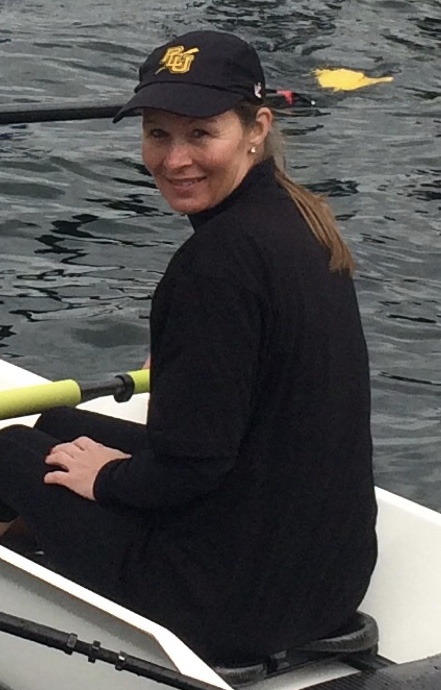 Kathy Corey
Vice President LCA
PLU Graduated 1991
PLU Crew 1987-1991 Men/Women's
My involvement with the LCAA began in the spring of 2012. I was asked to help out with the 50th Anniversary Celebration and since that time have taken on the role of Secretary, and in recent years, Vice President. I love being involved with the PLU rowing family after many years away. As with all of us, life happens and takes us in different directions. The great thing is that there is a bond we all have through crew. No matter how many years we were actively rowing or which team we were on, or the decade in which our oars hit the water, we all "rowed for PLU" and that is pretty special. For me, being part of the LCAA is about connecting with people. The time commitment to the LCAA varies for each of us and ebbs and flows throughout the year. If you would like to bring ideas to the group or become more active with us, please reach out to me. I live in Lakewood and would love to chat or meet for coffee. Katcorey1@gmail.com or 253-686-8057
Go Lutes!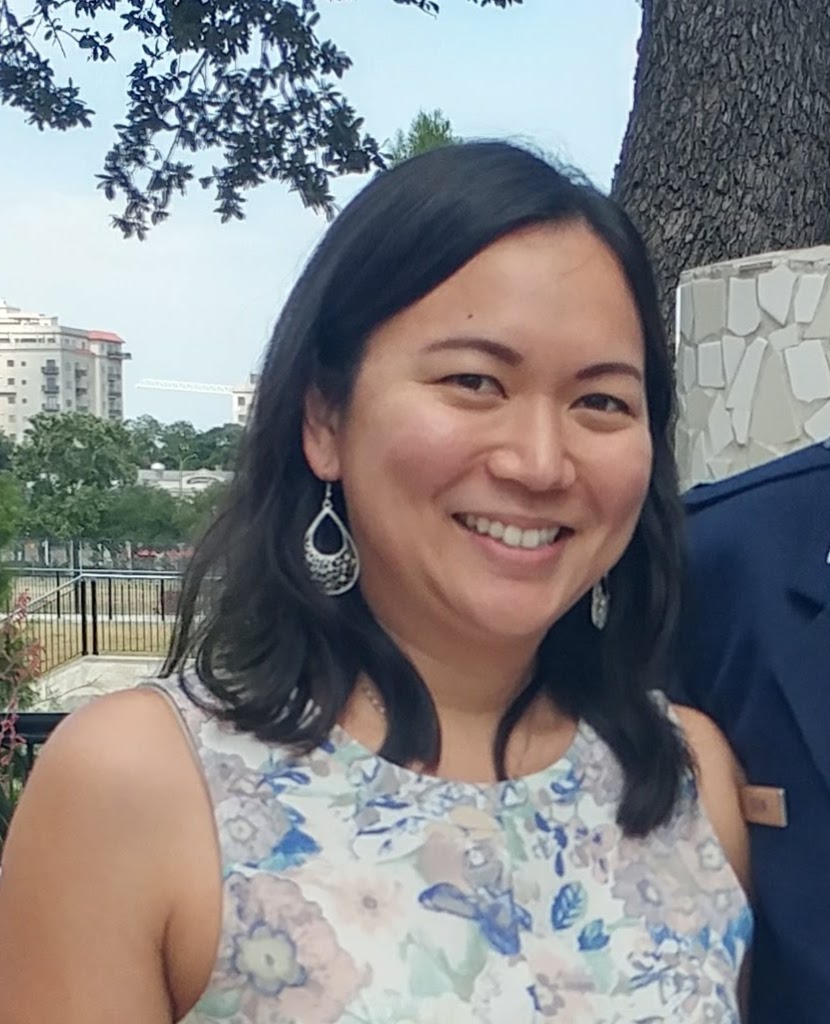 Sheri Koehn
Media & Communication Chair
PLU Graduate 2008
PLU Crew 2004-2008
I am a stay at home mom, currently living in Phoenix, Arizona, with my husband, our infant son, and three fur babies.  I joined PLU Crew as a freshman looking for a new and different hobby, and to hopefully make some friends. Little did I know that this new hobby would set the course for the rest of my life, as I met my husband and many lifelong friends through PLU Crew. I've been involved with the LCAA in some capacity since the group was formed in 2010, and began coordinating website/Facebook operations in 2013. My hope is that by staying involved with the LCAA, I am helping support current and future rowers (and coxswains) who might build lifelong relationships through PLU Rowing.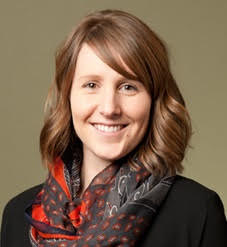 Katie (Schlepp) Zatorski
LCAA Events Chair
PLU Graduate 2006
PLU Crew 2002-2006
I am the co-founder and CFO for Long Term Rower Development (LTRD), an athlete centered, research based, and process oriented rowing services company that is also the home of the Seattle Scullers. Outside of my work at LTRD,  I have a 3-year old future rower and I continue to follow my other passions of working to drive social change through cross-sector collaboration. Current projects include working with the Bill and Melinda Gates Foundation on issues related to global digital health and vaccine delivery.
New to the LCAA board, I look forward to serving as the Events Chair and facilitating opportunities for ongoing alumni engagement and community with the current PLU rowing teams.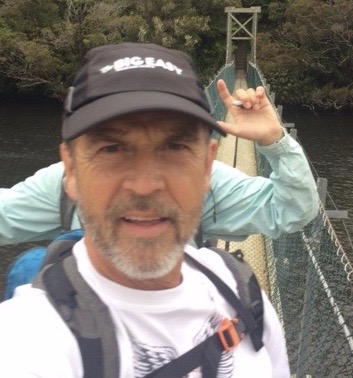 Dave Peterson
History & Recognition Chair
PLU Graduate 1974 & 1985
Coached 1975 – 1985
PLU Crew 1970 – 1974
Distinguished Alumni in Coaching Award – 1986, PLU Athletic Hall of Fame – 1999. Ultra running and ultra rowing have been my greatest challenge and greatest fulfillment, and I hope to continue both. I am a Real Estate Managing Broker for Better Properties N Proctor in Tacoma. I've been married to Jennifer for 33 years, have been in real estate for 33 years, and have lived on Salmon Beach for 33 years. No – I don't like change! My daughters, Hallie and Meriel, are the joy of my life, even though they have forsaken Washington State for the time being – living in Anchorage and Los Angeles, respectively. I'm trying to remember when we started this alumni association – would have to ask my buddies. The first meeting – actually called together by Jeff Glenn – involved a very wet & windy day of golf. There were Jeff, Roger Shanafelt, Gail Rice, Quincy Milton and myself. From there, it blossomed slowly and culminated after many years of thought and planning in the 50th Anniversary celebration in 2013. I coached when the team and I got next to nothing from the school and had to find our own way to make it work. It's amazing to see all the changes, along with support from the school, that have transpired through this past decade. Rowing and coaching quite simply gave me most of what I treasure in life – the will to succeed despite all odds, life-long friends that still call me coach, a love of being on the water, and a deep respect for those who pour their hearts and souls into this sport. Lauralee Hagen, Friend of Lute Rowing
PLU 1975 and 1978 Graduate
The photo is me in my best role — "FAN". I think maybe this was a baseball game — but it could just have easily been a regatta. Counting my student years, this is my 48th Fall on campus! After long stints in Residential Life and the Alumni Office, I now hang my "Lute Photos" (literally) in the Office of Advancement. I help PLU raise financial support for academics, campus life, facilities and programs. One of my very favorite things to do is raise Lute Club support for athletics — thus, I spend a lot of time cheering on the Lutes from the sidelines! Many of my best college friends rowed for PLU and so forever I have observed that the passion, the drive, and the loyalty to a sport and a group of friends is extraordinary when it comes to Lute Crew! I'm grateful, along with Coaches Andy and Dave, to have the privilege to be a link between the Lute Crew Alumni Association and PLU! Big thanks to those of you that are currently involved and to others, I hope you will find a way to become involved. You'll be glad you did. Go Lutes!
Hall of Fame Nominations
Please dig into your archives, clear the cobwebs, and help us come up with a suggestion for our next Hall of Fame nominee from the rowing crew. We nominated the Rowdown Crew for the 2 nd time two years ago, but sadly the committee did not choose our selection. Jim Ojala put together a comprehensive nomination, complete with video footage of the 50 th anniversary "CruiseDown". We had hoped they were a shoe-in this time around, but it was not to be.
Last year our nominee was the men's Varsity 4 from 1970 and 1971. That 4 was undefeated in the spring of 1970, beating UW in the Western Sprints (West Coast Championships), and traveling to the IRA (national) regatta in Syracuse, New York. They placed 3 rd , beating Harvard and others, losing only to Rutgers and MIT. The next year with a different bowman, they were undefeated as well, until the Sprints, where they were nudged for the gold medal by Washington. They finished 5 th at the IRA regatta. This crew was not chosen by the committee either. Here are the elected Hall of Fame members from its inception:
1994 – Doug Herland
1999 – Dave Peterson
2003 – Pam Knapp Black
2005 – Paulette Bergh & Ruth Babcock
2013 – Robynn Rockstad-Rex
2015 – Elise Lindborg
As you can see, we have some stalwart oarswomen already inducted. Let's try to even the score and
nominate an oarsman or oarsmen this time.
Thanks for your input! We would need to have your nomination(s) by November 30.
Golden Oar Nominations
As you may be aware, at the 50 th Anniversary of PLU Rowing in the spring of 2013, a new award was conceived. Each year, we elect a valued member of our past to be inducted into the Golden Oar Society. The award was created…..
"to honor those who have committed considerable time, talent & resources in
making lasting contributions to the PLU Rowing Program"
Here are the elected Golden Oar Society members:
2013 – The Row Down Crew, consisting of Jim Ojala "Commodore", Norm Purvis, Jim Wiitala, Bill Brinkmeyer, Rich Holmes, George Wood, Bob Torget, Curt Pearson, Jim Bartlett, Mike Kido, Rolf Morstad, Roger Hansen, Gary Van Hoy & Bob Sullivan.
2014 – Dave "Smed" Peterson
2015 – George E & Linda C Gordon
2016 – Doug "Herly" Herland
2017 – Roger Shanafelt
2018 – Dave & Patsy Johnson
Please review the criteria carefully and think of someone who would be a worthy candidate. Thanks for your input! We would need to have your nomination(s) by November 30.