Making a Career Change? Consider These 6 Graduate Degrees

October 12, 2021
Changing careers is normal. Though there's no real statistic on how often people change careers in a lifetime, the U.S. Bureau of Labor Statistics examined the number of jobs "young baby boomers" (individuals born between 1957 to 1964) held from age 18 to 52.
The result? Younger baby boomers held an average of 12.3 jobs in that time span!
While the research provided by the BLS doesn't reflect labor market activity for individuals outside that cohort, it can provide some perspective for the rest of us. Namely, that you shouldn't feel obligated to stay in the same job or industry forever if you're unhappy.
If you feel unfulfilled in your current career, or just want to make a change, a graduate degree can be the perfect first step. Not only will the right graduate degree help you gain the knowledge and job-specific skills necessary for certain careers, it can also give you a chance to explore new options and interests.
Tip: Which graduate program is right for you? Explore our educational guides to learn more about the graduate programs at Pacific Lutheran University.
If you're ready to switch careers, Pacific Lutheran University's graduate programs can set you up for success in a new field. When looking for the best degree, choosing a graduate program that will help you join a new field or industry is important.
Here are six graduate degree programs that are perfect for potential career changers.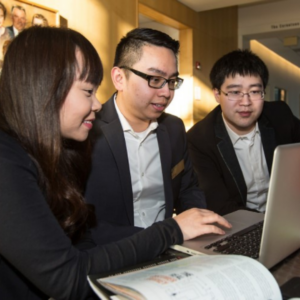 1. Master of Business Administration (MBA)
Whether you know what industry you want to join or you want to explore different opportunities, business school can be a great choice for career changers. Thanks, in part, to learning outcomes like effective leadership, global perspective and creative innovation, an MBA can apply to nearly any industry.
Even better? An MBA can increase your earning potential. According to ZipRecruiter, the national average salary for MBA-holders is $82,721.
Most MBA programs include class projects and case studies that allow students to take a deep-dive into different sectors and industries, which can help you narrow down your career interests. As you learn about and prepare to transition into a new industry, you'll also gain important leadership skills that can prepare you for management positions to lead organizational change.
The MBA program at PLU is designed for business and non-business majors alike. Whether you're new to the world of business or you went to business school during your undergraduate degree, you'll be able to explore new interests and opportunities.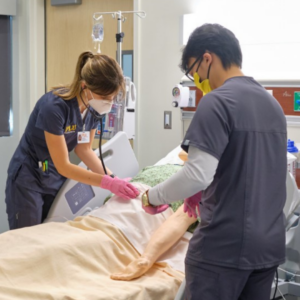 2. Master of Science in Nursing (MSN)
If you are looking to develop the sought-after skills needed to transform people's lives through excellent patient care, you should consider obtaining a Master of Science in Nursing (MSN) whether you are currently a nurse or not.
Not only will you get to help others, but you'll also benefit from high demand and high wages. According to the Bureau of Labor Statistics, registered nurses make a median annual salary of $75,330, and employment for registered nurses is expected to grow 7 percent from 2019 – 2029.
PLU's Master of Science in Nursing degree program has two entry points — including an entry-level program specifically for individuals without a nursing background that allows them to complete the RN and MSN in as little as 27 months.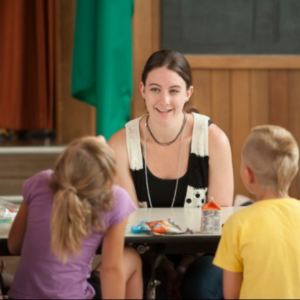 3. Master of Arts in Education (MAE)
Teaching is another career perfect for those who are seeking a new position that will offer meaning and fulfillment. As an individual entering teaching as a second career, you'll have opportunities to bring your real-word experience and knowledge to the classroom.
Like many other fields, the education field is facing challenges today — budget cuts, teacher shortages, the global pandemic of 2020 — but every single day, the educators working in America's school system prove themselves to be resilient, compassionate, and transformative professionals who are changing the lives of students, both in the classroom and beyond. Despite some downfalls, Gallup reports that teachers are happy with their profession.
Pacific Lutheran University's Master of Arts in Education is a one-year teaching certification program designed for individuals whose background is not in education. It offers a supportive cohort model, includes a full-year internship experience, extensive financial aid and a high job-placement rate.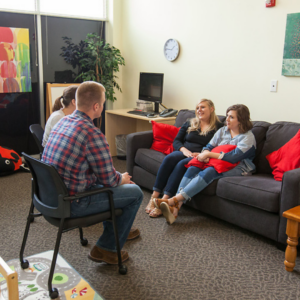 4. Master of Arts in Marriage and Family Therapy (MFT)
Working in the field of therapy and mental health is an important career, providing support and help to those in crisis and working toward a more diverse, inclusive, and healthy society. If you are hoping to enter a new career that allows you to improve people's mental and physical health and address the vulnerability of our communities today, you should consider a career in Marriage and Family Therapy.
According to BLS, ​the median annual wage for marriage and family therapists was $51,340 in May 2020. Additionally, employment for marriage and family therapists is expected to grow 22 percent between 2019 and 2029.
At PLU, the Marriage and Family Therapy program trains students to become systemically-oriented, contextually sensitive MFT professionals who provide individual, couple and family therapy for mental health and relationship challenges. As a part of the MFT program, you'll work closely with your peers and faculty members, developing relationships that will serve you in your professional and personal life — from offering perspective to helping you land a job.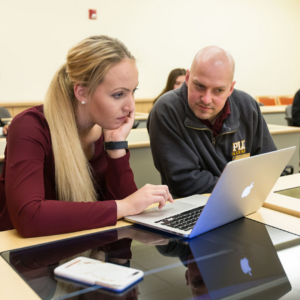 5. Master of Science in Marketing Analytics (MSMA)
Companies and organizations rely on consumer data now more than ever to operate their businesses successfully, and the need for data-fluent individuals is on the rise. As a marketing analyst, you'll add value to any organization by providing the research, insight and analysis needed to make major business decisions.
As a field, marketing research and analytics is expected to grow 18 percent between now and 2029, so now is the perfect time to switch to this career field.
The PLU's Master of Science in Marketing Analytics has a unique focus on marketing analytics. It is a fully on-line program. Its rigorous and relevant curriculum prepares graduates to be highly skilled marketing analytics professionals. You will gain a solid foundation in marketing strategies, consumer behavior and market analysis, and acquire state-of-the-art skills and tools for analysis, synthesis, interpretation and decision-making.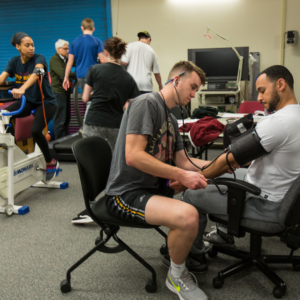 6. Master of Science in Kinesiology (MSK)
If you are passionate about improving the physical well-being of others, or making a positive impact in a variety of health-related fields, a Master of Science in Kinesiology (MSK) is a great way to study the theoretical and practical foundations of human activity, and ultimately, land a meaningful career in sports, fitness, physical education, or healthcare.
Professionals who obtain a master's degree in kinesiology are well prepared for a variety of careers, and for that reason, salaries will vary. That said, equipped with graduate-level credentials, you can expect to make thousands of dollars more a year compared to professionals who hold only a bachelor's degree.
The Master of Science in Kinesiology at Pacific Lutheran University combines a rigorous academic experience with real-world and impactful applications designed to intentionally address critical gaps in kinesiology training and practice.
Through coursework, mentoring support, and an applied project, M.S. candidates develop the knowledge and skills they need to become effective evidence-based practitioners who can enhance their own career while positively impacting those they serve.
Making a career change? Connect with us to learn about Pacific Lutheran University graduate programs.
Regardless of your reason for switching careers, PLU graduate programs can help you gain the knowledge and experience you need to find and thrive in a fulfilling new career.
Ready to talk to explore further or talk to a PLU representative? Request more information or schedule a phone appointment with an admissions counselor today.
Don't put your new career on hold — explore our educational guides to learn more about PLU's programs and how you can get started today.