3 Reasons to Get a Master's Degree in Marketing Analytics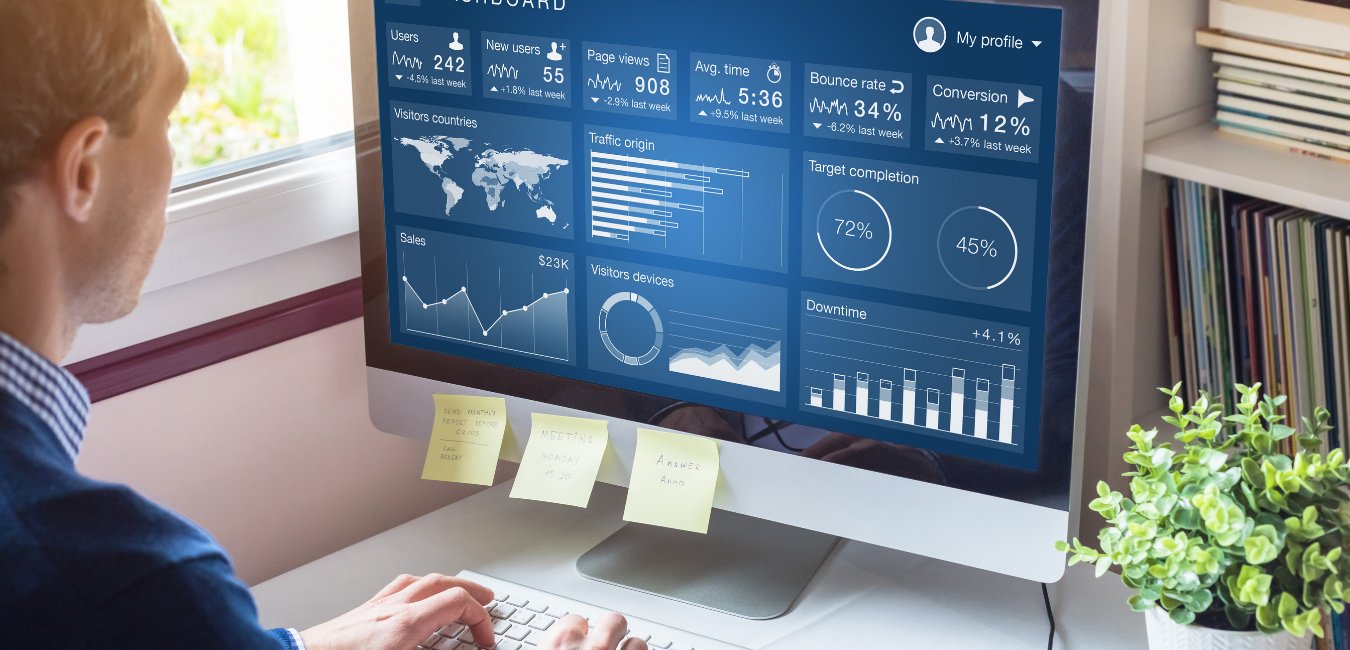 January 18, 2021
Pursuing a Marketing Analytics degree equips you to make a difference for businesses. Discover 3 reasons to get a master's degree in marketing analytics.
Today, we are experiencing a "data explosion."
With messaging and media all around us, you may not be surprised to hear that. But that begs the question: why are we inundated with so much information today?
In part, the immeasurable amount of information at our fingertips is due to advances in technology that make it possible for countless companies and organizations to compile millions of valuable data points. This is a game-changer for many industries, but data is meaningless unless there's an interpreter — someone who can gather the data, identify important trends, analyze patterns and provide solutions to increase overall success. 
Being an interpreter of data is especially important in industries such as healthcare, engineering, and marketing. With this in mind, let's talk about 3 reasons for getting a Master's degree in marketing analytics — and identify how you can harness the power of data and ultimately, make yourself an indispensable asset to any team. 
Marketing analysts are key players for business strategies
First things first: what is marketing analytics?
DEFINITION: Marketing analytics is the practice of gathering, managing and analyzing data for the purpose of understanding what your target audience needs and making data-driven decisions to increase overall return on investment.
So, why is marketing analytics important? One of the reasons marketing analytics can be so powerful is because it bridges the gap between data and the communications and decisions that drive growth. This means that marketing analysts become key players with a seat at the table for major strategy conversations.
Companies need employees who can translate data into information, analyze that information and communicate with organizational leadership in order to achieve data-driven decisions and establish a competitive advantage.
Now, let's take a look at how you can break into the field of marketing analytics and what this could mean for your career opportunities in the Seattle-Tacoma area.
The need for marketing analysts has increased in all fields
The "data explosion" we're facing today has increased the need for analysts of all kinds and in all types of industries. Consulting, research, data modeling, consumer insights, public relations, management, communications — these are all possible fields for someone with skill and experience in marketing analytics. 
Here are some potential marketing analytics career roles you could pursue:
| | |
| --- | --- |
| Marketing Manager | Marketing Specialist |
| Creative Director | Big Data Analyst |
| Brand Manager | Technical Recruiter |
| Digital Marketing Specialist | Marketing Technologist |
| Content Strategist | Marketing Scientist |
| Consumer Insights Specialist | Database Manager |
| Economic Analyst | Account Executive |
| Market Research Analyst | Director of Marketing Strategy |
There is astounding job growth for marketing analysts
The Bureau of Labor Statistics paints a promising picture of career opportunities for those interested in market research or marketing analytics. 
An inside look at PLU's master's degree in marketing analytics
Pacific Lutheran University's Master of Science in Marketing Analytics (MSMA) is an innovative analytics degree, specialized in marketing analytics and research. It is offered as a fully online program or a hybrid program with some classes that will be held on the PLU campus.

The MSMA fills a critical industry gap that other business analytics programs miss. Many analytics programs only teach data analysis, and ignore research. The PLU MSMA helps students understand not only what the data is saying (vs. what it's not saying), but to understand the research behind it. Further, the program teaches research and data collection, allowing graduates to blend analytics with active research.
The program truly takes on a unique approach to marketing analytics: the program's rigorous and relevant curriculum prepares graduates to be highly-skilled marketing analytics professionals. Students gain a solid foundation in marketing strategies, consumer behavior and market analysis, and acquire state-of-the-art skills and tools for analysis, synthesis, interpretation and decision-making. The program also builds expertise by incorporating a strong experiential learning component.
The master's in marketing analytics makes experts in the field who can leverage data-driven models to achieve deeper understanding of consumer behavior, solve marketing decision challenges and ultimately drive growth for both profit and non-profit organizations.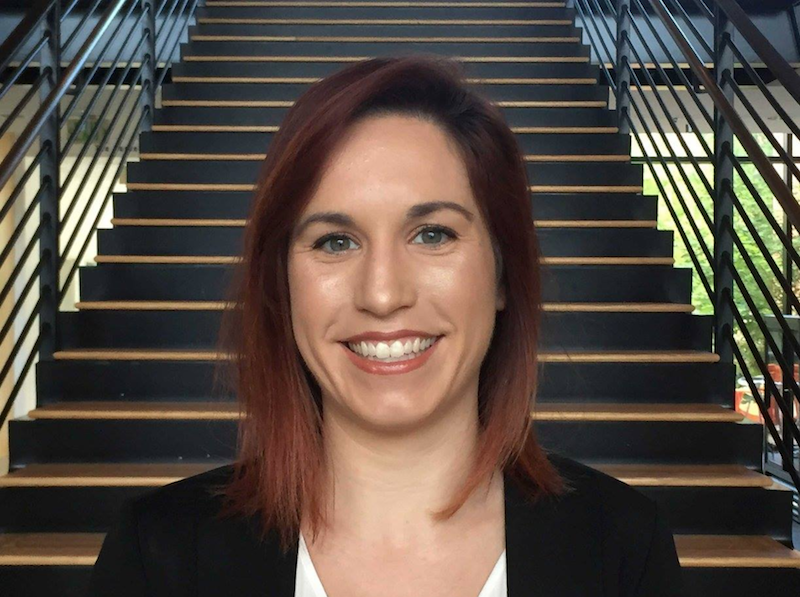 "I work in Digital Strategy and Marketing Analytics for Metabolic Research Center. It's a weight loss company that focuses on a long-term lifestyle change. I support and maintain our national Facebook page. I also work very heavily managing Facebook advertising for about 6 of our regions across the US. I'm responsible for looking at the analytics of who our leads are, what ads are bringing in the most leads, what are the quality of our leads, how do we obtain more high-quality leads, what's new and effective in advertising in the digital world on the broad spectrum and specifically, in this industry." — Nicole Wassynger, MSMA '17
The MSMA is an analytical degree allowing candidates to:
Know what data to capture and which data collection methods to use

Understand how to analyze the data using advanced research methods and statistical modeling

Formulate recommendations to advance business and organizational strategies

Communicate data-driven decisions with business and organizational leadership
Learn more about the master's in marketing analytics at Pacific Lutheran University
Choosing a marketing analytics online degree allows you to prepare for career advancement while working full-time or taking on other household responsibilities. With the flexible schedule, you can access class materials at any time and receive one-on-one support from faculty.
If you are ready to transform your future by obtaining a master's in marketing analytics, we encourage you to visit our program page, request more information or start your online application.