Getting to Know the Alumni – Nicole Wassynger
October 10, 2017
Nicole Wassynger, 2017 MSMR Graduate, loved her experiences working with real-world clients. She encourages current and prospective MSMR candidates to take responsibility for their education, ask questions, and network.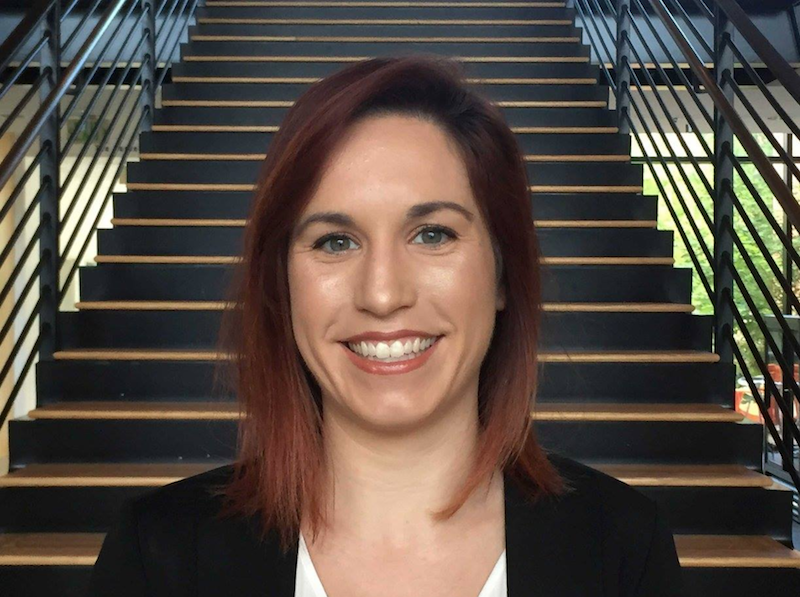 What was your favorite project you completed while in the MSMR program?
I'm probably the only one from our cohort with this answer, but the project we did for Mulder's class, Marketing Strategy, in Fall 2016 was my favorite. We worked closely with a nonprofit organization to evaluate their current marketing situation and develop new ideas for how to achieve certain business objectives. I'm more interested in the strategy side of things myself, and being able to work with a real client was awesome. So for me, this project covered a lot of things I was already interested in gaining more experience and expertise.
What are you up to now? 
Right now I work in Digital Strategy and Marketing Analytics for Metabolic Research Center. It's a weight loss company that focuses on a long-term lifestyle change (rather than quick or temporary weight loss). We have over 100 locations across the United States. I support and maintain our national Facebook page. I also work very heavily managing Facebook advertising for about 6 of our regions across the US. I'm responsible for looking at the analytics of who our leads are, what ads are bringing in the most leads, what are the quality of our leads, how do we obtain more high-quality leads, what's new and effective in advertising in the digital world on the broad spectrum and specifically in this industry, etc. I also work on lead auditing and analysis for the company as a whole and work very closely with our website management teams and SEO teams to look at how many leads we're bringing in, where can we improve the layout of our webpages, and how do we optimize the moments we are given by new leads. In addition to all of that, I support our centers with managing the back end of our Point of Sale system and work closely with our IT department to ensure that all requests are being processed correctly in a timely manner related to internal processes.
What advice do you have to current MSMR Candidates?
Take responsibility for your education. While this program and the activities, projects, tests, guest speakers, etc. will cover many aspects of what needs to be known in the world of marketing research, it can't possibly cover everything. Read ahead so you know what to expect during the lecture and can identify where things don't make sense the way you thought they would. Don't be afraid to ask questions. There's a good chance the questions you have are the same ones your peers have. Even if they aren't, you're paying just as much money as they are for the time, knowledge, and expertise of your professors – so utilize it. Network. Even if you don't think you're going into the field that a guest speaker specializes in or a luncheon is promoting, you never know who you're going to meet. Everybody knows somebody, and from my short time in the PNW with the marketing research professionals there, they love the MSMR students are always happy to help out where they can!