Perfect Timing: Pursue a Marketing Analytics Career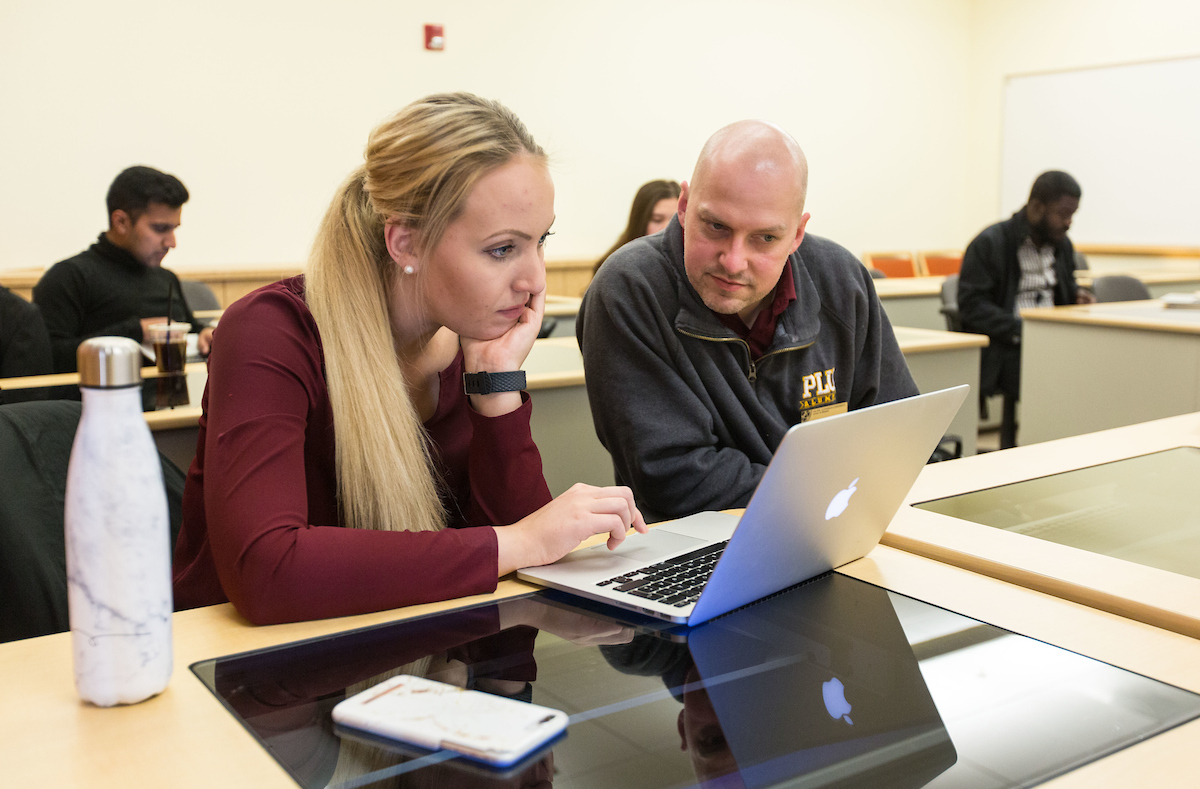 December 17, 2019
Those who are fascinated with marketing, numbers and data will want to consider a career in marketing analytics. This game-changing field leverages big data to evaluate, analyze, and manage marketing efforts. Careers in this field capture viable data and analyze that data, translating it into meaningful business solutions that help increase a company's bottom line.
Company's use big data in myriad ways. They use marketing analytics to evaluate the success of their marketing campaigns and to determine which marketing efforts need improvement and how they can be improved. Marketing analytics are even used to improve the customer experience, bringing in new clients and retaining current ones. With marketing analytics, companies know exactly how to reach their customer base. Every industry uses data in some way, and a degree in marketing analytics allows graduates to go into nearly any industry they choose.
An Ideal Time to Pursue a Marketing Analytics Career
Analytics are necessary for any business to operate and succeed. All businesses, even those in non-technical industries, are data-driven. Big data is nothing without people who know what to do with it. With a degree in marketing analytics, you will know how to analyze, organize, and interpret this data, and help companies use it.
Two great reasons to earn a masters degree in marketing analytics
1. Industry Demand for Analytics Professionals: McKinsey Digital estimates that today the U.S. faces a shortage of professionals with necessary analytic skills to fill the open positions. Demand for these professionals is skyrocketing. Each year there are more job opportunities for marketing analytics professionals than there were the previous year.
2. High Paying Positions: Due to this demand, the starting salaries for these positions are also increasing. This strong need for qualified professionals is boosting the wages offered.
Currently, Glassdoor reports the median salary for marketing analytics professionals is just over $60,000, with those in management positions making an average of just over $105,000 a year.
Earn your MSMA degree at PLU
According to the Dean of PLU's School of Business, Dr. Chung-Shing Lee, "An increasing number of companies are looking for employees who have knowledge and skills in marketing analytics in order to better understand the market and their customers. As such, marketing analytics jobs are in demand. It is also a lucrative field for career advancement and personal growth."
In the program, you will learn how to leverage data-driven models to achieve a deeper understanding of consumer behavior, solve marketing decision challenges and ultimately drive growth for both profit and non-profit organizations. The program includes embedded industry client projects, company field trips, state of the art analytical techniques, and small cohorts. The courses and projects set students on the right track for a transition to the professional world.
PLU's first-class faculty provide a healthy balance of rigor and support. "The Master of Science in Marketing Analytics program provides an opportunity to network with professional and industry organizations," says professor Mark Mulder. "The ability to grow in knowledge about industry aids our students in identifying careers that match interests."
The program allows you to start a rewarding career in just nine months and international students receive a total of 36 months of OPT.