PLU Invitational Band Festival
Friday and Saturday, March 8-9, 2024
Mary Baker Russell Music Center | Ron Gerhardstein, Director
The Invitational Band Festival takes place in the beautiful Lagerquist Concert Hall of the Mary Baker Russell Music Center. The festival formally invites twenty bands, twelve high schools and eight junior high/middle school bands.
Performance Details
Performance/clinic: Each school band will perform 15-20 minutes along with a 15-20 minute onstage clinic.  Groups will receive a recording of their performance along with recorded feedback from clinicians.
Midday Concert:  The PLU Wind Ensemble will perform a short concert each day at 11:45 am
Entry fee: $275
Tentative Schedule:
Friday, March 8, 2024
8-11:45am – Round 1 (5 Bands)
11:45am – PLU Wind Ensemble performance for Rounds 1 and 2
12:15pm – Lunch
1:15-5pm – Round 2 (5 Bands)
Saturday, March 9, 2024
8-11:45am – Round 3 (5 Bands)
11:45am – PLU Wind Ensemble performance for Rounds 3 and 4
12:15pm – Lunch
1:15-5pm – Round 4 (5 Bands)
Festival Clinicians: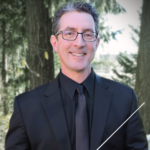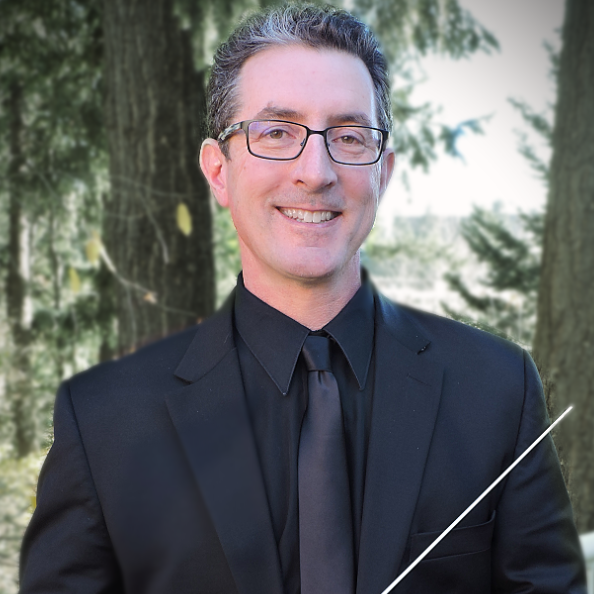 Ron Gerhardstein has enjoyed a long career as a music educator and band director in public school and collegiate settings and he is currently the Interim Director of Bands and Associate Professor of Music Education at Pacific Lutheran University. At PLU, he currently directs the Wind Ensemble and the University Concert Band and he teaches coursework in the music education curriculum, including: Band Repertoire and Rehearsal, Woodwind Labs I/II, Percussion Lab, Music and Culture, PLUS 100: Transitions to PLU, and he assists with the supervision of student teachers.
Dr. Gerhardstein earned a Ph.D. in Music Education from Temple University where he studied with Edwin Gordon and Beth Bolton. He also attended the University of Idaho, earning a Bachelor's degree in music education, and a Masters of Music (Saxophone Performance) studying with Robert Miller.
Dr. Gerhardstein is a frequent workshop clinician, guest conductor, and festival adjudicator. Prior to coming to PLU in 2014, he was the band director at West Valley High School in Yakima where his band program had a strong reputation for excellence in all areas (Concert Band, Jazz Band, and Marching Band). He has proudly served as an honor band conductor on several occasions, most notably the 2019 APAC Honor Band in Kobe, Japan, and the 2017 WMEA Junior All-State "Rainier" Band.
A passionate advocate for music education, Ron is an active member of WMEA, currently serving a two-year term as WMEA President. In addition, he serves on the Washington Interscholastic Activities Association (WIAA) as the honorary board member for the Fine Arts. Dr. Gerhardstein makes his home in Tacoma with his wife, Jerilyn, an elementary teacher librarian in the Bethel School District.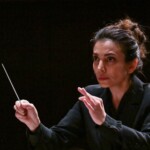 Passionate about performing music from different cultures, Prof. Asieh Mahyar is the interim Director of Orchestral Studies at Pacific Lutheran University where she conducts the PLU Symphony Orchestra. Ms. Mahyar is a candidate in Doctor of Musical Arts in Orchestral Conducting at Michigan State University, where she studied with Octavio Más-Arocas and Katherine Kilburn. She received her MM in Orchestral Conducting from University of Massachusetts-Amherst under the mentorship of Morihiko Nakahara, and Kristo Kondakci. Ms. Mahyar obtained her BM degree in Choral Conducting from Komitas State Conservatory of Yerevan, Armenia with Hovhaness Mirzoyan where she continued further studies in Orchestral Conducting to learn more from Ruben Asatryan.
Coming from Iran and being one of the very few female conductors from her country, Ms. Mahyar has broad experience working with ensembles at all levels in different countries. At Michigan State University, she was the Assistant Conductor for MSU Symphony Orchestra, MSU Concert Orchestra, Musique 21 contemporary music ensemble, and the MSU Opera. There she performed with all the ensembles including conducting opera productions. Previously, Ms. Mahyar served as Teaching Assistant at University of Massachusetts Amherst, where she worked with UMass Symphony Orchestra and All University Orchestra. She has served as Assistant Conductor of Tchaikovsky Music College of Yerevan, Armenia, and worked with youth orchestras, including Warner Middle School Orchestra, MI, National Music Festival Orchestra, MD, and student orchestras at Eastern Music Festival, NC. Ms. Mahyar's broad conducting experience includes working with professional and community orchestras such as Grand Rapids Symphony Orchestra, MI, Marquette Symphony Orchestra, MI, and Jackson Symphony, MI. She is equally working with instrumental and vocal ensembles conducting choirs including MSU Practicum Choir, MI, Komitas State Conservatory Choir, Yerevan, Sorayesh Choir, Iran, and conducts opera productions actively.
Ms. Mahyar has been selected to participate in prestigious conducting workshops and conferences including Cabrillo Music Festival with Christian Macelaru and Octavio Más-Arocas, National Music Festival with Richard Rosenberg, Eastern Music Festival with Gerard Schwarz, Conducting Institute with Miguel Hart-Bedoya, Conductors Retreat at Medomak with Kenneth Kiesler, and Choral Conducting Workshop with Antanina Kalechyts.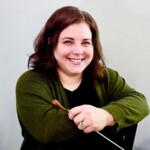 Erin Keeton-Howard is a Seattle-based music educator, conductor, and composer currently serving as Director of Bands at The Northwest School, Director of the Symphonic Band at North Seattle College, and as a composer for Randall Standridge Music Publications, Inc. Erin graduated cum laude with a B.S. in Music Education from the University of Missouri and holds a M.A. in Music Education with emphasis in conducting from the University of Washington.
​
Erin has been teaching secondary instrumental music since 2009 in Missouri and Washington public schools. In addition to teaching young musicians, Erin maintains an active role in community music. Previously Erin served on the artistic staff of Rainbow City Performing Arts and founded the Give Back Brass Band (a Seattle-based community outreach project committed to bringing people together through music and making music accessible for all populations) before founding FORMATION Wind Band with the lovely Anne Kreider-Hughes.
Erin resides in Mountlake Terrace, WA with her wife Felicia and two lovable pups, Tucker and Edna Boone. When not doing music, she enjoys traveling, family, sudoku, large bodies of water, and pour painting.
For Questions:
Ron Gerhardstein, Associate Professor of Music; Acting Director of Bands
School of Music, Theatre & Dance; Pacific Lutheran University
(253) 535-7609 e-mail: gerharrc@plu.edu
Abby Deskins, Coordinator of Educational Outreach Programs
College of Professional Studies; Pacific Lutheran University
(253) 535-7877 e-mail: adeskins@plu.edu