PLU Invitational Band Festival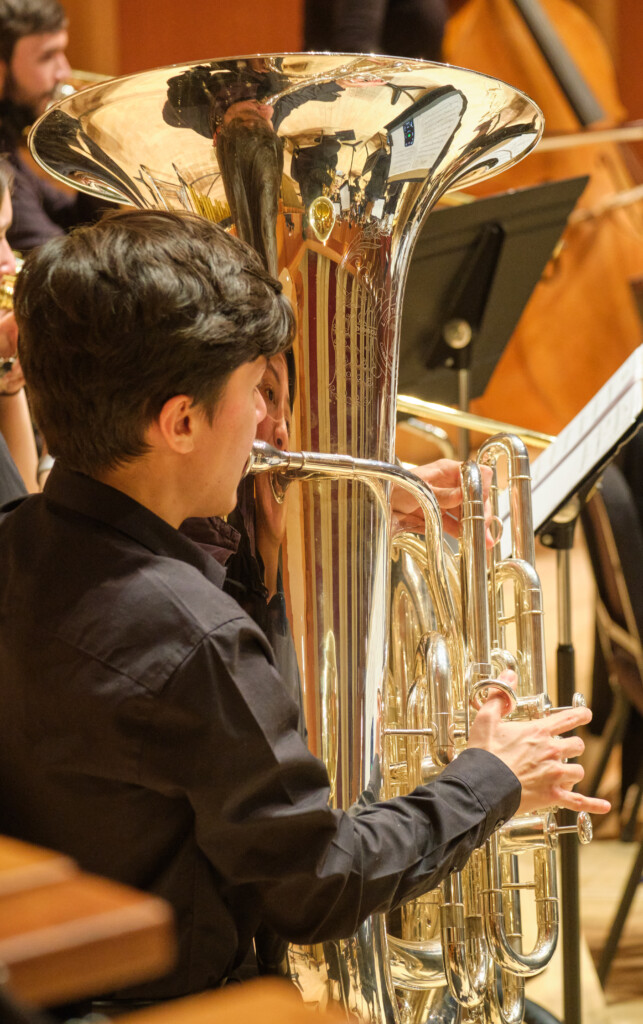 Friday and Saturday, March 10-11, 2023
Lagerquist Concert Hall, Mary Baker Russell Music Center
Twenty bands will be invited, twelve high schools and eight junior high/middle school bands.
Performance/clinic: Each school band will perform 15-20 minutes along with a 15-20 minute onstage clinic.  Groups will receive a recording of their performance along with recorded feedback from clinicians.
Midday Concert:  The PLU Wind Ensemble will perform a short concert each day at 11:45am
Entry fee: $275
Please contact Dr. Edwin Powell at powell@plu.edu for questions about this event.
Friday, March 10, 2023
8-11:45am – Round 1 (5 Bands)
11:45am – PLU Wind Ensemble performance for Rounds 1 and 2
12:15pm – Lunch
1:15-5pm – Round 2 (5 Bands)
Saturday, March 11, 2023
8-11:45am – Round 3 (5 Bands)
11:45am – PLU Wind Ensemble performance for Rounds 3 and 4
12:15pm – Lunch
1:15-5pm – Round 4 (5 Bands)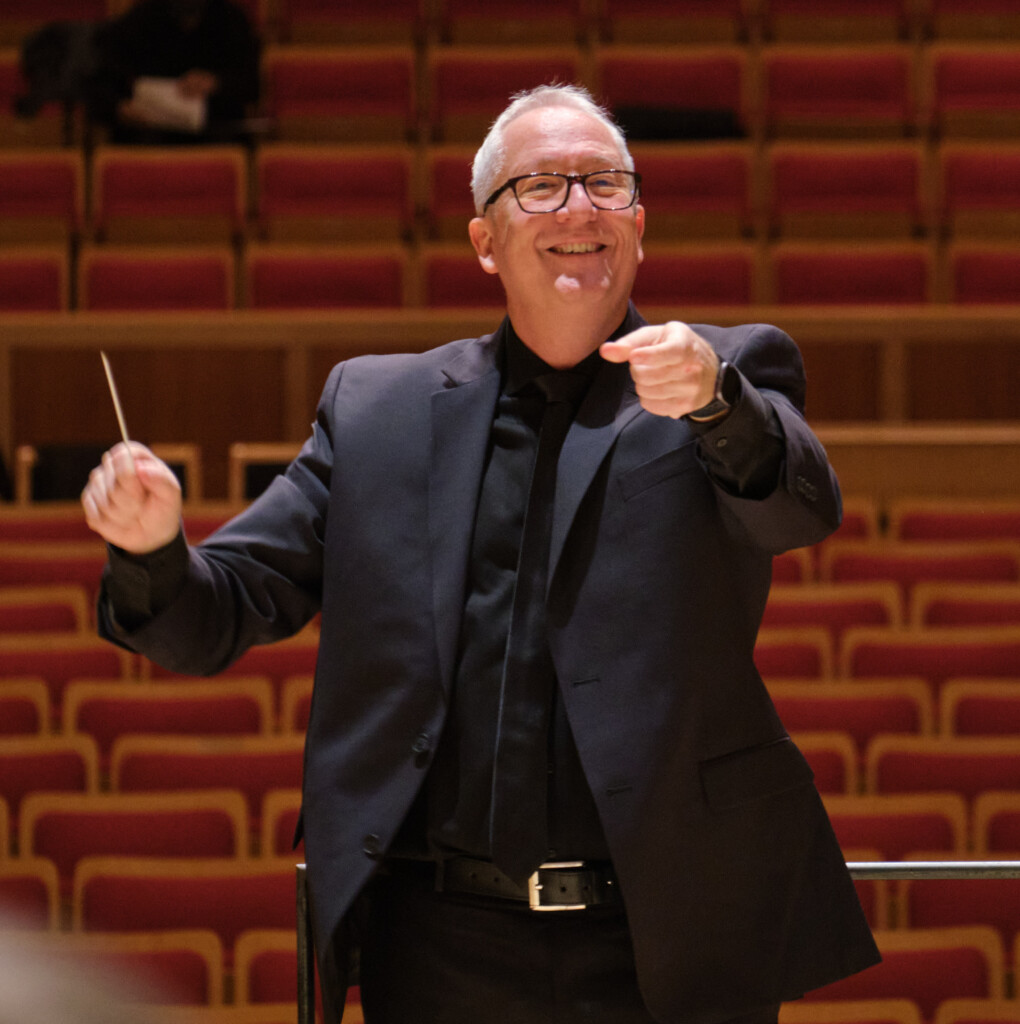 Edwin C. Powell is the Director of Bands and Professor of Music at Pacific Lutheran University where he is responsible for the University Wind Ensemble, Conducting and Music Education Methods courses.  In 2015 he was the recipient of a Pacific Lutheran University Faculty Excellence Award. Dr. Powell earned degrees from the University of the Pacific, the Cincinnati College – Conservatory of Music and The University of North Texas where he completed a Doctor of Musical Arts in Conducting studying with Eugene Migliaro Corporon.
Previous to his 2005 appointment at PLU, Dr. Powell was on faculty at the University of Tennessee, where he was Assistant Director of Bands responsible for the Symphonic Band, the 350 member Pride of the Southland Marching Band, conducting courses and music education methods courses.
Dr. Powell maintains an active schedule as a clinician and adjudicator worldwide conducting groups from San Francisco, California to Riyadh, Saudi Arabia. He enjoys producing recordings, is a contributing author for the immensely popular textbook series Teaching Music Through Performance in Band, by GIA Publications, and is published in the NBA Journal, Voice Magazine and the Journal of Band Research.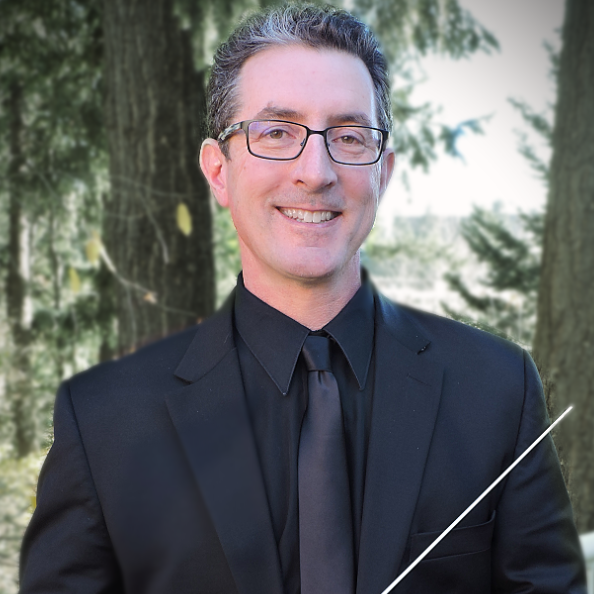 Ron Gerhardstein is Associate Professor of Music Education at Pacific Lutheran University (PLU) where he teaches coursework in the music education curriculum and serves as the conductor of the PLU Concert Band. In addition, he instructs Music 101 (Introduction to Music) and supervises music practicum and student teacher placements.
Dr. Gerhardstein has taught instrumental and vocal music in both public and private settings in the states of Washington, Idaho, Pennsylvania, and Ohio for 18 years. He earned the Ph.D. in Music Education from Temple University where he studied with Edwin Gordon and Beth Bolton. He studied saxophone performance with Robert Miller at the University of Idaho.
From 2005 – 2014, he was the band director at West Valley High School in Yakima, WA. His band program had a strong reputation for excellence in all areas (Concert Band, Jazz Band, and Marching Band). His WVHS groups won numerous awards of excellence and have been honored with clinic performances at the WMEA state conference as well as guest artist jazz performances with Terell Stafford (2011) and Wycliffe Gordon (2013). Ron is an active member of WMEA serving a term as the Regional President of the Yakima Valley region, WMEA All-State Concert Band Site Manager, and was elected to the WMEA Board as the Band Curriculum Officer for the 2010-12 Biennium. He serves often as a mentor for young teachers, clinician, festival adjudicator, and has worked as a guest conductor for the Lower Columbia Region, the Washington Ambassadors of Music, and he directed the 2017 WMEA Junior All-State "Rainier" Band.
From 1998 – 2001, he served on the faculty of Ohio Wesleyan University teaching elementary and secondary methods and supervising student teaching placements.
Dr. Gerhardstein was honored as the 2014 WMEA / WIAA Music Educator of the Year. He makes his home in Tacoma with his wife, Jerilyn, a first-grade teacher in the Bethel School District.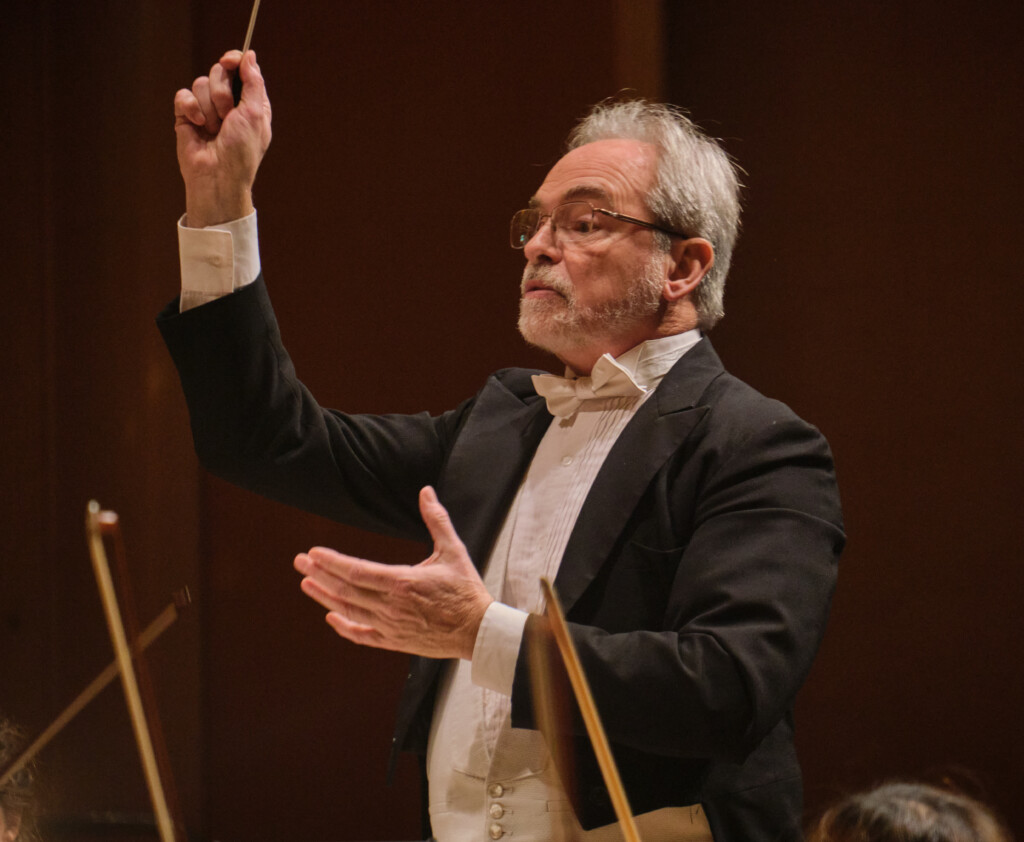 Jeffrey Bell-Hanson is in his fifteenth season as conductor of the University Symphony Orchestra at Pacific Lutheran University, and has established himself in the Pacific Northwest as a clinician, adjudicator and conductor. He brings to the podium a dedication not only to high standards, but also to performances informed by scholarship. His continuing interest in the rhetorical conventions of eighteenth-century orchestral literature enlivens his renditions of even the most contemporary works.
His thirty-year career on the podium and as a teacher has also included faculty appointments in Kansas, Louisiana and Michigan, where he won recognition for excellence in teaching both from Michigan Technological University and the State of Michigan . In addition to his academic positions, Dr. Bell-Hanson has conducted orchestras and wind ensembles throughout the United States and in Bulgaria and the Czech Republic, including the West Bohemian Symphony Orchestra, the Vratza Philharmonic and the Philharmonia Bulgarica.
Dr. Bell-Hanson's career-long concern for the orchestra as a model of community has led him to believe deeply in its ability to teach a sense of shared values. Eminent musicologist, Richard Crawford, in his 2001 book, America's Musical Life: A History, wrote of the "sense of shared purpose" in one of Dr. Bell-Hanson's orchestras, noting the focus on performing literature both historic and new that "did honor to the art of music."