PLU Invitational Choral Festival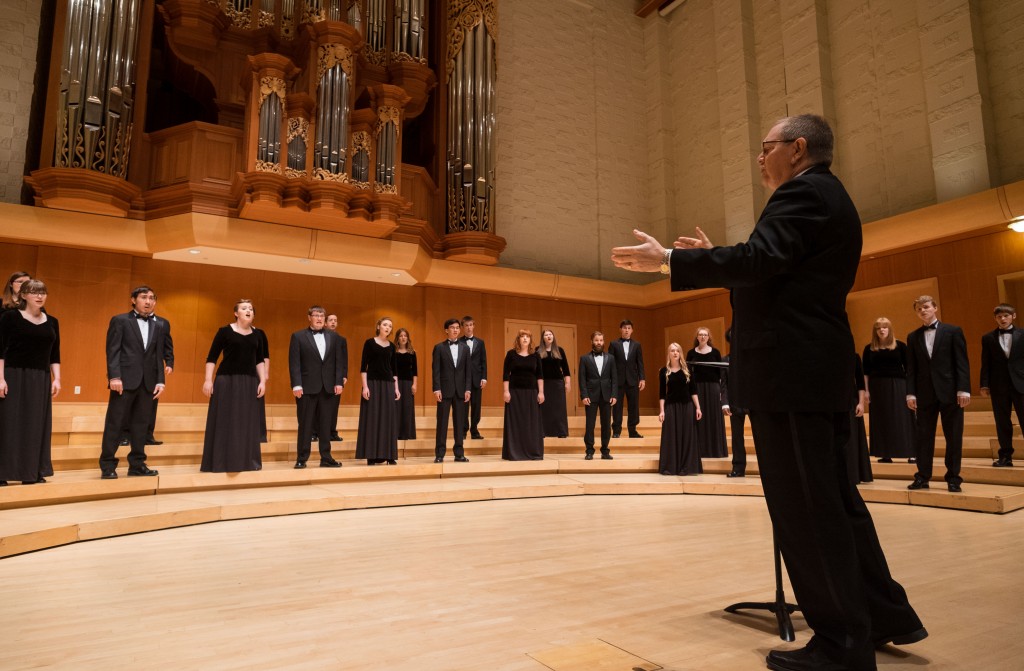 Each year some of the finest high school choirs in the Northwest come together in the vibrant acoustics of Lagerquist Concert Hall to participate in the PLU Invitational Choral Festival. The festival dates for 2022 are Thursday, March 3 and Friday, March 4.
Our festival is purposefully informal and non-competitive. We seek to establish an atmosphere that encourages positive support and growth, while still maintaining high standards of performance. Each choir is given 25 minutes on stage, which includes 15 minutes of performance time along with a ten-minute clinic onstage with one of our choral faculty. Choirs are requested to not wear formal performance attire, and we ask all groups to stay in the hall and listen to the performances of their fellow ensembles, providing an attentive and supportive audience. All performances are recorded and will be shared, along with comments from our faculty with each conductor.
Schools may register one advanced choral ensemble. If there is room in the schedule, directors may be contacted and asked if they would like to bring a second ensemble. The schedule for each day will be divided into morning and afternoon sessions. Because of the high demand for participation in recent years, and the limited number of students that can sit in our hall at any one time, choirs will be asked to attend either a morning or afternoon only. PLU's Choir of the West will perform at the end of each morning session and the beginning of each afternoon session.
We regret that we cannot offer lunch services on campus. Each school is asked to make arrangements for lunch either after their participation in a morning session, or before their participation in an afternoon session.
Directors of choirs from schools close to PLU may wish to have their students car pool to the university. Parking is allowed in certain lots on campus with a guest parking pass for the day. If you wish to have students park their cars on campus, please indicate the number of passes you will need on the application form.