PLU Invitational Choral Festival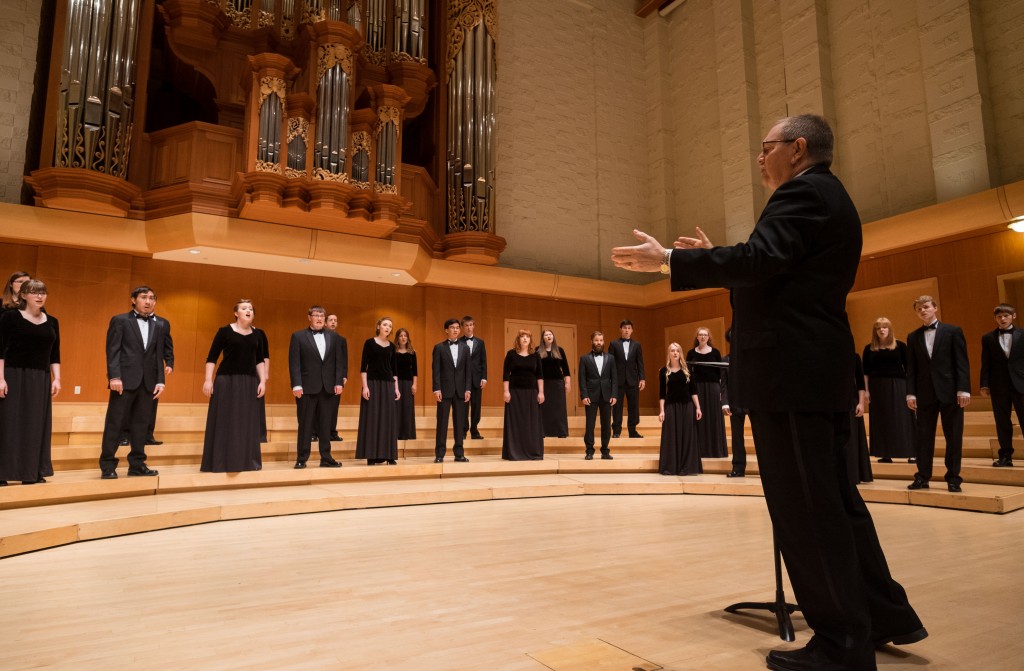 The 2020 PLU Invitational Choral Festival will take place on Thursday, March 5 and Friday, March 6.  The festival will run from 8am to 12pm and 1pm to 4pm both days.  Preference will be given to one advanced choir from each school, however if slots are available additional choirs may be invited.  Choirs may stay for either the morning or the afternoon session to listen to and support other choirs, and are encouraged to stay for the full duration of one or the other.  This is not a competitive festival, but rather an opportunity to share great choral music with other excellent high school choirs, in the rich acoustics of PLU's Lagerquist Hall.
Choirs are requested to wear informal attire.  PLU choral and vocal faculty will provide on-stage clinics for each group.  Performance/clinic slots are twenty-five minutes in length–please plan your repertoire carefully.  We ask that you leave ten minutes for us to work with your students in a meaningful way!  PLU's Choir of the West will give a twenty minute concert at the end of the morning session and the beginning of the afternoon session on both days.  Afternoon choirs are encouraged to arrive in time for this performance.
Directors of choirs from schools close to PLU may wish to have their students car pool to the university. Parking is allowed in certain lots on campus with a guest parking pass for the day. If you wish to have students park their cars on campus, please indicate the number of passes you will need on the application form.
Please complete registration and payment by December 15th using the OpusEvent link provided below – the application fee is $100.  Registration will close once the maximum number of entrees has been received.
Please note that no refunds will be allowed after event registration has been completed, and no registration or payment will be accepted following the deadline of December 15th.
To register and pay for the festival, click here: Registration
Driving Directions to Mary Baker Russell Music Center
Thanks–we look forward to your participation!
Richard Nance, Director of Choral Activities
Pacific Lutheran University
nancelr@plu.edu or 253-535-7613