January 15 & 16, 2022 Honor Orchestra for Strings
Following the success of another annual event here at PLU, the Northwest Honor Band, we have created a similar opportunity just for string players with the PLU Honor Orchestra for Strings. It is a two-day festival held annually over a weekend in January, offering individual high school string players from throughout the region the opportunity to perform excellent literature for string orchestra with a nationally recognized guest conductor. Please recommend your outstanding student musicians for participation. Each nominating organization is guaranteed participation in the Honor Orchestra for Strings if the nomination form is received by the NOMINATION DEADLINE: November 7, 2021.
Fee: There will be a $95.00 NON-REFUNDABLE fee for each student musician participating in the Honor Orchestra for Strings. This fee includes dinner on Saturday and lunch on Sunday. This fee is due December 15, 2021.
Please note that no refunds will be allowed after event registration has been completed, and no registration or payment will be accepted following the deadline of December 15, 2021.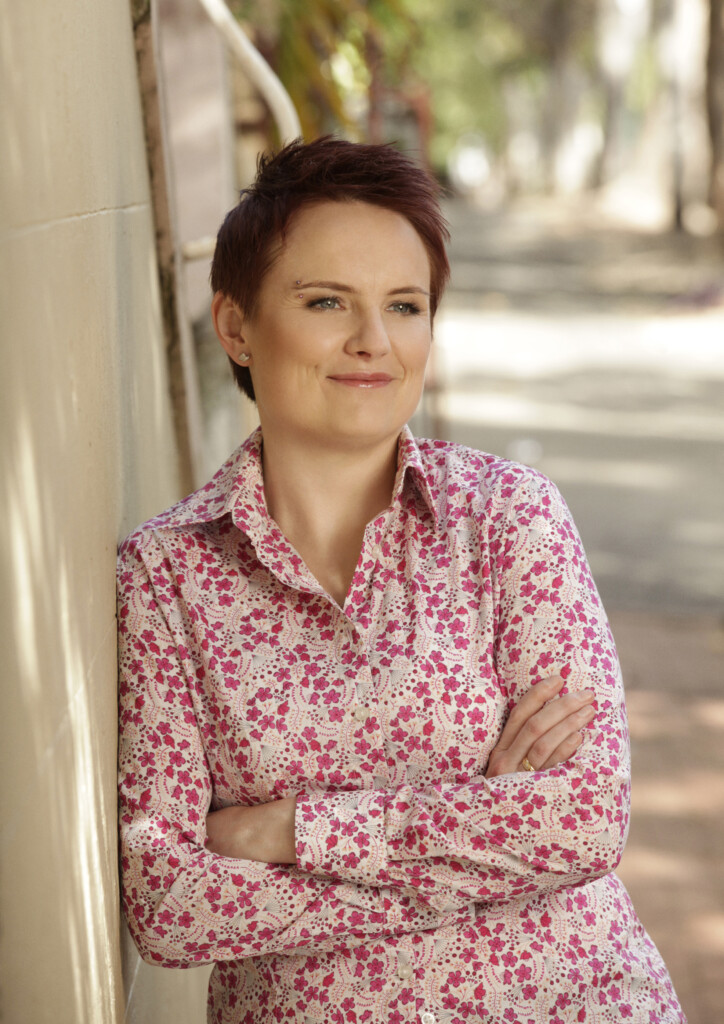 Carolyn Watson
Carolyn Watson is Music Director of the La Porte County Symphony Orchestra in Indiana, commencing with the 21-22 season. Originally from Australia, she has been based in the United States since 2013 during which time she has led performances with the Austin Symphony, Catskill Symphony, Detroit Symphony Civic Orchestra, Interlochen Philharmonic, Kansas City Ballet, Kansas City Chamber Orchestra, St. Joseph Symphony and World Youth Symphony Orchestra. Recruited internationally as Music Director of the Interlochen Arts Academy Orchestra, she won the 2015 American Prize for Orchestral Performance with this ensemble, also collaborating with soloists including Mark O'Connor and Alexandre Tharaud during her tenure. Carolyn continues to enjoy an ongoing association with Interlochen as conducting faculty at Interlochen Arts Camp and for Interlochen Online.
An experienced conductor of opera, 2021 sees Carolyn lead Hansel and Gretel for Amarillo Opera and Fellow at Des Moines Metro Opera, along with a production of As One. Most recently she conducted And Still We Dream for the Lyric Opera of Kansas City, her third engagement for the Lyric in as many years. This production was featured in the Emmy-Award winning PBS documentary, Higher Octaves: Leading Women in the Arts. In 2019 she was engaged to conduct the world premiere of Gordon Getty's opera at Festival Napa Valley, and in 2017 Carolyn was one of six conductors selected for the Hart Institute for Women Conductors, where she led the Dallas Opera in two public performances.
A major prizewinner at the 2012 Emmerich Kálmán International Operetta Conducting Competition in Budapest, notable European credits include Infektion!, a festival of modern theatre celebrating the works of John Cage at the Staatsoper Berlin, conducting musicians of the Berlin Philharmonic in Interaktion, a residency at the Israeli National Opera, and assisting Sir Charles Mackerras on his final two productions at The Royal Opera, Covent Garden and Glyndebourne. Additional international conducting credits include the Brandenburger Symphoniker, BBC Concert Orchestra, Budapest Operetta Theatre, Bulgarian State Opera Bourgas, Duna Szimfonikus Budapest, North Czech Philharmonic Orchestra, Kammerphilharmonie Graz, Kodály Philharmonia Debrecen, Mihail Jora Philharmonic Romania, Savaria Symphony Orchestra, Scottish Chamber Orchestra, and in Russia, the St. Petersburg Chamber Philharmonic. In Australia she has worked with the Darwin Symphony, Sydney Philharmonia Choirs, Melbourne Youth Orchestra, Sydney Symphony, Tasmania Discovery Orchestra and Willoughby Symphony.
A committed music educator, Carolyn currently serves as Director of Orchestral Studies at The University of Kansas whilst continuing to enjoy an active freelance career throughout the US, Europe and Australia. Carolyn was a Fellow of the American Academy of Conducting at the Aspen Music Festival where she studied with David Zinman, and has participated in master classes with Marin Alsop, Peter Eötvös, Yoel Levi, Martyn Brabbins and Alex Polishchuk. Carolyn is the recipient of a number of prestigious national and international awards for young conductors including the Brian Stacey Award for emerging Australian conductors, Sir Charles Mackerras Conducting Prize awarded via the Australian Music Foundation in London, Opera Foundation Australia's Bayreuth Opera Award and Berlin New Music Opera Award and the Nelly Apt Conducting Scholarship. She is the beneficiary of support from the American Australian Association's Dame Joan Sutherland Fund and a Sheila Pryor Study Grant from the Australian Opera Auditions Committee. She is also a Churchill Fellow, and was the recipient of a Creative Fellowship from the State Library of Victoria. Carolyn holds a PhD in Performance (Conducting) from the University of Sydney where she studied under Imre Palló. The subject of her doctoral thesis was Gesture as Communication: The Art of Carlos Kleiber.
Performance:
PLU Honor Orchestra for Strings
MARCH 27, 2022 at 5pm
Lagerquist Concert Hall
Mary Baker Russell Music Center
Featuring: 
PLU Honor Orchestra for Strings and the Regency String Quartet
Free Admission / No Tickets
This concert will be for the family and guests of the participants. Seating is first come, first served.
How to Get Involved (Nominations):
Acceptance in the PLU Honor Orchestra for Strings:
High school directors or youth symphony directors, please use the link provided below to nominate and recommend students that you would like to participate in the PLU Honor Orchestra for Strings. The nomination deadline is November 7, 2021. We ask that before nominating a student, please check with each student concerning their availability. There is a participant fee of $95 for each student participating.
Nominations for January 2022 will open September 1st at:

Seating will be determined by audition on March 26 just before the first rehearsal. The audition material will be chosen from the repertoire for the orchestra.
Important Dates:
November 7: Nominations due
November 15: Notification of acceptance will be sent to the nominees and their directors.
December 15: Registration and non-refundable fees are due.
March 26: Seating auditions – an audition will determine the principal players in each section and seating placement.
Participant Information
Important Dates:
November 7: High school directors' nomination deadline
December 15: Registration and non-refundable fees are due.
March 26: Seating will be determined by audition just before the first rehearsal. The audition material will be chosen from the repertoire for the orchestra.
Participant fees: $95 (non-refundable)
A link of the recorded performance will be shared with participants following the event.
Confirmation and Acceptance: Once nominations have been reviewed Honor Orchestra for Strings participants will be notified of acceptance via email and provided access to registration. Once received, please complete registration and payment using the link provided by the deadline of December 15th.  NOTE: To achieve appropriate instrumentation, it is extremely important to notify PLU if a student is not able to attend.
PLUHO 2022 Music and Audition Material
Seating will be determined by audition on January 15 just before the first rehearsal. The audition material will be chosen from the repertoire for the orchestra.
For participants who have been accepted to join this year's Honor Orchestra for Strings you will find links to audition materials below.  Please read the notes listed here regarding specific instructions for your respective instrument:
1) Each instrument/part has one set of music containing all of the pages that will be required. Each set will include:
First movement ("Praeludium") of the Holberg Suite by Edvard Grieg
The middle two movements ("Playful Pizzcato" and "Sentimental Sarabande") of the Simple Symphony by Benjamin Britten
The complete Five Variants of "Dives and Lazarus" by Ralph Vaughan Williams
2) The Viola and Violoncello sets both include two separate parts for the Vaughan Williams, labeled 1 and 2. These parts will not be assigned until after your audition the day you are here.  Violists and 'cellists should all learn the notes for both parts.
3) The audition excerpts for the seating auditions will be chosen from these parts, but we will not publish which passages they will be asked to play ahead of time. It's important that everyone have all of the parts prepared in their entirety.
Audition materials:
For further information contact:
Dr. Jeffrey Bell-Hanson, Director of Orchestral Activities
Department of Music; Pacific Lutheran University
(253) 535-7617 e-mail: bellhajl@plu.edu or music@plu.edu
Additional Information about Music at PLU:
Department of Music
Music participation and study is open to all students at PLU, regardless of major.
https://www.plu.edu/music
STRING STUDIES
String majors and non-majors alike have access to a rich culture of opportunities.
PLU ORCHESTRAS
The Orchestras at PLU have long been an important centerpiece of a stunningly rich musical calendar.
2022-2023 SCHOLARSHIP AUDITIONS
January 22, 2022
February 25-27, 2022
Pacific Lutheran University
Music Department
12180 Park Street South