Cable TV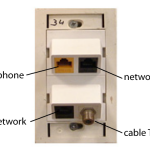 Cable TV is available in all of the residence hall rooms as well as several classrooms and offices around campus. You can connect your TV or other tuning device to the cable tv jack in the wall plate of your room. You'll need an RF cable to connect from the wall jack to your TV or other device. You may need to set your TV to scan for channels the first time you connect to the cable TV system.
If you are having problems and need assistance with your cable connection, please contact the Help Desk at 253-535-7525, or by emailing helpdesk@plu.edu. You may also put in a service request online at http://helpdesk.plu.edu.
For a complete channel lineup and additional support information please go to https://www.plu.edu/helpdesk/support/internet-phones-cabletv/cabletv/.
Need help?
Use the online Help Desk service request system. You'll need an active PLU ePass to log in.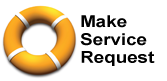 Quick Links